Fiit Mum was created by fitness experts and mums. By women who specialise in postnatal recovery and those who've experienced it first hand. 
These three supermums have been with us from the start, both on and off set. Filming cardio and strength classes with our trainers, sharing feedback and making sure we keep your needs in mind at every stage of the postnatal plan.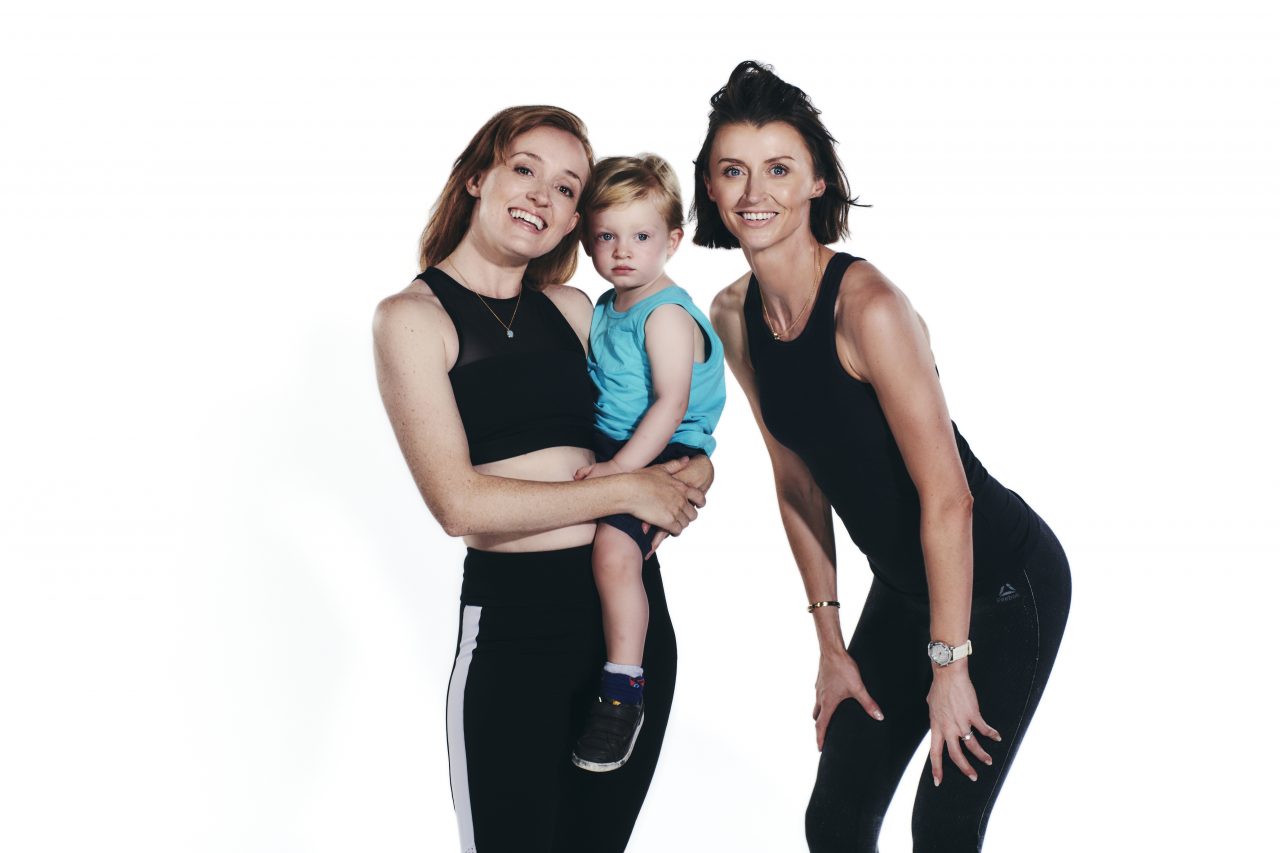 Want to know more about the women you'll be training with? Meet Clemmie, Nicky and Viv.
What's the first thing we should know about you?
Clemmie: Well, I've got three kids called Bertie, Woody and Greta. I used to work as a creative director at an ad agency and then did a stint at Facebook. But now I write a blog called Mother of all Lists, and have a podcast called Honestly, where I talk about the tricky subjects no-one actually wants to be very honest about. 
Nicky: I'm also a mum of three! Helaina is 12, Kaiser is 10 and Ezra is 4. I recently qualified as a personal trainer so I've become a working mum for the first time in my life, and I'm absolutely loving it.
Viv: I'm Australian, but I married a Brit so we've been living in London for the last 13 years. We have a 2 year old called Rafael. I'm also an actress and I mostly work in musical theatre. 
You each feature on set alongside our trainers. Who were you paired up with?
Clemmie: I was working with Charlie. I knew her from Instagram but had never actually met her. She's brilliant! We got on so well.
Viv: I was paired up with Lulu. We met during our first rehearsal day and I just felt so lucky to have access to her, she's a real expert. She takes everything slowly but you still always end up having a really good workout. 
Nicky: I was in Tara's classes. I found her so down to earth, and informative. I think she's amazing.
Have you always been active?
Viv: I've always danced and I'll never give it up. That and yoga! The type of exercise I do with Fiit and Lulu has been new to me though, and it's been a revelation. It's a much more concentrated workout where you focus on specific muscles and alignment. 
What about you ladies?
Clemmie: No! I was the girl who got picked last in PE. Although as an adult I started exercising more. Once you have kids, you just want to be fit to keep up with them. It stops being about vanity. You're no longer thinking about changing your body or wanting to look better. It's more about becoming agile and making the most of what your body can do. 
It's a much better way to approach health and fitness and it shows. I mean, I used to hate exercising but now I cross train four times a week — and I love it.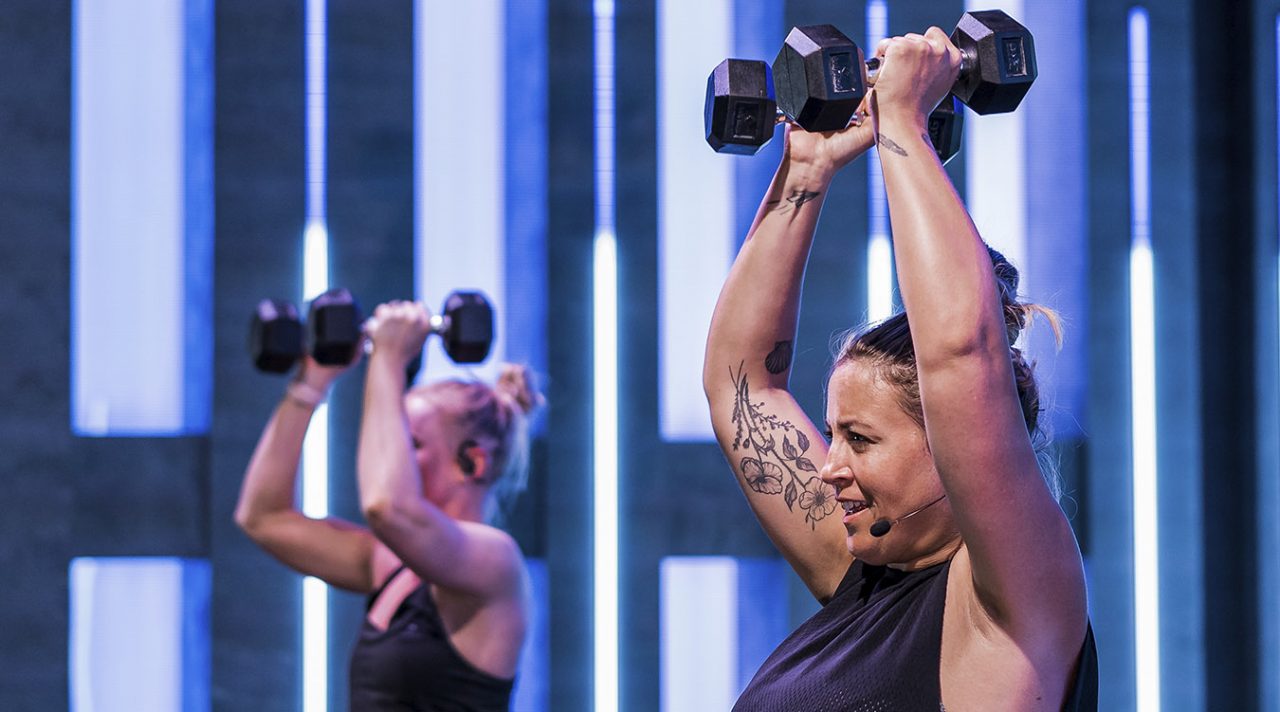 Nicky: I had a similar experience. I worked at Fitness First when I was 18 and only used the gym 3 times in 6 months. I tried a spin class around 15 years ago and haven't been since. I started, stopped, started, stopped. My weight was up and down.
Until about four years ago when I decided to lose weight so I could have a baby and a healthy pregnancy. But after the birth, it was straight back to old habits. So I realised I needed a change. I stopped working out to lose the baby weight. I realised I just wanted to exercise to feel good.
Mum guilt is crazy. You've done this amazing thing, and yet you feel like you need to snap back.
There's a lot of pressure to 'snap back'. Is that something you address in Fiit Mum?
Clemmie: Definitely. For me, the first year after having a baby is about prioritising your mental health, and the plan helps you do that. It gets you out of your head so you can get your endorphins flowing for half an hour. 
You can't pour from an empty cup and it's just not sustainable to always put your kids first. So Fiit Mum is your reminder to look after yourself so you can look after them.
Nicky: Fiit Mum takes the edge off. It's not easy to fit in a workout, especially if you don't have an extra pair of hands to take the kids for a bit. Regular child care is really expensive. But you can do these exercises at home, without needing to plan ahead. It's a game changer for mums.
Viv: Also it's really not about 'getting your body back'. The last thing new mums need is to be told to 'jump back' into their old exercise routines. It's a practical program. There are certain muscles that weaken when you get pregnant. Your centre of gravity changes. Your hip flexors tighten. So many things change. Fiit Mum helps you find alignment and equilibrium. It makes you stronger, and that's so beneficial for your body and mind. I'm speaking from experience!
What was your experience of life as a new mum?
Viv: Well, I had a five day labour. That was five days of no sleep and fairly constant contractions. By the time I was ready to have Rafael, I was exhausted. So I started motherhood from a place of exhaustion, and followed it up with more sleepless nights.
I didn't have particularly thorough after care either, so I found the first three months really tough. I was stressed, I had trouble breastfeeding and I was sleep deprived. But anytime I exercised, I felt happier. Like I was giving something to myself. Telling myself that I was important and I still mattered. It has the same effect on me now.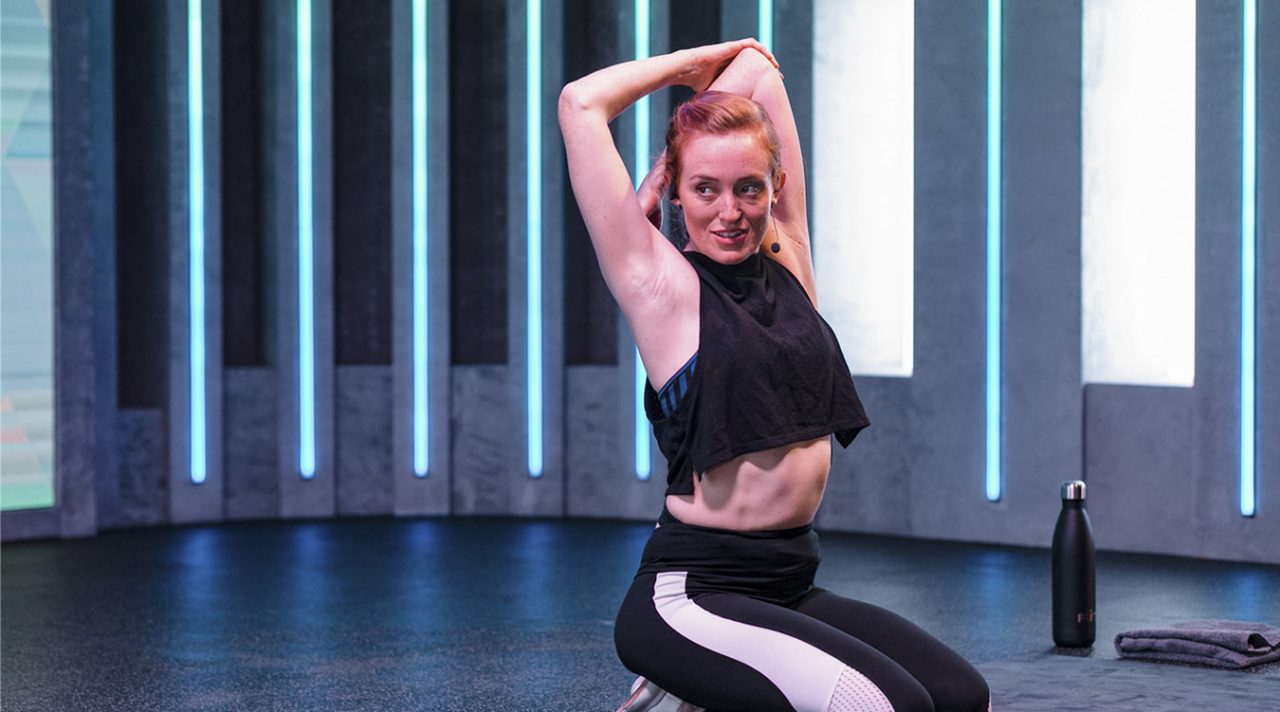 That sounds intense. Were you prepared for such a long birth?
Viv: I did a lot of reading. I knew so much more by the time I gave birth than I did before I got pregnant. Almost to the point of obsession actually. But every mum will tell you giving birth is unpredictable. You can be the most well read person in the world and still be surprised when the time comes. I was totally thrown at how my labour went down.
Nicky: I don't think I was prepared for the emotional side of giving birth. We need to talk about it more. Prenatal classes are great but there needs to be an open discussion around these kinds of issues. So you know it's not just you. You're not alone, your experiences aren't strange and you don't have to keep it all to yourself. 
Clemmie: We definitely need more support. Mental and physical. Personally, I was in such a rush to get back into shape after giving birth. I wanted to claw my way back to my old life the moment my baby was born, and it's a shame because there aren't many moments in life like having a newborn. 
So if you could give new mums one piece of advice what would it be?
Clemmie: To rest! Sleep when the baby's sleeping. With my first, I was in the park within days. By my third, I was tucked up in bed and making the most of my baby's first few days while letting my body recover. It was such a precious time.
Nicky: Yeah, sleep deprivation can be really dangerous for you and the people around you. You have to take it easy. Also I would say, you shouldn't expect the old you to stick around. Instead, try to be excited for the new person that's going to come out of this amazing experience. The more you accept this, the less pressure you'll feel. Just take care of yourself so you can be at your best for your baby. 
Viv: I would say, wherever possible, make sure you have a community around you. Have your friends and family nearby or contact them online for moral support. It takes a village to raise a baby so make sure you cultivate your relationships because you're really going to need them. 
Is that what you hope mums will get through the Fiit Mum community?
Viv: Exactly. It's a huge part of the plan.
Nicky: I really hope the Facebook community becomes a safe space where all the mums can come together, share their stories and have some deep conversations. That's what's really missing in a mum's day-to-day. The chance to experience a bit of solidarity with other women who are going through the same thing.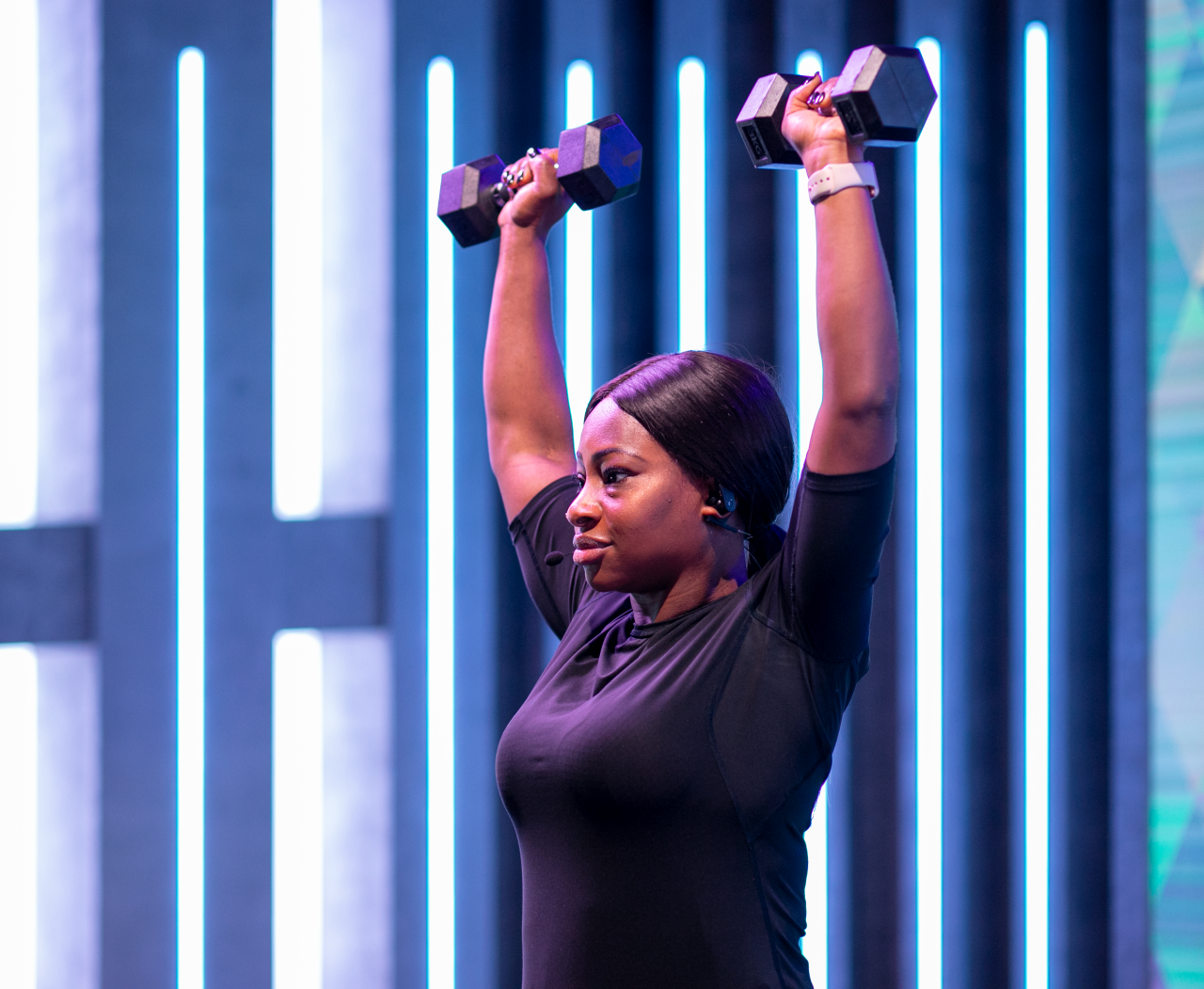 How can friends and family help our mums through the plan?
Clemmie: In the really early stages, don't ask open-ended questions like 'what can I do to help?' Offer a solution like 'I'm going to take the kids to the park' or 'I'm going to make you lunch while you train'. Food is always welcome. My friends would leave me homemade lasagne on the doorstep — and it was a godsend!
Nicky: Offer words of encouragement and ask her how it's going. Also, it's such a relief knowing your baby's in good hands while you take time out, so wherever possible, offer to take the baby while she naps or takes a class.
Viv: Definitely take the baby. And if the mum doesn't want to be apart from her child, then offer to do some housework. Unload the dishwasher, make dinner, do the shopping. Anything that frees up a bit of time for mum to take a Fiit class.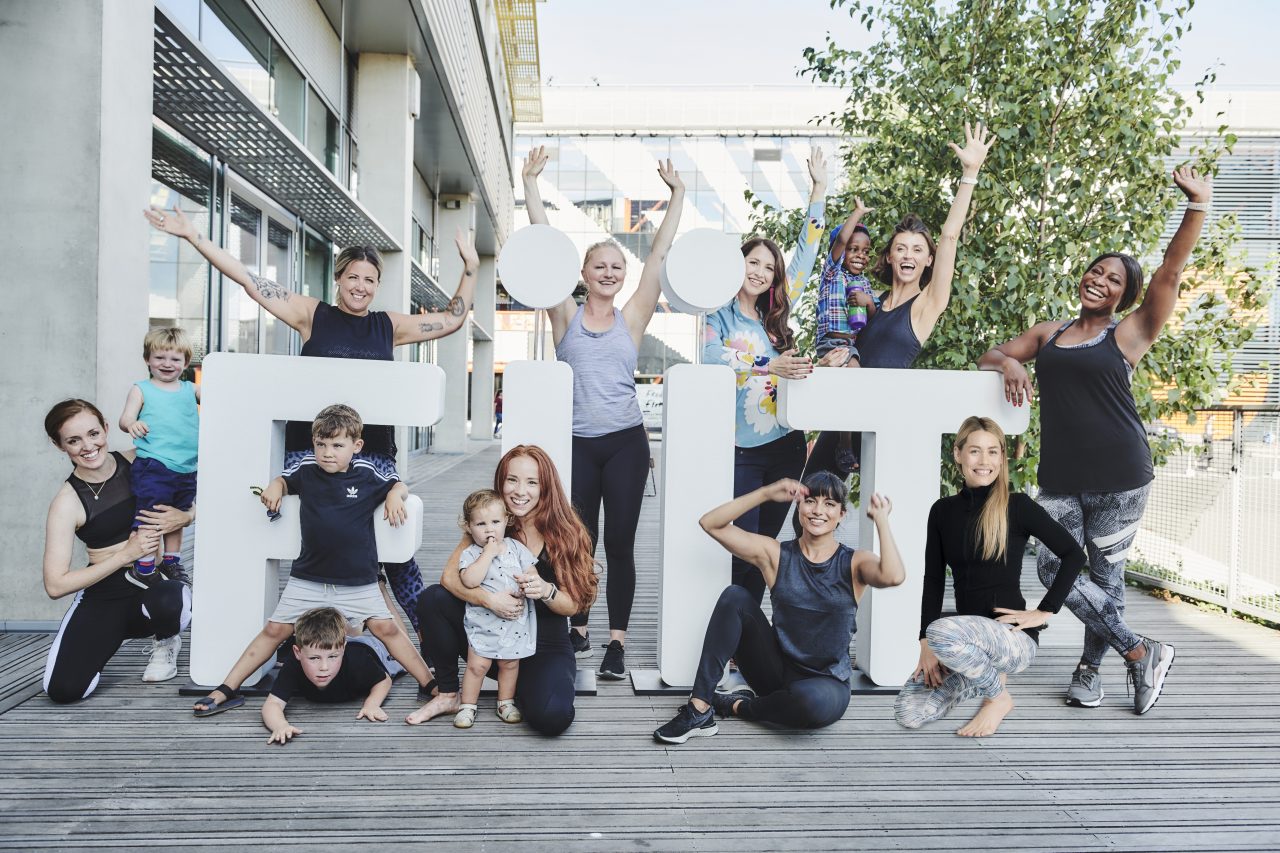 Want to energise, strengthen and heal your body post-pregnancy? Join Clemmie, Nicky, Viv and our six postnatal health and fitness experts, in our 24-week postnatal training plan. Tap below to start your free 14 day trial. 
Share article