Postnatal fitness expert and mum of two, Lulu Adams specialises in helping women manage tummy separation, pelvic floor weakness, pelvic girdle pain and weak joints, post-pregnancy. Bringing her expertise to Fiit, you can now train with her on Fiit Mum — our complete 4-stage postnatal training plan. 
Read on to get the low down on Lulu.
What are five important things we need to know about you?
I'm 33. I have two girls called Willa and Effie. I'm based on the Isle of Wight. I run my own fitness studio and head up the fitness content for Mummy Tribe!
How did motherhood shape your career in fitness?
Massively. I veered off into pre and postnatal training because I was going through it myself. I had an umbilical hernia and my GP missed it. It was actually Clare Bourne — our resident pelvic health physiotherapist on Fiit Mum — who picked up on it and helped me treat it. It was so empowering and of course we've stayed friends since then.
The thing is, both pregnancy and motherhood can leave you feeling a bit powerless and lost if your experience of them isn't as simple as everyone else's. So when Clare helped me regain control of my body, I realised I also wanted to help other mums who go through these things. 
After my second baby, I also suffered from postnatal depression and anxiety, and exercise helped me get an endorphin hit and a bit of oxygen to the brain. So I always focus heavily on breathwork and relaxation with new mums.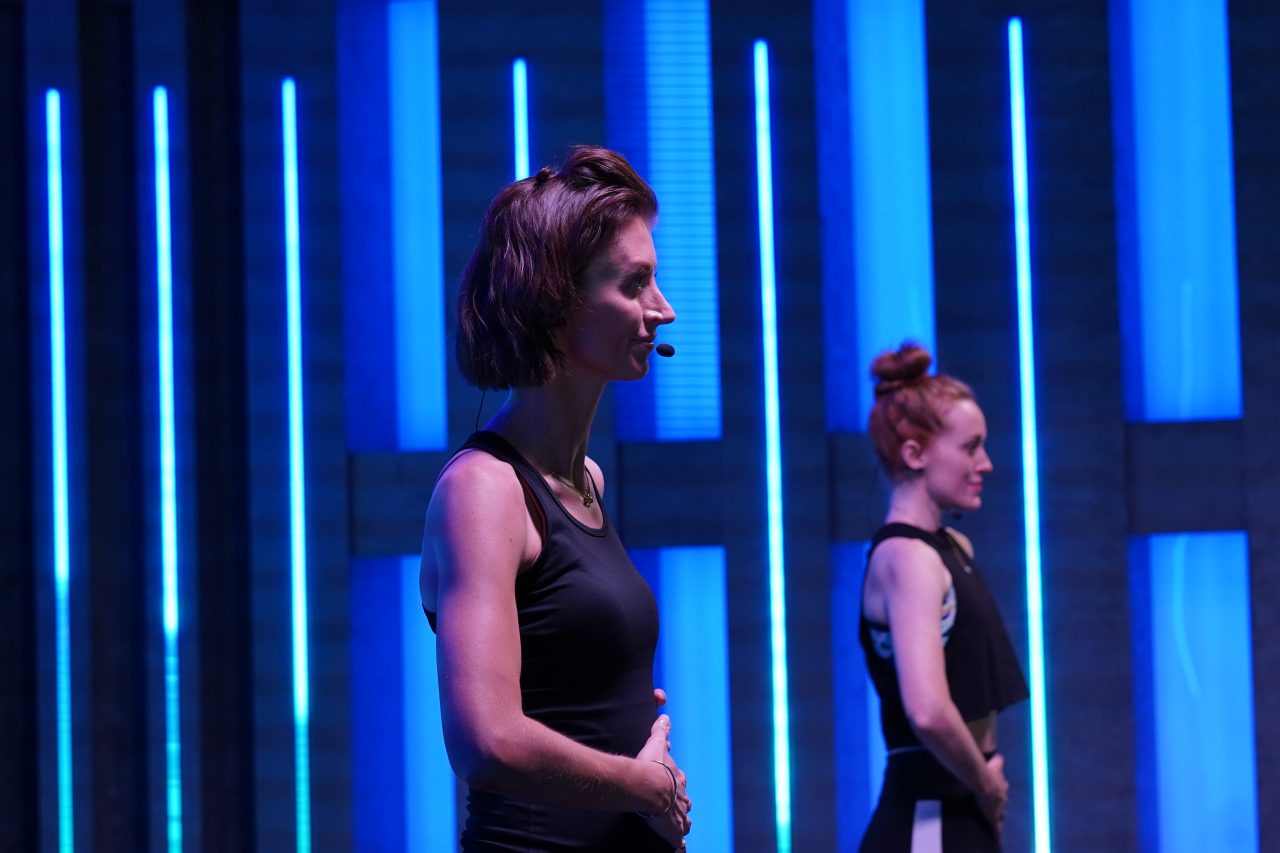 Why did you get involved in Fiit Mum?
Because I saw there was genuine passion about getting the right message out to mums. Fiit Mum provides a tailored approach to postnatal fitness. And the attention to detail during the planning phase was really impressive. It's not about jumping back into exercise or 'getting your body back'. It's about getting a time out. 
I really hope other brands follow suit and stop taking advantage of mums.
Do you think there's enough medical support post-pregnancy?
No. No way in hell. The moment you give birth, doctors start to focus on the baby and mums get forgotten. I mean, in France you're given six weeks of free physiotherapy… and in the UK we get a six week check (which isn't even guaranteed) and it's super basic. It's all about the baby.
So if you have any worries about your mental health or pelvic floor, it's sadly just dismissed as something 'you have to go through'. Diastasis, prolapse or pelvic floor problems are very common but they're not normal. They need to be addressed and repaired. 
It's such a shame. More often than not, mums are left with the consequences of birth and not shown how to take care of themselves. Physios are great — and thanks to them and social media there's more awareness nowadays. But it's expensive and not every mum afford a trip to the physio. I think we need a big shift in terms of NHS resources — something that reaches every single NHS trust in the country.
Until then, I'm hoping Fiit Mum will help raise awareness of the resources available to mums.
What exercises do you focus on in Fiit Mum?
Well there's lots of variety through the yoga, Pilates, strength and cardio classes. But in my sessions we do everything from squats (the king of functional pelvic floor exercises) and hip thrusts to rowing exercises and lunges. Basically anything that helps strengthen your body, gives you a boost of energy and improves your balance.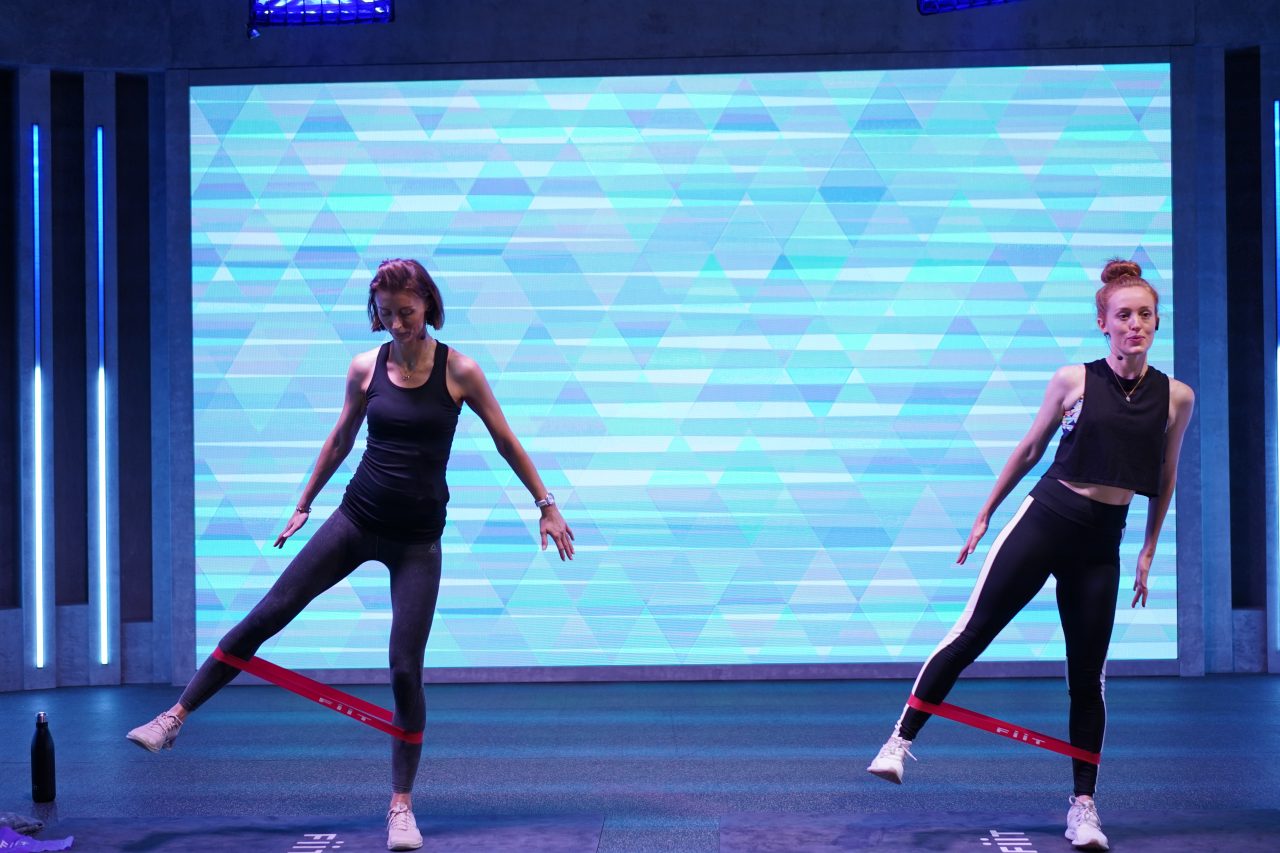 You work with Viv Carter on set. How was that?
I met Viv on the first day of rehearsals, and she is amazing. I love her. Her body awareness is amazing because she's a dancer. So she knows how to respond to verbal cues, she's relatable, she's fun. We actually had loads to talk about because both of our little ones are of a similar age. 
I found her really empowering, especially the way she uses fitness to find herself every time she gets onto the mat. I can't wait to share this kind of passion and self-love with any mums who take our classes. 
How can friends and family help new mums going through this plan?
Hold the baby! And take the monitor. While they work out, please take the monitor. Postnatal fitness is rehab. So your focus needs to be on what your body is doing and how it feels. If you're supportive about a mum's self care, you're definitely in my good books.
What are your top tips for our Fiit Mums?
On a practical level, make sure you've eaten before every cardio class. Batch cook lots of nutritious foods with bone broth because it's full of collagen that your body needs to repair.  
Generally, just take it slow. Follow the plan and don't even think about returning to high-impact workouts until at least 12 weeks. The fitter you get, the more your body will be able to handle stress as it learns to release less cortisol (which is the stress hormone). But equally, don't overdo it as too much exercise actually keeps you in an elevated state of stress. So don't go too long, too fast, too soon.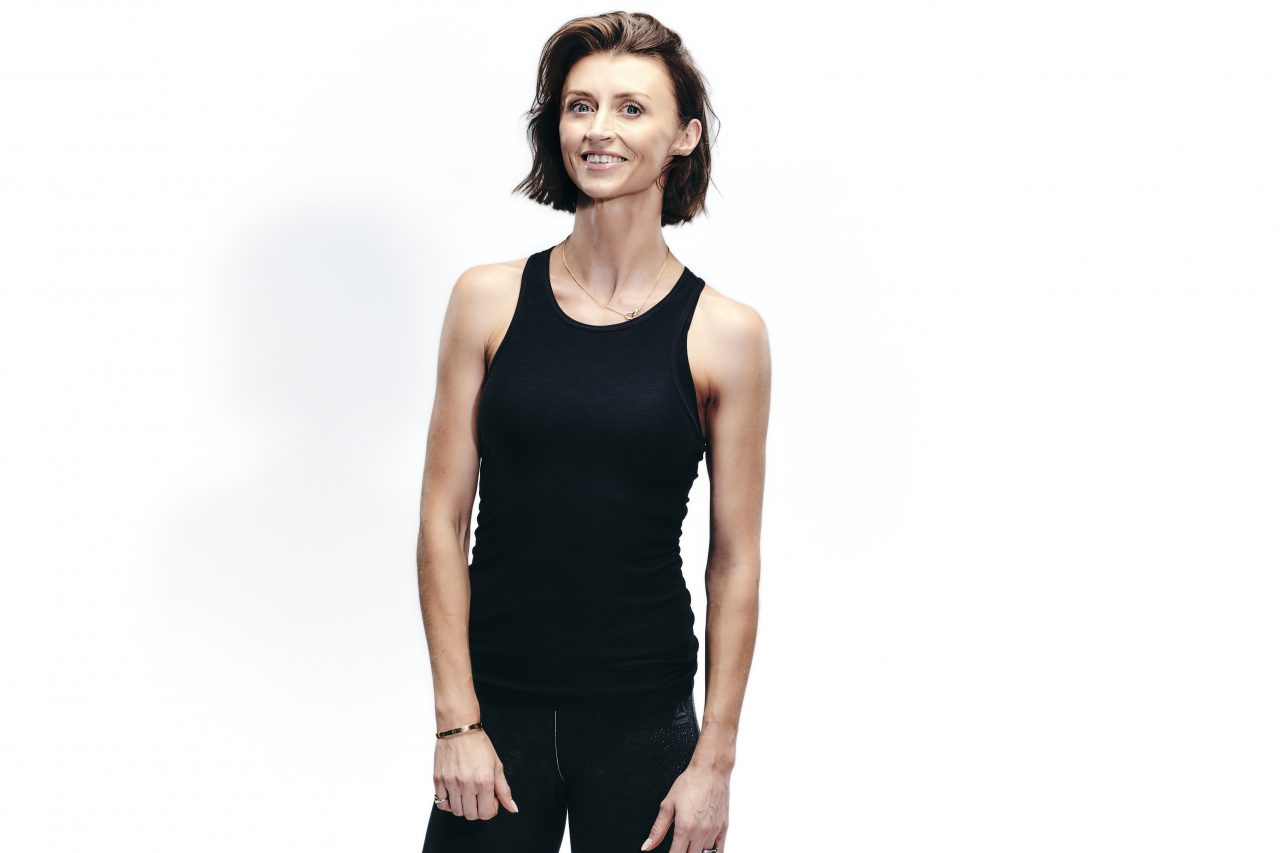 If you're a new mum (or know someone who is), find out more about our 4-stage postnatal plan here. Already on Fiit? No problem. Fiit Mum is included in your membership.
Share article