Great news mamas. London-based postnatal fitness expert, gymnastics champion and founder of Bumps & Burpees, Charlie Launder, has joined our ranks. 
A founding creator of Fiit Mum, we caught up with her to talk about our brand new postnatal plan and the reasons why she hopes it's going to help mums recover more efficiently, post-baby.
When did you first get into fitness?
I started training as a gymnast when I was 11, which is actually quite late in the game but I'd taught myself all the basics in my garden (cartwheels everywhere!) When I finally got a place at a gymnastics club, I put in 25-30 hours every week so it was a really huge part of my life. I carried it on all the way through university and then went on to become a British champion in 2016.
There comes a point where your body's saying 'you're too old for this' but I refuse to give in. I still train at it every day, although now I just do it for fun.
How did you go from gymnast to postnatal PT?
Gymnastics is something I've always done alongside school, university and my job. So it's really a separate part of my life. I went straight into personal training after university and, after getting approached by several mums, I decided to specialise further in postnatal training. And I've never looked back!
Why get involved in Fiit Mum?
I've trained enough mums to know how precious time can be. So for me, joining the Fiit Mum crew was a no brainer. It takes the hassle out of working out. You can do the classes whenever the baby's having a nap. No babysitters, no travelling to and from the gym. Plus not everyone can afford a PT, so this is a genuinely good alternative — as well as a great support system for new mums.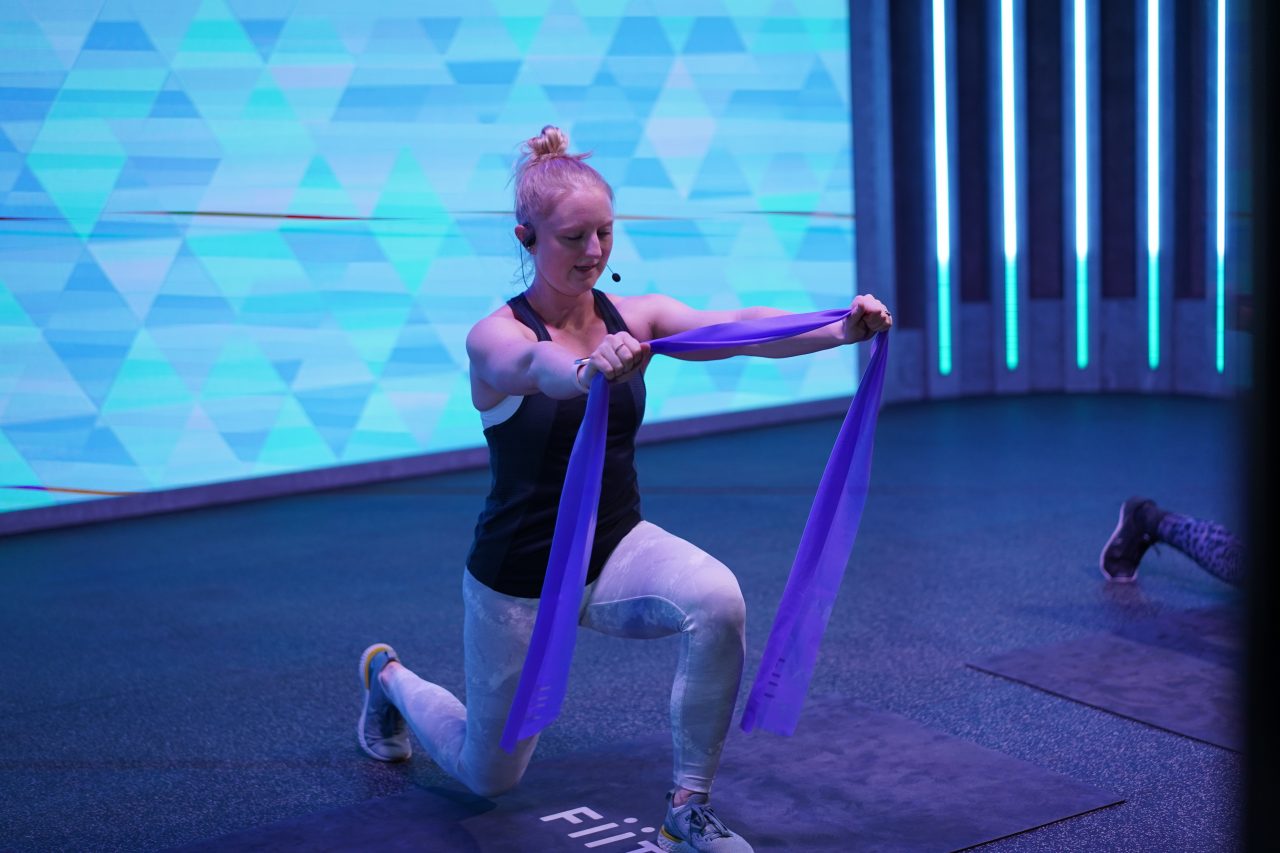 In your experience, do new mums often rush back into exercise?
It's getting better, but on the whole, many new mums don't give themselves enough credit for what they've just gone through. If you were having abdominal surgery, you'd follow a structured rehab program before rushing back into exercise. And regardless of whether you've had a natural birth or a caesarean, you should be taking enough time to heal before you jump back in. You'll need to be at least six weeks post-birth before you take the plan, and we really recommend you get a sign off from your GP and a women's health physiotherapist before you get started. There's no need to rush.
How does exercise support women through motherhood?
First and foremost, it's about doing something for you. Giving yourself a moment where you're not thinking or talking about the baby. Regaining that sense of control and the person you were before motherhood. (Also, the rush of endorphins is amazing).
On the physical side of things, exercise plays a massive part in strengthening the muscles that weakened during your pregnancy. The stronger you get, the less prone you'll be to injury and those aches and pains that come from holding and feeding your baby every day. There's an easy fix now with this plan, so no more bad backs for mums!  
Now they're presumably getting less sleep, how would you motivate mums to work out?
New mums are going to be tired, it's a given. So it's about knowing when to push and when not to. More often than not, it's a good idea — as long as you're eating well and trying to get enough rest whenever possible. Exercise actually gives you energy. It gets the blood flowing around and helps you release tight joints. Which can be amazing if you've been sitting down all day. But in any case, don't give yourself a hard time. 10 minutes of exercise is plenty if that's all you can do.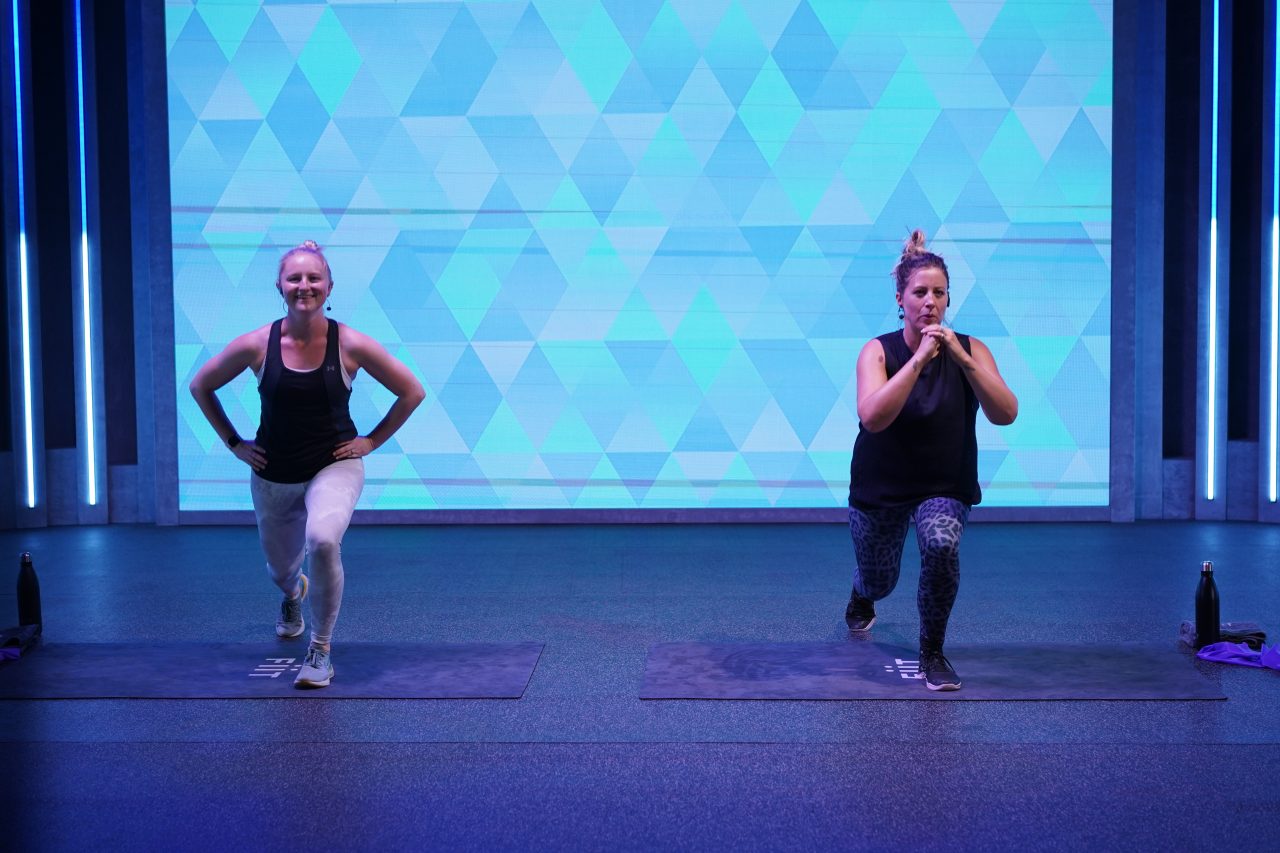 What are your go to postnatal exercises?
To get the most bang for your buck, I teach compound movements. The ones that work the most muscles at the same time, so you don't have to spend hours working out. Squats, lunges, rows, presses. Big movements that get your heart rate up.
How can friends and family support mums through the Fiit Mum training plan?
The main thing is for them to understand the importance of it. Then offer to help by taking the baby so they can step on the mat for 25 minutes. Encouragement is always good, especially as new mums may not be feeling their best, so just acknowledging and praising how hard they're working will be appreciated. 
It's easier to do the plan together, so if you really want to help out, get the whole household involved.
You work closely with Clemmie Telford on set. Did you know each other before?
No we didn't. But I knew who she was through social media. I love her attitude. She gives it everything she's got on set, and at the same time she's not hard on herself when she's had enough. She's got three kids, so she really knows that time is of the essence. 
Most valuable advice for new mums?
Be patient and don't be so hard on yourself. Give yourself a bit of love. Every day is different. One day you'll feel energetic, the next you'll be tired. So go for it when you can and take a rest day when you need to. Above everything, support your body. It's done something amazing.
Also go see a women's health physio. There's a nationwide directory called The Mummy MOT, where you can find one near you. It's the best money you could spend.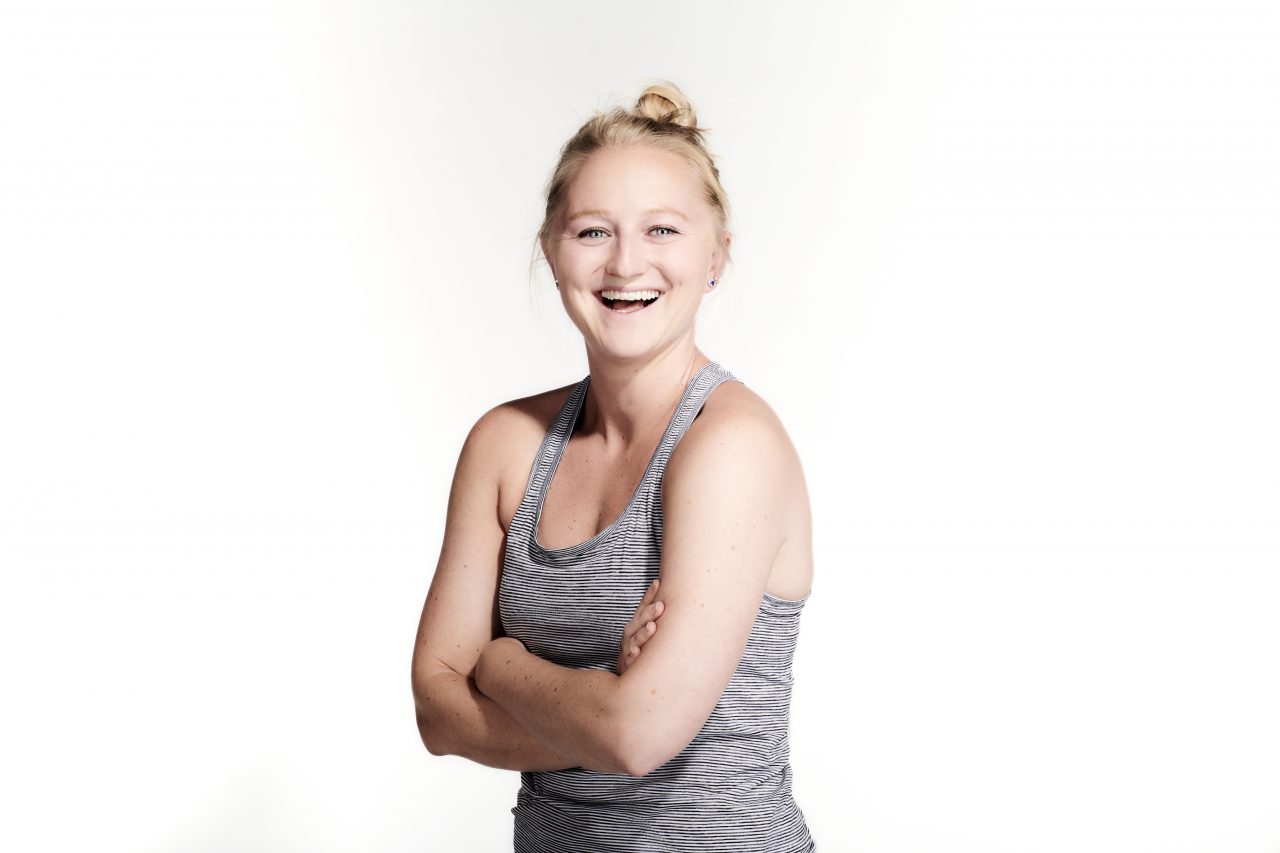 If you're a new mum (or know someone who is), find out more about our 4-stage postnatal plan here. Already on Fiit? No problem. Fiit Mum is included in your membership.
Share article