It's Sweaty July and seemingly everyone's working their butts off. 
And while that's amazing, many of us find it damn hard to keep up the energy and focus, before we burnout.
But I wanna let you in a little secret…
TRAINING PLANS ARE THE MOST EFFECTIVE WAY TO HIT YOUR GOALS
There. I said it. And I even put it in big, bold capital letters so you know I'm being serious.
Let's take a look at why. 
1. SUCCESS BY DESIGN
The thing about goals – whether that's lifting a PB or finishing a marathon – is that you need to know how to get there. You need a strategy. 
And that's where killer programming and periodization comes in.
These are the periodized training blocks (for example, Push Pull 1, 2 and 3). And the workouts within each plan. 
Now, anyone can make a hard workout. But the real skill comes from designing something that makes adjustments in frequency, intensity, volume and movement – getting you performing at your best, keeping you entertained and injury-free. 
Training Plans should be about stimulating. Not annihilating. 
2. THERE'S A PLAN FOR YOUR GOAL
There's not a goal you can't train for. Whether they're fitness related – on the mat, AssaultBike, road or gym – or in the workplace. 
Now, unless you want to join Fiit's Creative Team, I probably can't help with your professional goals. But I can recommend a few Training Plans that'll get you flying to the next level faster than you can say 'head to Fiit's careers page for their latest job openings.'
Wanna build blockbuster strength? Push Pull 1, 2 and 3 is a 12 week journey to becoming an athletic weapon. Or, Build is a 5 week plan you can tailor to your ability. 
If you're just starting out or all over again, Base Fiit 1 and 2 is a beginner-focused plan designed to build your fitness from the ground up – and give you all the confidence you need to take on the next level.
If Cardio's more your vibe – the Outlast Pro Thrillogy will turn you into a machine in 12 weeks. No doubt. Or, if you prefer bodyweight bangers – our newly revamped Total Burn is specifically designed to help you burn fat and build endurance. 
We've got 20+ Training Plans. Strength. Mobility. Yoga. Cardio. Fat loss. What you want, baby, we got it.
3. BURNOUT? WHAT'S THAT?
Honestly, I don't think people just give up. We aren't really wired that way. 
I think people burnout. 
And while physical burnout is pretty obvious – manifesting itself in a broken body. Mental burnout is probably one of the biggest reasons people don't stay on track. 
I totally get it too. No one really likes not being good at something. It sucks. 
And that's why it's all about those incremental gains, baby!
A good Training Plan will follow a method of progressive overload. Which, in Sean's words is a program that advocates for a gradual increase in stress to the musculoskeletal and nervous system. And in my words, it slowly builds with lots of little wins so eventually you get a big win – giving you more confidence and motivation to keep going. 
Plus, it'll avoid (as best it can) the law of diminishing returns. Meaning your body won't become tired to the same ol' stimulus and you'll keep improving over time.
And those are the best types of gains.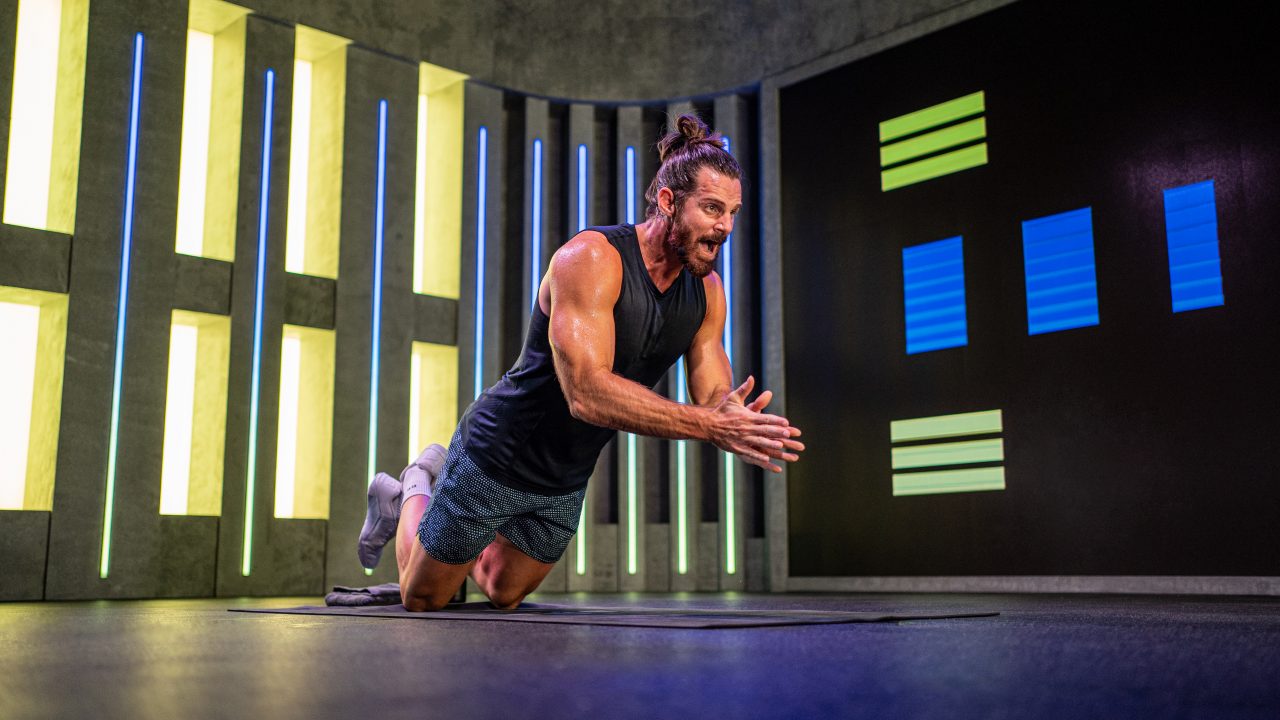 4. WE TELL YOU EXACTLY WHAT TO DO
Who doesn't love a bit of direction? 
Imagine if you wanted to become the CEO of a Fortune 500 company? And then someone told you EXACTLY how to get there? You wouldn't ignore the advice, do the same thing everyday and hope to get there because you got a spark of motivation at the beginning of a new year? 
So why do that with your fitness?
Training Plans give you structure, so you don't feel like you're wasting time.
And trust me. I work with our fitness team every day. So much time, care and experience go into making sure you've got the perfect mix of frequency, intensity, volume and movement to get you to where you want to go.
Your job's to show up, work hard and be patient. And remember – programmed recovery is there for a reason. Do it.
So, what we saying? Head to the app. Choose a Training Plan. And take on the next level.

Share article