"The body will become better at whatever you do, or don't do. If you don't move, your body will make you better at not moving. If you move, your body will allow for more movement." 
Pre and postnatal PT, blogger and self-confessed pizza addict, Tara Gadre is bringing over 10 years of experience within the fitness industry to Fiit Mum — our complete 4-stage postnatal training plan. 
We caught up with her to talk about postnatal health and fitness, and why she hopes our 4-stage training plan will help new mums regain control of their bodies.
What's your training style like?
I'm a real stickler for form. Strength will always come if you master your technique, so that's something I work on throughout the plan.
Have you always been into fitness?
Yes, I've been really lucky in that regard. I've been dancing since I was about 3 years old, right into adulthood. I started weight training to support the dancing and I ended up falling in love with it. So I've carried on doing it ever since.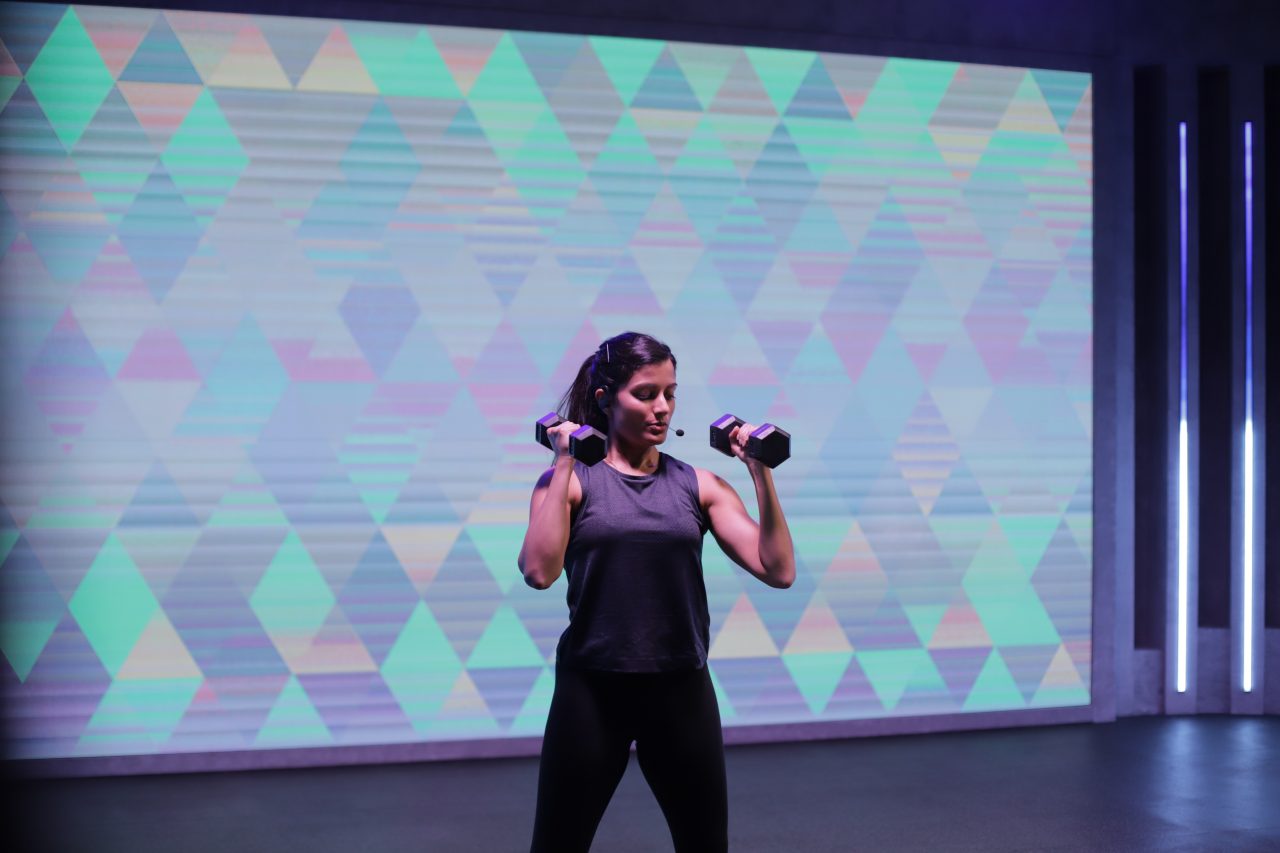 What will Fiit Mum bring to new mums?
Mums don't usually have the time to go to the gym and they don't all have the means to work with a personal trainer. This is a comprehensive, carefully planned program crafted by fitness and women's wellbeing professionals, which is something the industry really needed. Not only does the training take into consideration all kinds of issues you may experience post birth, but it also cultivates a real community of mums who can support each other along the way. 
I think Fiit are leading the way in digital fitness and I absolutely love the community they have built. Fitness is about so much more than simply moving!
What does it mean to you?
Well, many mothers feel pressured to train so they can get their 'body back'. But the real benefits of exercise extend far beyond the aesthetic. It provides mental support. It lets you carve out a little bit of time for yourself. And of course, it keeps the body strong, stable and supported so you can care for your child.
For example, building back strength will help you carry your baby. Building glute strength will help support the posterior chain so you avoid any lower body injuries or tightness (which you're more at risk of if you're sitting down for long periods of time). The list is endless!
What about emotional wellbeing?
Exercise definitely improves your emotional wellbeing. Motherhood can be a lonely time for mums, and workouts help to lift your mood and energy but also to give you a break from all of the responsibility. As I mentioned before, the Fiit Mum community will also become a really important support network within our plan and it's something I'm really excited about.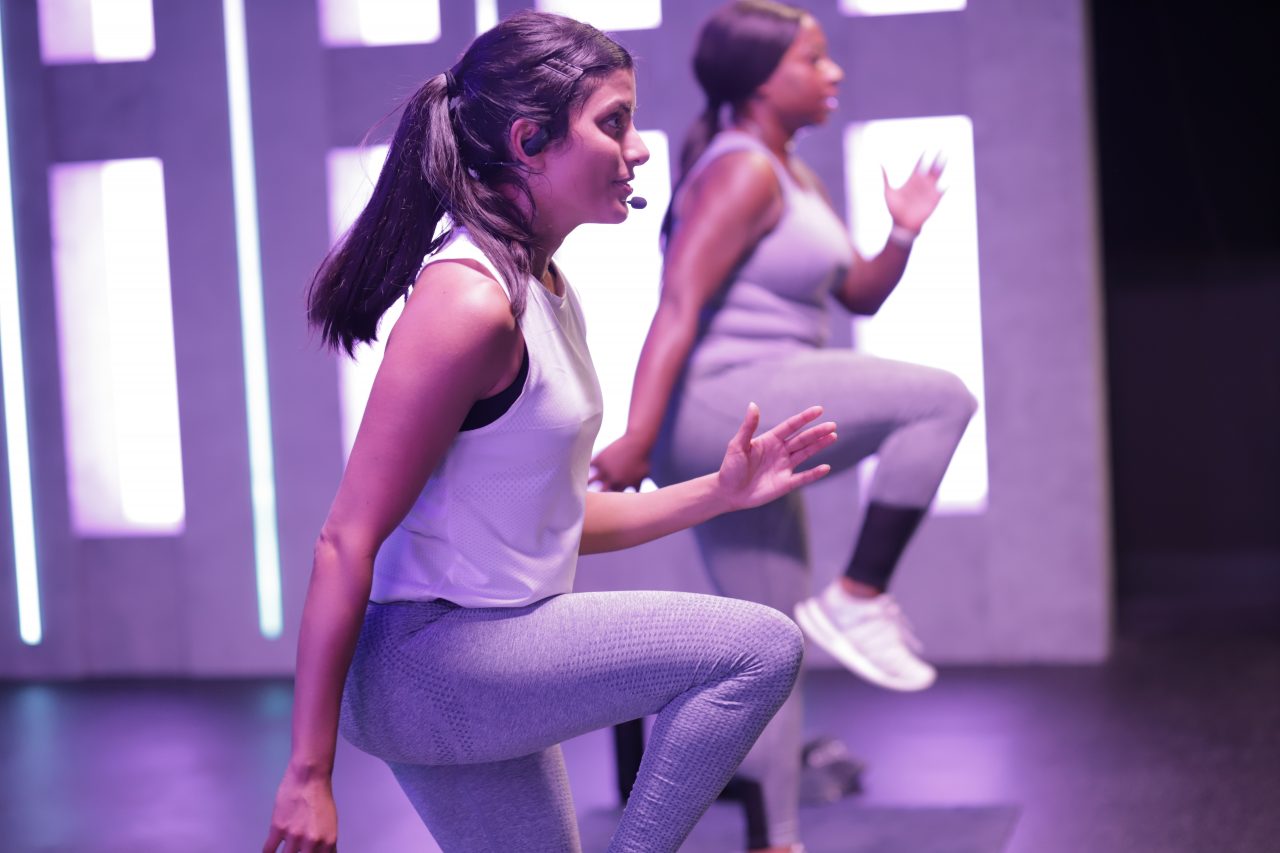 How do you motivate mums who are sleep deprived?
Key thing to remember is not to put any pressure on yourself. Your energy levels will vary day to day, and that's fine. The beauty of this plan is the sessions are 25 minutes long. If that's too long, then there are so many exercises you can do in 5-10 minutes, and you can restart the plan whenever you want. So go at your own pace. 
In general, I'd always recommend you prioritise your rest first, then exercise. It's also really important you stay hydrated if you're getting less sleep, so drink lots of water.
What postnatal exercises do you recommend?
Pelvic floor work is super important. Glute and back strength is also key, and I'm adding shoulder exercises to that list. They're all great for posture and keeping your muscles strong and active.
Most valuable advice for new mums?
Focus on yourself. Don't feel pressured by what other mothers are doing or how much they're exercising. Everyone's recovery is different. The most important thing is that you let your body heal and start training when the time is right for you. 
Understand that taking time to exercise isn't selfish. It's going to help you get stronger and support your physical and mental wellbeing. That's the very best thing you can do for your child.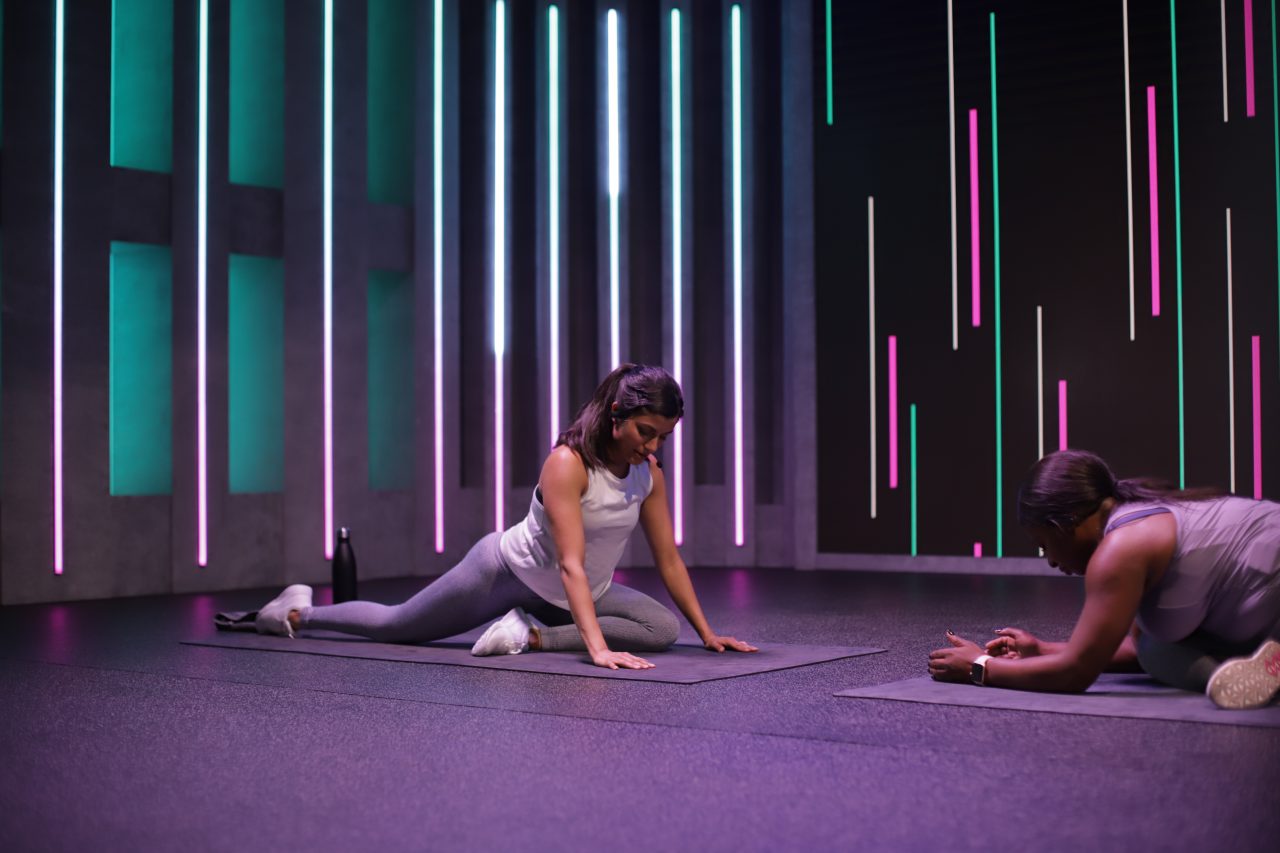 If you're a new mum (or know someone who is), find out more about our 4-stage postnatal plan here. Already on Fiit? No problem. Fiit Mum is included in your membership.
Share article