So you might have noticed we launched Row classes this month. It caused quite a splash.
Lovers of rowing, predictably, loved it. "Oh buoy, I can't wait!" punned one. "Excited AND fearful in equal measure," said another.
Some, however, questioned the logic.
"More classes on kit I don't have at home," one of our Fiit crew commented on the Gram. "Why not bring out more strength classes I can do at home," another asked.
Well, let us tackle those questions head on.
WHY ROW?
First off, because rowing is the nuts.
– It's low impact, so kinder on your joints than running
– It's a calorie burning incinerator, comparable with the air bike
– It's one of the most bang-for-your-buck workouts to build all-over strength (working up to 86% of your muscles with one single stroke)
Rowing will also drill the triple-extension mechanics of weightlifting for moves like cleans, snatches and even burpees, providing huge crossover benefits for your mat and dumbbell-based classes, or functional fitness training (did someone say HYROX?).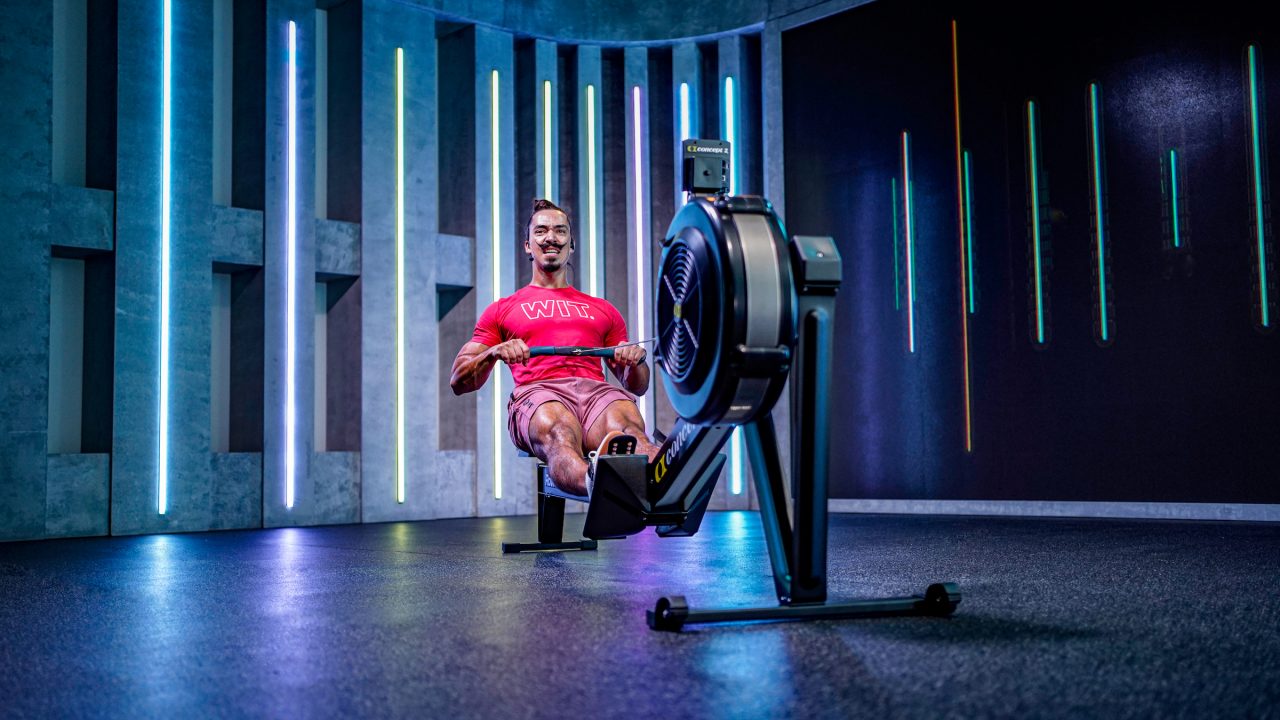 WHY NOW?
Because we're seeing a lot more people using Fiit in the gym.
– 72% of gym members are also now working out at home
– 55% of digital fitness users in the UK are also frequenting the gym
– Hybrid working(out) is taking hold in a big way, growing from 46% in 2020 to 65% in 2022*
So long story short, we want everyone to get a great workout wherever they are, using whatever kit they have access to.
"The introduction of Row workouts was the next logical step in ensuring we offer a truly flexible workout solution – one that responds to the changing nature of how people both work and work out today," Fiit Co-Founder Dan Shellard explains.
"Whether you're working out at home or in the gym or a mixture of both, we can now offer you fitness on your own terms, all at the touch of a button."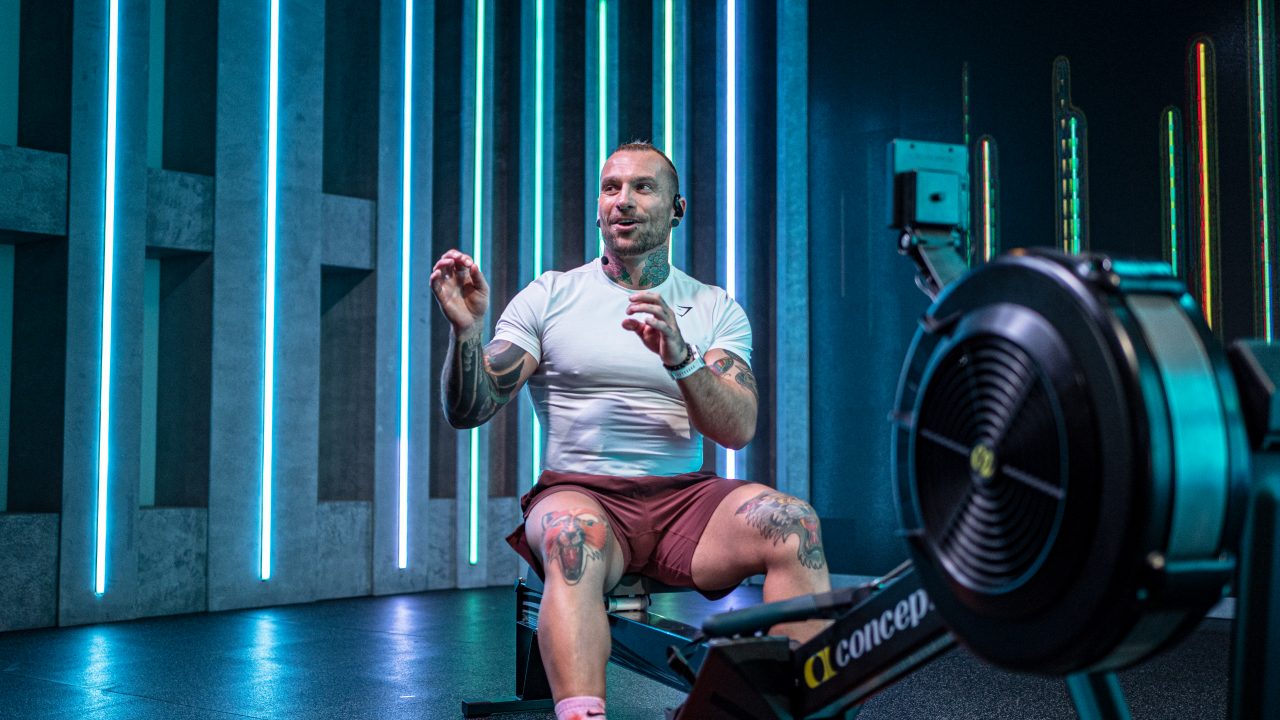 ROW AT HOME. ROW IN GYM.
You don't need to own an expensive rowing machine to enjoy our rowing workouts. We can't stress that strongly enough.
You see, our classes are compatible with every single rower you could lay your hands on. For the full connected experience you'll need a RowErg by Concept2, the gold standard and most ubiquitous rower in the land, but you can still row along on any machine that displays strokes-per-minute (SPM) stats on-screen.
Accessibility is at the heart of this launch. And Concept2 is on board too.
"Our primary goal is to promote and encourage the growth of rowing, ensuring it can be as accessible as possible to all," says Alex Dunne, MD of Concept2.
"As tech continues to shape the future of all sports, we're hugely excited to be able to integrate our RowErgs with the Fiit platform. Now our community has the chance to further track progress, compete with the wider global community on the leaderboard and compare efforts."
WHAT IF I DON'T WANNA ROW?
Then rest assured, we've still got you.
Mat and dumbbell classes are still our bread and butter. They are the reason we started in the first place and the foundation everyone should build their fitness upon.
We have dozens of bodyweight and dumbbell classes dropping every month and will be doubling down on these in the new year, devised by and filmed with the trainers you've come to know and love (or at least love to hate).
And we have a boatload more being filmed as we, er, type.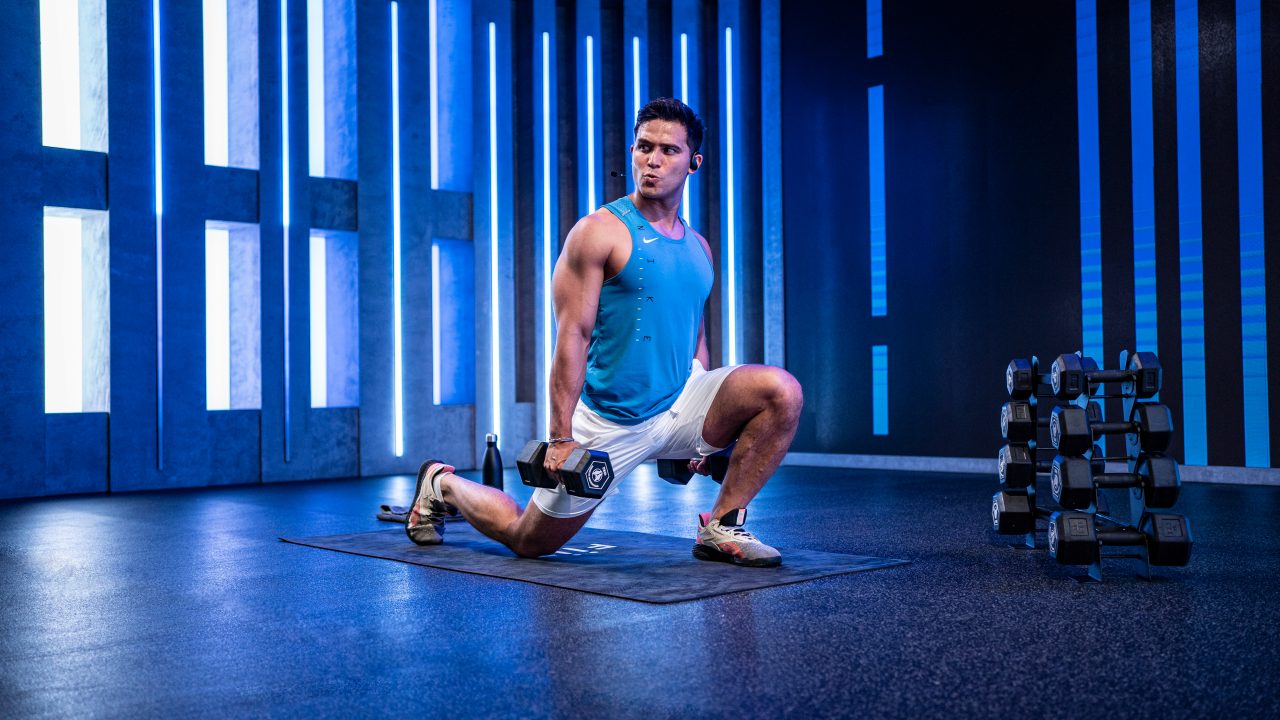 YOU VS YOU
If you have ticked off every mat and every dumbbell class we've released (go you!) then there is absolutely no harm in repeating a workout.
In fact, we encourage it.
"Using the You vs You feature, you can compete against your previous scores – a bona fide way to push your fitness to the next level," says Director of Fitness, Gede Foster. Jumping into one of our daily scheduled Group classes will also unlock our virtual leaderboard feature if you have a tracker, which is proven to make you work 22% harder.
So whether rowing floats your boat – or sinks it – hopefully you now understand why we've launched Row. Perhaps we've even tempted you to give it a try.
Hopefully that's answered some of your burning rowing-related questions. If you have any more you can check out our latest debrief with Fiit Co-Founder Dan here.
_
*According to a survey by McKinsey, the proportion of fitness consumers with hybrid routines has grown from 46% in 2020 to 65% in 2022.
Share article