We're not gonna sugar coat it. Rowing is tough.
But done right, it's one of the most effective full-body workouts you could wish for. Low impact on your joints, high impact on your fitness (working up to 86% of your muscles)*. Nail the technique and you might even learn to love it.
Now, following the acclaim of Airbike and Tread, we're releasing a double whammy of new content we know you're gonna love.
First, connected Fiit Row classes have officially landed, integrated with the gold-standard of rowers, Concept2. Second, we've just launched our brand spanking new Row Academy, your slipstream to rowing aficionado status.
This is your one-stop shop to rowing excellency, devised by our crack team of expert coaches.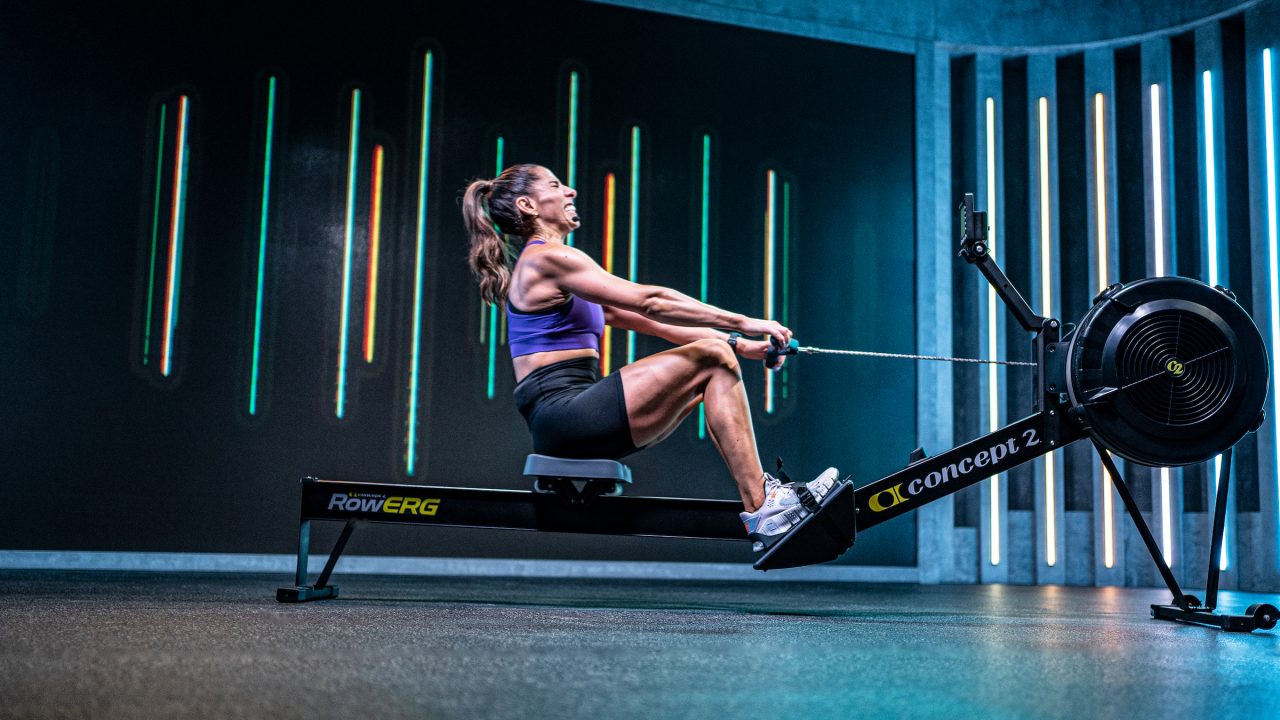 ROW ACADEMY: YOUR CRASH COURSE IN ROWING EXCELLENCY
"Row Academy is your crash course in the fundamentals of efficient rowing technique, suitable for complete novices or seasoned athletes," explains Director of Fitness, Gede Foster.
"It's a place where you can learn proper form, implement the skills and drills you pick up, and get fitter and faster on the rower so you can attack any rowing workout with confidence."
The full course runs over two weeks, combining four 10-minute technique breakdowns, and four 25-minute row-only classes, led by Alice, Gus, Whylie and Luke (proving you needn't be a giant to master this art).
Each session is split into one 10-minute tutorial, followed by a 25-minute row-only class to put your newfound knowledge to the test.
We'll be covering the basics, like how to *actually* row with effective "legs-core-arms" technique.
Plus advanced drills you can show off to your friends. Tackling HYROX later this year? Then you'll want to have Chinese paddling and sprint starts in your locker.
Long story, short: Row Academy will make you more efficient and proficient.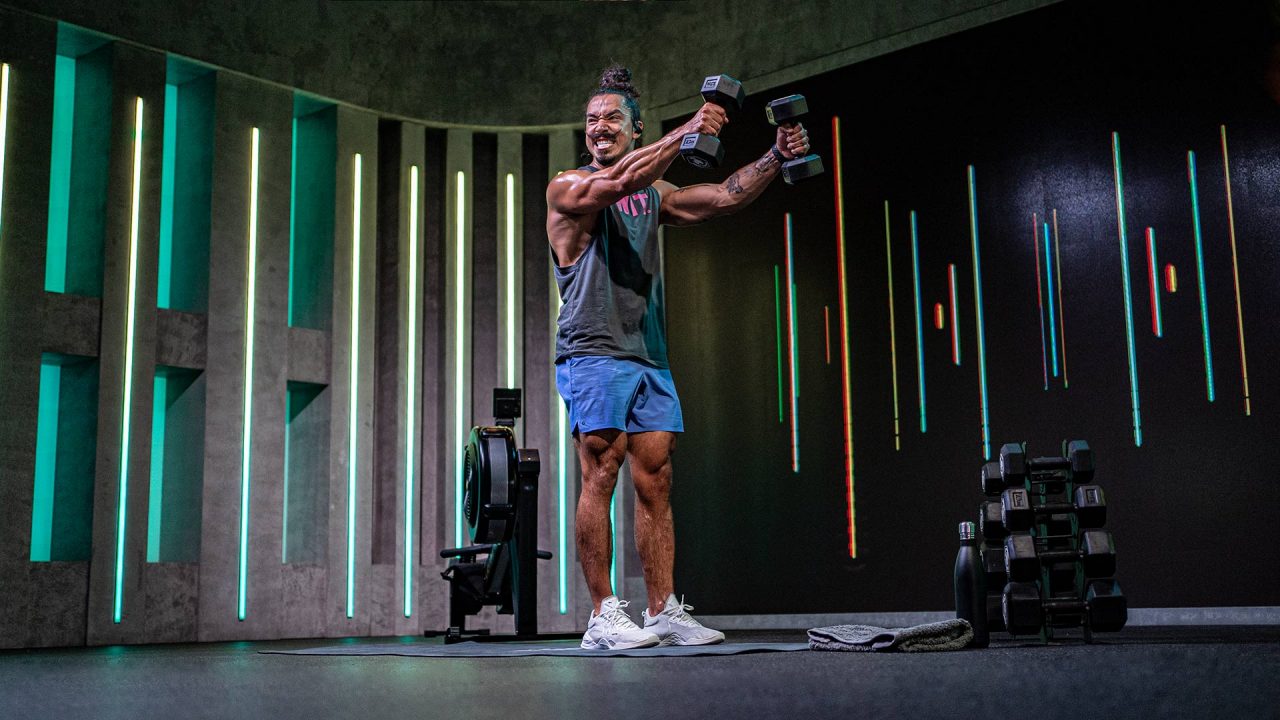 ROWING. CONNECTED.
Fiit Row is one more piece in the jigsaw towards bringing you a complete hybrid fitness solution that works around your schedule.
Classes can be completed on any indoor rowing machine, in any setting. If you own an ergo (lucky you) then you're good to go.
But for the fully immersive, connected experience you'll need to track down a Concept2 RowErg.
When used with the Fiit tracker, you'll be able to measure your effort on the rower (strokes per minute), speed (time/500m), kcal (output), reps (where applicable) and distance covered.
Combined, these will give you an overall Fiit score and place on the leaderboard so you can repeat and beat your score next time.
Beyond the Row Academy tutorials, we'll be dropping new Row classes in the app following the same three concepts you've (undoubtedly) grown to love with Airbike and Tread.
These Sprint, Metcon and Endure workouts will develop all three of your body's main energy systems for unbridled strength, stamina and power.
And our coaches can't wait for you to get stuck in.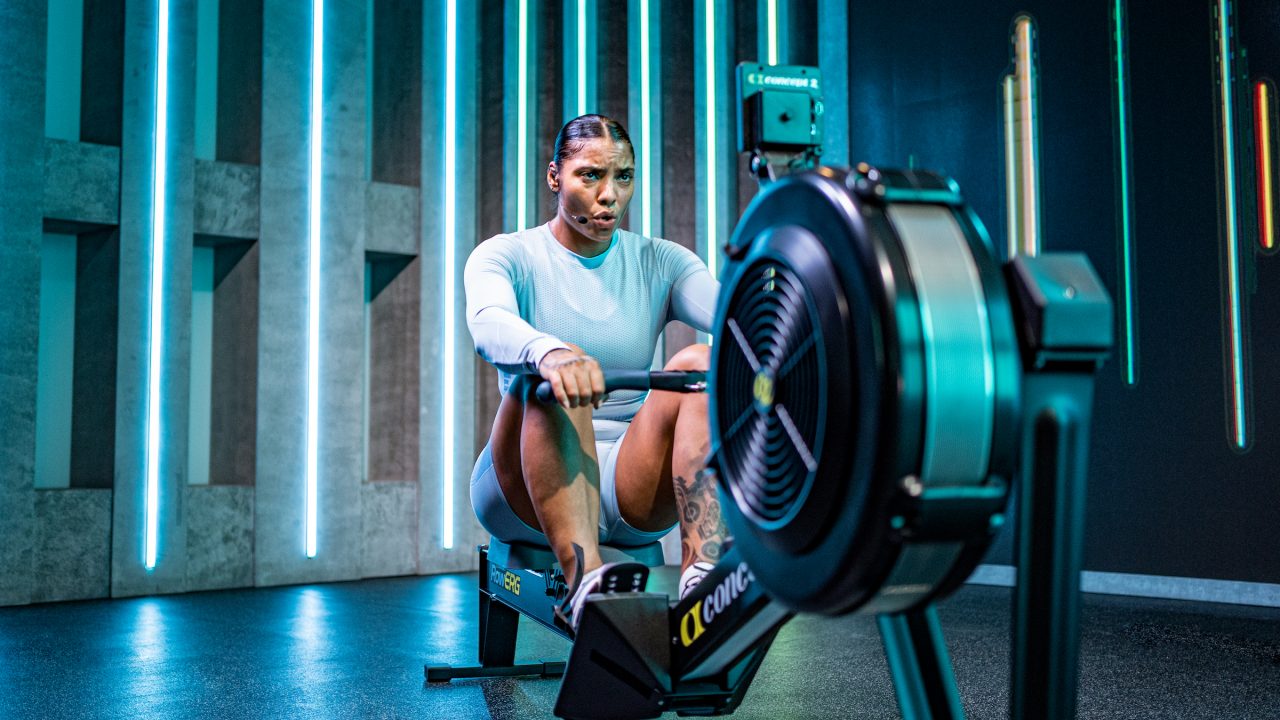 BEGINNER-FRIENDLY, EXPERT-READY
"Rowing is a great way to work your slow and fast twitch muscle fibres in the same workout," says Olympic weightlifter and Fiit Trainer Chloe Whylie, who relies on the rower for low impact active recovery sessions.
"It also drills the same mechanics used for explosive movements like snatches, cleans and even burpees."
But what if you're completely new to rowing? "Then you've come to the right place," Whylie continues.
"Rowing might not be your forté, but we learn more by addressing our weaknesses and overcoming adversity. By sticking with Row Academy, you'll learn how to enjoy, rather than just endure, any time spent on the rower."
And the more time you spend in the hot seat, the more you'll build resilience, mental grit and a boat-load of work capacity. "Trust the process and enjoy the journey," adds Whylie.
Time to grip it and rip it!
*A study from the English Institute of Sport found rowing can work 86% of all your body's muscles. That's 516 muscles per stroke!
MAKE A SPLASH 
Row workouts drop on 10th October. Who's ready to make a splash? 

Share article