You asked. We listened.
Due to overwhelming demand Fiit Bike at-home and in-gym workouts are ready to ride!
Driven by metrics and curated by our expert team of Fiit trainers, this is indoor cycling with a twist. Classes are split into performance-focused Bike-only sessions and functional fitness-focused Bike + Mat workouts.
This isn't just exercise. This is moving with purpose.
Allow us to elaborate.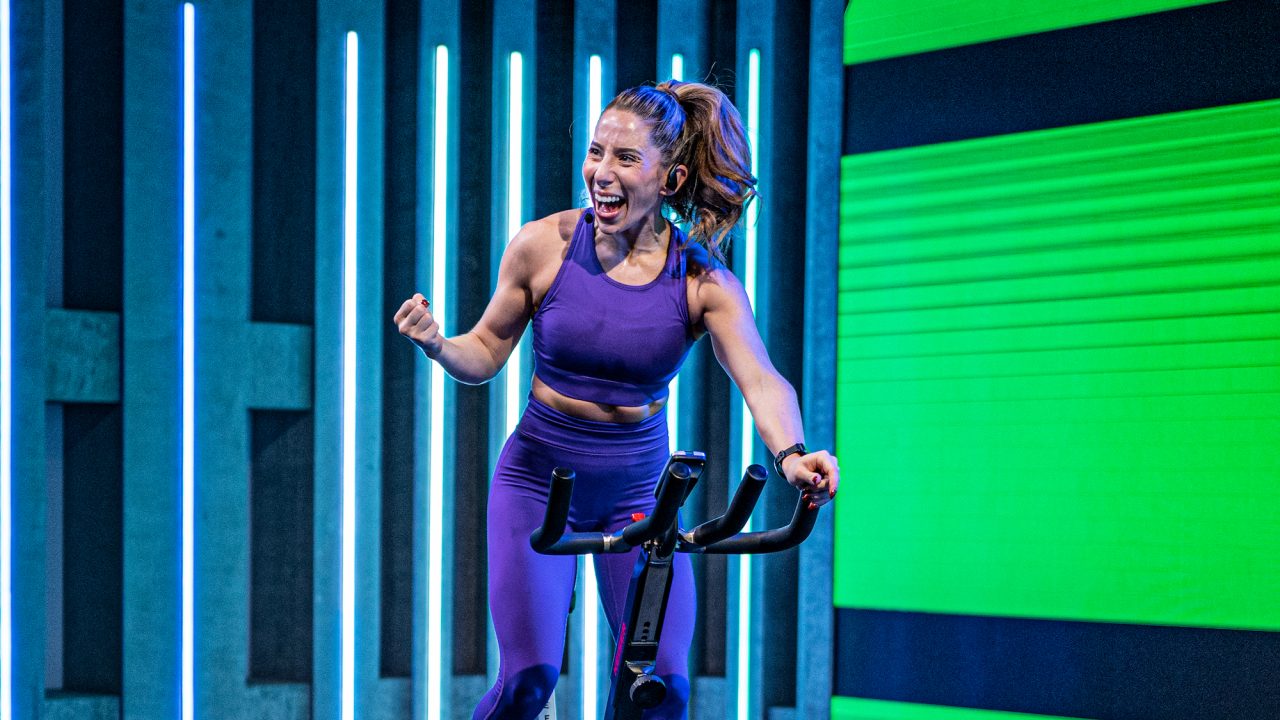 RIDING HIGH
Bike-Only classes are the Yellow Jersey of interactive, performance-based indoor cycling.
Designed to replicate a real-life ride, these 25 and 45min workouts use revolutions per minute (RPM) and resistance to create not only a challenging workout, but a measurable performance every time you get in the saddle.
Let us be clear: this is not spin. Instead of hair flicking and "riding to the beat", we've created bespoke mixes that complement the prescribed RPM on every sprint, climb and recovery, helping push your best to the next level.
You can follow these classes on any indoor bike – at home, in the gym, even on holiday.
For fully interactive Bike-Only classes, however, you'll need a Keiser M3i Indoor Bike – and for good reason. The American sports manufacturer has pioneered game-changing exercise equipment for over four decades. Today, more than 80% of the world's top pro sports teams use their machines. Now's your chance to race them on the leaderboard.
When used along with your Fiit tracker you'll be able to track RPM, calories burned and distance covered – adding up to your total Fiit Points and hard-earned place on the leaderboard.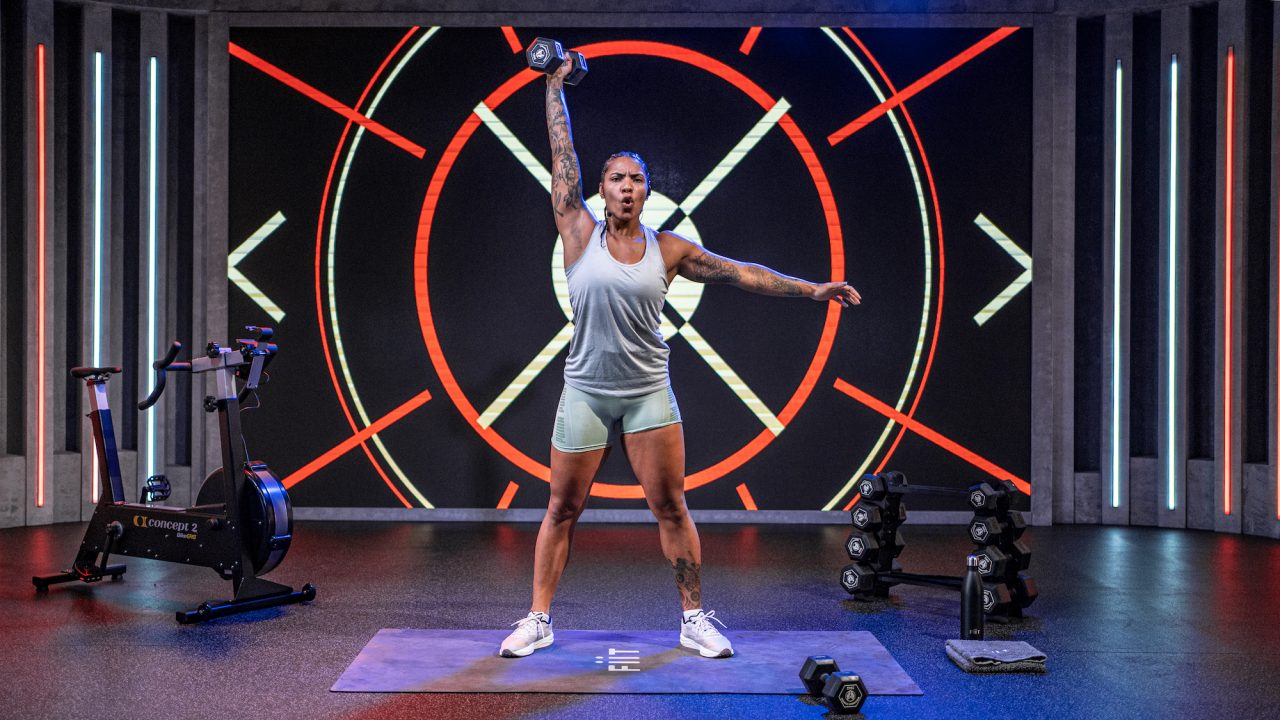 BIKE AND MAT – NO LYCRA REQUIRED
If Bike-only classes are the Yellow Jersey of indoor cycling, Bike + Mat classes are the HYROX champ of cardio workouts.
These are 25 and 40 min indoor cycling classes with added spice! Each class will mix up bouts of low-impact training (LIT) or all-out sprints in the saddle with short intervals of bodyweight moves or dumbbell lifts performed on the mat.
You'll be turning your legs over, then hopping off the bike to power through a set of burpees or grabbing a dumbbell and throwing it over your head.
For the fully interactive mixed-modal workout experience you'll need a BikeErg from Concept2, the same masterminds behind the Concept2 RowErg machine you'll have seen in our Row studio.
Using the BikeErg and Fiit tracker, you'll be able to track RPM, calories, distance *plus* reps completed. After the Air Bike, Tread and Row, it's the final piece of the puzzle to make you a fully functional fitness athlete.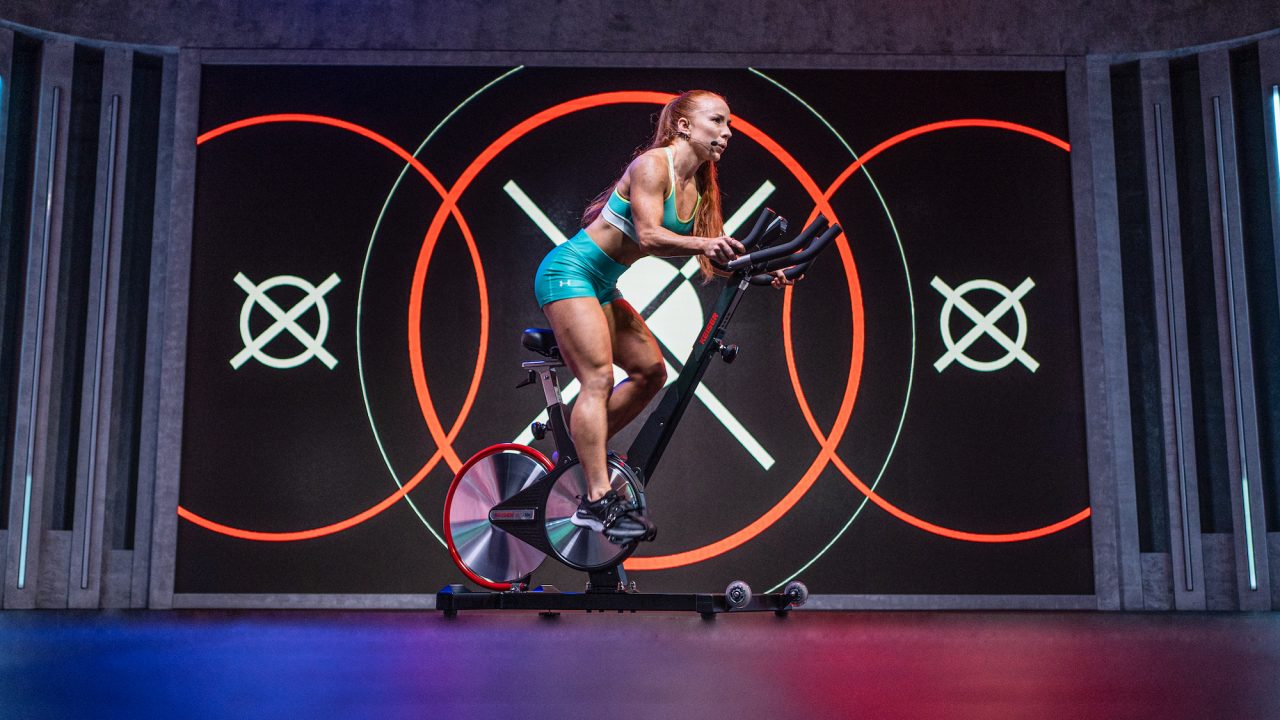 SPEED / METCON / ENDURE
All Bike-only and Bike + Mat classes will follow our signature Speed, Metcon or Endure formats.
Metcon classes will challenge your anaerobic energy system. With short rest and frequent sprints these will boost your work capacity and resistance to fatigue.
Endure sessions will get you working continuously at a lower intensity, enhancing your aerobic energy system. Think "slow and low", never exceeding 80% of your max effort.
Speed workouts will push your ATP-PA energy system to its limits. Long rest periods will allow for short blasts of all-out power, cranking up your peak potential.
"Combining these three workout types with guaranteed accountability and precise data tracking in the Bike studio will inspire you to not only compete with others on the leaderboard – should you choose to – but help you power past your previous best," says Fiit Trainer Alice Ferreira, our resident spin doctor.
Alice will be joined in the Bike studio by Gede, Gus, Whylie and the energiser bunny himself, Waz.
"I'm buzzing for these classes," says Waz, when we wrapped the last shoot before launch. "They're low impact, low risk, they torch calories, and indoor bikes are everywhere so you've got no excuse. I can't wait for you to join me in the saddle!"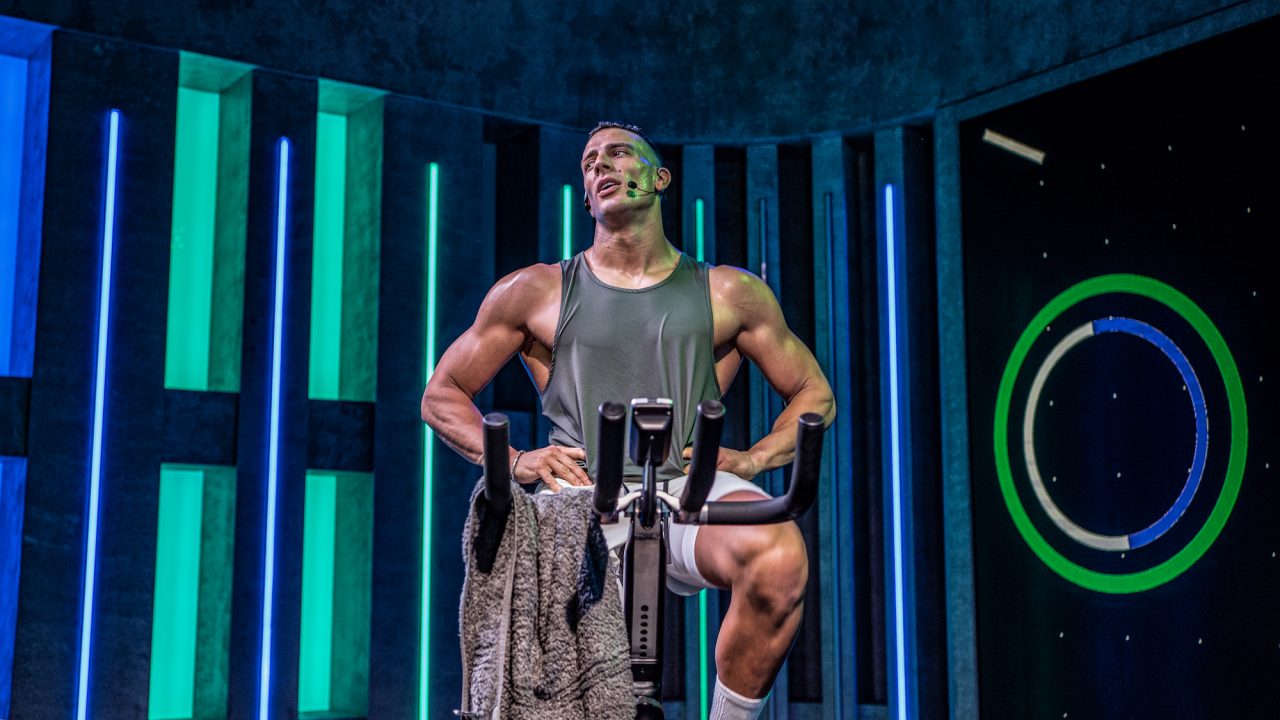 FIIT BIKE 101
Now we know you might have some questions, so we'll try to head off a few now.
Do I need to buy a new bike?
No, you don't need to purchase a brand spanking new bike to make the most of these new classes. The Bike-only classes are compatible with any static bike you can lay your hands on. You could even hook up your trusty fixie on a turbo trainer and get cycling. Likewise, you can use a standard indoor bike for the Bike + Mat classes. But for the full connected experience, to track stats like RPM via the app, you'll need a Keiser M3i Indoor Bike or Concept2 BikeErg. For now, at least.
What's a BikeErg? Where can I find one?
BikeErg stands for "ergometer" ("erg" for short). This is a device that measures work. Concept2 indoor rowers, SkiErg and the BikeErg are all ergometers and this is a feature that sets them apart from many other exercise machines on the market. They aren't as ubiquitous as indoor spin-esque bikes, but you should be able to track them down at your local functional fitness-focused gym or CrossFit box. Watch this space for ways to purchase them via the Fiit Shop.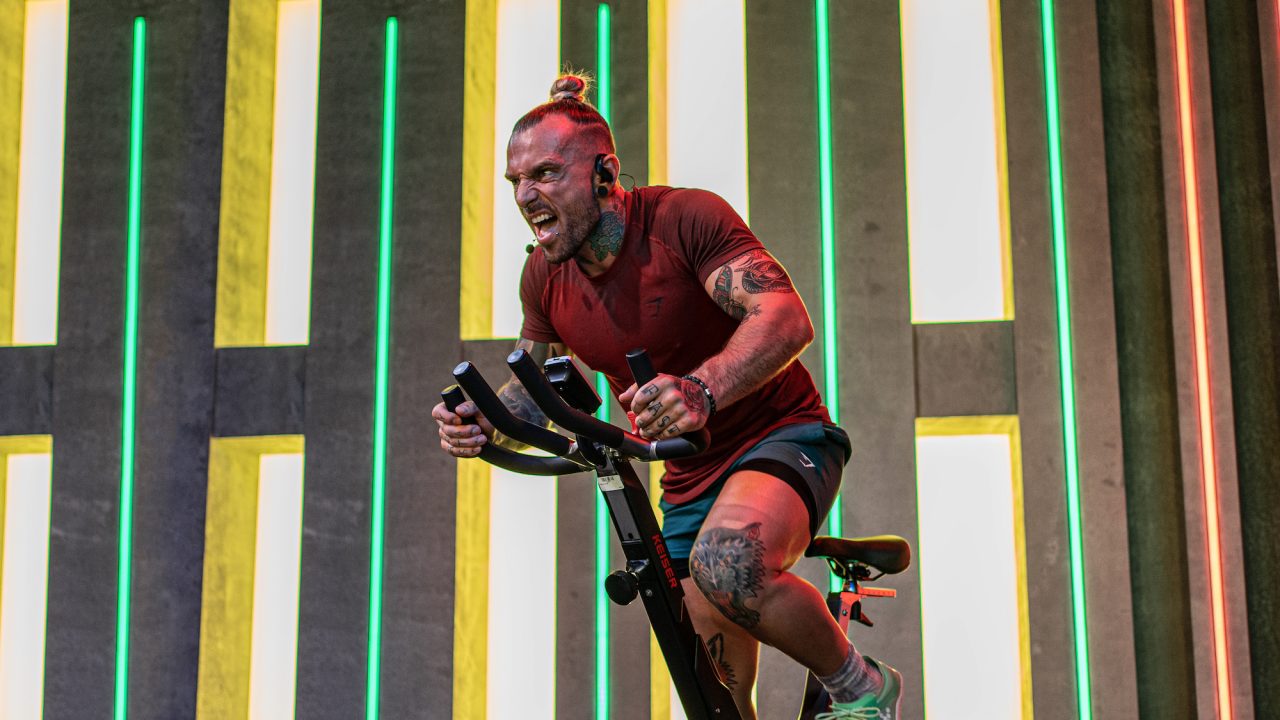 What stats will Bike classes track?
Fully interactive Bike-only workouts are compatible with the Keiser M3i Indoor Bike. Interactive Bike + Mat classes are compatible with the Concept2 BikeErg. By connecting the Fiit app via Bluetooth to either bike members will be able to track live data and monitor their performance on screen. Trackable stats include RPM, calories and distance, with the addition of trackable reps for workouts on the BikeErg. Fiit members using alternative indoor bikes will still have access to the on-demand workouts via the app with rep tracking, just not the other metrics.
First the Air Bike, Tread and Row. Now Bike… what's next?
Someone's been paying attention. Yes, we've leaned into connected kit this year – and for good reason. Exercise habits have evolved. The adoption of hybrid fitness routines has accelerated, growing by 40% between 2020 and 2022 and we don't want you – or us – to be left behind. We still have a shedload of mat-based classes dropping every week and mat-based training plans coming your way. But now, with the addition of all these modalities, anyone with a Fiit membership will have access to a comprehensive line-up of affordable interactive workouts ready-made for the home or gym. That's hybrid fitness that works around you.
Discover our full line-up of connected workouts here.
Share article