Injuries are an all-too common byproduct of exercise. The more you push yourself to get fitter, the more likely you are to break – whether playing sport, running, cycling, weight training or even simply flowing through a vinyasa. 
That doesn't, however, mean you can't take a few proactive steps to minimise your risk and prevent injury long-term. 
According to Gray Cook, one of the world's most sought-after injury-prevention specialists, the most likely cause of injury is neither weakness nor tightness, but imbalance. "Strength should never exceed stability," he's quoted as saying in The 4-Hour Body by self-help guru Tim Ferriss. 
Thus, in order to stay injury free, you should first identify any weaknesses in your armoury, then work at correcting those imbalances so you can turn a stable body into a strong one. Here, Director of Fitness Gede Foster outlines her five golden rules to stay injury free and how Fiit will help turn this advice into simple action.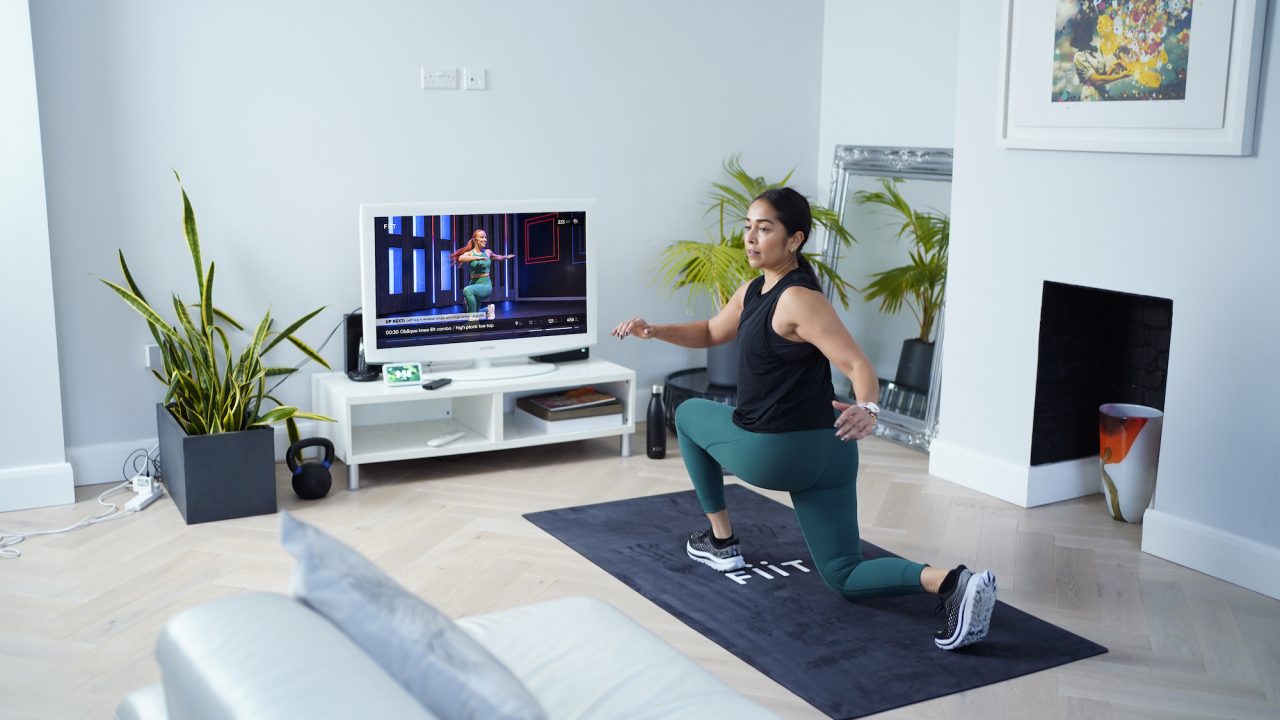 #1 Train in all three planes of motion
Exercise in three dimensions. Or, more specifically, three planes of motion. "Injuries most often occur when there is an imbalance between opposing muscles or when certain muscles and joints are overused," says Gede. The solution is to get used to moving your body through all three planes of motion:
– The sagittal plane (up and down or forward and back)
– The frontal plane (side to side) 
– The transverse plane (rotational) 
The majority of our day-to-day movements occur through the sagittal plane (such as walking, running, cycling, rowing, lunges, deadlifts, squats, sit-ups). The frontal plane is more commonly overlooked, but incorporating lateral movements like cossack squats, curtsey lunges and speed skaters helps target underutilised muscles and joints. 
Lastly, moving your body through the transverse plane with rotational exercises like wood chops, plank pull-throughs and kick throughs will help maintain a healthy and mobile spine. 
Fiit tip: Type "Functional Strength" in the app's search bar for classes that target all three planes of motion. Functional Strength #2, for example, includes cleans (sagittal), cossacks (frontal) and lunges with rotation (transverse) to tick every box.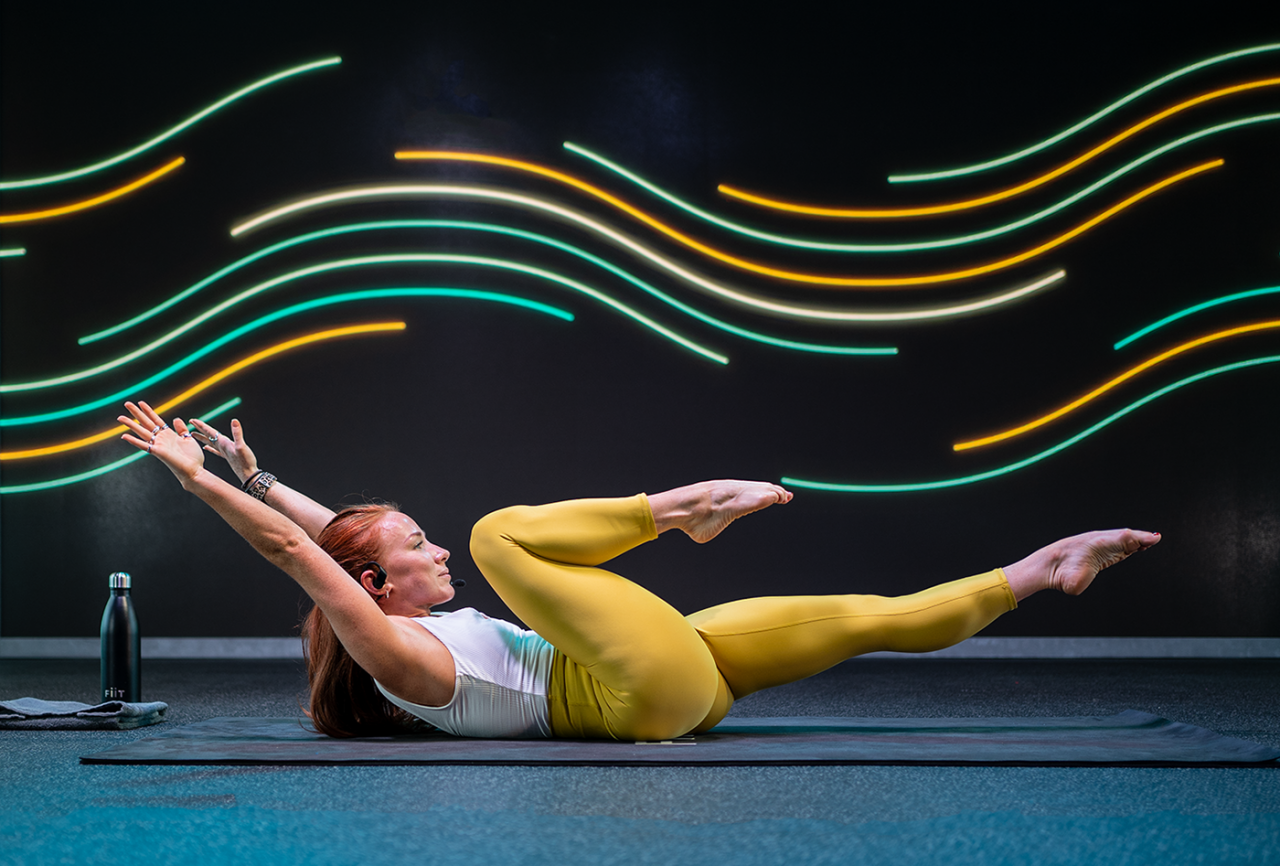 #2 Build functional foundations 
Functional strength doesn't start and finish with the planes of motion you put the body through. Generating and resisting motion is equally important for injury prevention – and for this the core muscles play a leading role. 
"'Anti' core movements train the muscles around your spine and hips to stabilise your torso," explains Gede. "These unsung heroes are vital for dynamic actions, like running, jumping and compound lifts, allowing you to transfer power from your lower to upper body safely and efficiently." 
An example of anti-lateral flexion is the side plank. An anti-rotational example is plank shoulder taps and dead bugs. Anti-extension exercises include leg raises and the basic plank. Conversely, butterfly sit-ups are a classic example of generating motion via flexion of the spine that you will see in a lot of our classes. 
Fiit tip: Get in the habit of adding a 10 min core finisher to your regular workouts, being sure to include plenty of anti-motion abs exercises. Type "Core" in the app's search bar.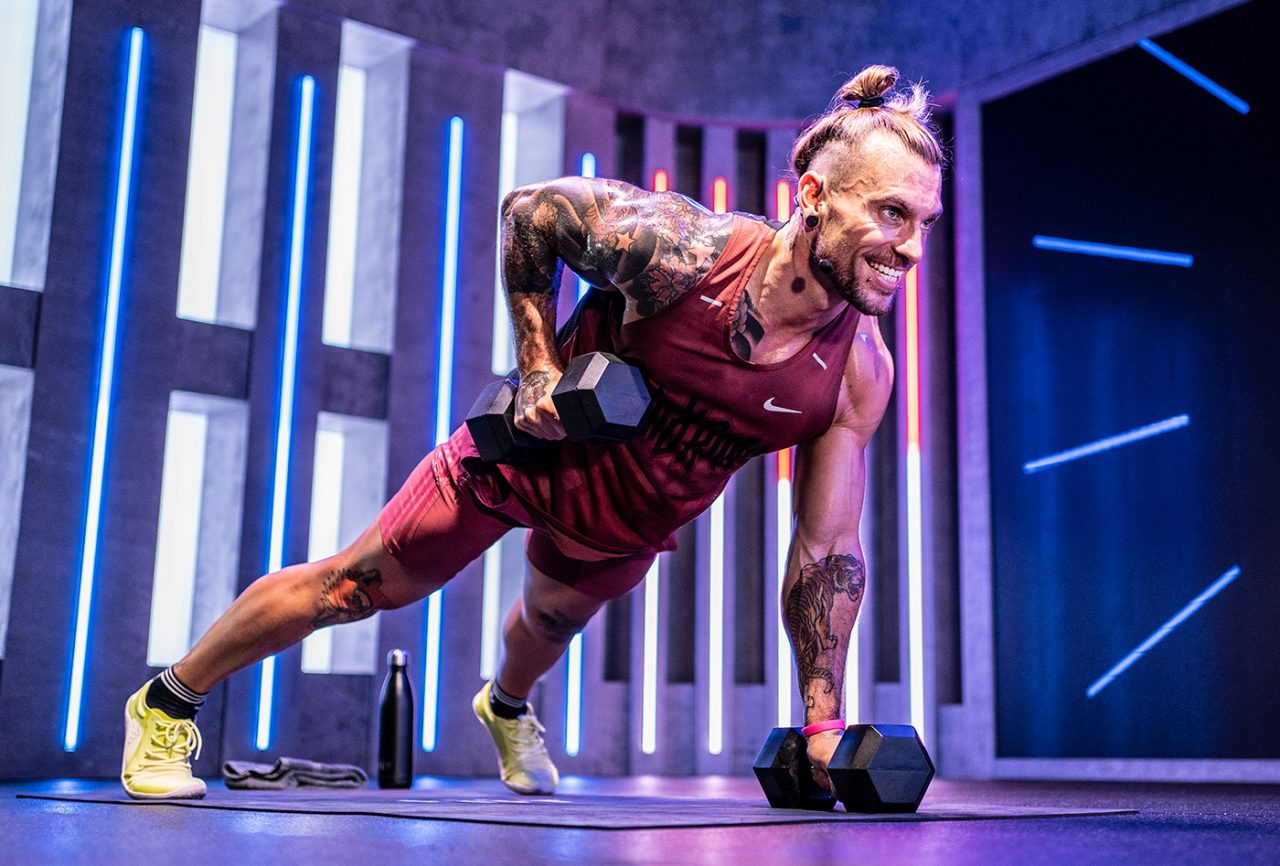 #3 Mobilise before you terrorise 
Beyond strength, stamina, speed and power, mobility and flexibility are the cornerstones of an athletic injury-free physique. "We are designed to move, but sadly our daily routines are becoming increasingly cramped by sedentary lifestyles that have us glued to our desks or smartphones," laments Gede. 
This inevitably leads to stiffness and tight muscles, creating imbalances and poor posture. "As the late, great Canadian strength coach Charles Poliquin said, 'Strength is gained in the range it's trained'," notes Gede. Or put another way by the living legend Luke Baden, "Remember to mobilise before you terrorise". 
Rather than always trying to add a few kgs to the bar or weight rack, think about improving your range of motion so you can execute an exercise with flawless form. 
Fiit tip: At the end of a particularly stressful day or after a long drive, kick off your training session with a 10 min mobility flow or full body stretch to iron out any kinks before you crank up the intensity. Search for "Morning Mobility" in the app.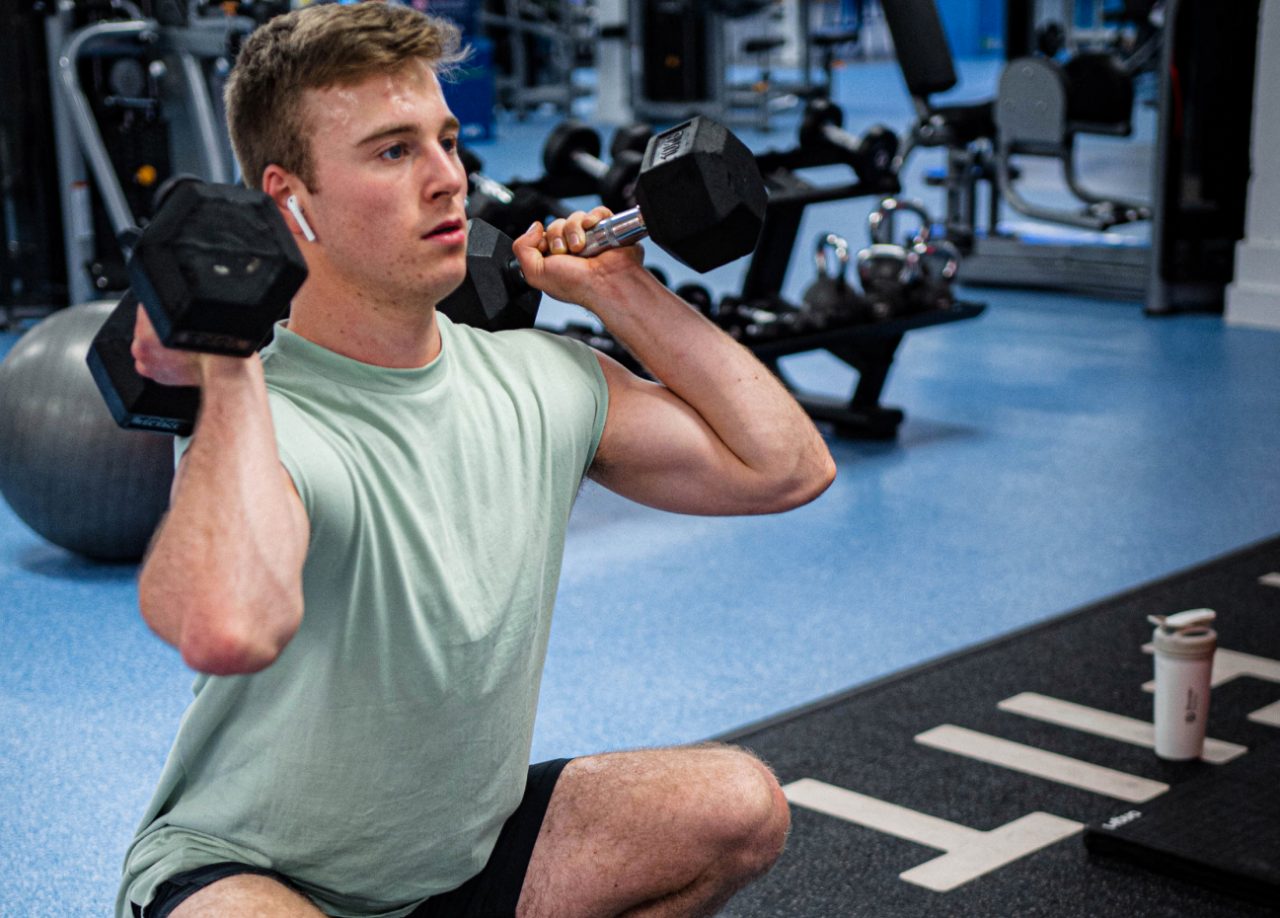 #4 Practice makes perfect
Whether tackling your first workout or 1,000th, it's always worth brushing up on your exercise technique and refining the movement pattern before adding load. 
"In every class, if there's ever a move you're unfamiliar with, perform the first few reps without any weight, then only add it in once you feel comfortable with the technique," says Gede. And remember, you can always pause your class via the app or on the TV to get a few practice reps in before you reach for the dumbbells. 
Fiit tip: Learn the most common moves our workouts are built around – from the goblet squat and overhead press to kettlebell swing and Romanian deadlift – via Fiit Tutorials. Scroll down to the "Tutorials" tab at the foot of the home page on the app.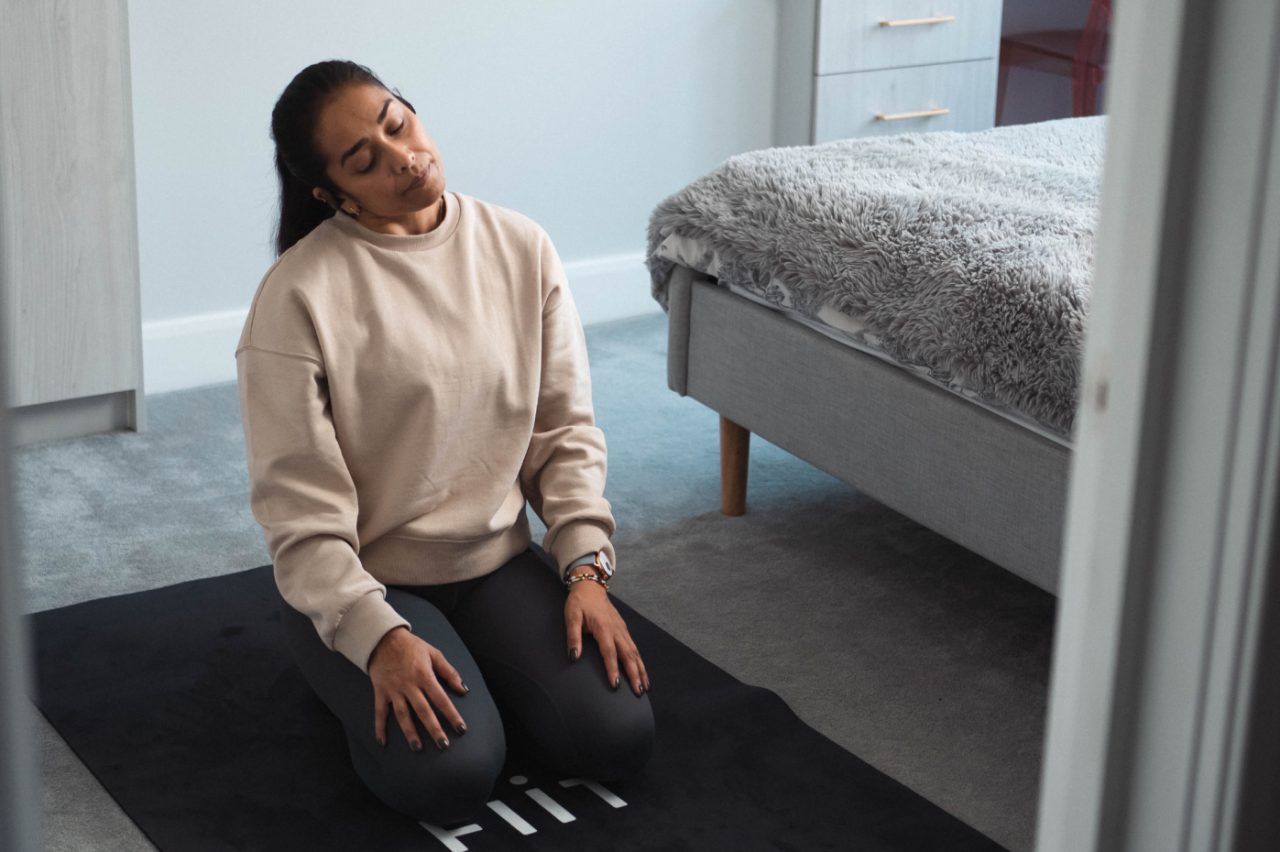 #5 Listen to your body
Trust us, your body will let you know when it feels overtrained, underprepared or on the verge of breakdown. But the onus will be on you to not ignore the telltale signs. 
"Watch out for lower back twinges, an elevated resting heart rate when you wake up (a classic sign that illness is brewing) or a prolonged general fatigue that you just can't shake," says Gede. 
Fiit tip: If you spot any of these red flags you probably need a day off to recharge. When you get back into the swing of exercise, try a breathwork or yoga class to reset and re-centre yourself both physically and mentally. Search "Breathwork Fundamentals" in the app. 
–
For more injury prevention tips, check out this blog on how to bulletproof your body. 
New to Fiit? Get started today with a 14-day free trial. 
Share article