In case you hadn't noticed, we're big fans of Pilates. Practised effectively, it can help improve mobility, core strength, promotes recovery, aid with greater breathing control, improve breathing efficiency and, crucially, even make you impervious to injury.
Previously we covered why it's so effective at preventing common running injuries. Now we want to show you how. Below Gede Foster, Fiit's Director of Fitness & Performance, picked out the six Pilates moves she swears by. 
"The key with these exercises is to create motion as well as resist motion," she says. "By adding these moves into your weekly routine you'll really bulletproof your body so you can do what you do best out on the road."
Familiarise yourself with the moves below, then put them into practise by searching for the Pilates for Runners Series in the app. Ready? Let's roll. 
Related: Follow these golden rules to stay injury free
6 OF THE BEST – PILATES FOR RUNNERS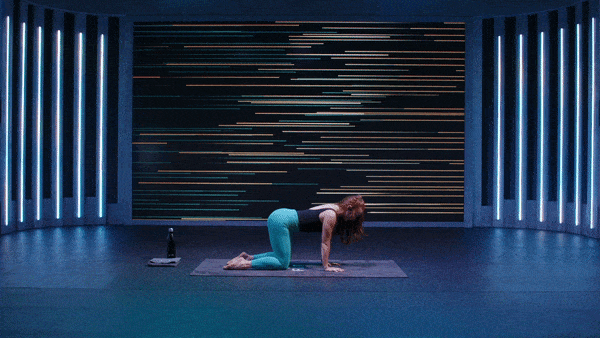 1 Four-point spine ripple
Time 30-60 sec
Kneel on all fours with knees under hips and hands under shoulders. Inhale as you feel length in your entire spine. Exhale as you scoop your abdominals up to the ceiling. Push the floor away and round your back. Next sink your tummy down and arch your back, open up your collar bones. Exhale to scoop up and repeat for 20-30 seconds.  
Gede says: "Typically we only focus on rotational mobility, but if you're serious about mobilising your spine, first you have to work on flexion and extension. The standard cat-cow move tends to only move the most flexible part of your spine. Instead, focus on rippling movement through the full length of your spine to identify and loosen any locked vertebrae."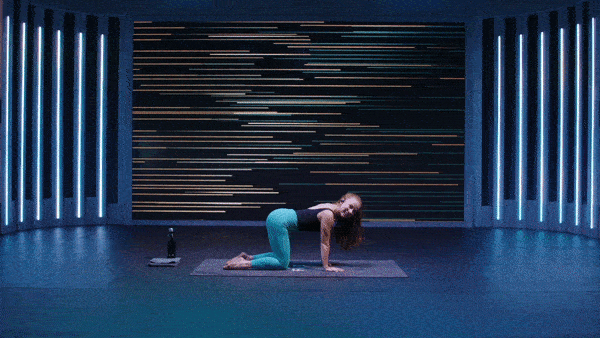 2 Groin stretch with thoracic rotation 
Time 30-60 sec each side
From the four point kneeling position, take one leg out to the side with a straight leg. Next, gently rock back and forward to work into the groin of your straight leg. Spend 20-30 seconds on one side, then add thoracic rotation. Bring the arm on the same side as the straight leg all the way up towards the ceiling as you inhale, then sit back to your heel as you feed the arm through the gap under your other arm. Repeat for another 20-30 seconds before switching sides.
Gede says: "The adductor muscles, along with your tensor fascia lata (TFL), work to stabilise the knee every time your foot strikes the ground. If you regularly run off-road it can get especially tight. Combined with thoracic rotation, this will help to further mobilise your mid back."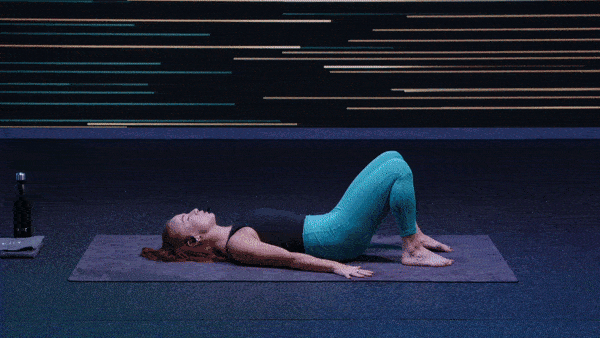 3 Dead bug toe taps
Time 30-60 sec
Lying on your back, press your lower back into the floor. Bring one leg up so it is bent at a right angle. Then bring the other leg up to meet it. Squeeze your inside thighs together. Inhale and drop one foot towards the floor, then as you exhale, scoop your abdominals in and up to bring it back up. Repeat on the other side.
Gede says: "With this move you're trying to work from the abdominals and relax the thighs, using your core stability to resist motion. If you feel ready to level up, bring the arms into play too."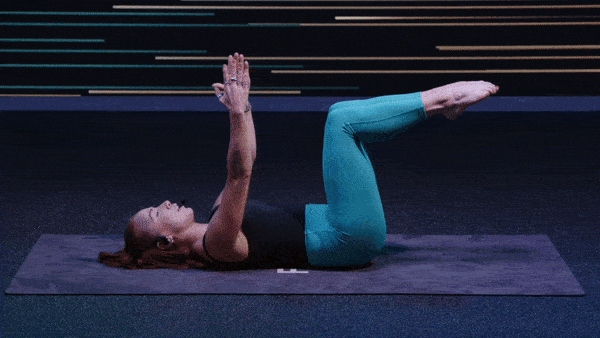 4 Pilates 100s
Time 30-60 sec
From lying in the tabletop position on your back, inhale to lengthen your spine. Exhale to peel your head, shoulders and upper back off the floor and press your hands down as if they are pressing down through water. Sink your belly button down towards the floor and start to pulse your arms. Inhale for five beats and exhale for five beats.
Gede says: "These are so great for endurance of the core muscles and learning effective breath control that can translate into more efficient use of oxygen in endurance sports. If you're looking to level up, you can extend your legs away. The closer they are to you, the easier to control and protect your lower back. The further away, the more challenging it will feel."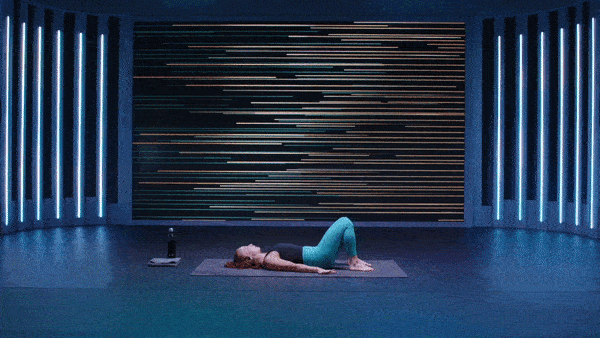 5 Glute bridge marches
Time 30-60 sec
Lie on your back with knees bent and feet on the floor. Keep a fist distance between your knees. Inhale to imprint your lower back into the floor. Exhale and peel your hips up until your shoulders, hips and knees are aligned. Draw your pubic bone closer towards your naval and press your heels into the floor to further engage your glutes and hamstrings. Holding this position, raise your right leg up to tabletop. Pause then reverse and repeat on the other side, as if marching. 
Gede says: "The bridge works the activation of your gluteus max which powers your forward motion. The marches challenge the gluteus med to stabilise your pelvis with every foot strike on the road. Your body is always playing a game of opposites. The abdominals and glutes work together in any motion that creates hip extension so in this bridge position keep the core active and strong to prevent any flaring of the ribs. Nail this on the mat and you won't have to think about it out on the road."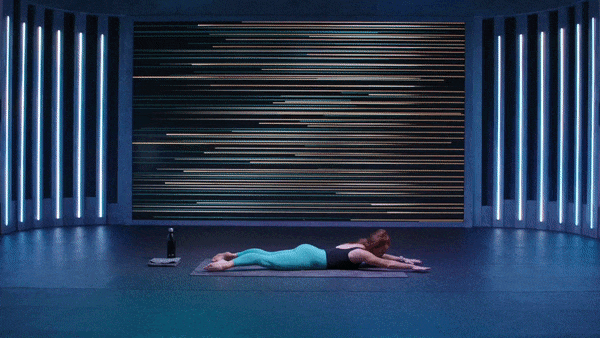 6 Breaststroke 
Time 30-60 sec
Lie on your front with feet shoulder width apart. Engage your glutes and draw your naval in to activate your core. Imagine you have an ice cube under your belly button. Reach your hands overhead and float your arms and legs up. Circle your arms around slowly, as if you're swimming through water. As you arch your body up, bend your arms in, lower and dive your arms forward again. Repeat as if performing breaststroke with your upper body, while keeping your chin tucked in so your spine stays neutral. 
Gede says: "When you strengthen the lower back, the rest of your body can move with so much more ease – not just when running but performing any exercise."  
_
If you're a serious runner and want to swerve injuries this season, check out our Runner's Collection and Runner's Support four-week plan to put your best foot forward. 
For more injury prevention tips, read our five golden rules to stay injury free.
New to Fiit? Get started today with our free group classes. 

Share article