Runners. Plodders. Sprinters. Joggers. It's marathon training season and that means one thing: it's time to step up your training if you want to make it to the finish line (or start line) injury-free.
Thankfully whether you're tackling your first marathon or looking to take on your first 5km, we've got just the accessory plan for you. One that will support your road running with focused strength sessions, pre-run activations, post-run recovery classes and active recovery workouts designed for runners of all levels, all abilities and all aspirations.
You can access the four-week 'Runner's Support' plan via the Fiit app under 'Plans' and 'General'. There you'll find six classes per week (mostly 10-minute movers to use before or after your runs) led by Sean, Judine, Gede, Courtney, Luke, Adrienne and none other than professional sprinter GB Lina Nielsen. Or simply head to our 'For Runners' collection where you'll find all our support classes in one place to level up your running performance.
Related: There's Elite. And Then There's Lina Nielsen.
While you mull over starting the plan, we've distilled the key takeaways that anyone can – and should – use to bulletproof your body and tackle your first 26.2-mile race in style.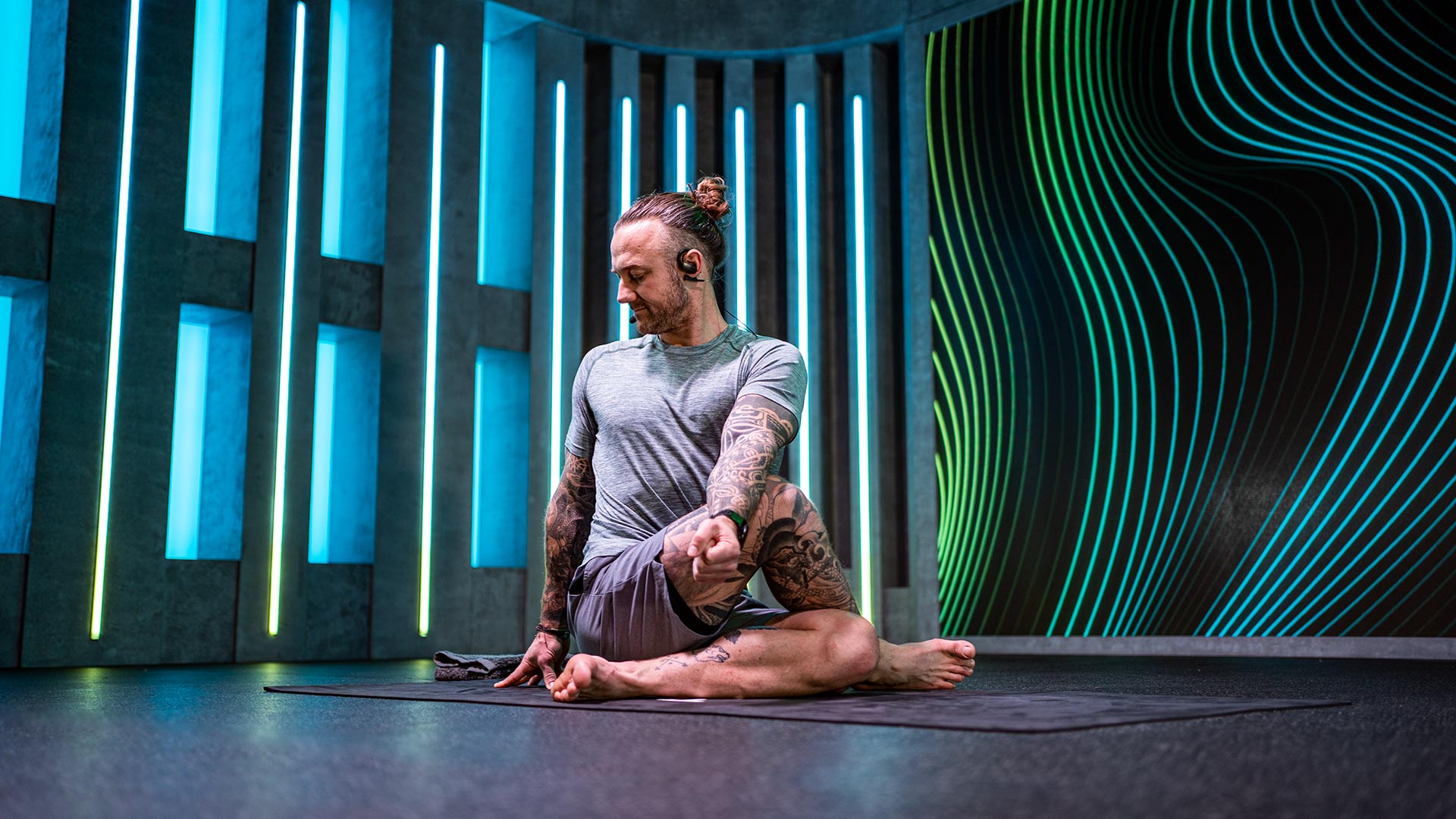 SWITCH YOUR MUSCLES 'ON'.
You shouldn't even think about running until you've warmed up, says Adrienne. "Okay, I'll admit it, I never used to warm up either… but after a decade of road running I now know how important it is to prime your muscles."
It doesn't have to take long. 10 minutes is enough. Just think: dynamic, not static. The goal is to activate the key muscles required for running with moves like A-skips, high knees, reverse lunges with twists, glute bridges – and even exercises to wake up your abs like bicycles and crunches.
Spend 30 seconds on each exercise, moving gently at first and building up the pace gradually. "Often people are reluctant to spend time warming up because they don't want to fatigue their legs before a run, but in fact the opposite is true," adds Adrienne.
"When the correct muscles are activated, you'll run with better form, posture and efficiency. Most importantly, stretching pre-and-post-run is essential for optimising recovery and preventing injuries."
GET UNILATERALLY STRONG.
Dumbbells. Kettlebells. Even using just your bodyweight. Strength training is the runner's secret weapon to build up endurance for longer distances. And it's criminally underused. – to build up endurance for the longer distances.
Complementing your regular runs with just 10 minutes of resistance exercise once or twice a week will make you more efficient, more durable and more capable of kicking on when the finish line is in sight.
When it comes to exercise selection, think about unilateral moves (working one side of your body at a time) to replicate the unilateral nature of running. So lunges over squats. Single-leg glute bridges over deadlifts. Side planks over regular planks.
And don't forget to train your upper body as well as your lower. As a runner, your arms will pump you forward. The stronger the arms, the faster you'll go and the longer you'll last.
Related: Follow These Golden Rules To Stay Injury Free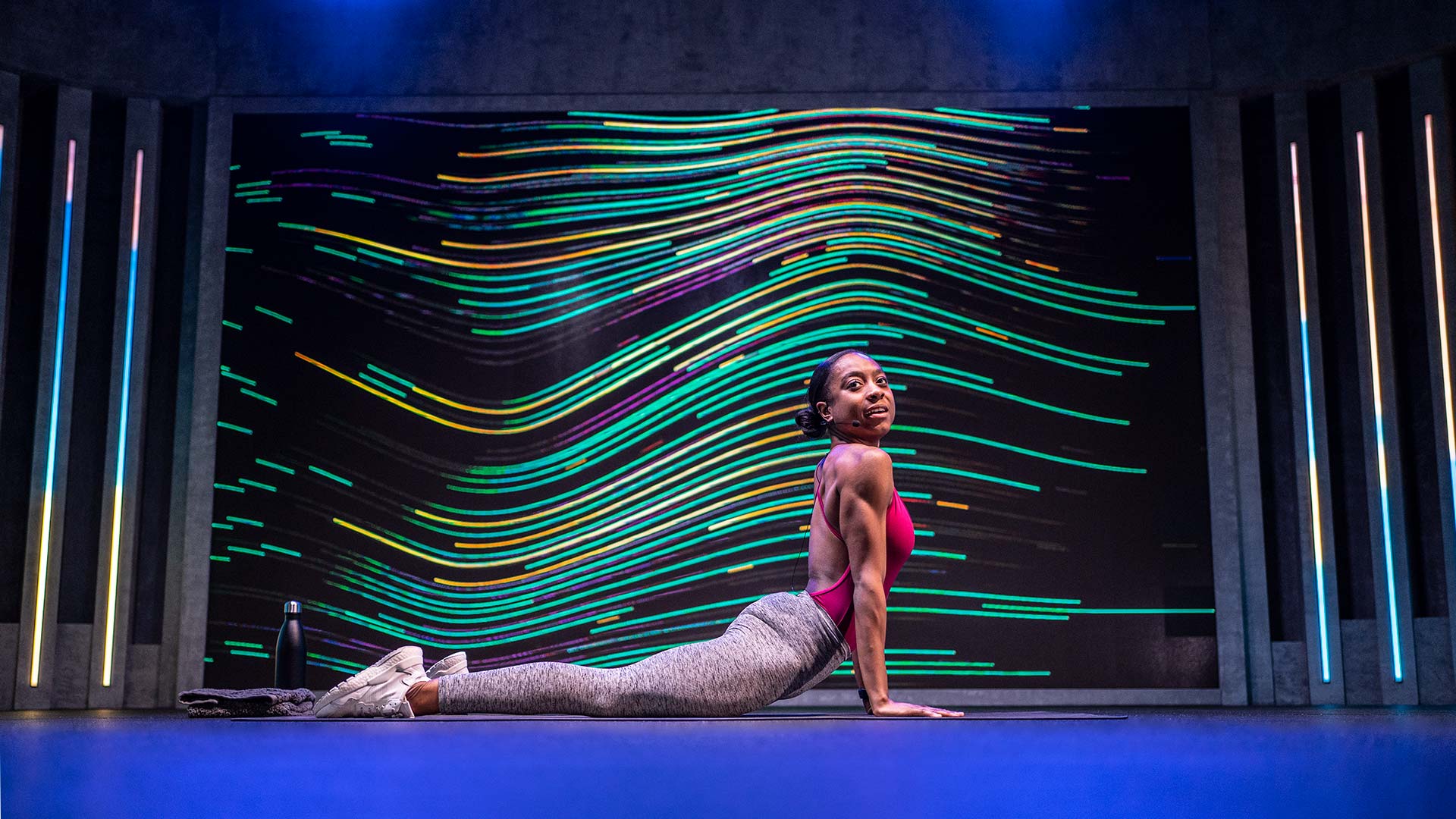 PREHAB WITH YOGA.
Marathons and mountain poses are more mutually beneficial than you might imagine. "One of the great things about yoga is that it can be really specific for running," says Lina. "It's more than stretching. It's pre-hab, it's rehab."
Lina says regularly practising yoga took her running to new heights. "Since I started learning and teaching yoga, I've seen a big difference in my foot strength," she continues.
"When we grip with our toes, we're hitting all the small muscles in our feet and ankles. When we transition from pose to pose, we're getting technical – increasing awareness and teaching ourselves how to move more effectively. This directly translates to running."
If nothing else, Lina suggests learning a 3-4 minute yoga flow sequence that you can use in the morning or before bed to mobilise your body and iron out any nags and niggles.
Related: How To Be A Better Runner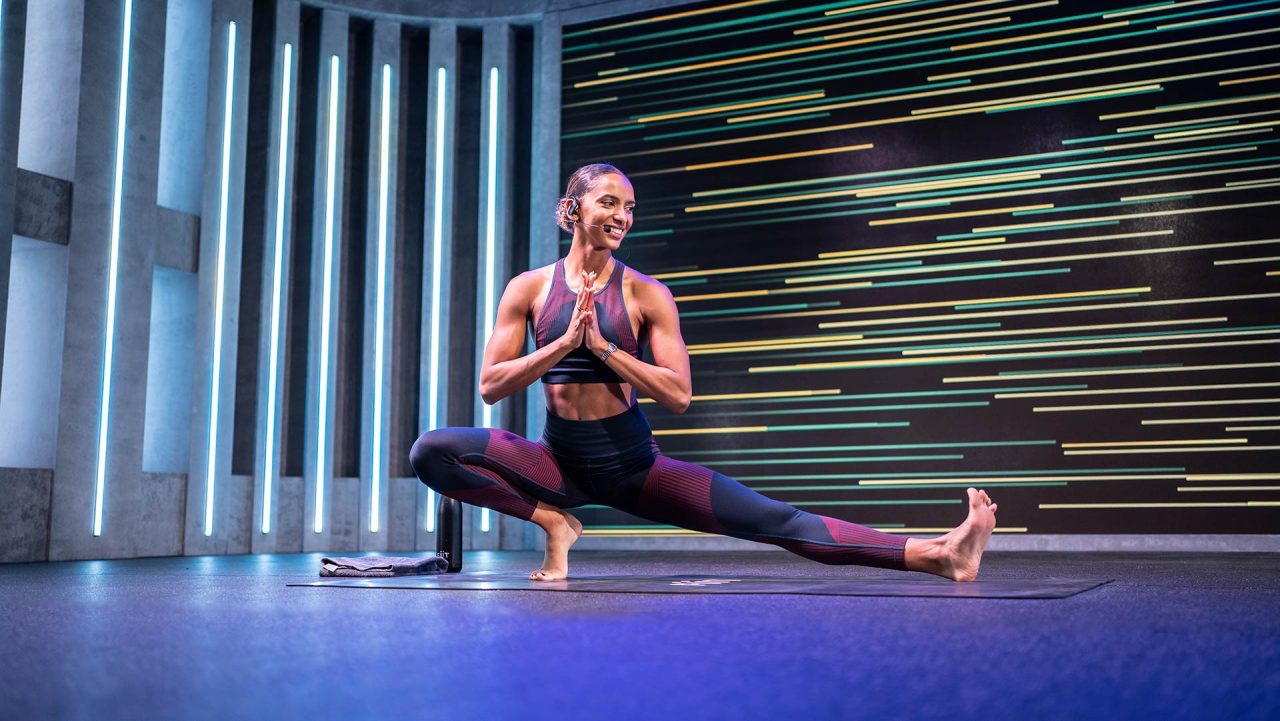 RUN HARD. RECOVER HARDER.
Your workout isn't done when you kick off your runners. In fact, you might not even make it to your next run if you don't take the time to stretch, flex and bring your pulse down gradually.
Prioritise your hips, hamstrings, glutes, quads, lower back and especially your calves which are commonly overlooked, yet take the bulk of the punishment.
Take your time with each stretch, spending 30-60 seconds on each muscle group. Think about the fibres you're targeting and try to sink deeper into each stretch with every gentle exhale. It'll help your mind unwind as well as your muscles.
–
Ready to put your best foot forward? Check out the Runner's Support training plan via the Fiit app.
Finding it too cold to get outside? Take a stride on our on-demand Tread workouts either at home or in the gym to support your tempo or speed workouts. 
New to Fiit? Get started today with a 14-day free trial.

Share article