Quick. Nutritious. And undeniably delicious.
Related: 6 of the Best: Energising Breakfast Recipes
Rustle up these post workout recipes in under 30 minutes and provide an even balance between recovery boosting carbohydrates and protein — with a welcome dose of healthy fats.
Take your pick from the menu below and tuck in post workout.  Ensure the energy you put into your training is returned in kind as you crack on with the rest of your day.
POST WORKOUT RECIPES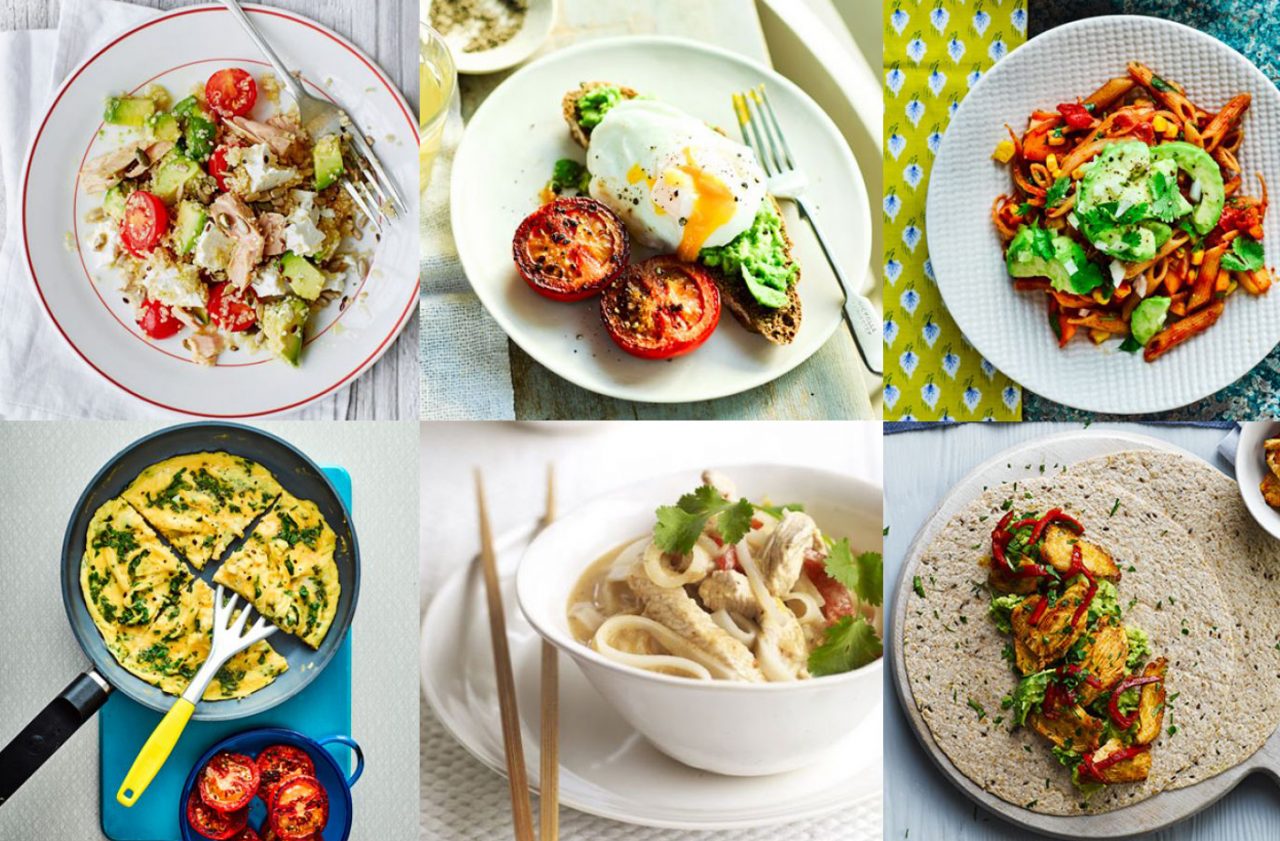 Herb omelette with fried tomatoes – cooking time 10 min.
Vegetarian. Fuss free. Flavour full. A speedy low-carb breakfast staple.
Spicy chicken and avocado wraps – 13 min.
A legendary lunch option that'll make you the envy of the office.
Turkey laksa – 15 min.
A thirst-quenching, immunity boosting broth.
Poached eggs with smashed avocado and tomatoes – 20 min.
Vegetarian. The ultimate guilt-free English breakfast.
Tuna, avocado and quinoa salad – 25 min.
No post workout menu would be complete without this high-protein super grain.
Mexican wholemeal penne with avocado – 30 min.
Vegan. A low-GI pasta dish to gently replenish energy after the toughest cardio class.
Share article