Think meat and dairy are your only options for a post workout protein fix? Think again.
These nutritious, vegan-friendly dishes are protein-packed and bound to hit the spot. They'll also help your muscles repair, rebuild and recover so you're ready for your next Fiit class.
In a rush? Check out our 6 of the best: Low sugar smoothies
HIGH PROTEIN VEGAN RECIPES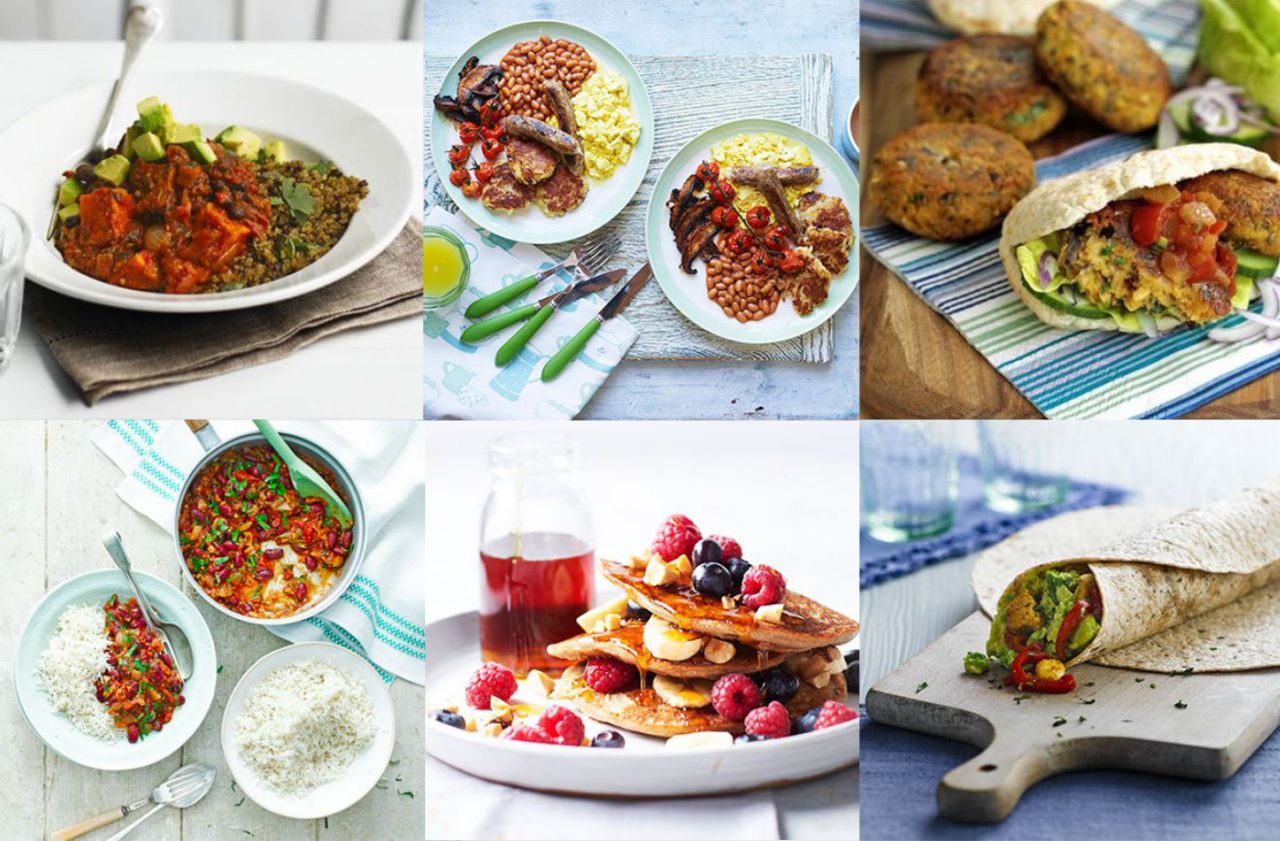 SWEET POTATO & BLACK BEAN CHILLI WITH ZESTY QUINOA 70 MINS
Quinoa packs a punch. A complete protein, it contains all nine essential amino acids your muscles need for recovery. Tuck into this hearty dish after your biggest efforts.
KIDNEY BEAN CURRY 35 MINS
Most beans, lentils and chickpeas are low in the amino acid methionine but high in lysine, while rice is low in lysine but high in methionine. Together, however, they add up to a perfect source of protein.
ULTIMATE VEGAN FRY-UP 45 MINS
Treat yourself to a guilt-free fry-up with this inventive full English recipe, complete with scrambled tofu and peanut butter hash browns.
HOMEMADE FALAFEL BURGERS 16 MINS
Just like hummus and pitta bread, this combo is a dream partnership of protein and delicious when demolished hot or cold.
SPICY AVOCADO & QUORN WRAPS 13 MINS
A worthy substitute for chicken or beef, Quorn is another complete protein powerhouse. Just be sure to pick Quorn fillets from the specifically vegan range as some still contain small amounts of egg white or milk ingredients.
TOFU PROTEIN PANCAKES 20 MINS
How many eggs does it take to make pancakes? Zero. The secret lies in the protein rich silken tofu and buckwheat flour. Gluten free? Tick. Dairy free? Tick. Vegan friendly. You bet!
Download Fiit to train with world-leading fitness experts, totally free.
Share article