Smoothies are a godsend when time is against you.
They take no time to make, even less time to drink and they're super easy to take on the go.
Related: 6 of the Best: Post Workout Recipes
However, they come with a small caveat: a liquid brekkie loaded with fruit and juice can add up to a hefty sugar spike first thing in the morning. Too much in one go could see your energy levels crashing back down to Earth with a bump.
A smoother way to start the day is with one of these low sugar recipes.
LOW SUGAR SMOOTHIE RECIPES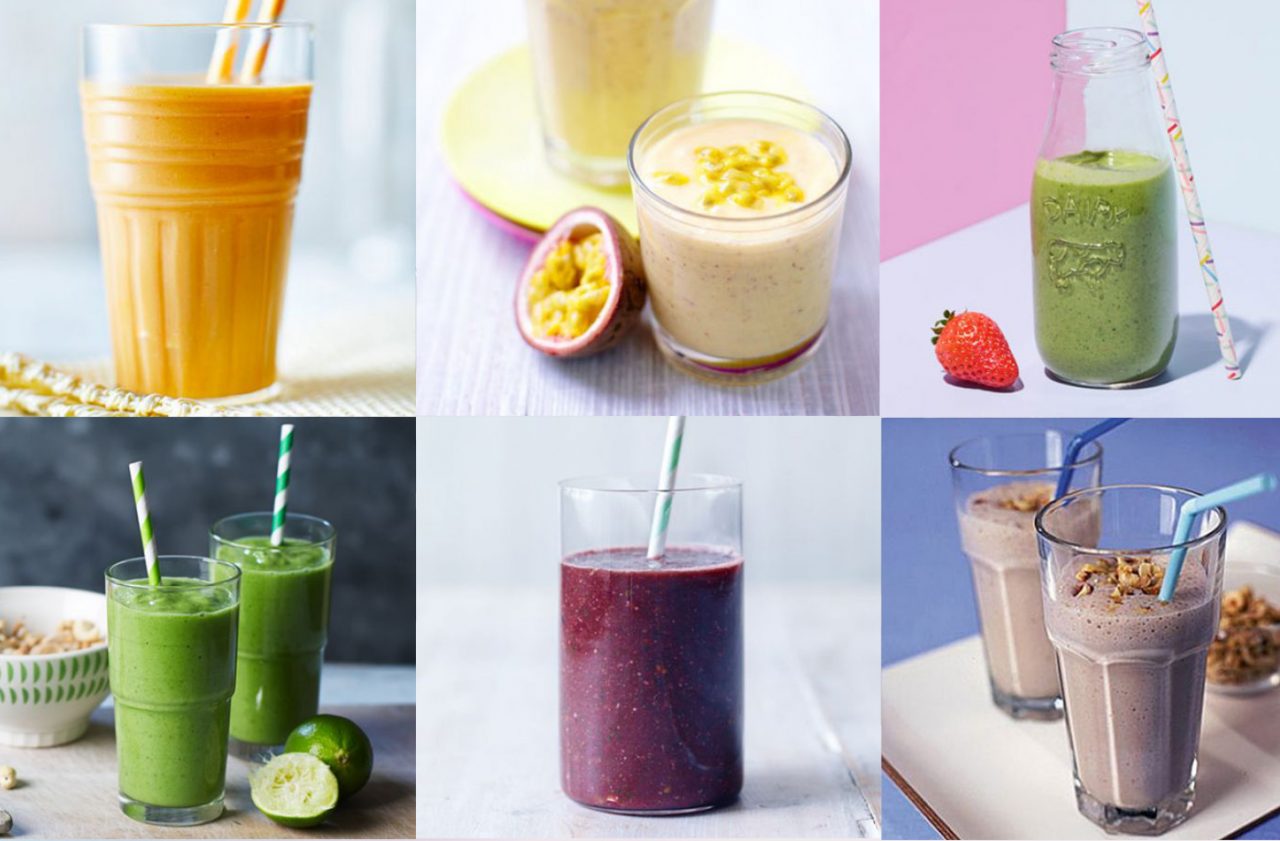 STRAWBERRY, SPINACH & AVOCADO SMOOTHIE
Strawberries have a super low glycemic index compared with other fresh fruit, plus boast a hearty dose of fibre and antioxidants.
CARROT, PINEAPPLE & GINGER SMOOTHIE
Spot on post workout. Carrots contain an abundance of antioxidants that help your body mop up free radicals after intense exercise, helping you recover quicker.
KALE, PINEAPPLE & CASHEW NUT SMOOTHIE
Kale is an anti-inflammatory superfood — enjoy regularly to reduce inflammation in your body and detox your digestive system.
BLACKBERRY, BEETROOT & NUTMEG SMOOTHIE
Concentrated beetroot juice is known to boost circulation, helping you recover quicker after exercise and enjoy the restorative benefit of increased oxygen around your body.
COCONUT, MANGO & FLAXSEED SMOOTHIE
Need to destress? Unwind in our Rebalance studio and relax with flax. It's rich in heart-protecting omega-3s and supports healthy digestion.
BANANA, HONEY & HAZELNUT SMOOTHIE
Ripe yellow bananas contain less resistant starch than under ripe green ones, so its sugar is absorbed faster. Help your body regulate the spike by sprinkling in a little cinnamon and save this smoothie for your next intensive 40 minute Fiit class.
Share article