It's safe to say fitness and alcohol rarely mix well – especially in the run up to Christmas. Tis the season that plays havoc with your weekly workout schedule, derailing your best intentions to keep fit in the no-man's land between Xmas and the New Year.
But (and keep this between us) that's OK. In fact, sometimes relieving the pressure with your favourite tipple can keep you on the straight and narrow when you need to be more disciplined. Such as in the last few days before a race or fitness event. 
To help you navigate the holidays, our trainers have picked their favourite cocktails – and the odd alcohol-free mocktail – that they're looking forward to knocking back this year. Each guaranteed to make your Christmas extra merry.
FESTIVE COCKTAIL AND MOCKTAIL RECIPES
Below we have outlined our trainers' top cocktail and mocktail picks for the festive season. All recipes and images have been sourced from BBC Good Food (apart from Sean's student favourite). Bottoms up!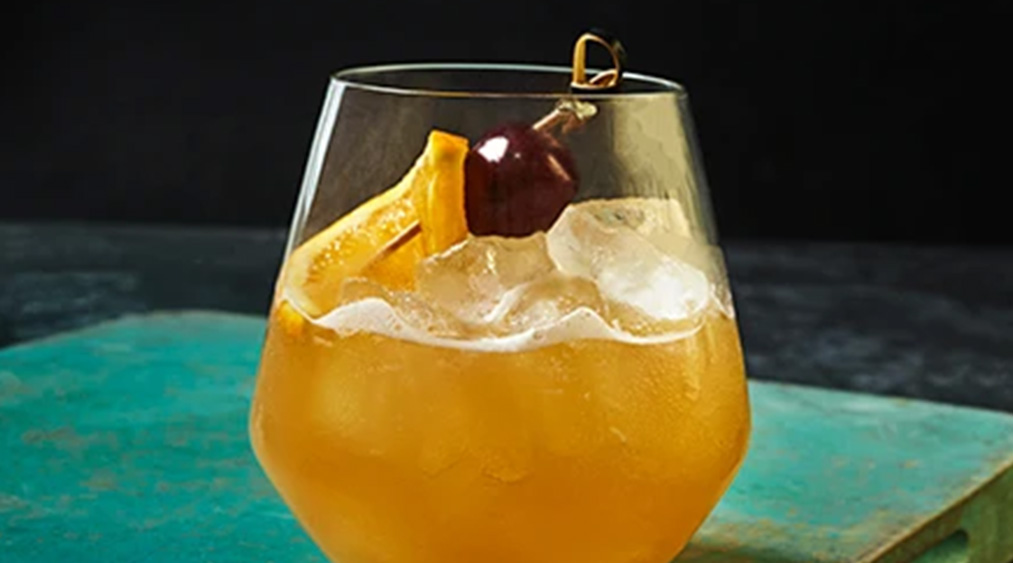 Prep: 5 mins
Ingredients (Serves 1)
50ml bourbon
35ml lemon juice
12 ½ ml 2:1 sugar syrup
2 dashes Angostura bitters
½ fresh egg white
ice
50p-sized piece of lemon zest
For the garnish
slice of orange and a cherry on a stick
Method
Shake all of the ingredients (except for the lemon zest) hard with ice and strain into an ice-filled rocks glass.
Squeeze the lemon zest, shiny side down over the drink so the scented oils spray across the surface.
Discard the zest, add the garnish and serve.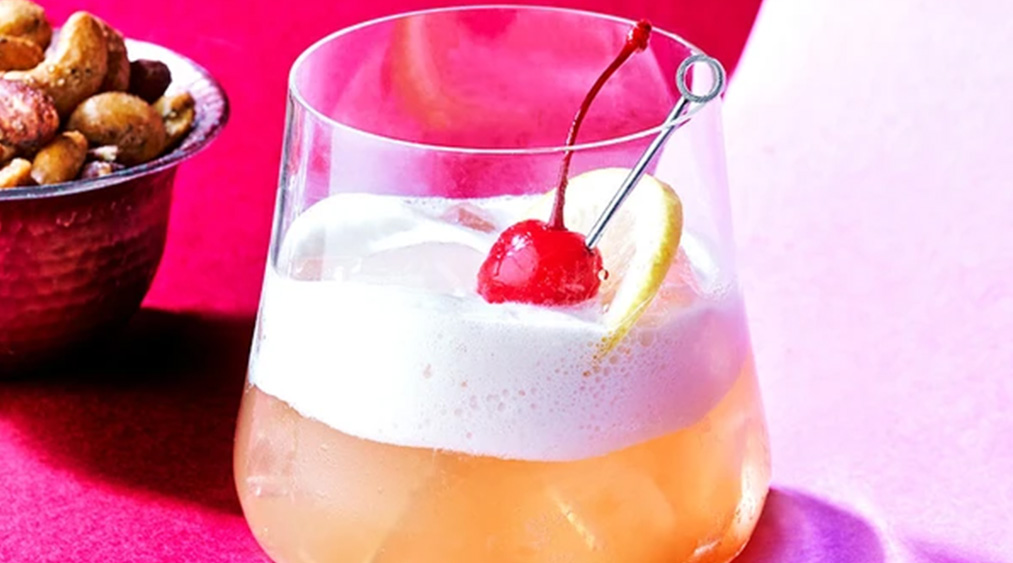 Prep: 10 mins plus cooling
Ingredients (Serves 1)
25ml lemon juice
½ egg white (see tip, below)
¾ tbsp sugar syrup, or to taste
ice cubes
1 lemon slice and 1 cocktail cherry, to serve
For the infusion
1 tsp Assam tea leaves
¼ tsp vanilla extract
Method
First, make the infusion. Tip the tea leaves into a heatproof teapot or jug and pour over 150ml boiled water from the kettle.
Immediately strain through a fine mesh sieve into a second heatproof jug, discarding the tea leaves, so the tea doesn't become too strong. Add the vanilla and leave to cool.
Pour 50ml of the cooled tea infusion into a cocktail shaker, then add the lemon juice, egg white, sugar syrup and a handful of ice. Shake until the outside of the shaker feels very cold.
Strain the mocktail into an ice-filled tumbler, then garnish with a slice of lemon and a cocktail cherry to serve in the style of a classic whiskey sour.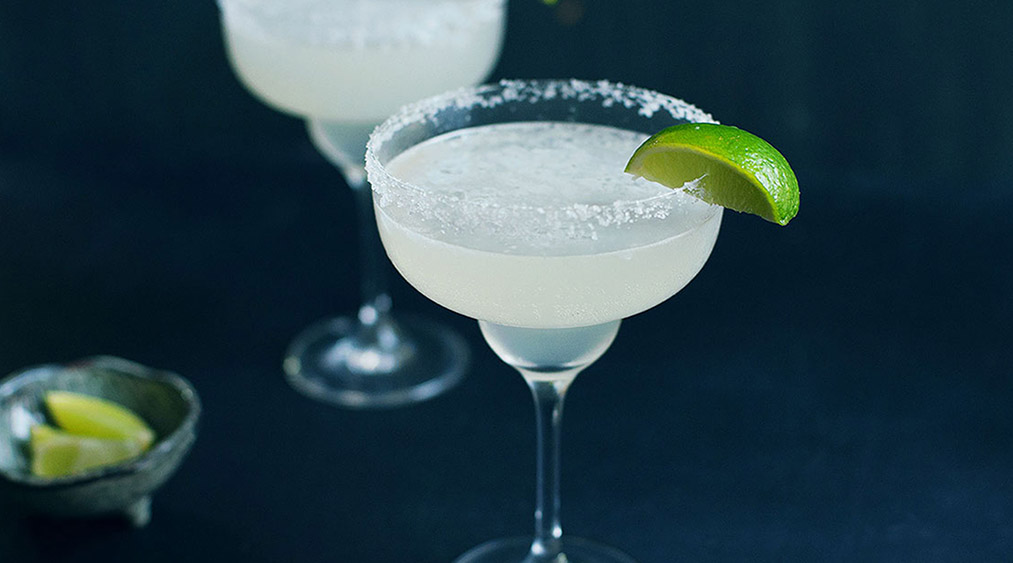 Prep: 5 mins
Ingredients (Serves 1)
50 ml Tequila

1 lime

1.5 tsp lime juice

1 tbsp triple sec

Salt 
Method
Add salt to a plate. Wipe the rim of your glass with lime juice, then turn the glass upside down onto your plate and twist to coat.

Add all other ingredients to a cocktail shaker and mix well.  

Strain into the glass.

Serve with a slice of lime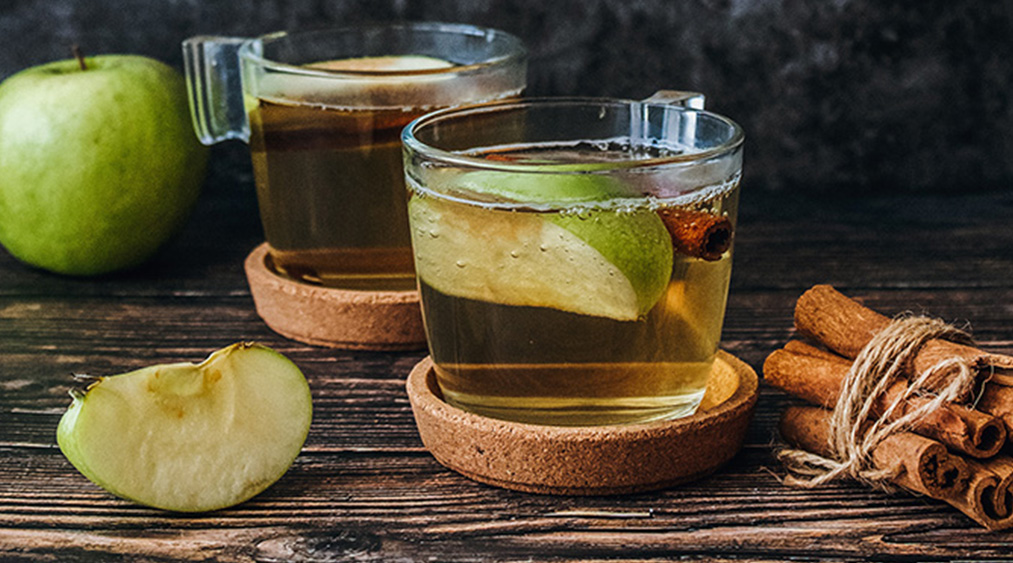 Prep: 10 mins | Cook: 35 mins
Ingredients (Makes 2 Litres)
1.5 Litres of dry cider

7 tbsp Calvados 

400ml apple juice

75g dark brown sugar

Zest of 1 orange

4 cloves

2 cinnamon sticks

1 tbsp allspice berries
Method
Gently heat the cider, Calvados, apple juice and sugar in a saucepan

Add the spices and orange zest

Bring to a simmer, then lower heat and cook for 20-30 minutes.

Serve in a mug

Bottoms up!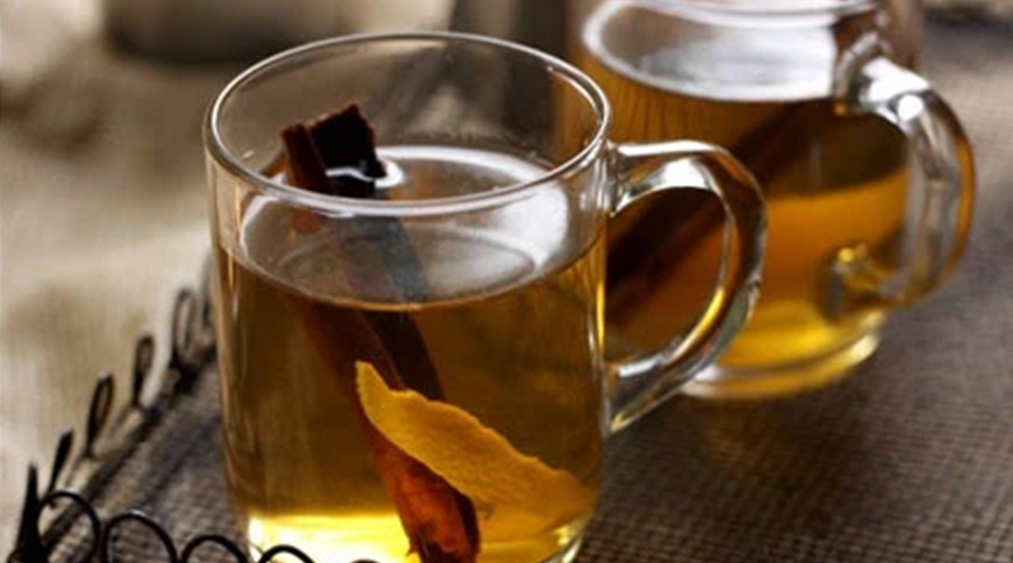 Prep: 5 mins | Cook: 10 mins
Ingredients (Serves 8)
1l apple juice

strips of orange peel

1 cinnamon stick, plus extra to garnish, if you like

3 cloves

honey, to taste
Method
Simmer the apple juice with the strips of orange peel, cinnamon stick and cloves for 5-10 mins until all the flavours have infused.

Sweeten to taste with honey

Serve with a little orange peel and a piece of cinnamon stick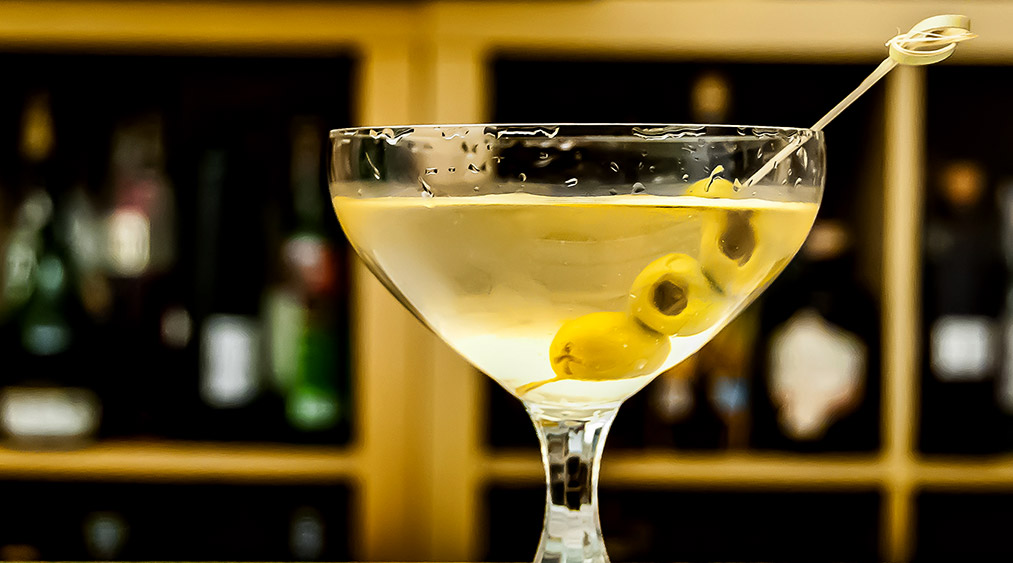 Prep: 10 mins
Ingredients (Serves 1)
70ml vodka or gin

1 tbsp dry vermouth

2 tbsp olive brine

1 lemon wedge

1 green olive

Ice 
Method 
Add the vodka, vermouth and olive brine into a cocktail shaker with a handful of ice. Shake well

Rub the rim of your glass with a wedge of lemon

Pour the contents of the cocktail shaker into the glass and add the olive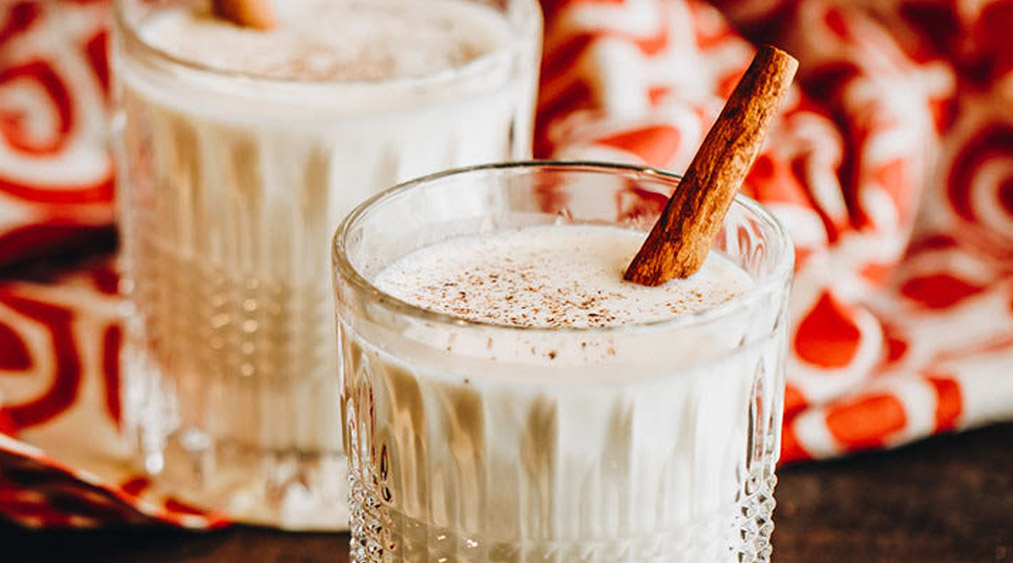 Lawrence's High-Protein Egg Nog
Prep: 10 mins
Ingredients (Serves 4-6)
50g caster sugar

4 egg yolks

397g condensed milk

100ml brandy or rum

1 tsp vanilla essence
Method
Heat the sugar with 75ml water in a saucepan. Once the sugar has dissolved, leave to cool.

Beat the yolks and vanilla essence until smooth. 

Add the condensed milk, brandy and cooled sugar mix to the vanilla yolks. Mix well.

Chill in a jug for at least 2 hours, then serve within 24 hours, over ice.
For the alcohol free option, simply swap the brandy for milk and cream, then add a pinch of nutmeg. Yum!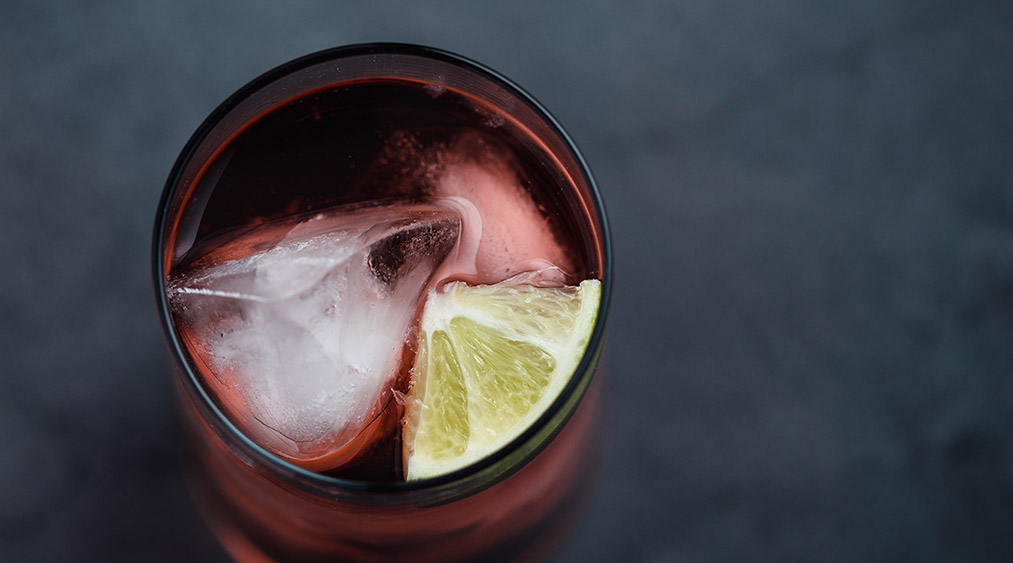 Sean's Vodka Red Bull 
Prep: 30 seconds
Ingredients (Serves 1)
50ml vodka

250ml red bull 
Method
Crack open the red bull and pour it into a glass

Add the vodka 

Drink as quickly as possible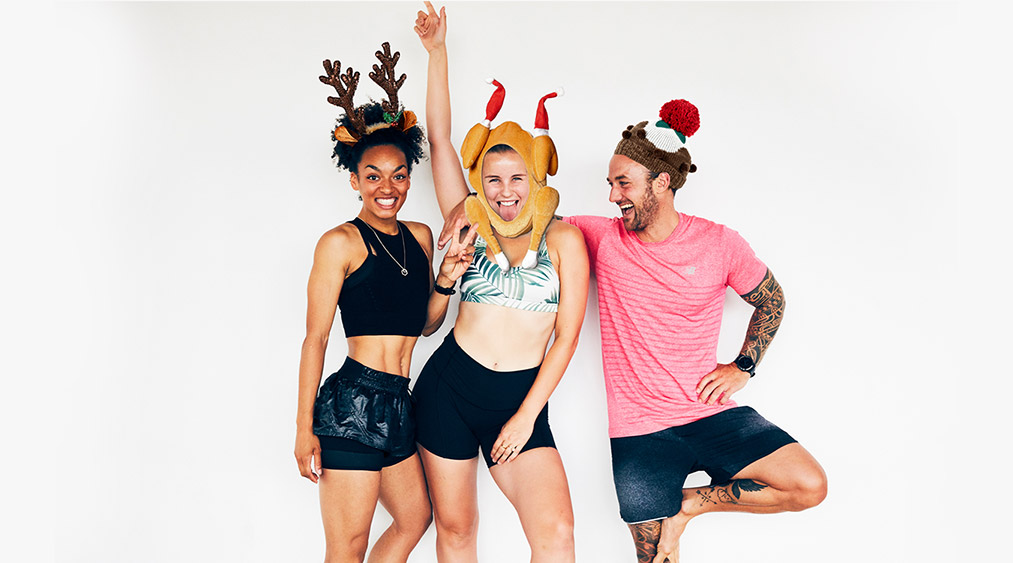 From one and all at Fiit, we hope you have a wonderful holiday season. Enjoy, indulge and see you back on the mat in the New Year!


Share article