Why do boxers go for long slow runs when their sport is fast-paced with breaks in between? Why do your legs feel more of a burn during a 400m sprint, even if you run faster in a 100m? What the hell are energy systems? And why do we keep talking about them?
Welcome to the world of sports science. I'm your host, Sean Kazab – AKA Big Daddy Spice. And I'm going to explain what energy systems are and how our new AssaultBike workouts take advantage of them to make you a more complete and high-performing athlete.
WHAT THE HELL ARE ENERGY SYSTEMS?
Our bodies are constantly converting fat and sugar into energy. This is so we can digest, breathe, move — and everything else our body does — day in, day out. And depending on what we're doing, our bodies will convert this energy in a different way. For instance, running a marathon will require your body to convert energy in a different way to sprinting for your bus.
The way our body converts energy into action can be defined as an energy system.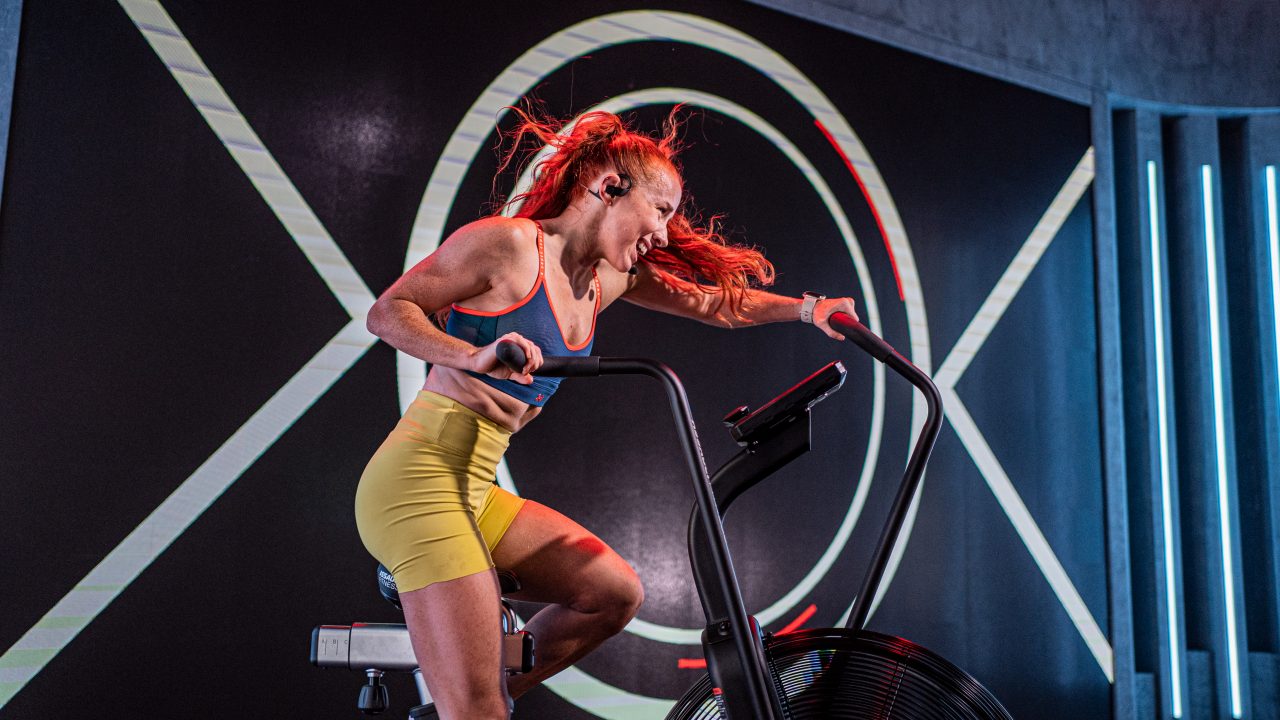 THE THREE MAIN ENERGY SYSTEMS
1. The Creatine Phosphate Energy System
Short, explosive sprints. Pulling a snatch. Doing a tuck jump. Sprinting away from an angry bear (or Pete when he's not had a sandwich yet). Your body relies on creatine phosphate to do these things.
Sounds amazing right?! Well… not too fast (pun intended).
Although this system gives you quick, explosive energy, it takes ages to recharge. More than 4 mins. And, It also only lasts a maximum of 30s. So, if you're sprinting away from a hungry Pete, you could only rely on this energy system for 30s. After that the next two energy systems kick in.
FYI, this is my favourite energy system.
2. Anaerobic Lactic Energy System
You know those sessions where your body is literally on fire?! Like a Dumbbell Shred, a brutal Intervals class or a 800m sprint? Those activities are powered by your anaerobic lactic system.
Anaerobic just means without oxygen (because your body doesn't use oxygen to power this system). Lactic just means with lactic acid (or that sluggish burning sensation).
This system kicks in during high-intensity repeated efforts with short to no rest. These workouts are by far the most taxing on your body. They absolutely torch calories – and they keep burning them well after you're finished training. And help you to push your mind and body to the next level.
But, again, this system has its downfalls – it makes you seriously tired. It makes your blood acidic – making your muscles weak and ineffectual after a period of time.
Honestly, this is not my favourite energy system. But Luke loves it. So if you want to be more Honey Badger…
3. Aerobic Energy System
If 'anaerobic' means, 'without oxygen.' Aerobic is 'with oxygen'. Simple!
This energy system is for lower intensity activities. Marathon running, long walks, daily life – these are all aerobic exercises. Why? Because it's the most efficient and it produces no fatiguing waste products (metabolites).
So, why not just use this energy system all the time? In short, energy conversion takes time.
PS. I like this system (but not as much as creatine phosphate).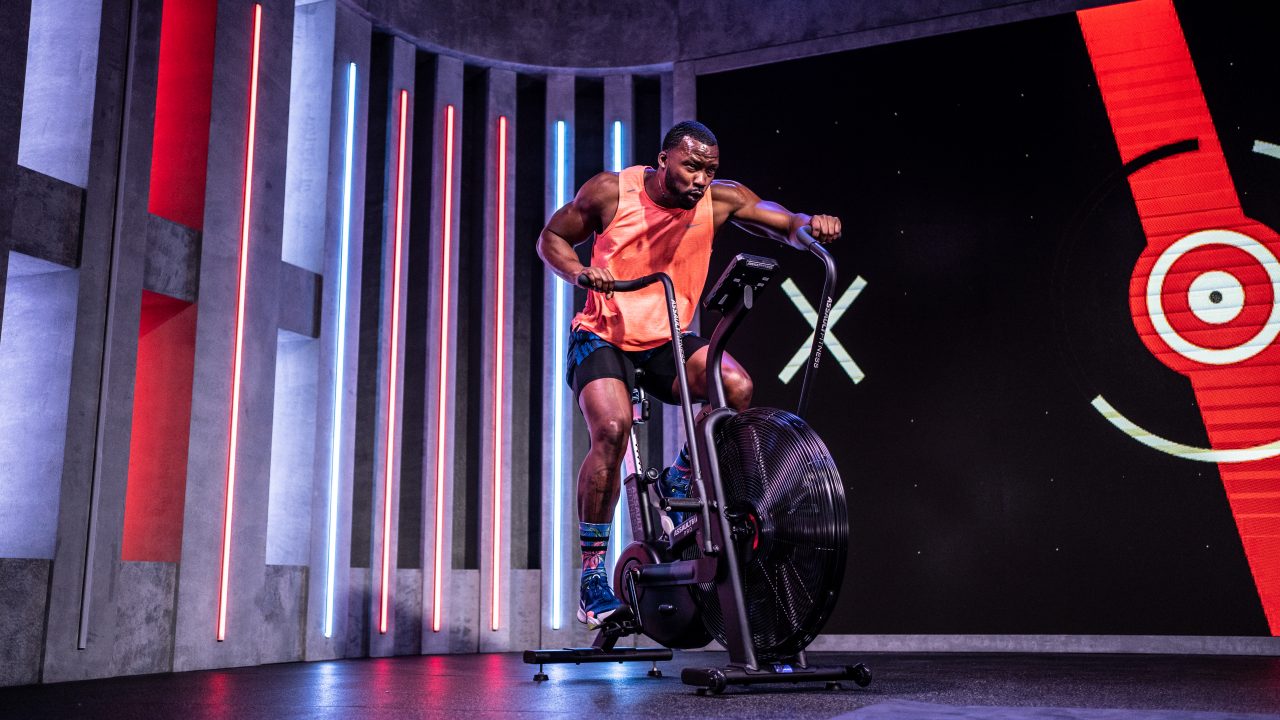 HOW OUR NEW ASSAULTBIKE WORKOUTS MAXIMIZE THESE ENERGY SYSTEMS
So, why would a boxer keep going for those long runs? To be the ultimate athletic weapon!
It's not about building just one energy system. We need to master all three energy systems. Everything works together!
The better our aerobic system, the less we have to rely on our anaerobic system – meaning less pain and less waste products. The better our max power (creatine phosphate system), the quicker we can be without fatiguing.
To be better at everything, we need to train everything. And that's where our 3 new class concepts — Sprint, Metcon, and Endure — come in.
SPRINT (Creatine Phosphate)
Designed to make you more explosive and stronger, Sprint workouts are made up of powerful stints on the bike – lasting no longer than 30s.
You'll need a long rest after each set. And we give it to you! Usually with light upper body and core work – giving your legs time to recover before we hop back on the bike and do it all over again.
METCON (Anaerobic Lactic)
Welcome to the Hurt Locker.
This style of workout is called Metcon (short for metabolic conditioning) because of the fatigued metabolites released in this class.
If you love a Dumbbell Shred, you'll fall in lust with Metcon. These workouts are tough. They hurt. And they incinerate calories.
ENDURE (Aerobic)
These workouts are just like smoking a brisket low and slow.
Endure workouts will mostly be 40 mins. There's little or no rest but the intensity is lower than any other workouts. No sprints. Just constant, low to medium intensity to really help you push your aerobic system.
*     *     *     *     *
So, now we know about the body's energy systems. We know how our new AssaultBike workouts will train, build and make them stronger. And if you want to experience them for yourself… get your name on the waiting list to be the first to hear when pre-order opens.

Share article