Ever wondered what it's like to film Fiit classes back-to-back? It's safe to say even our trainers need to blow off steam in between takes. Here's the low-down on everything that happens at Fiit HQ when the cameras are off (and the trainers are unleashed).
1. When you leave Lawrence alone for a millisecond.
"My favourite moments at Fiit HQ happen when other trainers are filming, so all eyes are on them. I always sneak off and wreak havoc backstage. If Alex is on set, I put on his spare underwear and prance around in front of the mirrors. If it's Chessie, then I steal her lipstick and see how much I can cake on while I sing into a hairspray bottle. The others give as good as they get and my underwear is also usually MIA by the end of the day. But that's alright. We're one big family so we should be sharing everything anyway."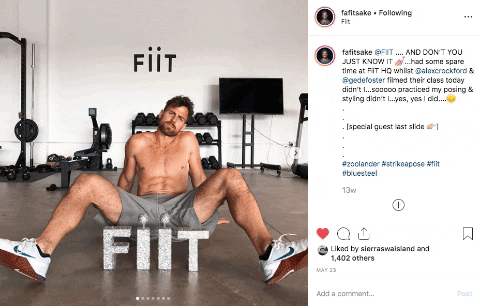 2.  When Charlotte gave us #backfarts.
"Filming for Fiit is ridiculously hard. Literally every time I do sit-ups I back-fart from the sweat dripping down my back. I also have to watch what I wear. Sweat can get to places you wouldn't have thought it could possibly get to. Who's with me?"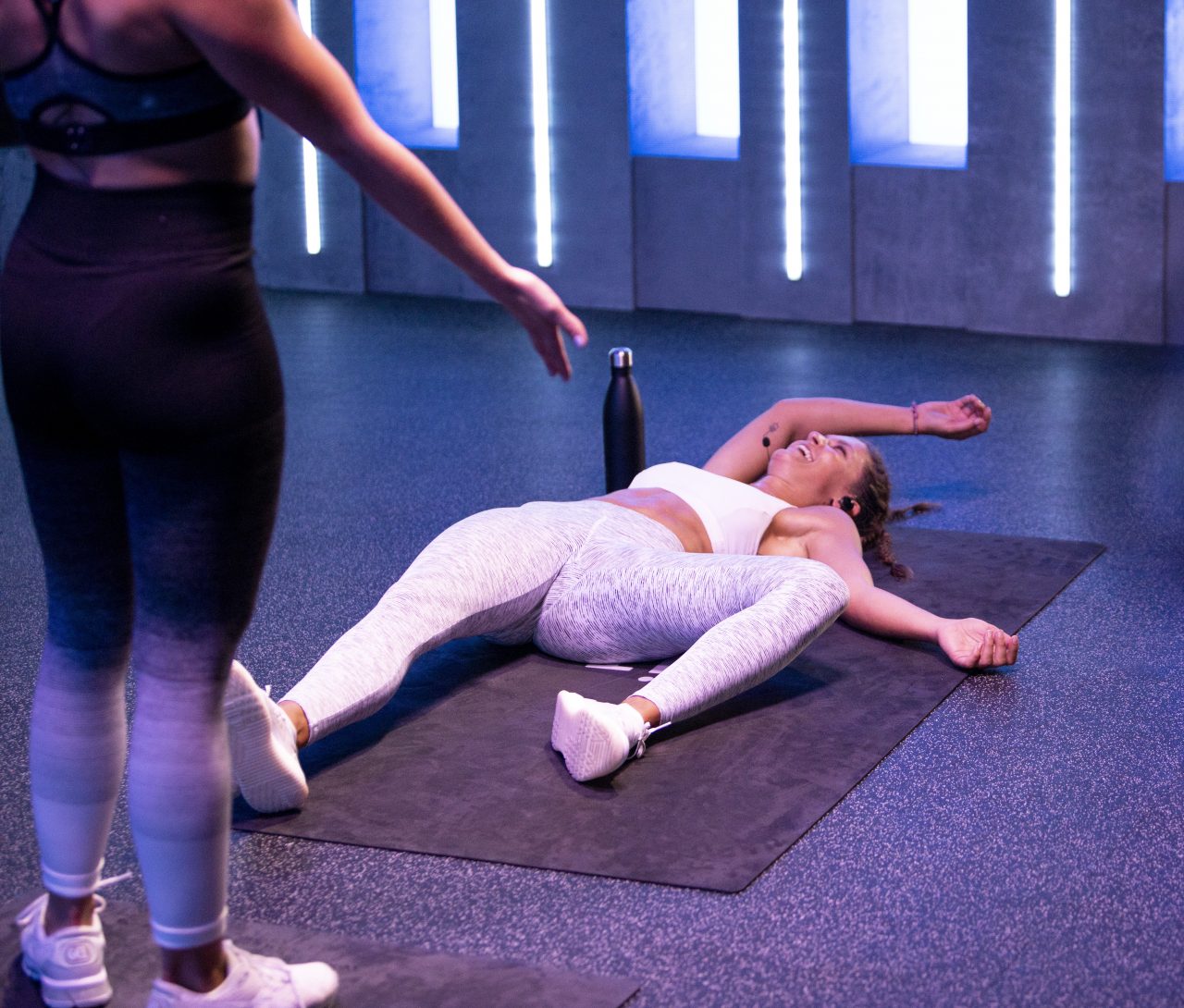 3. When our DJs bring the tunes and the trainers get footloose. 
"The trainers wear earpieces on set so they can work to the beat. But the music carries on playing in between takes so they get their own silent disco — and we get to witness some of their funkiest moves. There's been a lot of flossing this year." Gede Foster
4. When it's a sweat fest.
"It can get pretty sweaty in the studio. So sweaty we have to change the mats in between takes and bring fresh ones in. I have touched way too many wet mats, clothes and towels in my time at Fiit." Mitra, Head of Production
5. When Jamie slips into his native tongue.
"I always warm up my vocal chords so that my voice is clear and I have full range when I'm filming. It really helps when I'm going full pelt and getting out of breath". 
Yes Jamie. Let's hear it for those BAP BAP BAPs.
To train with these superhumans, head over to the app (or download Fiit for free if you're a newcomer). You can gift your way to a free Premium membership by inviting your friends and family to the app. They'll get a free month on Fiit and you will too. Just share your link via the 'Invite' tab and never train alone again.
Share article