When it comes to Boss Level you're probably wondering what the *beep*, how the *beep* and why the actual *beep*? And that's fair enough. We are too.
Which is why we sat down with the evil mastermind behind what is almost certainly the world's toughest home workout ever, Gede Foster.
We discovered just how evil she is.
And found out exactly why you should go against all the warnings and attempt Boss Level.
Just don't say we didn't warn you.
So, Geds. What the *beep*?
Boss Level is 90 minutes of sweaty, brutal work.
There are 6 trainers. Not all of them had a choice. Not all of them were convinced it was a good idea. And not all of them made it through the filming. But, after I explained they wouldn't have to do the full 90 minutes they jumped on board and they all do an AMAZING job!
I don't want to give away all the juicy details. But you can expect a series of relentless, explosive, and some downright nasty workouts from Adrienne, Corinne, Gus, Sean and Luke.
And you?
I've got two sections. One of them is an active recovery, which is a 5 min plank. And the other? Well… you'll just have to wait and see.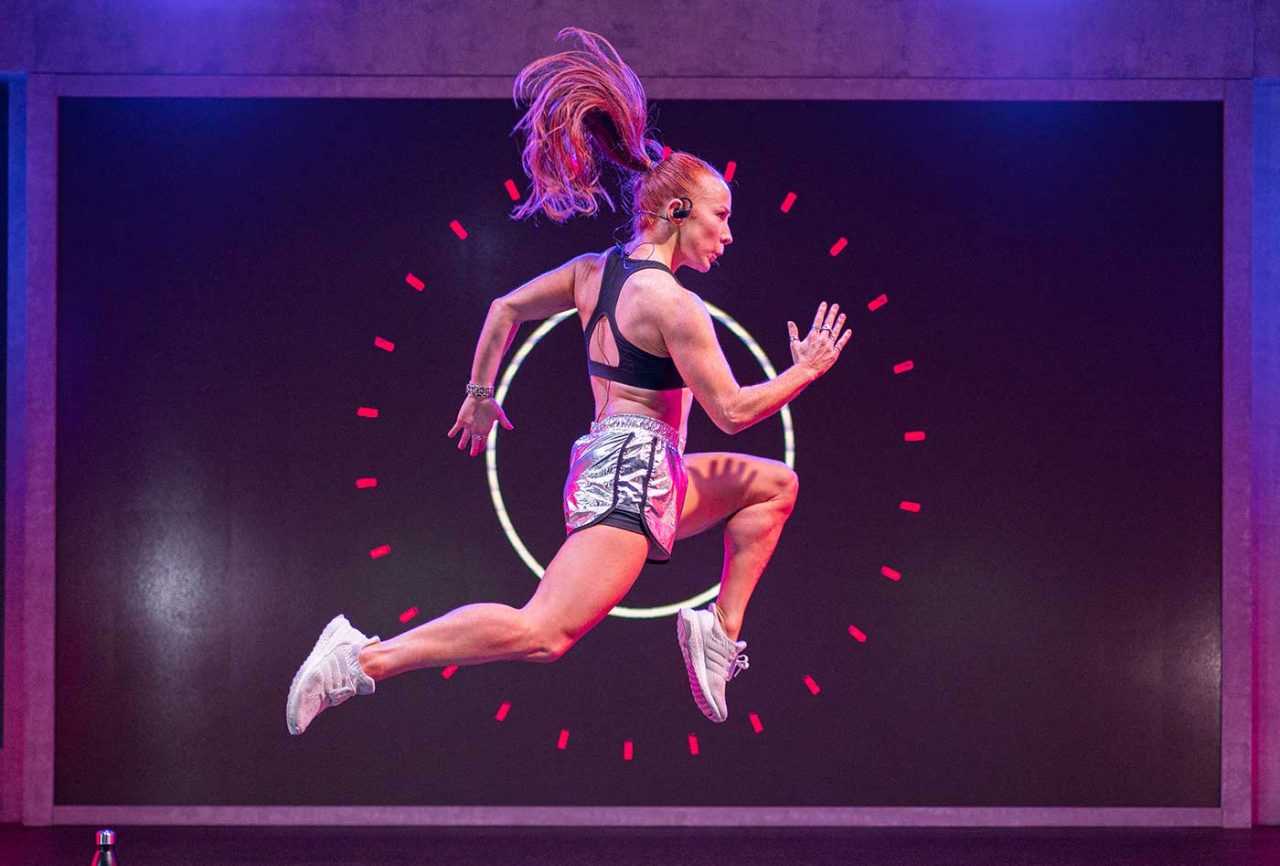 Why do I get the feeling you're taking a lot of joy in this?
Because I am.
And what about, how the *beep*?
Don't go in unprepared. Do the Boss Level: Prep training plan.
It takes 3 weeks. There are 6 bodyweight and dumbbell classes per week. And a Fiit load of sweat.
These are our best, hardest, grittiest classes. They're all about building strength and capacity. And getting you ready for when we throw the kitchen sink at you. Which, as you'd imagine, can happen quite a bit in a 90 minute class.
If you're going to do Boss Level, then I strongly recommend you do this training plan.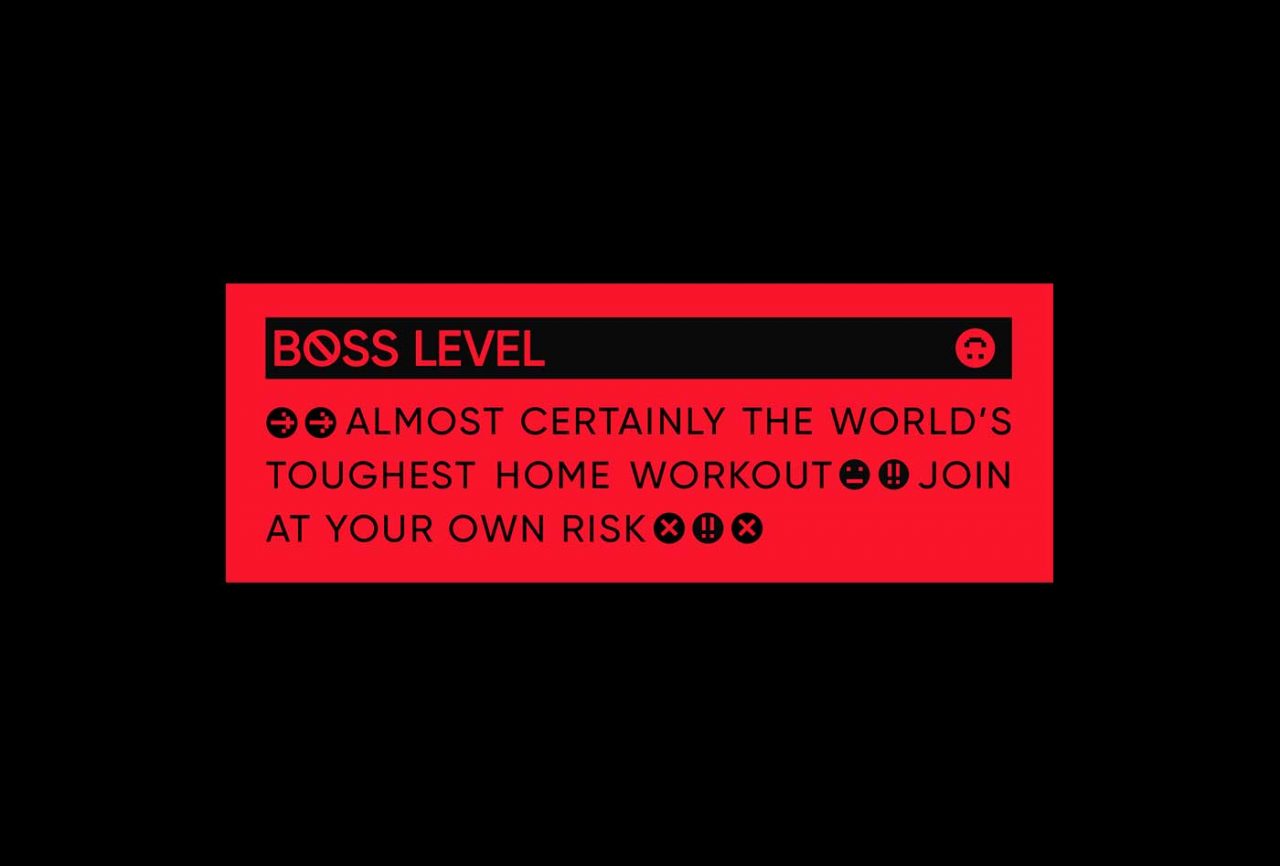 And, why the *beep*?
Progress is made outside your comfort zone. It builds physical and mental toughness. And it's not just about the mat. When you train your ability to deal with discomfort, you're building trust that you can conquer hard things.
And, yeah – this can hurt – but even that's a good thing! We get DOMS when our muscles work in a way they're not used to. Typically, we're looking to progressively overload to keep building strength. DOMS are completely normal and a good sign you stressed the body.
I expect most Boss Levelers will feel it somewhere. If not, everywhere. Quality warm ups and cool downs minimise this.
Finally – and this is, arguably, the most important question – is Boss Level actually hell?
No. Don't believe the hype! You'll love it. Although, I heard Sean has complained of nightmares since we filmed the class?
Really!?
No. That was definitely a joke.
Boss Level is A LOT of fun. It's hard. But it's exciting, exhilarating and a little bit exhausting. If you thought you loved the Fiit euphoria after a 25 or a 40 minute workout, then you're about to experience a dopamine hit like no other!
🙃
The Boss Level challenge starts 7th June. You have until 30th June to complete the class. You can do the class as many times as you want – just rejoin the challenge.
Good luck.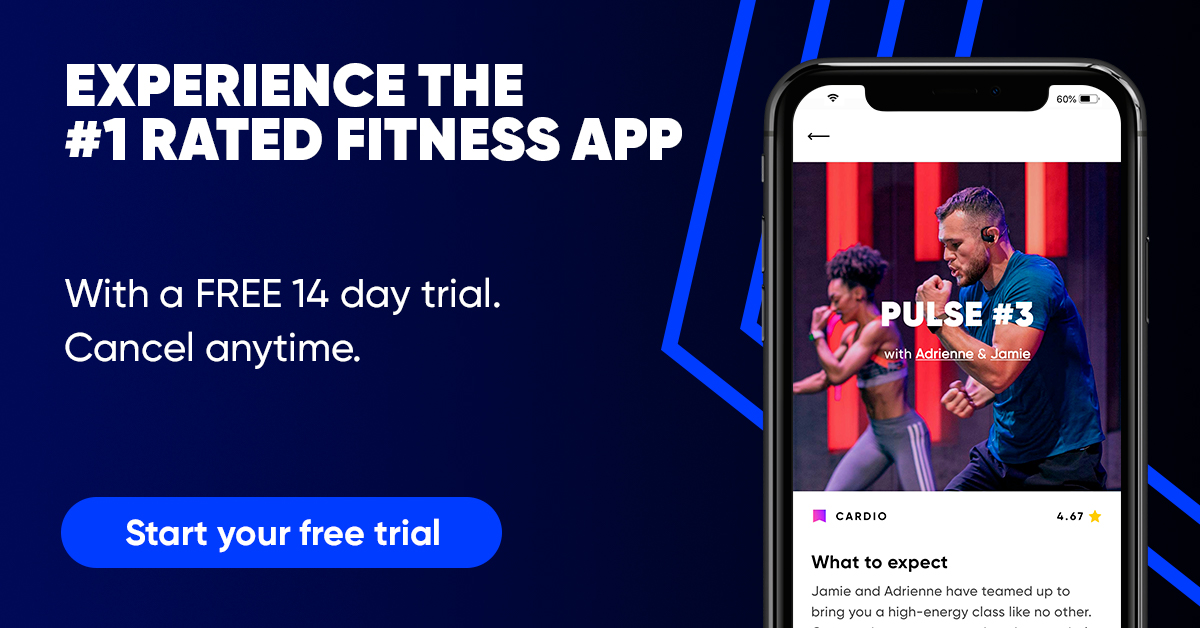 Share article