Every now and again, things happen that absolutely blow your mind.
Eliud Kipchoge running a sub-2 hour marathon. Felix Baumgartner skydiving from space. Dave Turley completed 30 Fiit classes in 24 hours to raise money for Mind. They're all the same level of ambition, right?
Last year, when Dave reached out to Fiit to let us know what he was planning – it got the whole company talking. We were impressed and scared in equal measure. Especially when he told us he was finishing with 90mins of Boss Level pain.
So, we decided to bring Dave 'The Machine' Turley down to the Fiit studio to hear his story, and to get him to teach the Fiit Trainers a lesson or two in toughness.
And let me tell you – they don't call him 'The Machine' for nothing.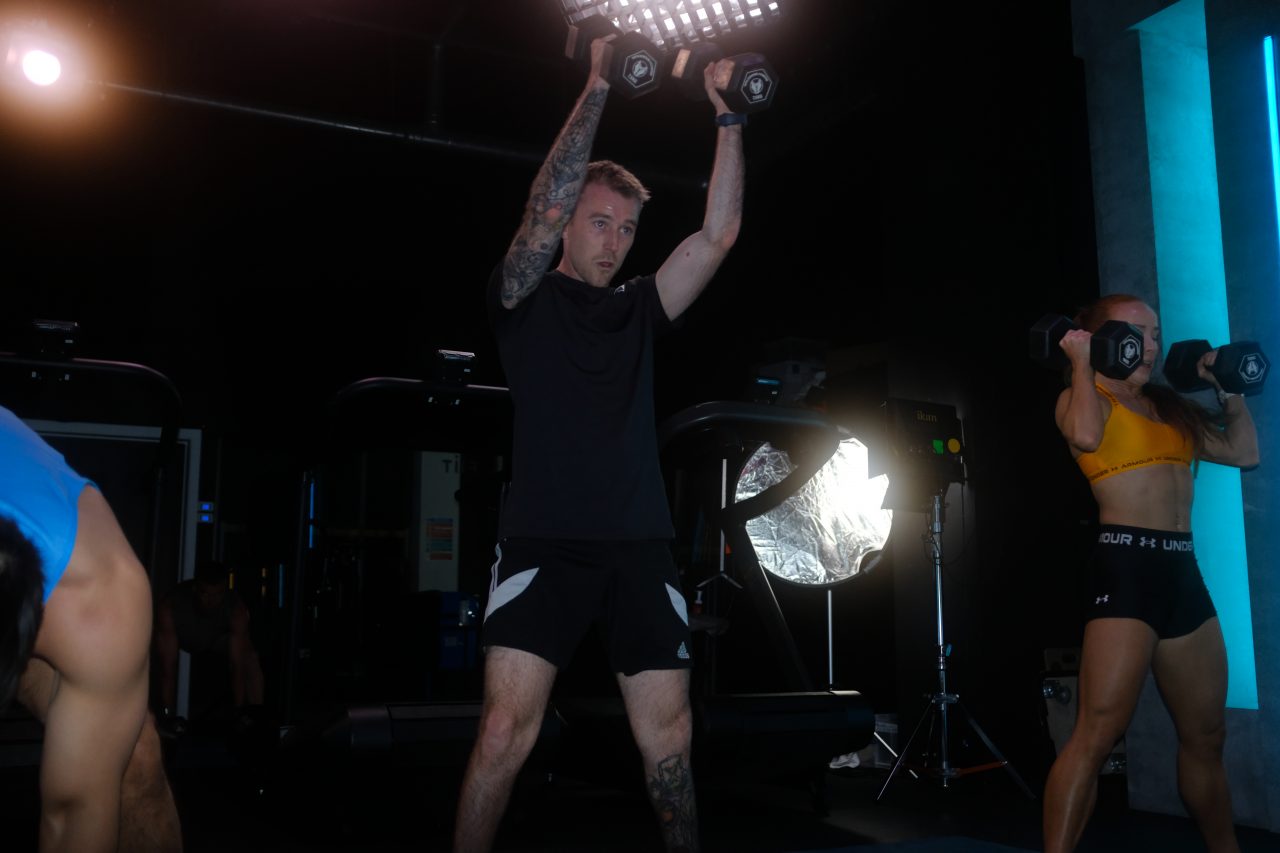 30 FIIT CLASSES IN 24 HOURS… WHY?!
I wanted to give back to the really important cause, Mind, due to the support they gave my partner and her family after a significant family loss, as well as the support I received in my own mental and physical health battles.
So I thought, you know what? Let's do something BIG. I decided to jump in with both feet and see how many Fiit classes I could complete in 24 hours!
HOW DID YOU PREP?
I have always been active but since early 2020 I have been really embracing fitness and have found Fiit keeps me motivated to do 3-4 classes every week.
I gave myself about 4 months to prepare by increasing to 5-6 Fiit classes every week. And I did a wide range of workouts to make sure that my body was ready for anything.
THAT'S COMMITMENT. TALK US THROUGH THE DAY…
I set myself up on Instagram Live to stream all of my classes. Saturday was fairly easy and motivational, but as I moved into the early evening it started to get a little tougher. Then, the early morning of Sunday was the toughest. I was crashing hard! My legs were done, my arms were done, my shoulders were done and my eyes were heavy. I gave myself a 20 minute rest and a 10 minute stretch with Sean. 29 classes done and one more to go…
At 6.20 am, a surge of energy came from nowhere! Before I knew it, Boss Level was absolutely flying by and I was into the final 20 minutes. In my final round of hero-makers, I had a sudden overwhelming feeling. I couldn't believe I had done it. I couldn't believe I had pushed myself through and the support I had. I just started crying my way through the final set. I couldn't stop myself!
YOU ABSOLUTELY BOSSED IT! WHAT GOT YOU THROUGH?
A lot of the Fiit community took part in the Saturday morning classes so I feel like Waz's energy and the Fiit leaderboard really motivated me from the get-go. Throughout the day, I had a lot of Fiit users and trainers joining in to help keep me motivated. Pete even jumped on Instagram Live with me to raise awareness and support. I was overwhelmed at the support from the Fiit community. Knowing the reason I was taking on this challenge, my friends, family, and the Fiit community were the real motivation on the day.
WHAT DID YOU LEARN ABOUT YOURSELF?
That my body is more capable than I ever thought it could be. I was able to push through the pain and tiredness. Even when I wanted to throw in the towel, I was able to keep myself motivated and focused on the challenge and the reason I was doing it.
AND HOW DID THE BOD (AND MIND) PULL UP AFTER?
From a mental point of view, I felt nothing but overwhelmed and accomplished. It took me around 2 or 3 days to catch up on sleep and my body was sore for around 7 days. I couldn't face Fiit again for about 8 days…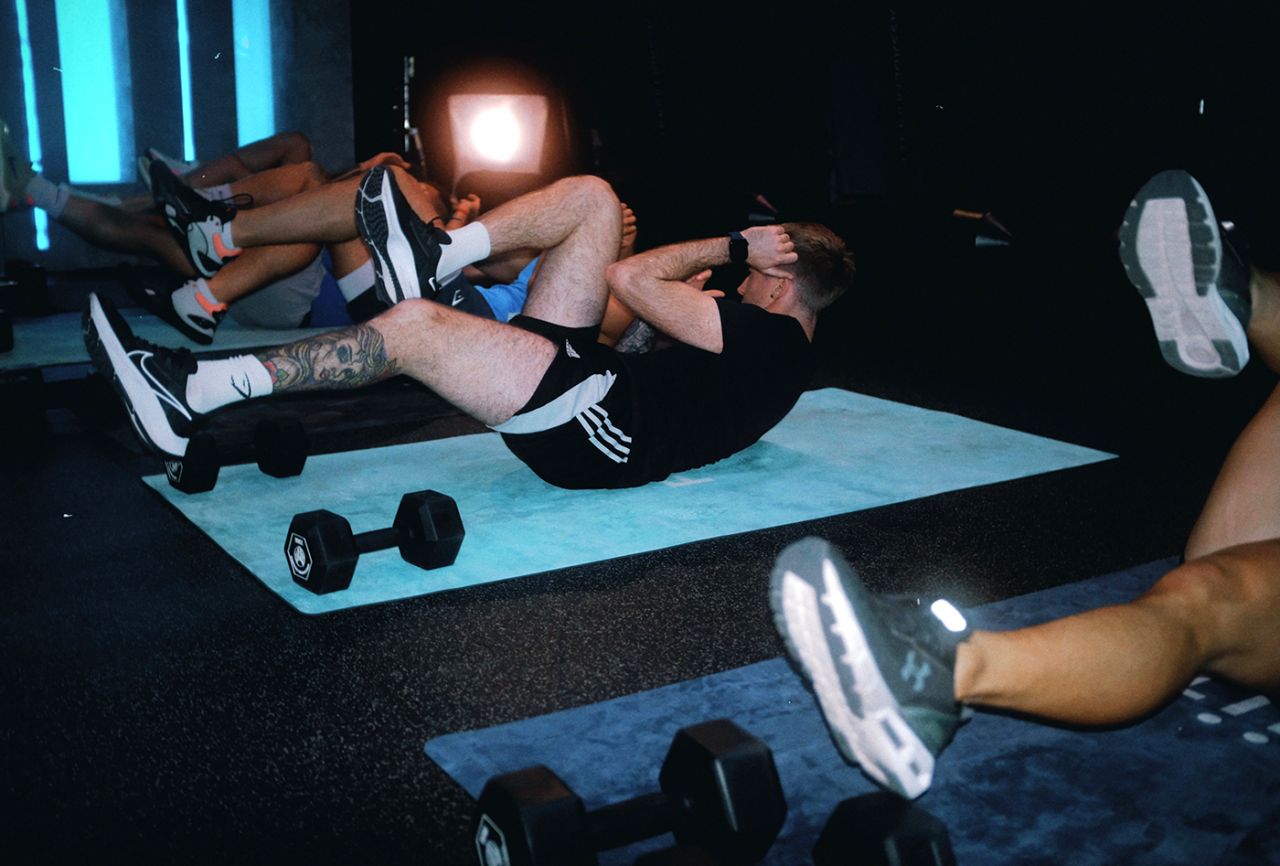 VERY FAIR. IF YOU DID IT AGAIN, ANYTHING YOU'D CHANGE?
I think I would take out some Titan and Dumbbell Shred classes. They are KILLERS! The main thing I would change is the timings. I would start later at 5-6 pm and go until the following evening. That way you would still have a wave of energy in the early hours of the morning and you wouldn't have long to wait until a nice long sleep!
CAN WE STILL DONATE?!
Yes, you can! People can donate up until November 2022. Any amount and donation is greatly appreciated by myself and Mind and helps them in the hard work they do to support people struggling with mental health or those that have been impacted by loss.
Click here for the link.

Share article