Your heart rate shows how hard you're working.
In our Cardio classes — if you're training at your max — you'll be in the zone.
And it's really, really important that you stay in that zone for three simple reasons.
1. To lower your resting heart rate
The harder you work, the more efficient your heart will be at pumping blood around your body. Over time, that will improve your cardiovascular health. So you lower your chances of having a stroke, heart attack or Type 2 diabetes.
2. To burn more
The higher your heart rate, the more energy you'll spend and the more calories you'll burn. If your goal is to lose weight, keep your heart rate up.
3. To get fit faster
Research shows that shorter bursts of high-intensity training are more efficient than longer, low-intensity workouts. So save yourself the time — a 25 minute class will do the trick.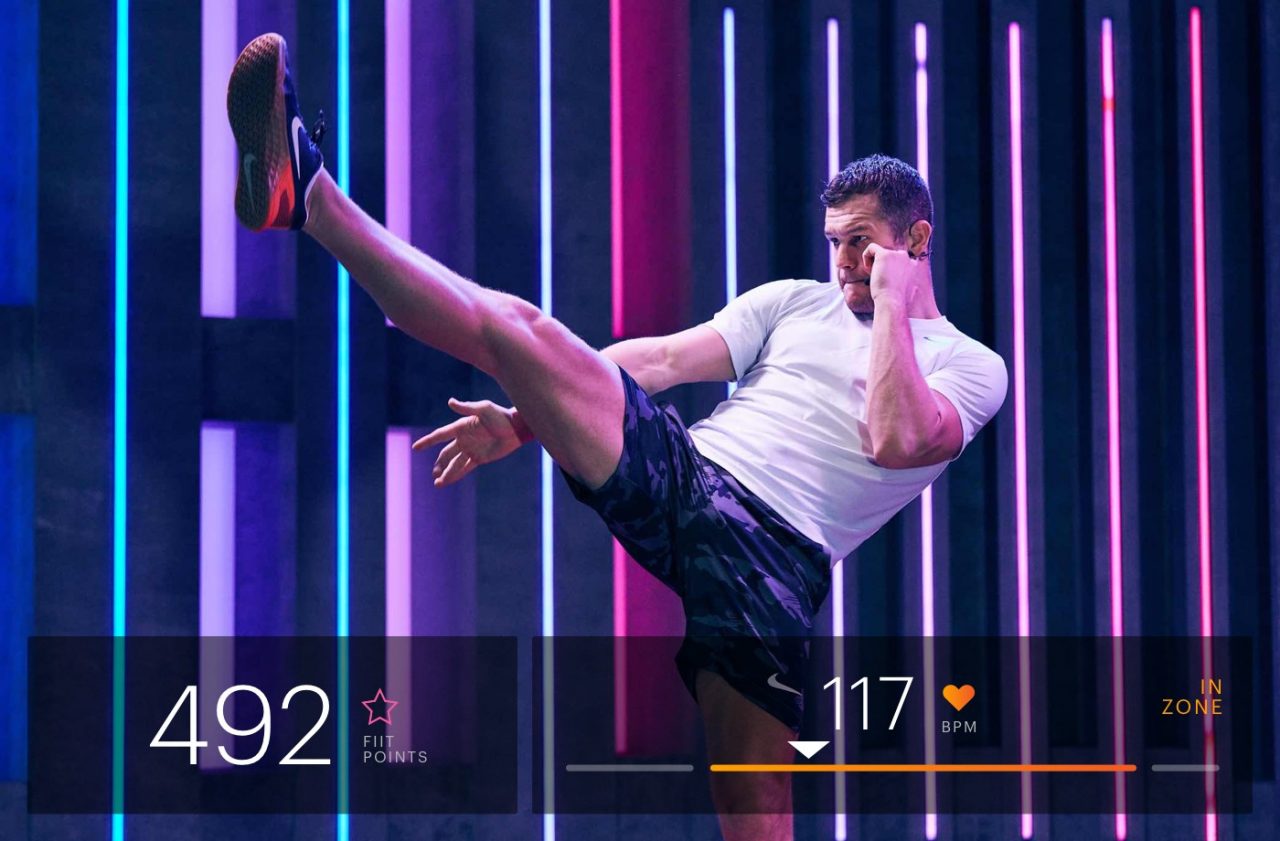 Heart rate training on Fiit
If you're on Premium, you'll be familiar with our Fiit device — the heart monitor you strap around your chest at the start of every class. What you might not know, is how much more accurate it is at picking up your true stats than a wrist device could ever be.
It tracks your reps, Fiit Points, calories burned and of course, your heart rate. Safe to say, it's one hell of a motivator.
Especially as your heart rate determines the number of Fiit Points you earn.
How do we calculate the Heart Rate Zone?
We use your age and fitness level to predict your maximum heart rate.
And that's where the magic happens.
If your max is higher than our predicted percentage, the Fiit device will pick that up. Over time, it'll adapt the heart rate zone to match your potential.
The more classes you take, the more personalised your training becomes.
Get started today with Fiit Premium.
Share article