If it's workout inspiration you're after, look no further than our powerhouse Head of Fitness — Gede Foster.  At just 29 years old, she's danced on global stages, become one of London's most in demand PTs, trained in Myofascial release, qualified in pre and postnatal fitness, advanced mat and reformer Pilates (not to forget the Olympic lifting on the side).
We caught up with her this week to talk all things health and fitness.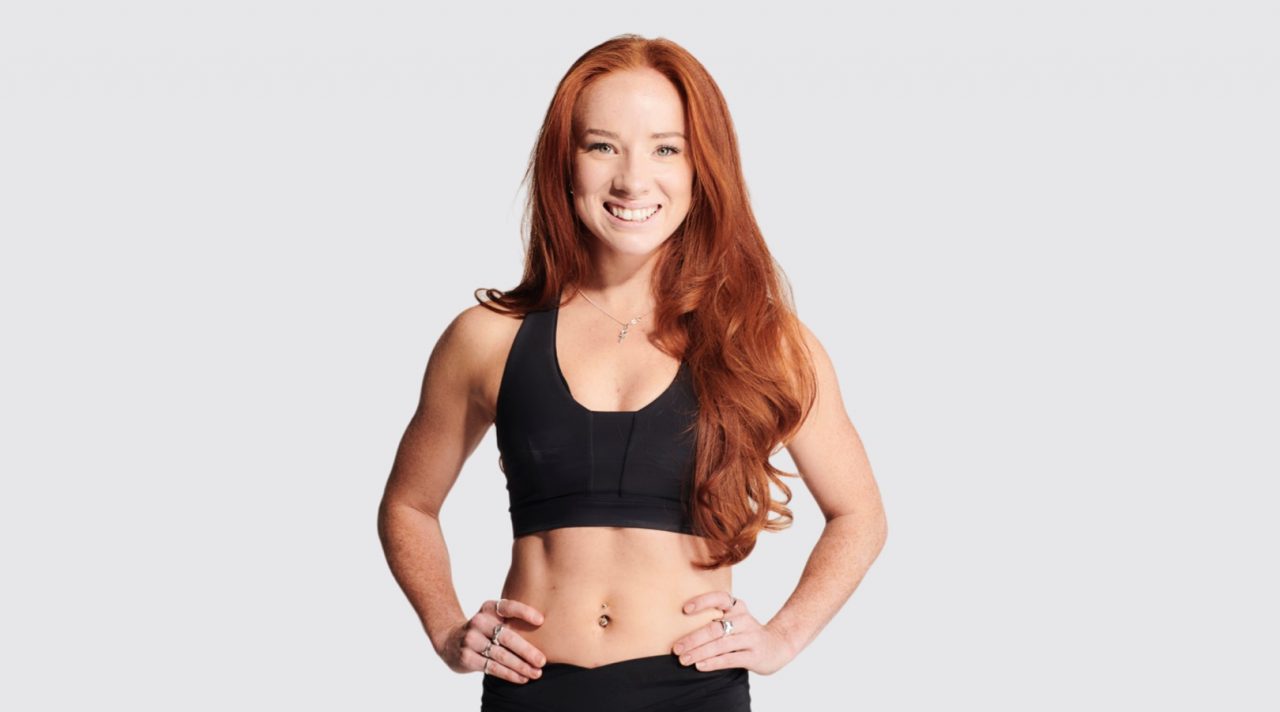 It's almost impossible to imagine a time when you weren't moving. How did it all start for you?
My mum was a PT. So I was always encouraged to move. Even during the school holidays, she'd make me go with her to bootcamp — which I hated at the time!
From the age of 10, I also competed in swimming and synchronised swimming at county level. And then I went to ballet school full-time when I turned 11. 
It was a really unique experience. You know, there were only 4 people in my year (50 in the whole school). And we'd dance from 7am until 8pm every day.  So I've been training pretty rigorously my whole life. 
How did you go on to become a professional dancer?
I moved to London when I was 16 because I got a scholarship to London Studio Centre. I graduated with a degree in Theatre Dance and then I pranced my way around the world for 7 years.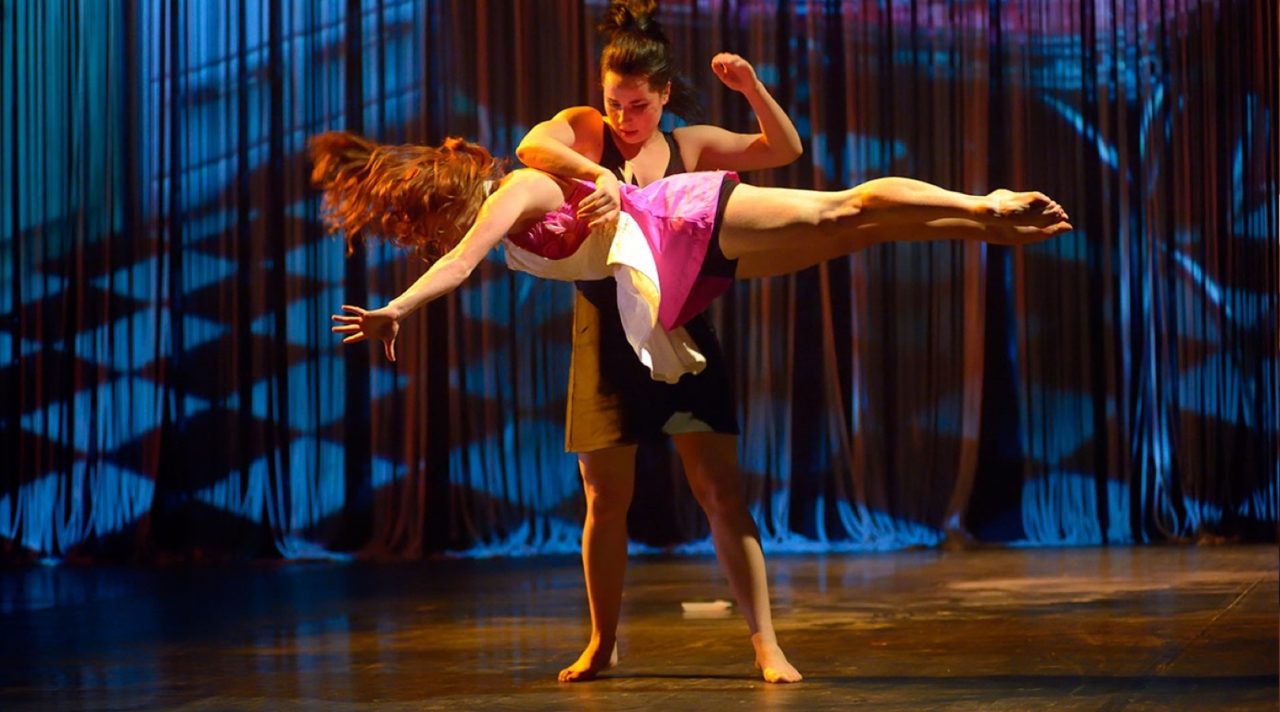 Why switch to the fitness industry?
Well, it's a funny one really. One Summer (in the middle of my dance career), I was bouncing around on a trampoline. And I must have landed funny because I tore four ligaments in my ankle and cracked some bone off my foot. 
It meant I couldn't really dance for a while. So I decided to train in Pilates and dance fitness, and I fell in love with it immediately. The fitness industry is so positive in comparison to the Ballet world. It's where I found my confidence. 
Is it true that you trained our very own Gabby Allen? 
Yeah! I worked in education for a while. I was creative master trainer at Frame and I developed their class concepts and ran an in-house educational program. I must've trained over 300 teachers. 
And I really enjoyed it because I'm such a geek when it comes to technique and anatomy. I love finding new ways of moving and exploring the body. And to be able to share that passion with other trainers was so empowering. 
What other big names have you worked with?
I've collaborated with Sweaty Betty for the last five years, and I became their ambassador three years ago. I like how they really help their community.  Every store offers free classes and they always go out of their way to empower women.
What's the best fitness advice anyone's ever given you?
To live by the 5 to 8 rule. We don't tend to work out when we're feeling sluggish but if you just get started, 90% of the time you'll be raring to go after the warm up. 
You don't need to smash PBs every time you train. Sometimes light movement is enough to make us feel good. Like they say — there's no such thing as a bad workout. 
Saying that, if you do still feel tired after 5-8 minutes, you should let yourself walk away. We move to feel good. And if you're genuinely exhausted, you're probably going to overload your central nervous system and drive your cortisol levels through the roof. You could end up injuring yourself because you're not focussed on form and actually feel worse than when you started.
Why is that?
Well cortisol isn't the enemy. But when it's chronically high, it puts your system into fight or flight mode. And that can lead to weight gain, increased appetite, mood swings, disrupted sleep, high blood pressure…the list goes on.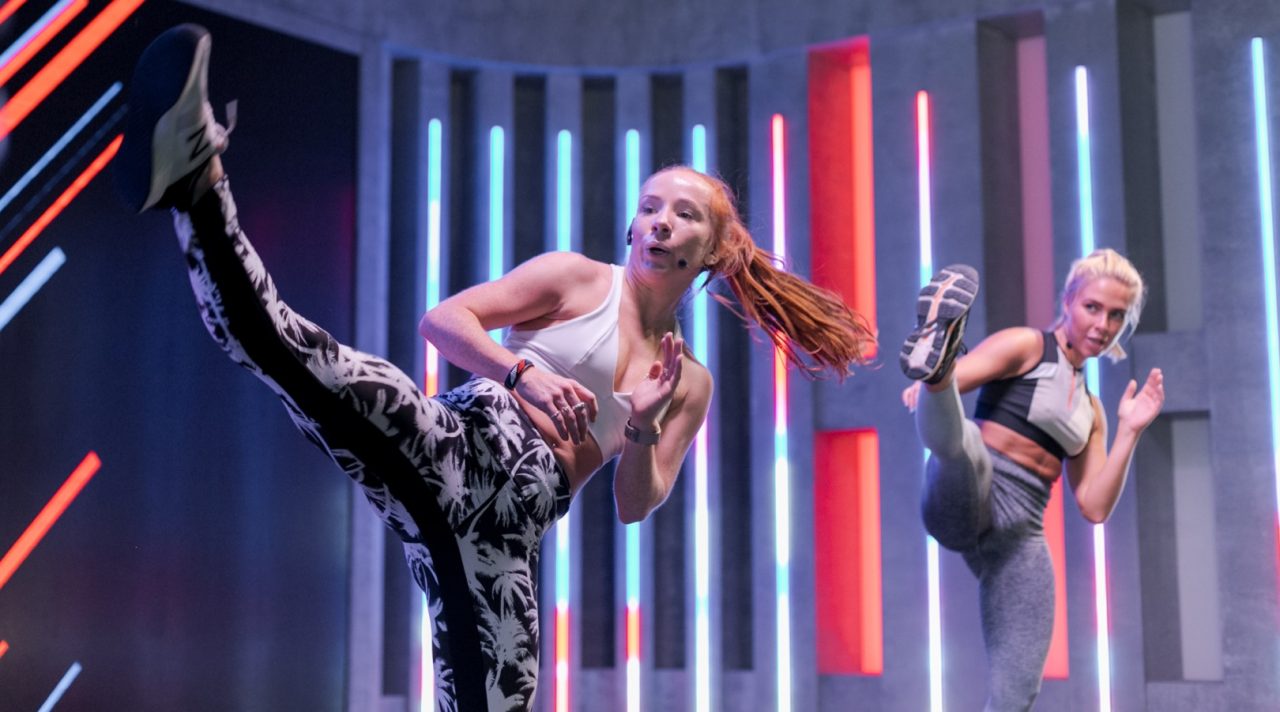 What would we be most surprised to learn about you?
Maybe that I worked in the circus. And I really did it all. I mean I lived in a caravan. I toured around Europe. The works!
How do you stay motivated to keep moving?
I think you need to find movement that you really enjoy. Something you can have fun with and not think of as a chore. Whether that's yoga, dance, weight lifting, running, swimming — or just walking! For me, it's all about making my workouts social. I really benefit from having a workout buddy.
That and a banging playlist. The tunes always take me to a different place.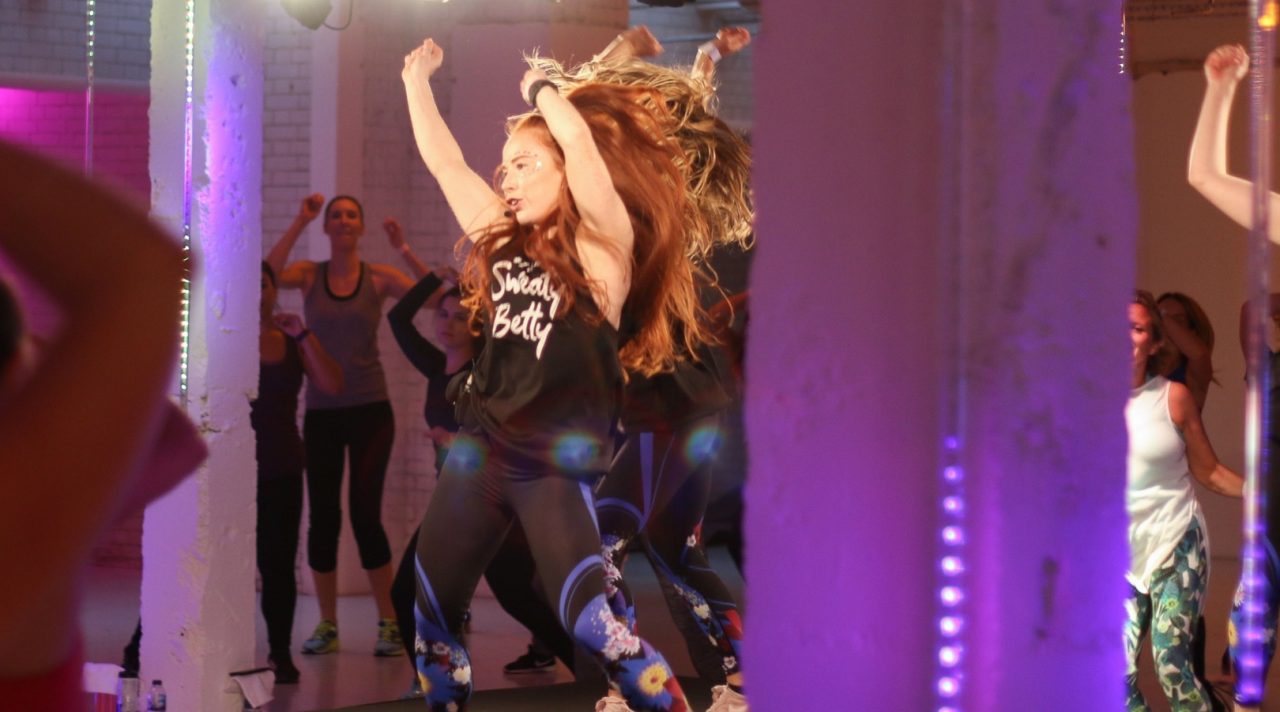 What's your mantra?
Love your body and let it empower you. It stems from my dancing days when I hated my body. And found a love for it through fitness. Working out gave me the confidence I needed and it made me so grateful for my body and everything it can do (over just what it looked like). 
You have to appreciate your abilities, as well as your flaws. Because they're what makes you you.
You're the only trainer on Fiit that teaches across all 3 studios. What are your favourite classes?
That's like choosing a favourite child! I love moving the body in as many ways as possible. So any classes that include slow and controlled movement, where you can really nail the technique are top of my list. 
Over on Fiit Club, Relentless has to be my favourite. It's nonstop, it pushes you. There's always banging tunes. And the finisher is killer. 
What are you working on next?
There are so many exciting things happening on Fiit this year. We've got more Fiit Club workouts coming your way. More yoga classes. A new strength series is in the works. And we've got two new training plans landing before January. I don't want to ruin the surprise, but check in next week for the big reveal.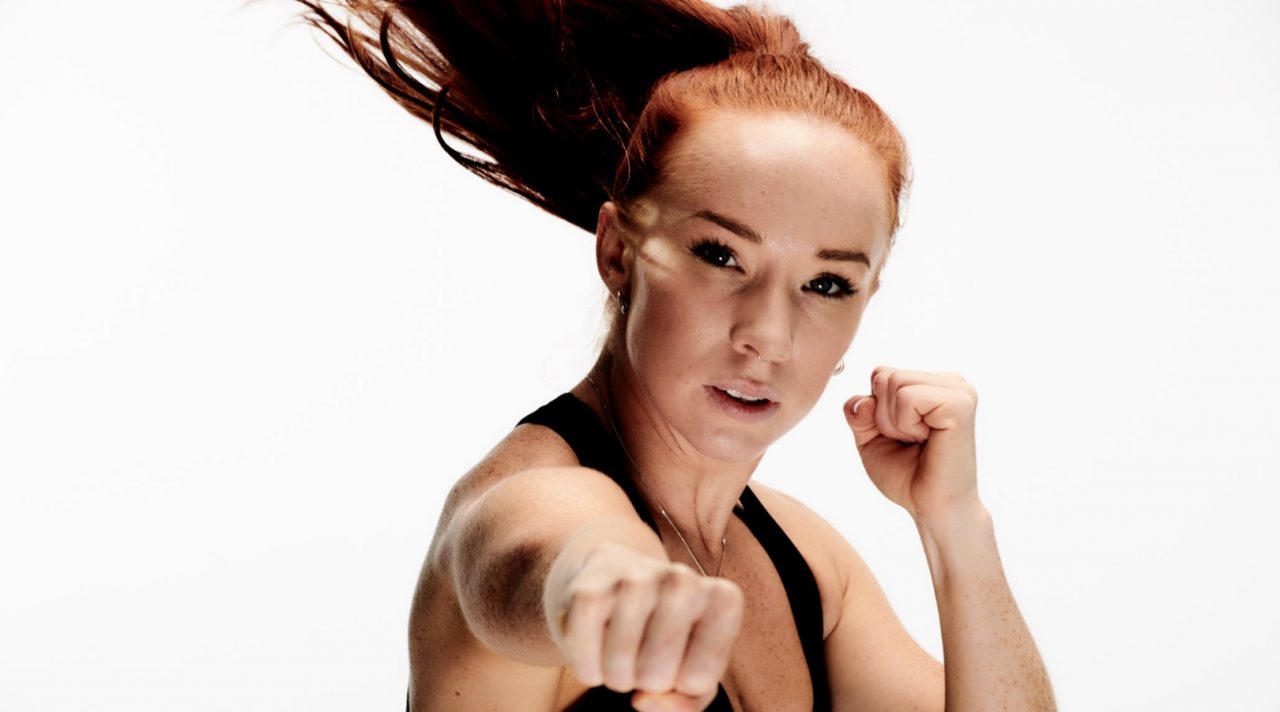 Want to train with Gede? Download Fiit to take her Cardio, Strength and Pilates workouts on the go — from just £10 a month when you take out a yearly membership. Tap below to start your free 14 day trial.
Share article