Meet Matt, our freshest trainer, with a wild fitness journey, a love for tattoos, and a passion for motivating others. Get ready for a vibrant *hair journey. 
Can you tell us about your fitness journey so far – what is your background? Have you always been interested in all things fitness? 
Buckle up, it's been quite the ride! As a kid, there was always a running joke that I couldn't walk straight, always running, climbing and jumping onto everything in sight. Growing up, our family was all about swimming; Dad was the Coach, and Mum our biggest fan, shuttling us to endless training sessions. I even dabbled in synchronised diving for a short while. Football? Well, that was a blink-and-you-miss-it phase. Then came three years of gymnastics in the Middle East. This naturally led to training as a dancer for five years which is when I also started going to the gym to ensure I was looking after my body whilst training. Safe to say, I realised I needed an active job. After becoming qualified as a PT, and as with anything, all good things come after heartbreak, I was soon teaching at a spin studio and the rest is history.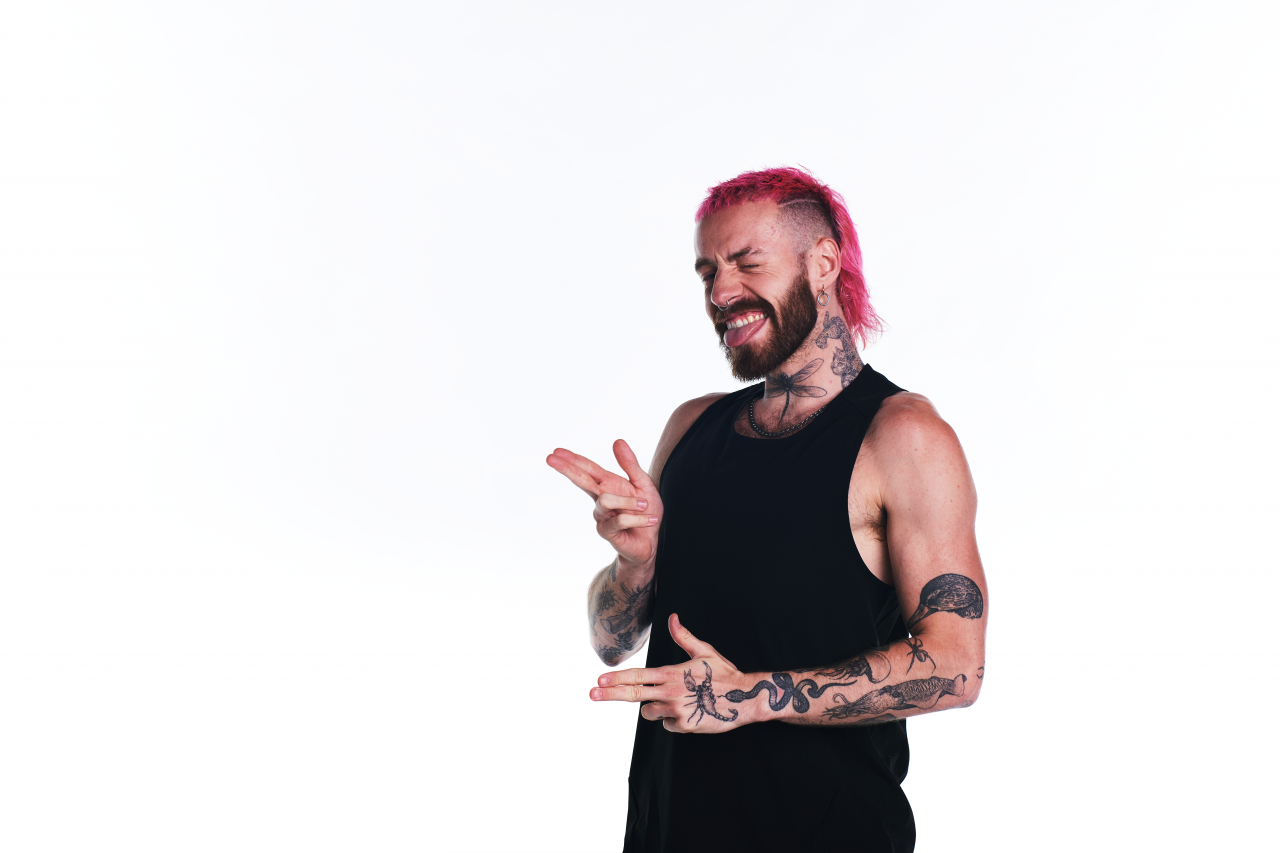 How did you enjoy being a Guest Trainer? 
Being a guest-trainer was an electrifying experience, to say the least – exciting and nerve-racking all at the same time as it wasn't like anything I had done before. It's one thing coaching in a studio, but being on set, in the spotlight and knowing you're being judged, gave me some serious 'X-Factor' vibes. 
It was so much fun though – everyone in the office and the vibe on set, everyone gets your position and understands the pressure of performing in front of the camera.
It was one of the first times in the fitness industry where I felt like I could show up quite wholeheartedly as a queer person with all my weird perks and not be judged for it. I really loved it.
What makes you stand out from the crowd? 
My tattoos are usually a conversational starter, thanks to their symmetrical design. Each tattoo so far has been of an animal, and they've all, coincidently, held a symbolic meaning that fitted into what was happening in my life at the time. Now I'm just getting into tattoos which I think are really cool…like the capybara…they might look annoyed but they're super cute!
Sorry Mum and Dad if you read this but we've got my head tattoo plans planned already…but my mullet needs to grow a bit so we've got some time yet as I'm too attached to it to get rid of it just yet.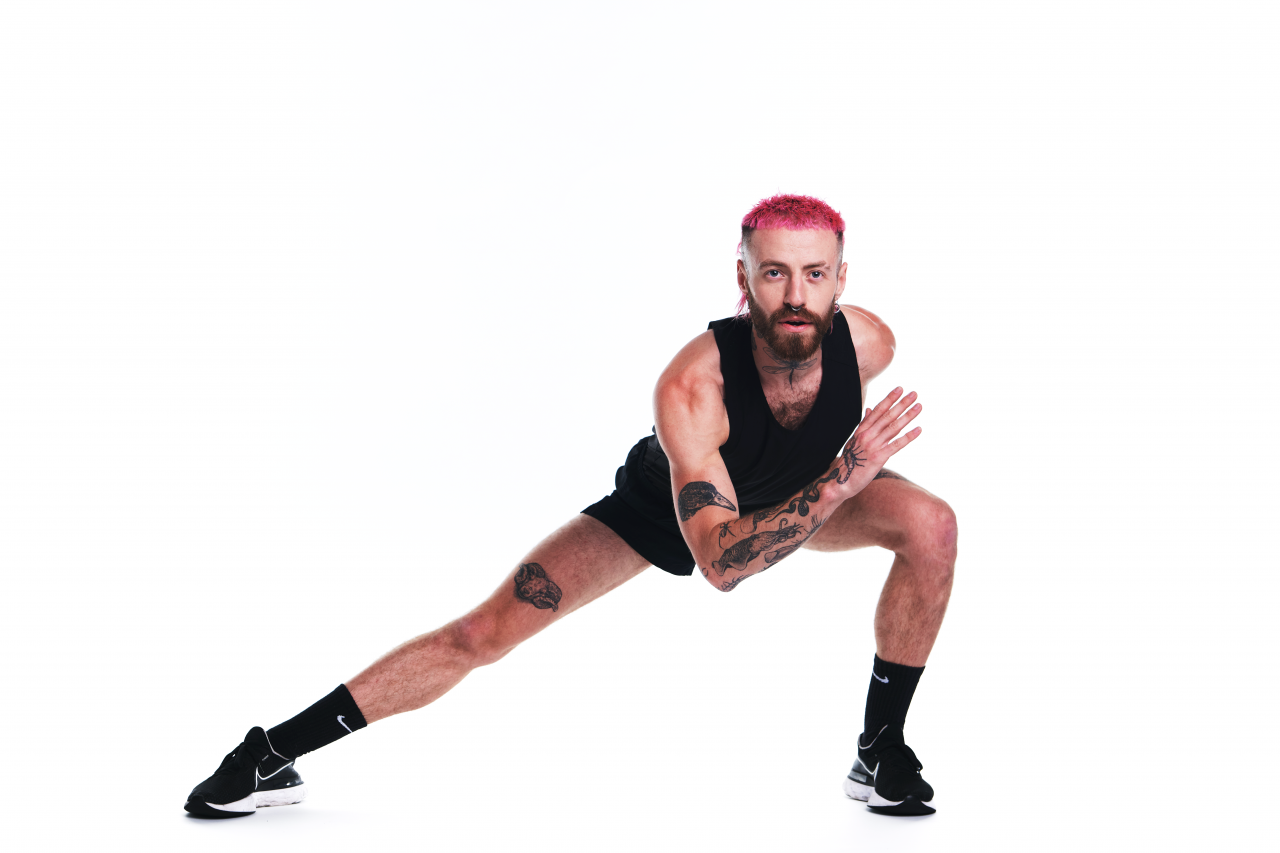 What can the Fiit fam expect from your classes? Any special moves?
I love a snatch. Big fan of the dumbbell snatches. I love a dance break as a distraction from the pain so usually the rest periods in my classes are a little dance break. And Dad jokes. 
How do you motivate people?
Two ways: It's that it doesn't need to be too serious. You show up to have fun. You show up to move your body and that's enough to be proud of yourself for. I'm a big believer in practising gratitude for your body as there will come a day when you won't be able to move your body in the same way. 
On the flip side, the sergeant major in me will say that if you want to make a change in your life, you have to get uncomfortable. When you get to that point when it feels like you need to pull back, that's when you need to stay in it – that's when your body is growing and getting stronger. Get comfortable with being uncomfortable.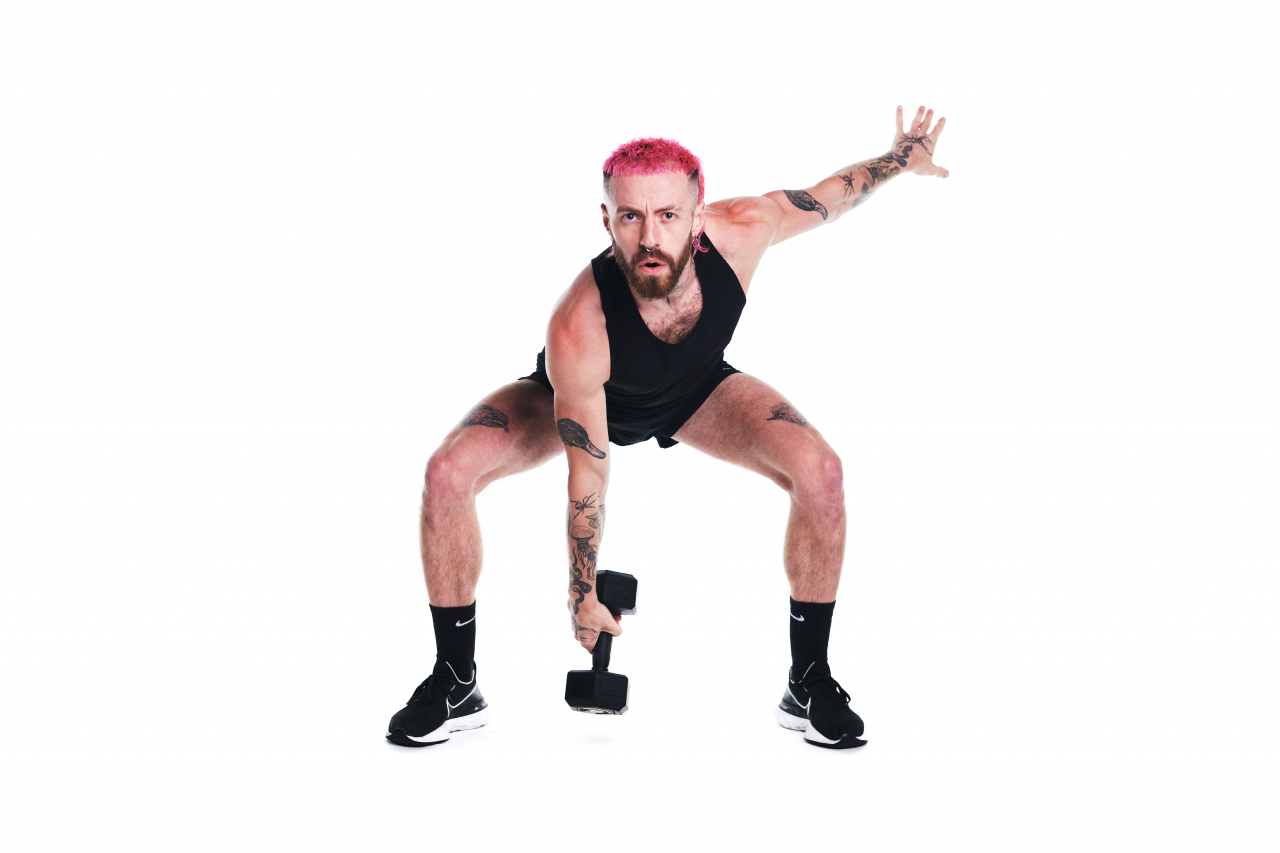 What's your mantra?
It's a stolen mantra, but it's 'I can do hard things' – Glennon Doyle.
Do you have any fave moves? Or exercises you love to hate?
Anything that sees me throwing a dumbbell overhead makes me feel powerful. It makes me feel strong. 
Sadistically, I'm a fan of the burpee. I know people love to say they hate them, but honestly, I love them. 
What are you most excited about 
Getting to meet more of the community. Getting to see people and see how I can help everyone. That's what I love about being a fitness trainer – seeing individuals grow. Getting people excited to move their body – that's what I'm most excited about. 
Share article