If you're a fan of our AssaultBike workouts – you're gonna be obsessed with Tread. And if you're a runner, then Merry Christmas because this is the best present you'll get this year.
Making new moves in our relationship with Assault Fitness, we're incredibly proud to announce the world's first interactive AssaultRunner workouts – launching 4th of April.
Now, you might be thinking what's an AssaultRunner? Or, what makes these workouts so special?
So, I've teamed up with one of TeamGB's best runners (who just happens to be a Fiit trainer), Lina Nielsen to answer all your questions.
SO, WHY FIIT TREAD?
From 4th April, you'll find Tread workouts on the new 'Connect' tab in the app. 
These workouts follow the Sprint, Metcon and Endure concepts – to train your body's three energy systems to make you the ultimate well-rounded, functional fitness athlete (more on that below).
Fiit Tread workouts are fully interactive with the AssaultRunner. So when you connect, you get the data from your tread and Fiit Tracker. Effort (Runner cals). Speed. Rep tracking. HR. KCal (your output). Plus, we're using the same formula and points-based system as the AssaultBike to level up how you track performance and compete.
Don't have an AssaultRunner? No problem. You can do these workouts on a regular treadmill, just without the connectivity.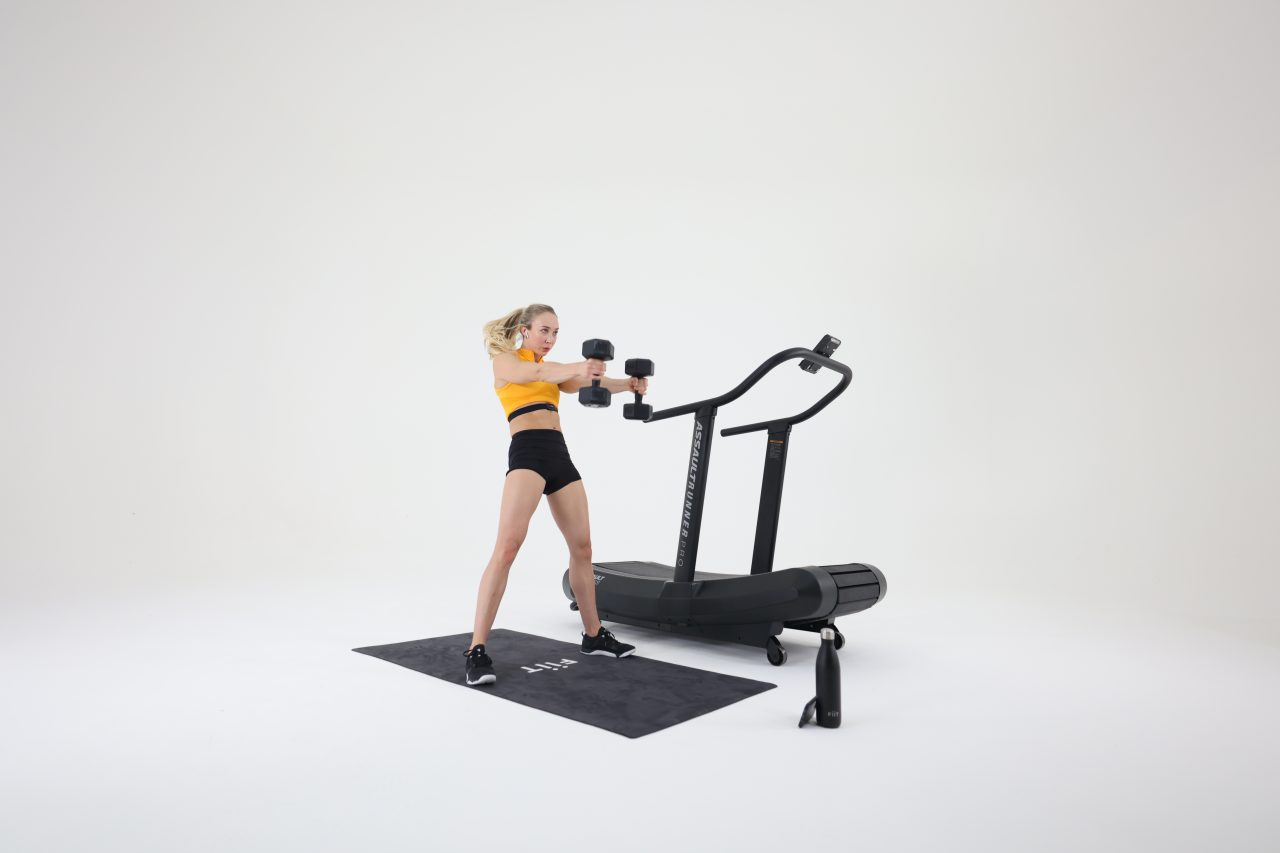 BUILD AN ENGINE & RUN LIKE A PRO
Just like on the AssaultBike, Tread will attack your body from all angles – taking your aerobic and anaerobic capacity to completely new heights. 
Now, let me tell you – Metcon on the Tread is a whole different beast. Short for metabolic conditioning, these are most similar to Dumbbell Shred or Intervals. They burn. They're sweaty. They chew through calories. And they get you running harder for longer. 
Sprint is exactly what it says on the tin. It's all-out anaerobic alactic training. Meaning you'll build explosive strength and power – and optimise your sprint technique. But you also get some rest to focus on your core and upper body.
Finally, Endure is where you'll build an engine for the long game. It's aerobic training – so it's more like a Nonstop class. And these workouts will help you dominate those long runs or training sessions. 
But the best thing? When you implement each one of these workouts per week, you're developing a more complete engine. 
Tread won't just make you a better runner. It'll make you a better athlete.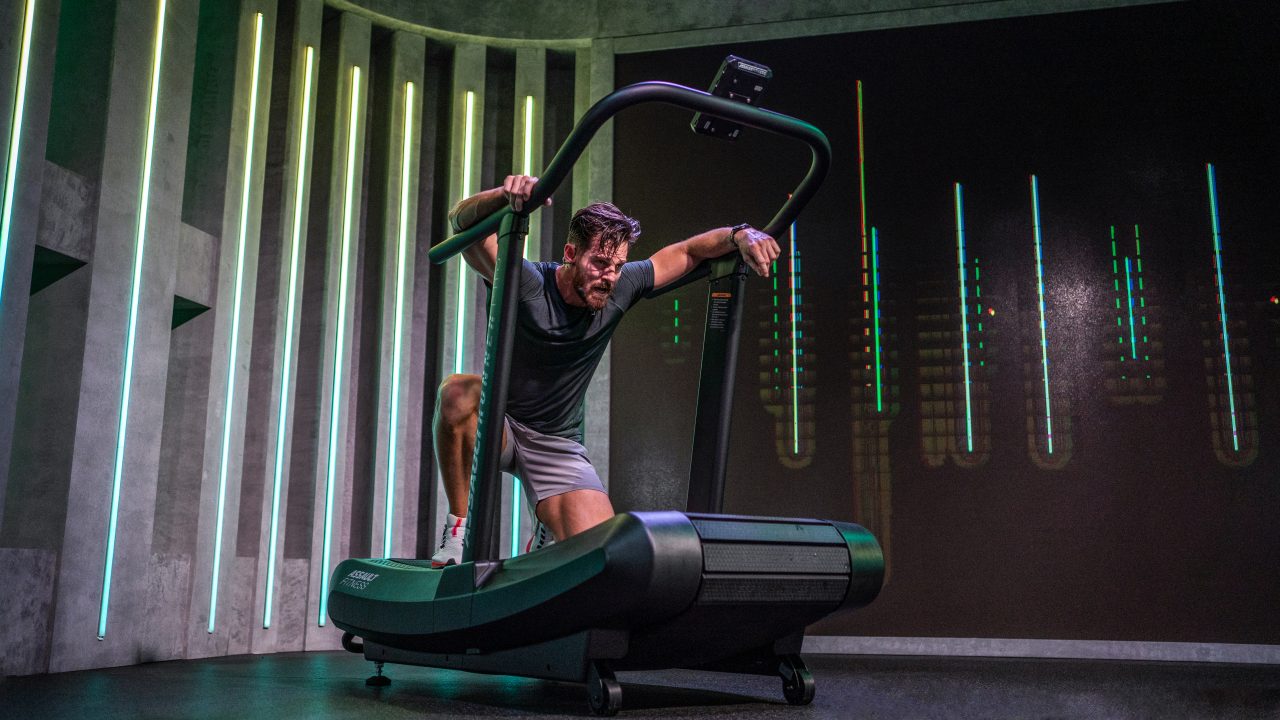 WHO CAN ACCESS TREAD?
You can use any manual or electric-powered treadmill and all members will get access from 4th April.
But, just like the AssaultBike, you'll need an AssaultRunner and Fiit Tracker for the fully connected experience. This includes metrics, rep and progress tracking, competition and leaderboards.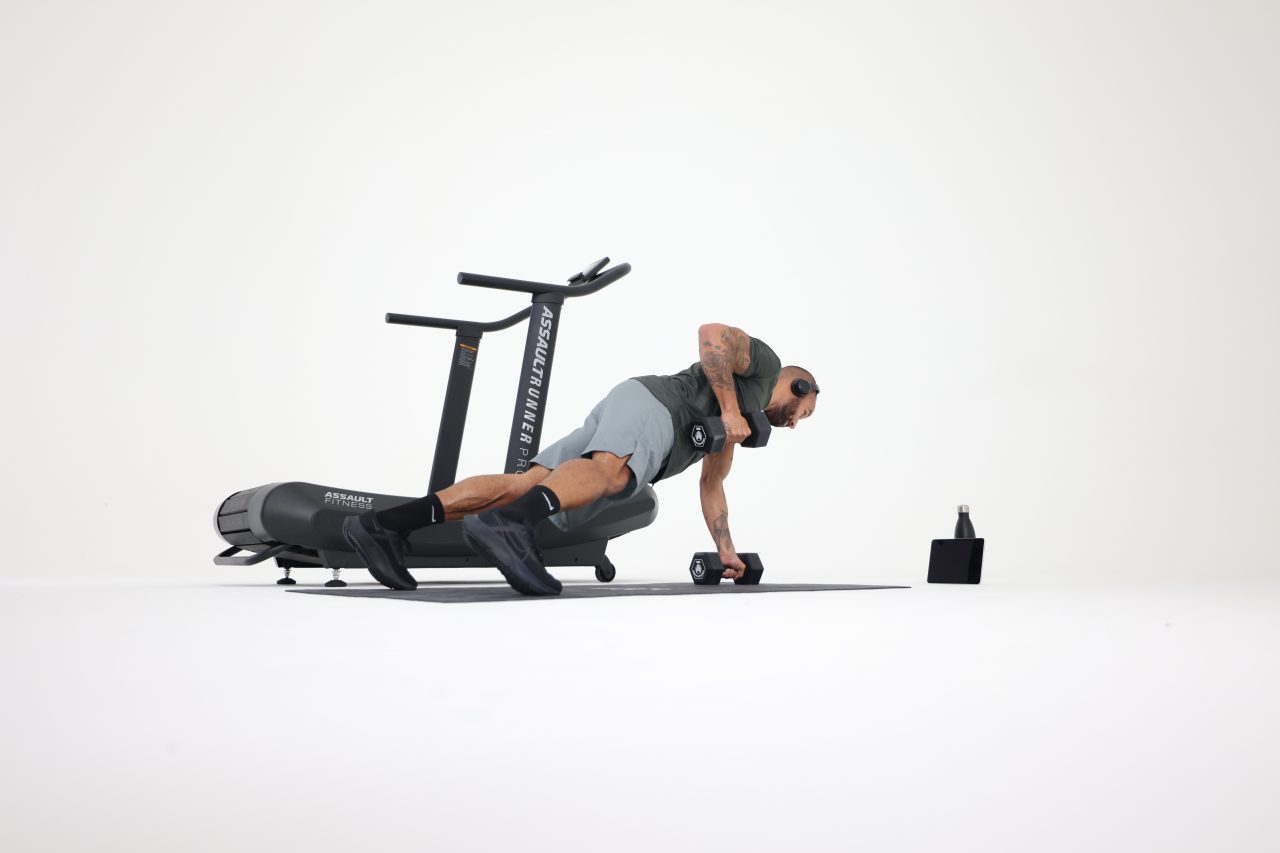 WHAT'S AN ASSAULTRUNNER?
The AssaultRunner is a new breed of running machine. It's a curved, manual treadmill – meaning that it's completely athlete-powered. 
It gives you total control of your stride, speed and output. And it's one of the best pieces of equipment for mimicking real-life running. 
There's no 'start' or 'stop' button. You just get on and go. Meaning that the AssaultRunner is the 'grip it and rip it' of the treadmill world. And we're absolutely here for it.
We aren't expecting everyone to have access to an AssaultRunner or a curved tread. And these workouts are still unbelievable on a traditional treadmill. But, if you can, nothing beats the AssaultRunner. 
Lina: The curve on the back of the AssaultRunner propels your foot to your bum, getting you ready for the next stride quicker. 
On a flat tread, your foot gets left behind and it's a long journey to bring it back in front. 
Running on a curved tread will naturally speed up each stride – giving you a more efficient and effective technique.
If you're gonna use a motorized treadmill, there are quite a few studies that recommend putting the incline up to 1-2% to get closer to real-world conditions. 
And while nothing will perfectly match your efforts on the road – the AssaultRunner does a bloody good job.
Lina: You'll notice your hamstring will feel more fatigued when you step off a curved tread. And that's because – just like running on the ground – it demands more of your hamstrings.
When your foot leaves the back of the curved surface, you need your hamstring to bring your foot in front of you again. 
With a flat tread, you can essentially 'flick' your foot forward again, which doesn't reflect real-life running.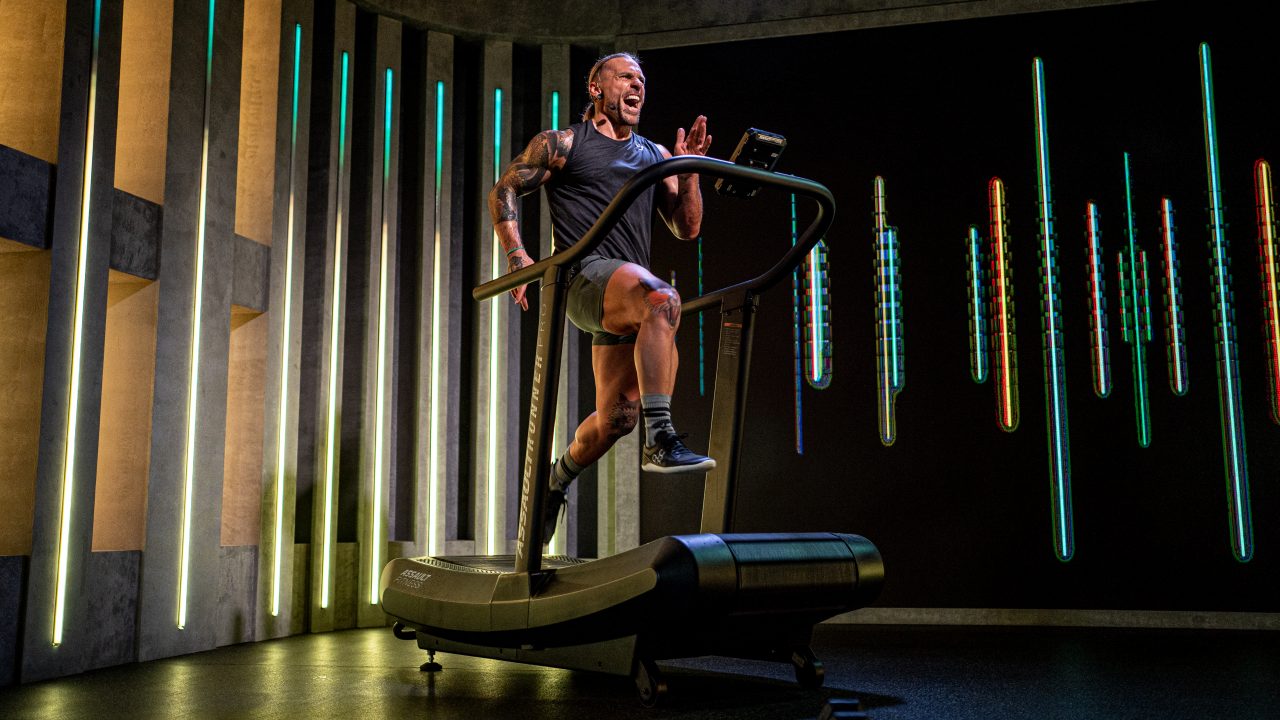 GIVE TREAD A RUN
Tread workouts drop on 4th April. And you'll be able to buy AssaultRunner packages from the Fiit Shop then.
So… who's ready to Fiit and run? 

Share article