Tread workouts are now available under the 'Connect' tab in the app. And let me tell you… They. Are. Something. Else!
The AssaultRunner is a beast of a machine. We absolutely love it. And, so does Lina – everyone's favourite TeamGB Sprinter and Fiit Trainer.
If you're a Fiit member, you have access to Tread workouts and the new Tread Academy Training Plan.
And if you have an AssaultRunner and a Fiit Tracker you can get the fully connected experience – including runner cals (your input), speed, rep tracking, HR, KCal (your output), BMP – there's a lot of data.
You can still do these workouts on a regular treadmill just fine. But, if you can – the AssaultRunner is the Real McCoy. And Lina and I are here to tell you why.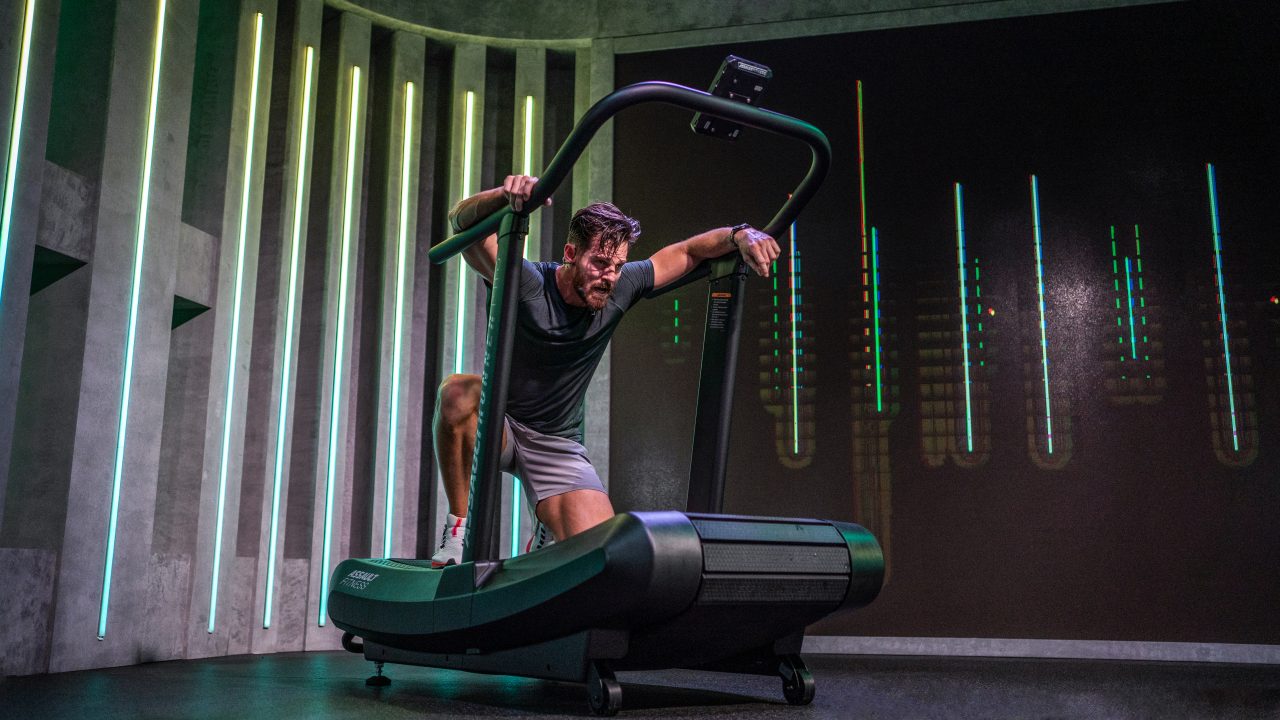 THE ASSAULTRUNNER VS. THE EVERYDAY TREADMILL
The AssaultRunner is a new breed of running machine. It's a curved, manual treadmill – meaning that it's completely athlete-powered.
It gives you total control of your stride, speed and output. And it's one of the best pieces of equipment for mimicking real-life running.
There's no 'start' or 'stop' button. You just get on and go. Meaning that the AssaultRunner is the 'grip it and rip it' of the treadmill world. And we're absolutely here for it.
We aren't expecting everyone to have access to an AssaultRunner or a curved tread. And our Tread workouts are still unbelievable on your everyday treadmill. Particularly as you'll have the one and only Lina Nielsen, TeamGB athlete, cheering you on every step of the way.
THE MECHANICAL ADVANTAGE THAT LEVELS UP YOUR RUNNING
Imagine having a world-class running coach? While that's only a reality for Lina, us mere mortals will have to settle for second best – the AssaultRunner.
Lina: Curved treads enforce better running mechanics. 
The curve means you're more likely to land on the ball of your foot instead of landing on your heel.
Landing on the ball of your foot pulls you forward, essentially dragging the floor beneath you.
Conversely, landing on your heel drives you away from the ground, causing a mini deceleration with each step and sending more force up the leg – making injuries like shin splints and 'runner's knee' more common.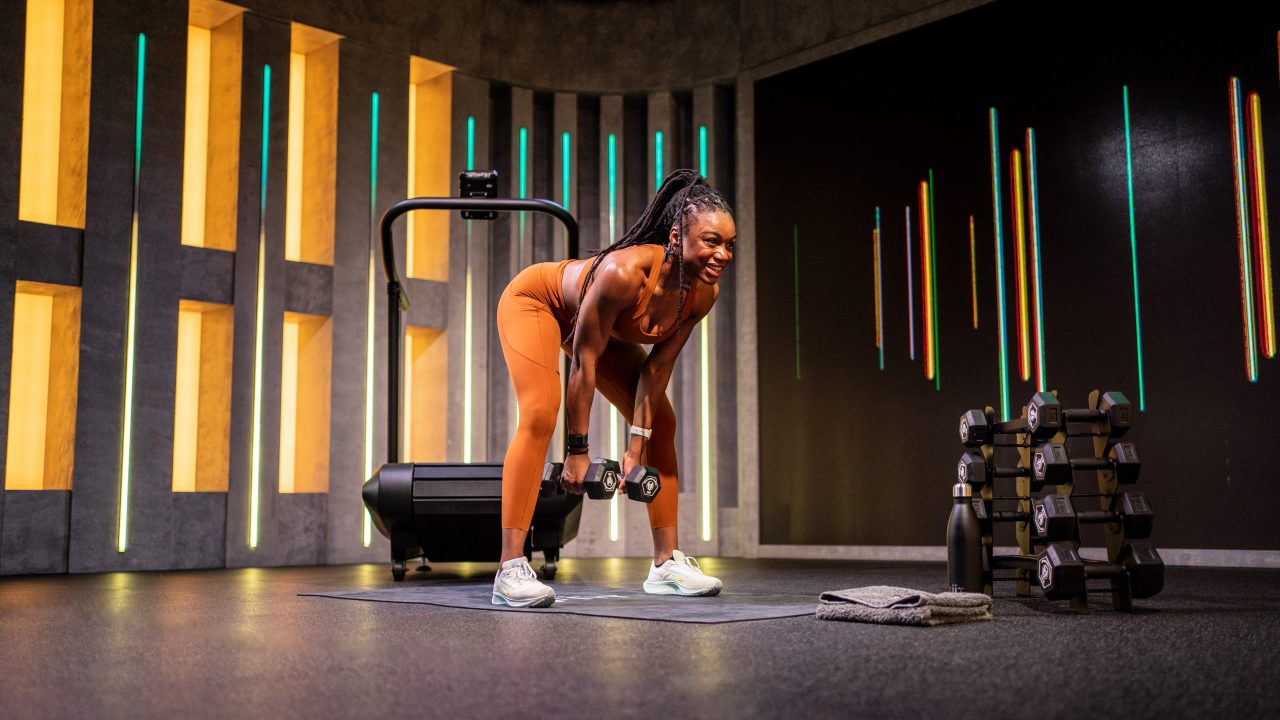 CURVED VS. FLAT
Of course, we aren't expecting everyone to have access to a curved tread. And we absolutely encourage you to use a traditional treadmill. But, if you can, nothing beats the AssaultRunner.
Lina: The curve on the back of the AssaultRunner propels your foot to your bum, getting you ready for the next stride quicker. 
On a flat tread, your foot gets left behind and it's a long journey to bring it back in front. 
Running on a curved tread will naturally speed up each stride – giving you a more efficient and effective technique.
SELF-POWERED VS. MOTORIZED
There are three distinct elements to our Tread programming: the ON:OFF nature, training at different velocities, and targeting your body's energy systems. And the best way to take advantage of those is an athlete-powered tread.
Lina: Two of the main benefits are controlling your speed and mechanics.
In most cases, adjusting speed on a motorized tread will force a change in running style – which isn't always a good thing.
With the self-powered treadmill, you control the pace – not the other way round. So you can run at speeds without compromising technique.
Easily controlling speed is also a game-changer when you're training at different velocities (i.e going from 70% to 90%). All you do is run faster, instead of fiddling with distracting buttons.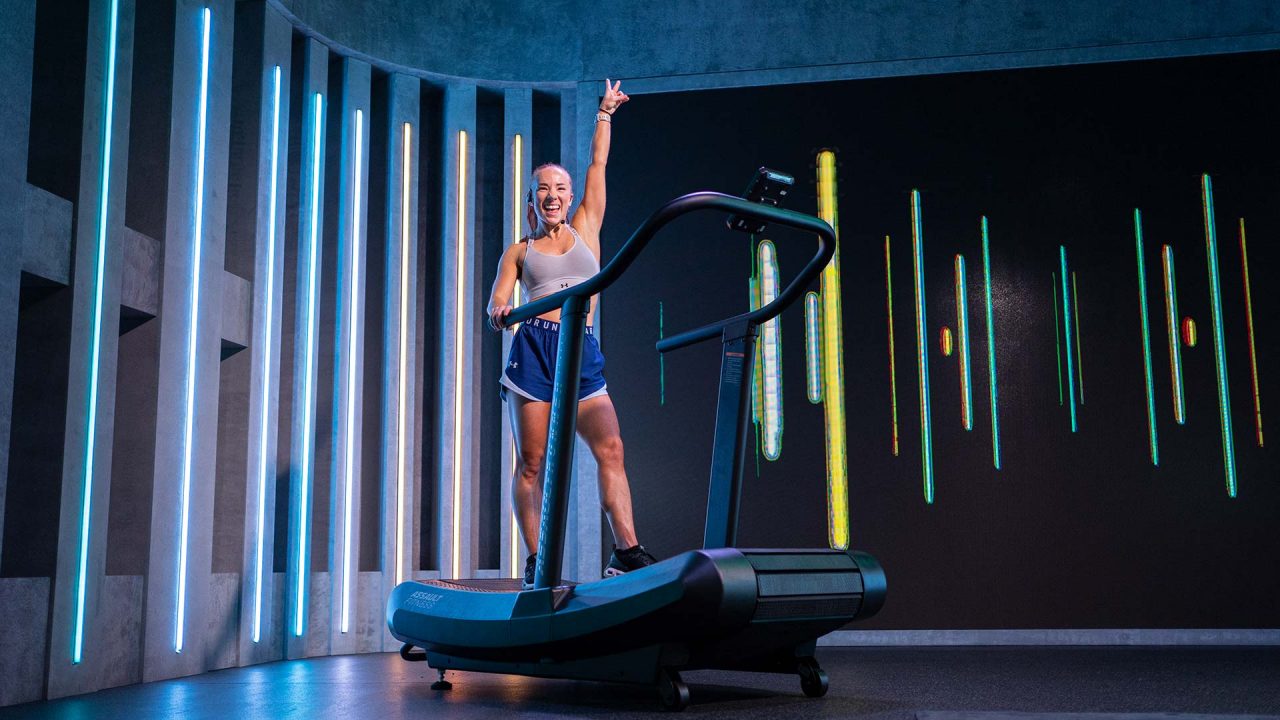 THE NEXT BEST THING
Don't worry if you don't have access to an AssaultRunner. You can still make huge gains using a regular tread. Just pump up the incline to get the most out of your Tread workout.
READY FOR THE TREAD ACADEMY?
Learn to run like an athlete with the latest training plan on Fiit, Tread Academy. Over the course of 4 weeks, you'll study sprint training and metabolic and aerobic conditioning. Plus, you'll learn the foundations of recovery and put it all to the test with a Compete workout.
Chuck on your running shoes and get to work. And don't forget – you were born to run.

Share article