Hey, welcome back!
How have you found integrating new eating habits into your training plan these the past 2 weeks? Feel free to share your feedback in the Facebook group!
When it comes to talking about weight loss, it can seem like everyone has their own theory — and it can be tricky to sort the fact from fiction. So we're here to clear up a few myths, so you can focus on the foods that make a difference. 
Myth 1: You need to cut carbs to lose weight
Cutting carbs initially can contribute to weight loss, but this weight loss is merely water loss as 1g of stored carbs (aka glycogen) requires 4g of water. So essentially you're just shedding water. Carbs are vital for so many functions, including metabolism, gut health, energy and hormone production to name a few. 
Cutting carbs in the long run isn't sustainable and can even lead to weight regain. Therefore we suggest you look at the types of carbs you're consuming, and focus on complex carbs (whole grains, beans, legumes and starchy veg e.g. sweet potatoes, squash, parsnips etc) rather than the simple carbs (white bread, white pasta, white rice and high sugar foods).
Myth 2: Fat makes you fat
We're sure you know this by now but just a reminder… fats don't make you fat! Fats have a high satiety value meaning they'll keep you fuller for longer and consequently you're likely to eat less. They also have a stabilising effect on blood sugar, which means they won't leave you with energy slumps or sugar cravings. 
However, while fats don't make you fat, you do need to be aware of the types of fats you're eating. Opt for monounsaturated fats e.g. almonds, olives, avocados, eggs and fish and be aware of your portion sizes and don't over do it. Read on for suggested portion sizes.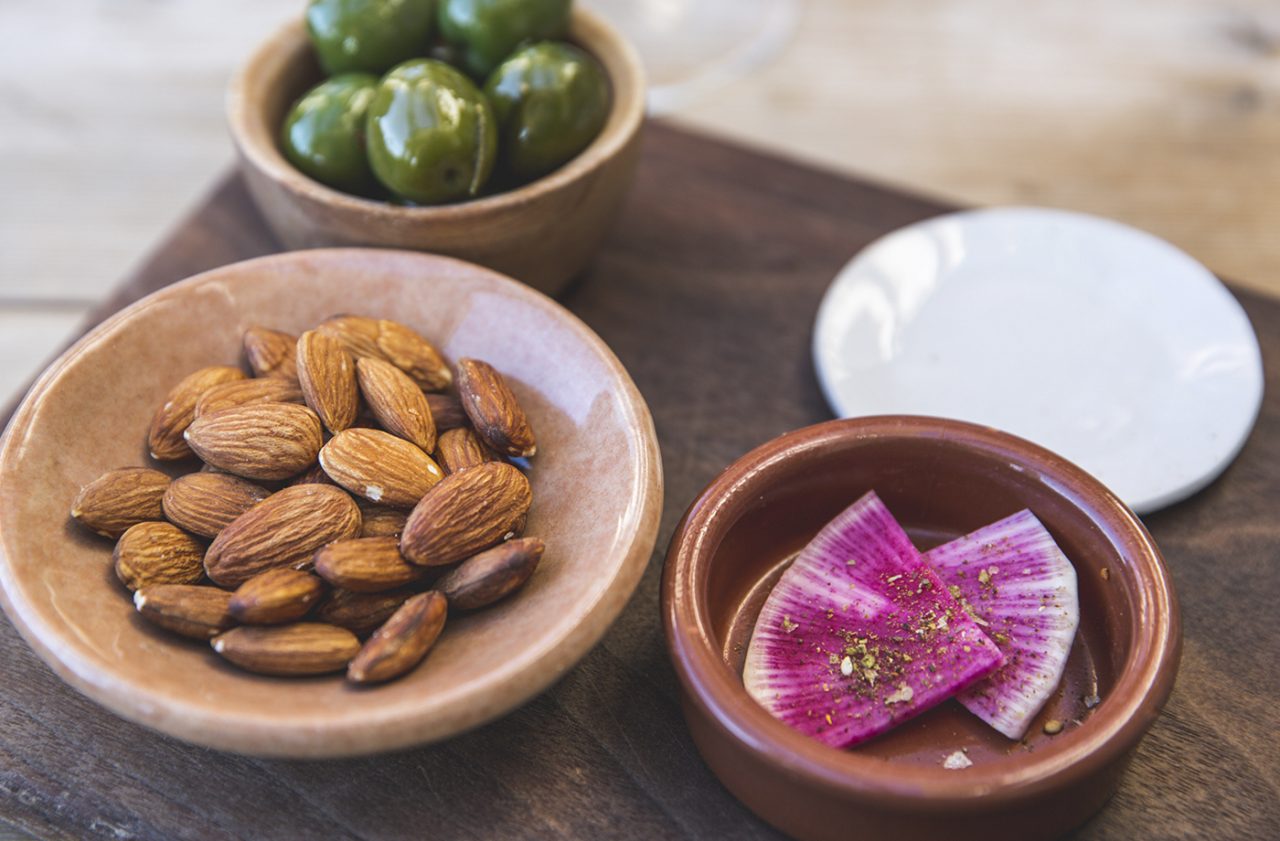 Myth 3: Skipping breakfast leads to weight loss
You may think that skipping breakfast means fewer calories and therefore helps with lose weight. However, research has shown that those who skip breakfast are likely to eat more calories later on in the day. For some people skipping breakfast can also lead to low blood sugar levels which can cause you to crave sugary foods. We suggest you go for something high in protein, like eggs, or complex carbs such as porridge.
Myth 4: Low calorie diets are the key to weight loss
It's true that calories play a role in weight loss, and awareness of portion size is important, but they aren't the be all and end all. Low calorie diets are not sustainable, they can leave you feeling hungry and restricted. Low calorie diets also pose a risk of nutrient deficiencies, causing your body to crave certain foods. We suggest you focus on the quality of your calories and your portion sizes rather than the number themselves.
Try a wild salmon bowl or spicy meat balls with chilli black beans for high quality, high fibre, satiating dinners.
Portion size guidelines for healthy fats
Avocado: 1/2 an avocado
Nut butter/ tahini: 2 tbsp
Olives: 2 large thumbs (about 8-10 large olives)
Nuts: 1 small handful (about 25g)
Greek yoghurt: 1 small pot (~125g)
Cheese: 1 small matchstick box
So now you can see that sustainable weight loss isn't about any crash diets — it really is a lifestyle. More next week!
Share article