Meet Nez. Champion Muay Thai fighter. Master strength trainer. Mother. Mentor. Coach. And now, Fiit trainer.
Rated by The Evening Standard as one of London's best trainers and self-proclaimed fitness nerd, Nez is here to help you level up your strength training and empower you to chase a better version of yourself. You'll be pushed outside your comfort zone and shown that there are no limits – no final destination.
Let's dive in and discover more about the legend that is Nez, and how her Fiit classes will pack a serious punch.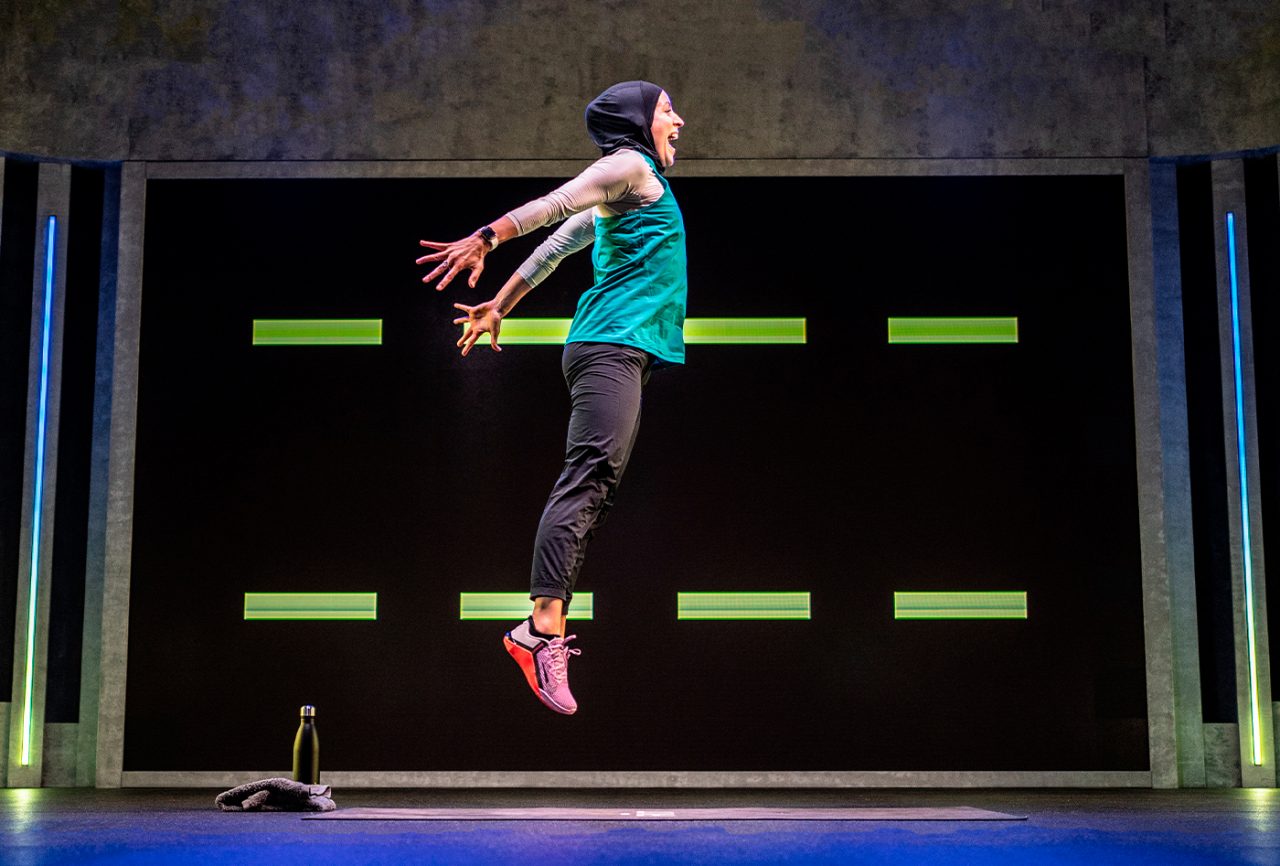 Nez's story.
Following a childhood obsession with competitive sport and a teen romance with weightlifting, it was in Nez's uni years that she stumbled upon the martial arts. She was immediately drawn to the benefits of this whole body functional movement.
Fast forward more than a decade, Nez is now geared with 15+ years of experience in fitness (learning, lecturing, coaching), 10+ years of Muay Thai fighting, her own fitness-based Muay Thai concept, and a strong, influential platform that inspires young women to smash their goals.
Never far from Nez is her Muay Thai world champion husband and their two young daughters, all of whom she considers her greatest achievement and inspiration.
How she does it all.
Multi-tasking extraordinaire, Nez confesses she's never been a one-hat kinda woman. Between her daughters, a solid 25+ hours of PTing each week, and keeping up her own training and projects, juggling would be an understatement.
While she's still perfecting her routine, Nez will happily take her allotted 90 minutes each evening once the kids are in bed. Catch-up emails. Zoom meetings. Training. Coaching. Hey, you might even catch her chilling out in the Rebalance Studio.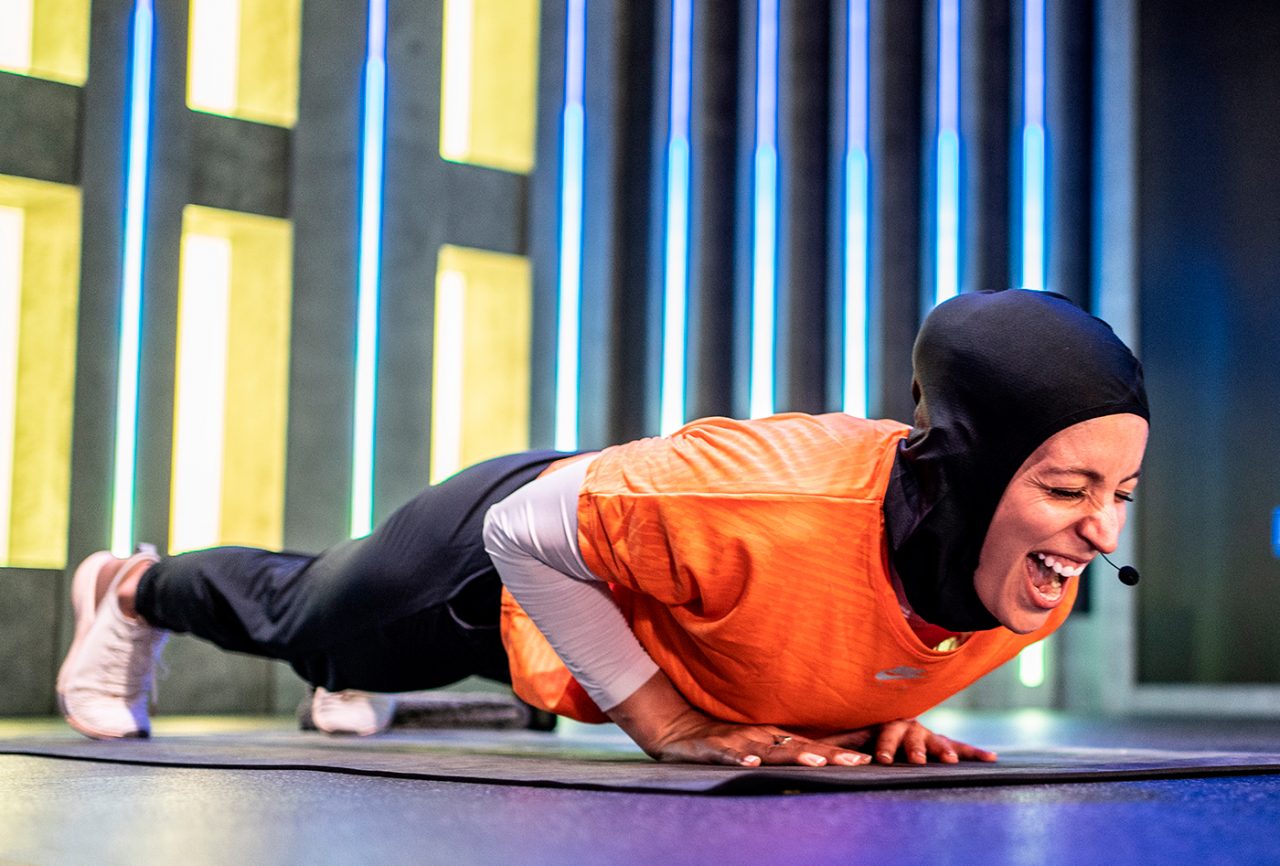 Monumental career moments.
Nez made her comeback to Muay Thai post-babies in Thailand, after being uncertain whether she'd ever step foot in a ring again. Becoming the first woman to compete in a Muay Thai stadium wearing a hijab in Thailand, she opened up the opportunity for many other women to compete in sport while practicing their faith. Seriously impressive.
So, why join Nez in the Strength Studio?
Nez's aim is to make you feel stronger. To build your confidence in your own body. To show you what your body is capable of. 
Nez reiterates that her workouts are for E-V-E-R-Y-O-N-E. If you have a body, you should be training with Nez.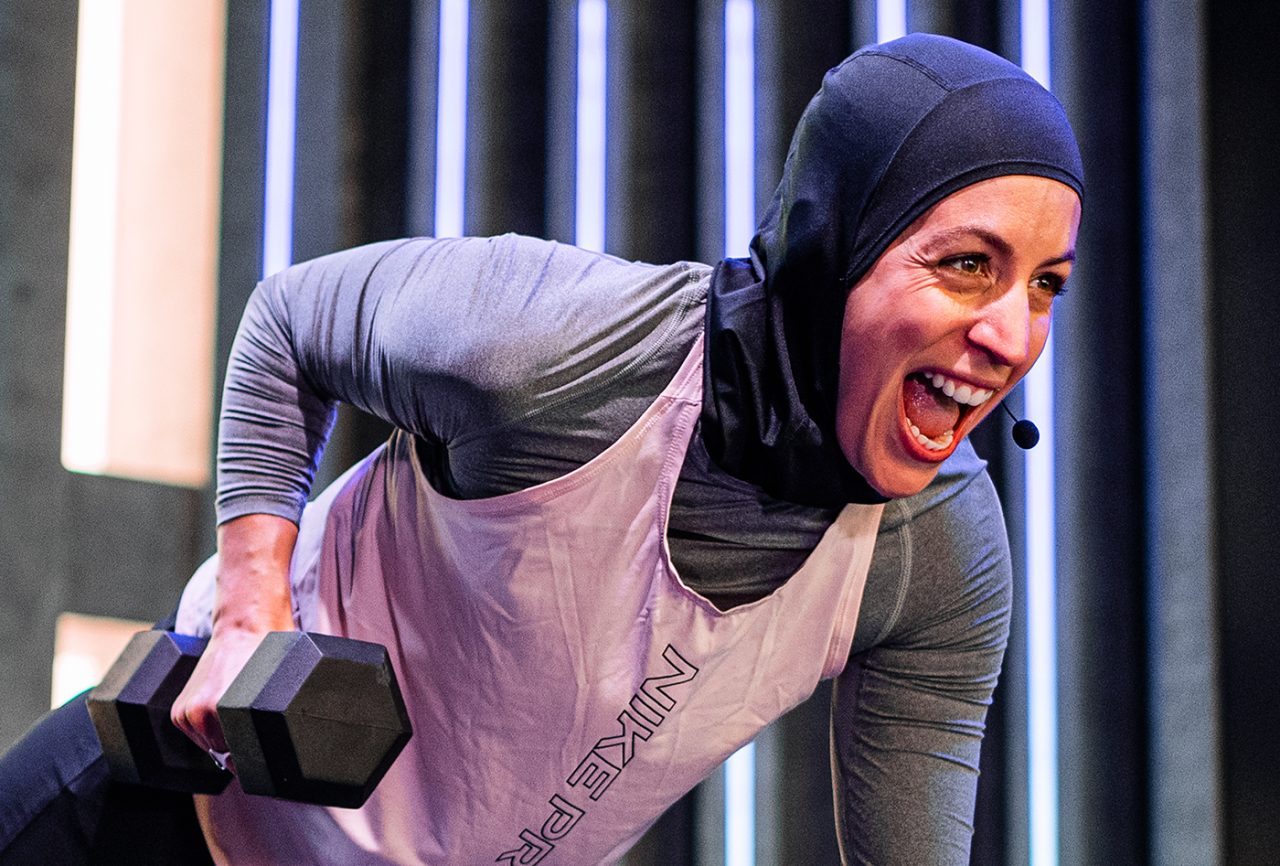 Her go-to Fiit workouts.
Nez is the one you can't drag away from the Strength studio. She loves a targeted workout, like Upper Push or Upper Pull. BUT, she's keen to spend more time in the Cardio studio and wind down in Rebalance.
Want to level up your strength training with Nez? You know what to do.

Share article