Welcome to week 6!
By now you should be feeling and seeing the benefits of regular exercise and healthy eating. It's really important that you don't stop there. Keep on taking classes, maybe even try another Fiit Plan, and continue to cement these healthy habits into your everyday life.
Here are our top 5 tips to ensure you stay at the top of your game.
1.  Get creative
Eating the same things over and over again can get pretty boring. Why not try at least one new recipe a week. If you're cooking for others, mix it up so they feel inspired by your healthy eating too.  
This Pesto Crusted Cod with Puy Lentils recipe is a crowd-pleaser. 
2. Slow down
Be mindful when you eat. Wolfing down your food isn't good for digestion and your body's ability to absorb all the nutrients, so take your time and avoid any stimulus which may distract you from your food. No more TV dinners!
3. Never shop hungry
Research shows we're more likely to opt for higher calorie foods — sweets, cakes and salty snacks — if we do the weekly food shopping on an empty stomach. Avoid this by grabbing a healthy snack before you visit the supermarket. 
4. Try 1 new fruit or vegetable a week
We challenge you to pick up a new fruit or vegetable each week. It's totally fine if you don't know what to do with it. There are thousands of online recipes at your fingertips!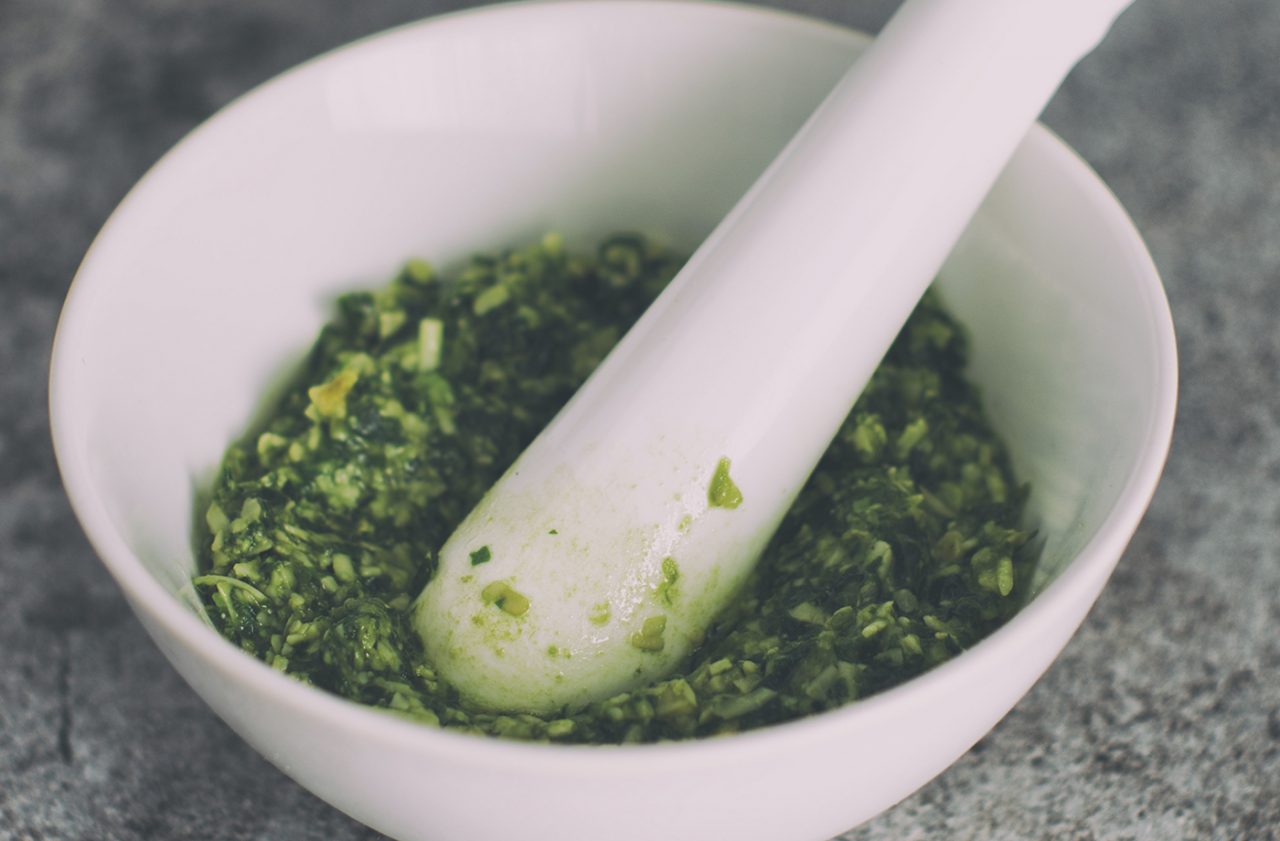 5. Get plenty of zzzs
Prioritise your sleep. Research suggests that people who sleep less than 6 hours a night are much more likely to crave high-sugar, high-fat foods the following day. Aim for 8 hours a night. We recommend going tech-free an hour before bed to improve the quality of your sleep.
 *   *   *   *    *   *   *   *
Congratulations for coming this far — let's smash week 6!
References:
Markwald, R. R., Melanson, E. L., Smith, M. R., Higgins, J., Perreault, L., Eckel, R. H., & Wright, K. P. (2013). Impact of insufficient sleep on total daily energy expenditure, food intake, and weight gain. Proceedings of the National Academy of Sciences, 201216951.
Dashti, H. S., Scheer, F. A., Jacques, P. F., Lamon-Fava, S., & Ordovás, J. M. (2015). Short sleep duration and dietary intake: epidemiologic evidence, mechanisms, and health implications. Advances in nutrition, 6(6), 648-659.
Chaput, J. P. (2014). Sleep patterns, diet quality and energy balance. Physiology & behavior, 134, 86-91.
Simon, S. L., Field, J., Miller, L. E., DiFrancesco, M., & Beebe, D. W. (2015). Sweet/dessert foods are more appealing to adolescents after sleep restriction. PloS one, 10(2), e0115434.
Tal, A., & Wansink, B. (2013). Fattening fasting: hungry grocery shoppers buy more calories, not more food. JAMA internal medicine, 173(12), 1146-1148.
Share article