Every New Year, we flock to the gym with the best intentions. We book the toughest classes, try to hit max speed on the treadmill and chisel our guns with the endless array of weights on offer.
But motivation is often short lived. 'Gymtimidation' is a real phenomenon that traps us in our comfort zone, doing the same tired workout routine every week (or ditching exercise for good). Hands up who's been there?
We want to help you turbocharge your gym experience. To give you access to the best workouts and trainers, so you can make the most of your gym membership. And start making healthy habits stick, longterm.
This Autumn, get your Fiit on with Hussle.
We've partnered up with Hussle to give you access to almost 3,000 gyms, health clubs and spas around the UK, at a fraction of the cost.
It's really simple. Just choose a pass that works for you (whether that be one-off visits or monthly passes) then work out at some of the best gyms around the country, wherever you go. No sign up fees, no inductions and no contracts. 
THE PT IN YOUR POCKET
Your days of aimless wandering around gym equipment are over.
Once you've stepped through the doors, all you have to do is find a space. Set up your mat. Grab a few weights. Plug in your headphones. And get in the zone with a 25 or 40 minute class on Fiit. Zero distractions. Tons of room to move around. And hundreds of workouts to choose from (so there's no need to plan your next move).
Want to use the machines? No problem. Jump straight onto the rower, the elliptical, the bike, the stepper. Vary it up. Then stretch out and unwind with our Rebalance experts, so you bypass next-day DOMS.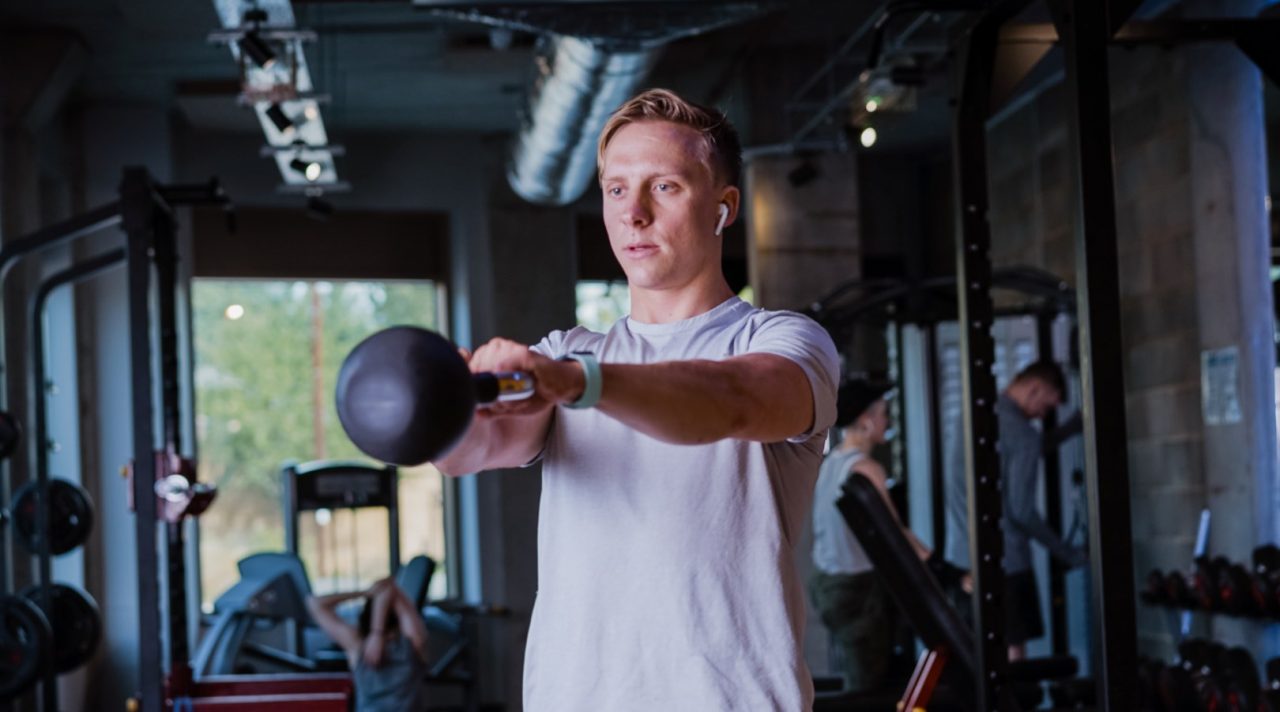 To get started, head over to Hussle and choose a pass that works for you. If you're already on Fiit, check your email — we've sent you a unique code you can use to get 25% off. If you haven't received it, contact us and the team will be happy to help. 
New to the app? Get a free day pass from Hussle and work out with our trainers in any gym of your choice.
Don't leave it to the New Year. Get ahead of the curve with Fiit and Hussle.
Share article