It's running season.
Tired feet. Sore knees. Tight calves, hamstrings, hip flexors, quads, glutes, ITBs, adductors, QLs, tib ants – why is everything so tight!? If you're training for a marathon, you know all about it.
So, how can we minimise these nags and niggles? And what does our latest Runner's Support training plan have to do with it?
We sat down with Adrienne, Alice, Gede, Lina, and Sean (dream team anyone!?) to chat about yoga, pilates, strength, core, prehab, breathing, nutrition, warm ups, cool downs – pretty much everything you need to level up your running performance.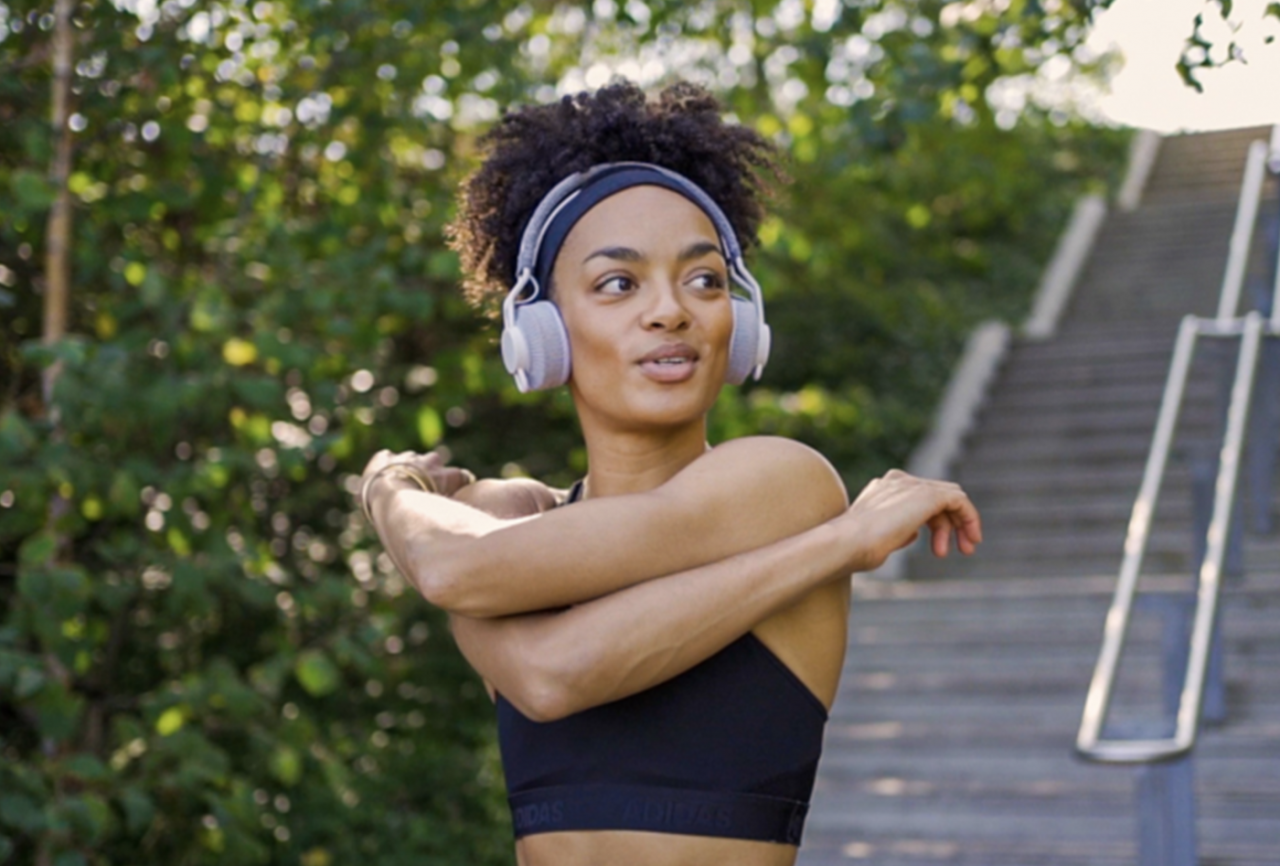 WARM IT UP. COOL IT DOWN.
Adrienne says: People are often reluctant to warm up because they don't want to fatigue their legs before a run. But the opposite is true. When the correct muscles are activated, you'll run with better form, posture and efficiency.
I'll be honest, I've never understood how people can return home after a long run and NOT immediately start lunging. Stretching post-run feels so good! But most importantly it is essential for optimising recovery and preventing injuries.
To make things easy, we have 10 minute Pre Run Warm Up and Post Run Stretch classes. Start intro'ing them into your training and you'll honestly notice a massive difference.
Gede says: After a run, don't be tempted to skip your cool down. This will ease out tension in your muscles and help kick start the recovery process. Treat your cool down and your recovery day like the preparation for your next training session.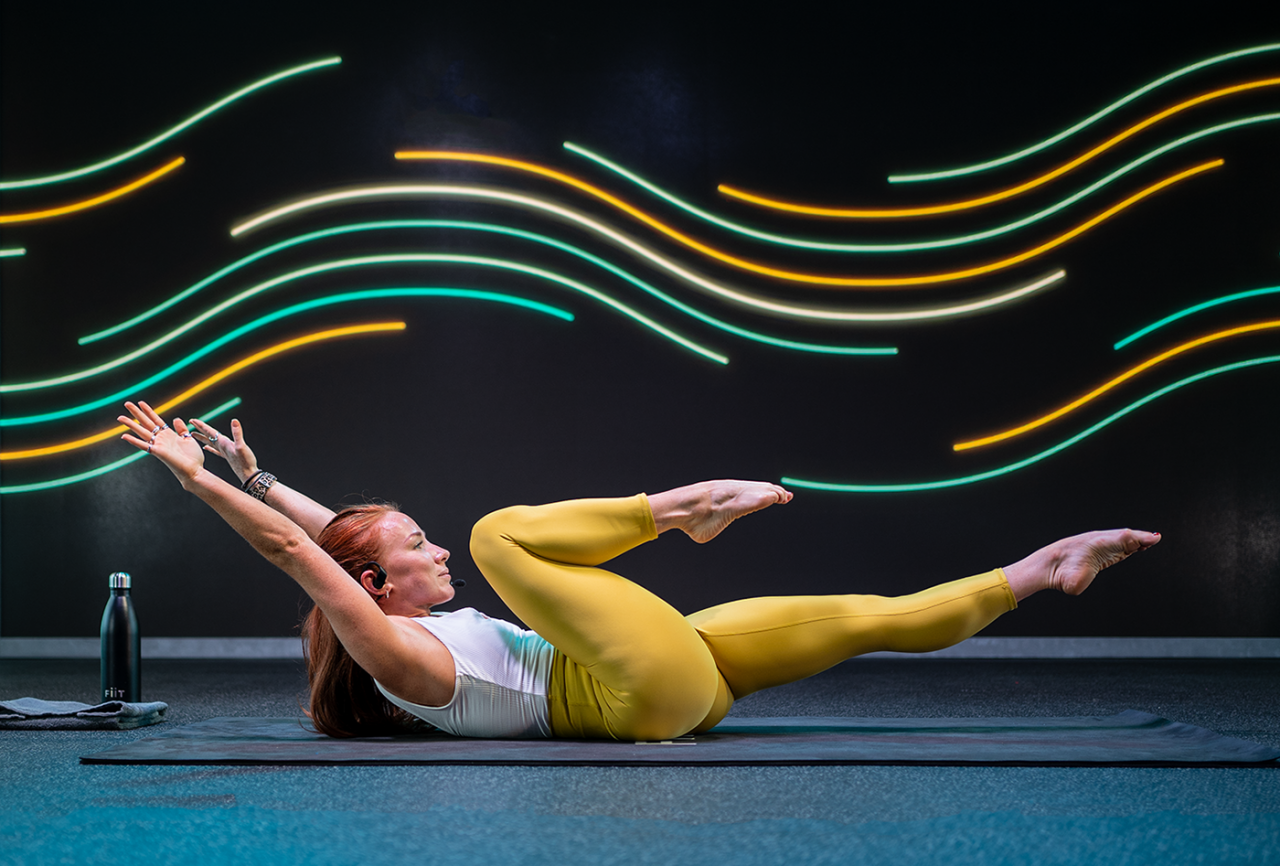 RUNNERS DO PILATES TOO
Gede says: These pilates classes are hyper-specific for runners. We work into your core to improve your posture and breathing. We look at pelvic stability to make sure the correct muscles are fired up and engaged, and to minimise the risk of IT band syndrome or runner's knee. Plus, we strength your abs and glutes to ensure they can resist any unwanted rotational motion.
Adding pilates into your weekly routine is going to help bulletproof your runner's body.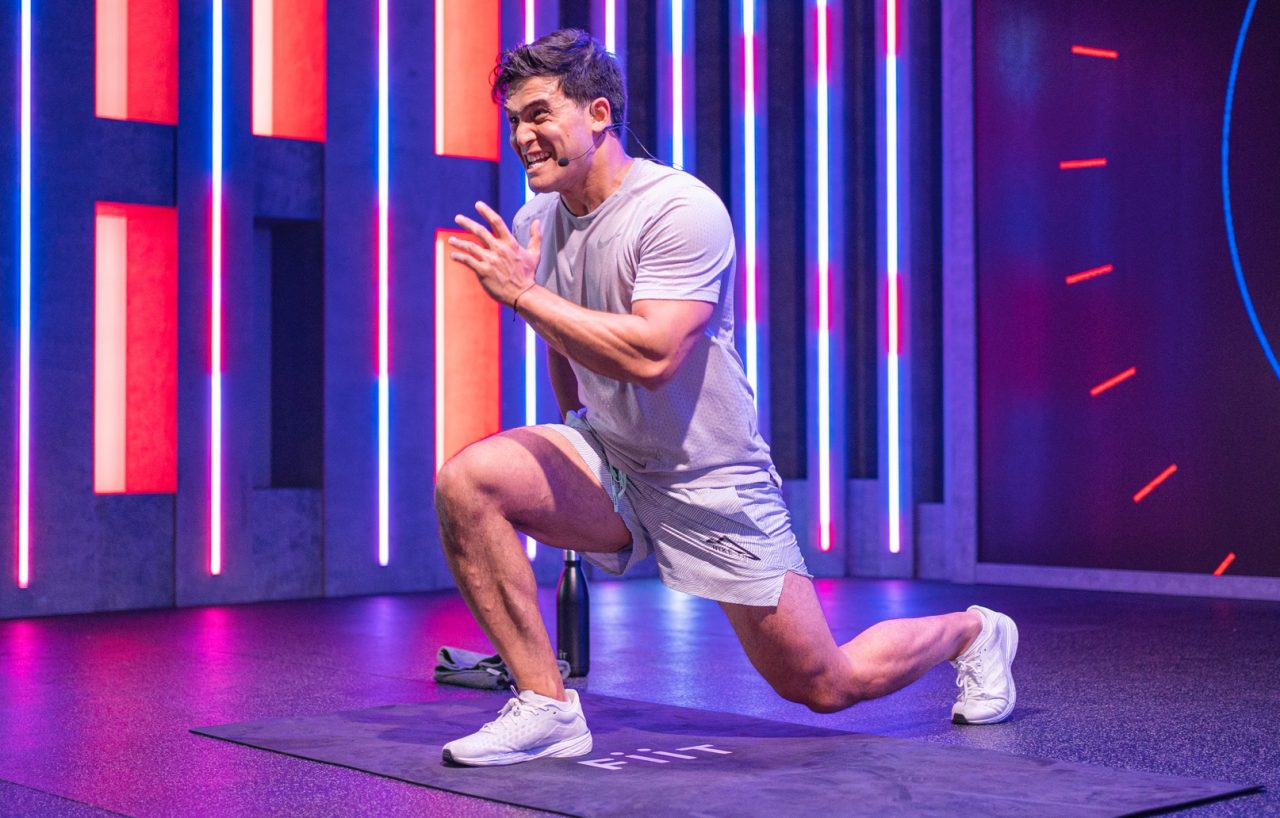 STRONG THINGS DON'T BREAK
Sean says: You might think runners should just run… But that's a one-way ticket to chronic injury. Just by using general strength work – i.e. not running – we can achieve most of the adaptations we need for a successful endurance event.
Our Strength For Runners classes have been built with running economy in mind, as we know that this is one of the greatest predictors of success in long-distance running. For example, strengthening your ankles and calves will help propel you forward. So, if we think about how many strides you take in a marathon, just a small improvement of each step has a big impact in the long run (pun very much intended).
Gede says: Strength training is vital and will be a game changer for professional and recreational runners. The repetitive movement of running can put stress on the same joints, bones and muscles over and over again, and may result in overuse and injury. The best way to mitigate this is to follow a dedicated strength programme, like Runner's Support.
EAT TO PERFORM
Gede says: To understand what's going to work best for you on race day, it is worth trialling your race day fuel on some of your longer training runs. Experiment with different gels and fuel sources to find out what agrees with you. The last thing you want is an upset tum on the day you have been training so hard for!
Alice says: Complex carbohydrates are a key energy source. Think oats, rice, potatoes and grains for slow burning fuel. On race day – gels, nuts and gummy sweets can be really helpful and easily stored snacks for a long run. Aim for a handful (at most) of snacks in intervals of 45 minutes to avoid feeling full or getting indigestion.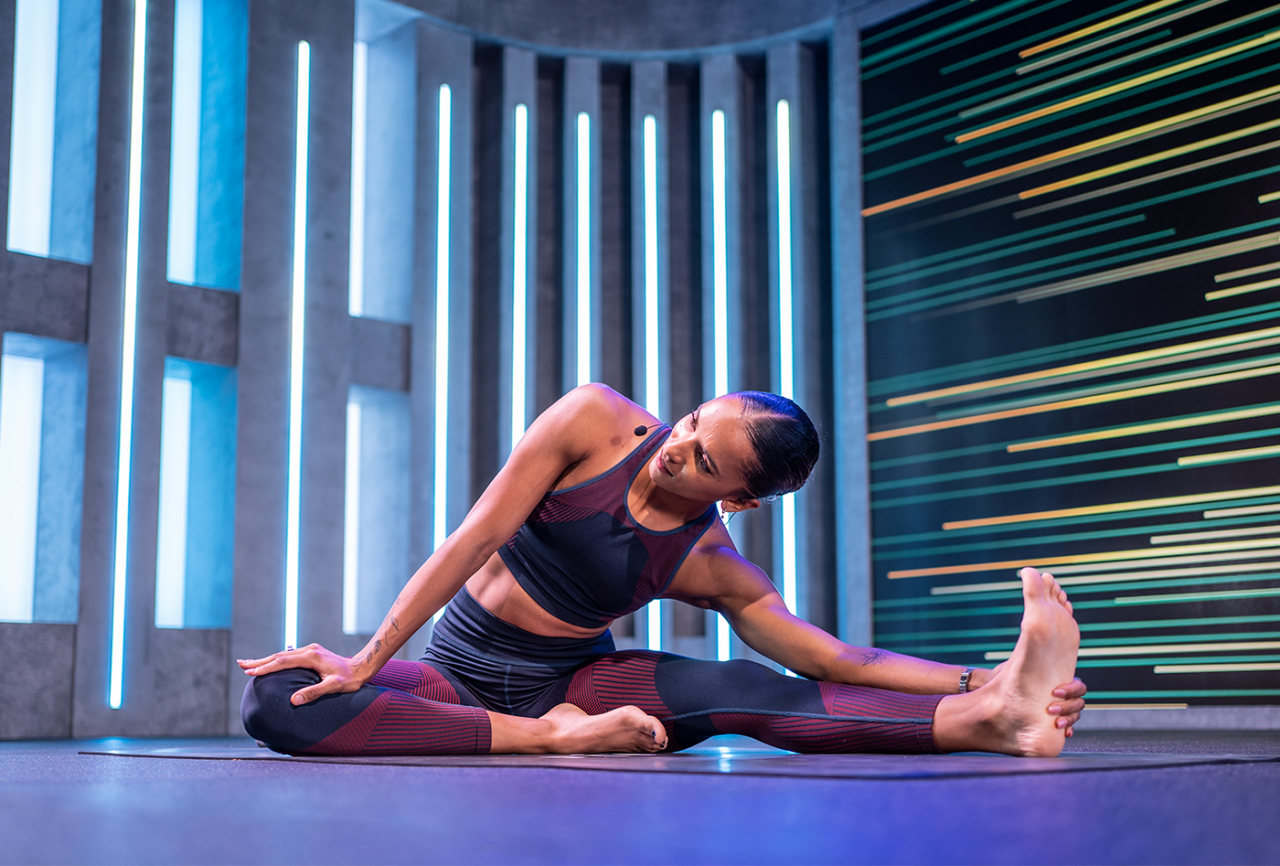 YOGA FOR RUNNERS IS YOGA FOR PERFORMANCE
Lina says: One of the great things about yoga is that it can be really specific for running. My classes can be taken before or after your training. Or even on a rest day. We target all the classic runner's nags and niggles because being injury-free is super important.
I'm a big believer in prehab. But it's something that not enough people do. With these Yoga For Runners classes, you're doing all the prehab, without knowing you're doing prehab.
RUNNER'S SUPPORT PLAN
Our Runner's Support training plan has everything you need to level up your running performance and put your best foot forward. Whether it's a race PB you're chasing down, or you're just aiming to get running-Fiit, Runner's Support will have you pounding the pavements with confidence.
Just head to the app. Tap 'Training Plans' and 'General'. Roll out your mat. And we'll take care of the rest.

Share article