The festive season is nearly upon us.
Lights are going up on every storefront and the smell of mince pies will soon follow you around from dusk 'til dawn.
Christmas is arguably the most indulgent holiday, and rightly so. It wouldn't be Christmas without a delicious, gut-busting dinner in the company of your nearest and dearest. Or without a gigantic box of chocolates, casually placed within reach of your desk. We could go on.
It's important to let our hair down and indulge in these treats, but as with all things, moderation is key — as is regular exercise.
Here are 6 simple tips to help you get through the holidays without piling on the pounds.
1. Set a weekly target
Decide upfront how many classes a week you want to do and commit. We recommend 3 classes a week, which is less than 90 minutes total training time! If you want to push yourself harder, join a Fiit Plan and challenge yourself to 4 classes a week for 6 weeks. Why wait 'til January to start hitting your goals?
2. Vary your exercise routine
Mix up your training with cardio workouts, bodyweight training and classes to keep you flexible. With our 6 week personalised training plans, we'll recommend 4 classes every week, ensuring you never get bored! You'll see results in a matter of weeks. By changing up your workouts you'll also target different muscles, so branch out!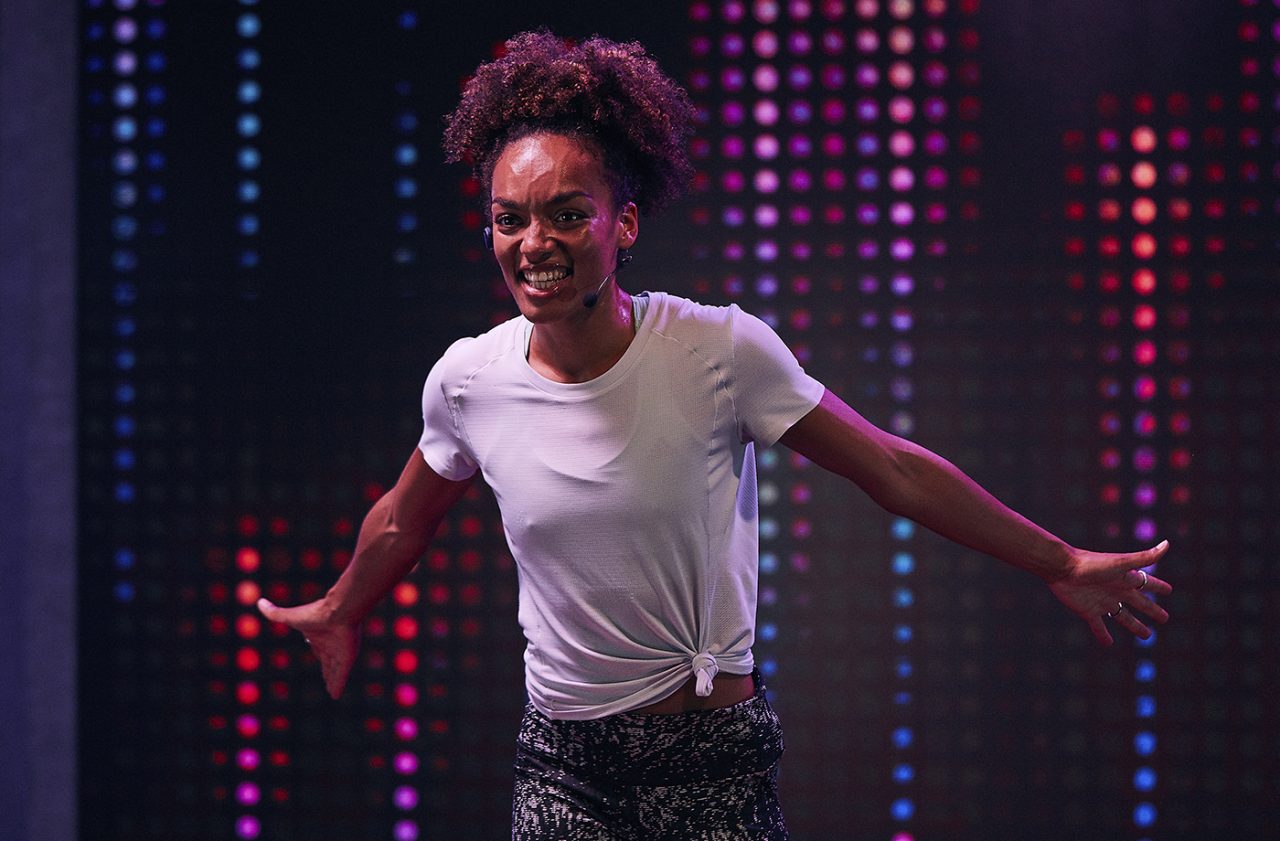 3. Size matters
Our eyes are often hungrier than our stomachs, so simply pause before you pile it on. If you want to try a bit of everything, do! Just reduce the overall portion and avoid going back for seconds.
4. Try low-cal alternatives
Substitute creamy and cheesy dips for salsas, hummus pots or yoghurt dips. Similarly, try replacing calorie-laden glass of eggnog (223 Kcals) or Baileys (130 Kcals) with a Slimline Gin and Tonic (115 Kcals.) Better still, enjoy a glass of Prosecco for just 80Kcals or Champagne for 90Kcals.
5. Blend, blend, blend
Spinach, avocados, bananas and oranges are all excellent sources of potassium — something that helps the body recover if you've had a drink or two. Blend them with some almond milk to replenish your electrolytes, and power up for a morning workout.
6. Stay motivated — track your progress
Remember to check MyFiit to see your stats and your personal bests. Can you push harder next time?
 *    *     *    *    *
Our Fiit Plans last 6 weeks and are included with your membership.
If you've smashed the Winter Warrior challenge, don't stop now — let's power into the New Year together. Join our January cohort by starting a plan on or by the 7th January. Come February, we guarantee you'll feel the benefits of your health kick.
Find out more here.
Share article