Welcome to week 2! Let's talk post-workout snacks.
CARDIO CLASSES
Intense HIIT classes can use up a lot of energy (or in technical terms, glycogen stores) which is why it's essential to eat carbohydrates after your session. Don't forget that protein is also important.  If it's a pre-breakfast class, refuel afterwards with smoked salmon and eggs on rye toast, or porridge with a sliced banana. If you're refuelling in the afternoon or the evening go for a quick noodle stir fry loaded with veggies, a jacket sweet potato stuffed with tuna and sweetcorn, or something heavier like a brown rice risotto!
STRENGTH CLASSES
Refuelling after a bodyweight training session is essential for muscles to repair properly and for maximum gains! We suggest a source of high quality protein, such as meat, fish, eggs, beans and pulses. Protein powders can be really convenient when you're on the go but make sure you go for ones that are free from artificial sweeteners, additives or added sugars. We recommend you blitz a scoop with half a banana, a handful of spinach, a spoonful of Greek yoghurt, a handful of oats and some milk for an easy grab and go brekkie.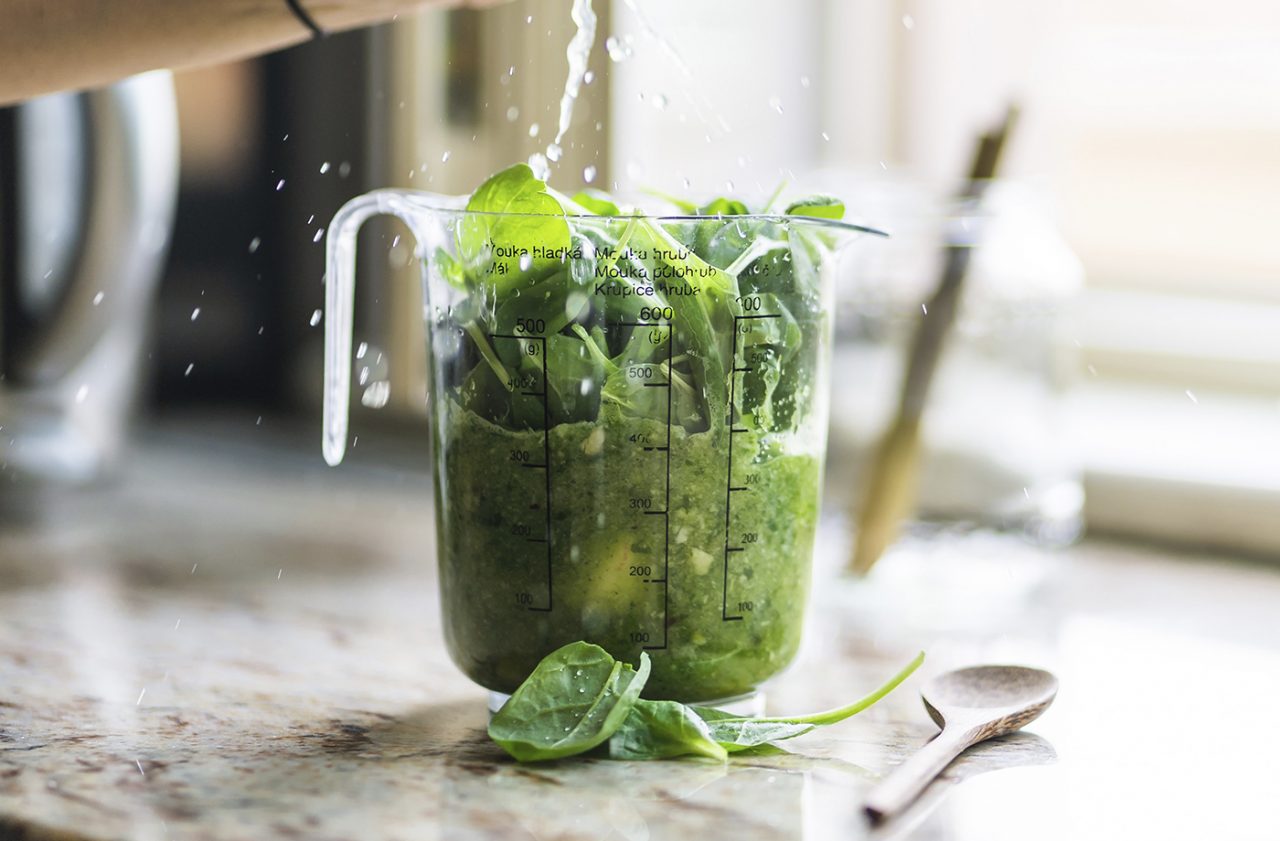 Antioxidants help remove some of the free radicals produced naturally during exercise. To get these into your diet easily, add more greens to your shake, or make sure your lunch or dinner is loaded with veggies such as broccoli, sweet potatoes, tomatoes, mushrooms, aubergine, courgettes etc. Starchier veg, such as sweet potatoes, butternut squash, parsnips and carrots, are also great for carb content too.
REBALANCE CLASSES
Classes in the Rebalance studio don't use as much energy as Cardio and Strength, although it's still important to support your body's demands. Make sure you get enough protein after these sessions — plant-based sources such as lentils, beans, chickpeas and quinoa are great options as they're also high in slow releasing carbohydrates to keep you energised for the rest of the day.
A Buddha bowl is light but really great for protein and micronutrient variety. We recommend a Roasted Cauli-Broc Bowl with Tahini Hummus. You could also try an omelette loaded with peppers, mushrooms and onions, a chicken lettuce wrap, or mixed bean salad for a delicious afternoon or evening refuel.
Let us know how you get on!
Join the conversation in the Facebook group. 
Share article