Having a baby is a life changing experience. And when you're responsible for a small human, your diet may be the last thing on your mind. 
But eating well is important, especially as a new mum. Your body needs nutrients to give you energy, balance your hormones and help you feel your best. It doesn't have to be complicated. The smallest changes can make the biggest difference. 
These six steps will help you get the nutrients you need, without spending hours in the kitchen.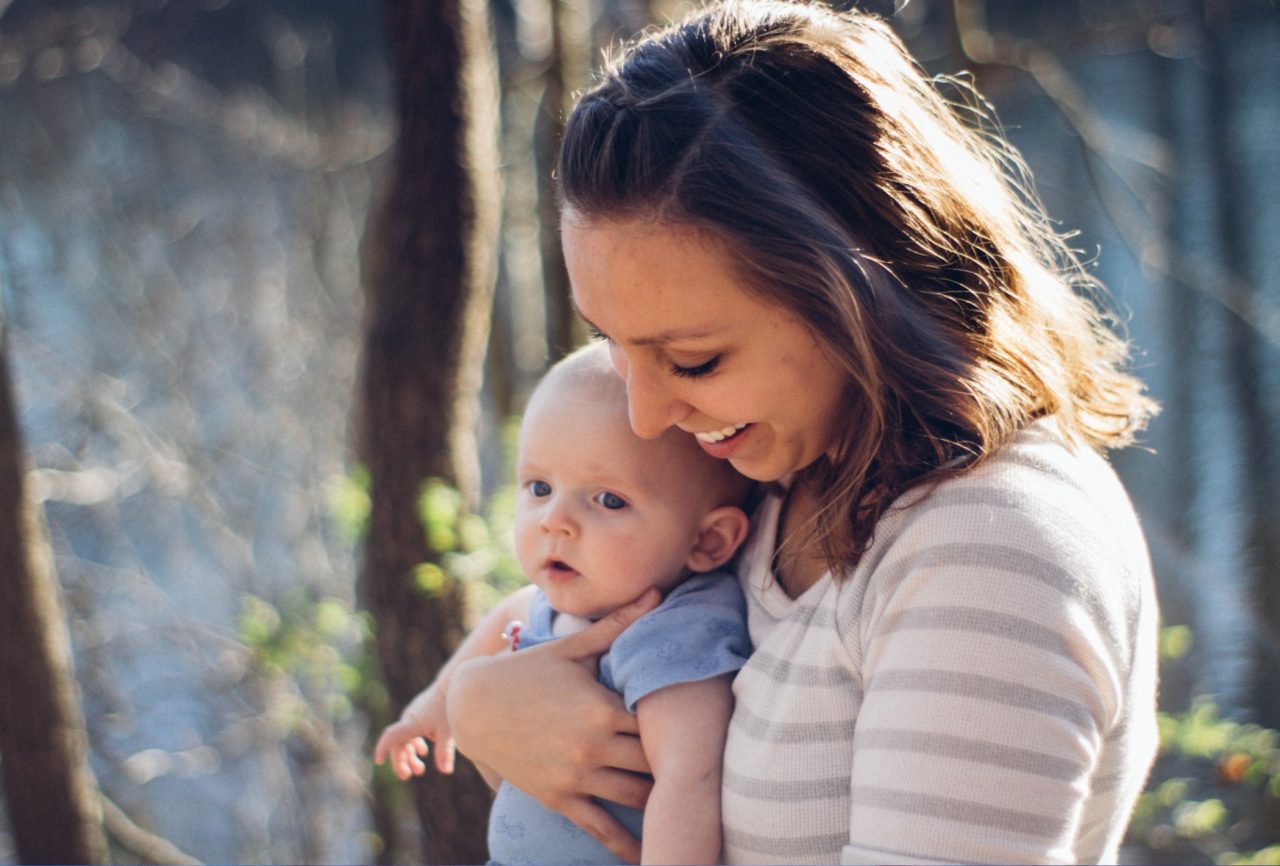 1. Eat five to seven portions fruit & veg every day
Fruits and vegetables are rich in vitamins and minerals, which are important for building immunity and tissue repair. This is essential during your recovery period, so eat the rainbow to get as many varied nutrients as possible. Five to seven portions may sound like a lot, but blended into a smoothie or soup makes it easy to achieve. If you like to graze throughout the day, sliced apples or low-sugar fruits like berries make for great snacks.
Dark green leafy vegetables such as spinach, kale, rocket and broccoli are also nutrient-dense and a great source of iron — which will help you keep your energy levels high in the weeks after giving birth. Aim for a ratio of 80% vegetables to 20% fruit.
Try this drink: Green breakfast smoothie
2. Have quality protein with every meal
Eating good sources of protein can help maintain blood sugar levels, sustain your appetite and boost your energy. If you've had a sleepless night (or you're feeling more peckish than usual), try to get in lean, organic meats, tofu, legumes (like chickpeas or lentils), nuts, probiotic natural yogurt and quinoa. 
Remember the saying 'eat breakfast like a king'? Well the best thing you can do is start your day with some protein. If your energy levels are low, mix a handful of nuts into a probiotic yoghurt. Or swap any sugary cereals for eggs. Long term, you'll feel so much better for it.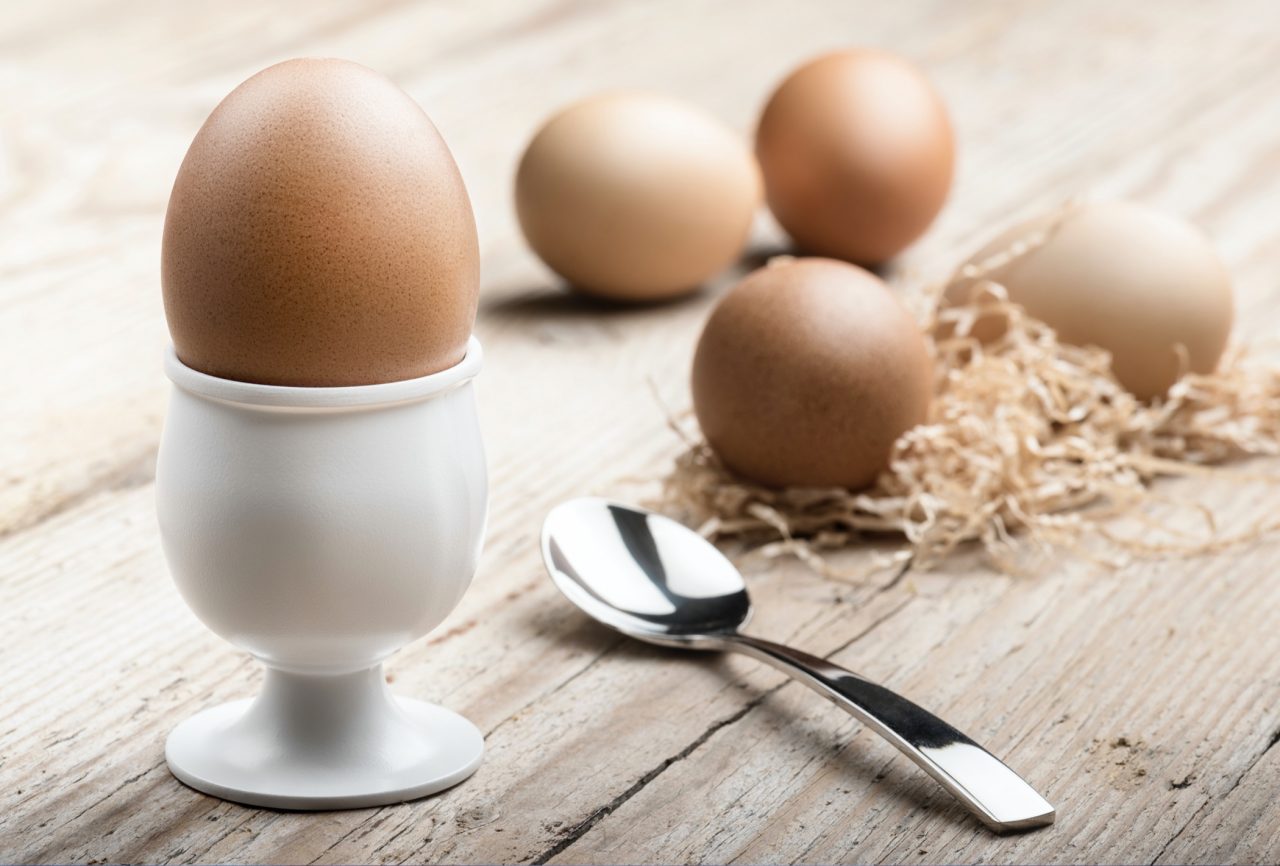 Try this brekkie: Superfood scrambled eggs
3. Eat wholegrain & complex carbohydrates
Complex carbohydrates are slow releasing. They balance your blood sugar levels and regulate the speed at which energy releases. Try to ditch white carbohydrates like pasta or rice (which are fast releasing) and swap them for brown, healthier alternatives. 
Top whole-grain toast with smashed avocado for breakfast. Serve brown rice with veggie curries or stews (which you can whip up in minutes with a pressure cooker). Or treat yourself to a delicious oatcake with a dollop of peanut butter, when you need a quick snack.
Other good sources of complex carbs include rolled oats, oat bran and quinoa.
Try this salad: Quinoa, lentil and feta
4. Get your omega-3 fats
Found in oily fish, EPA and DHA are omega-3 fatty acids with anti-inflammatory properties that can help heal connective tissue — essential when you're recovering after giving birth. So try to eat two portions of wild salmon, mackerel, sardines or herring every week. 
If you're short on time, wrap some salmon in tin foil, with the juice of half a lemon, and a sprinkling of dried dill, salt and pepper. Leave it to bake in the oven for 10-15 minutes (or until it smells) at 180° and serve with a salad and a slice of whole-grain bread, or brown rice.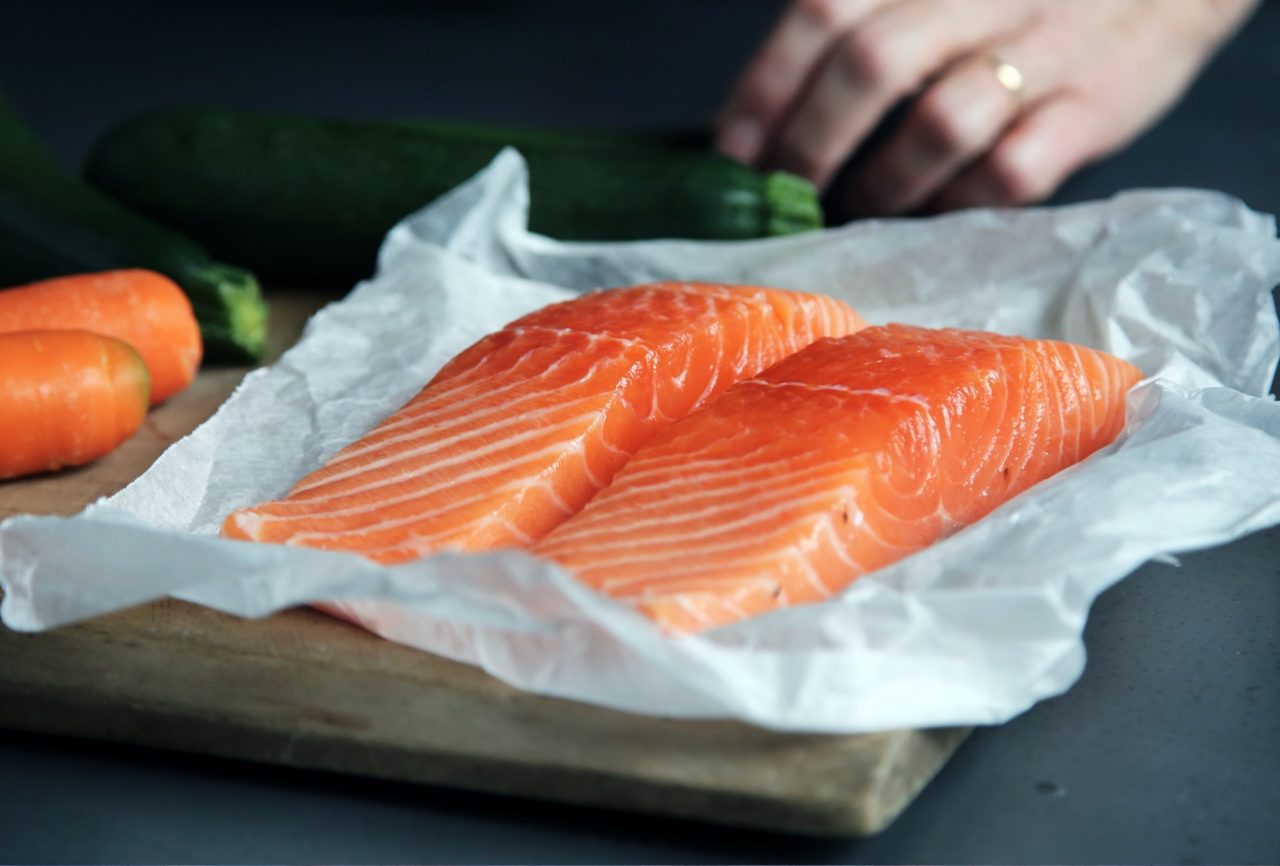 If you're vegan or vegetarian, you'll also benefit from any plant-based foods containing ALA fatty acids (like chia seeds, flaxseeds, walnuts, avocado and kidney beans). So always have a bag of nuts in your handbag or top your morning porridge with these seeds.
Try these plates: Smoked mackerel paté or avocado on toast (with whole-grain bread!)
5. Stay hydrated
Aim to drink at least eight glasses of filtered water a day, to maintain higher energy levels, detoxify your body and stay hydrated while you breastfeed. Make it easier for yourself by filling up a large bottle every morning, and take it with you so you don't forget. If you don't like the taste of water, you can always infuse it (try lemon, mint or cucumber) or drink caffeine-free herbal teas. 
Did you know that herbal teas with fenugreek and fennel (known as 'galactagogues'), can increase the flow of milk? This can be really helpful if you're struggling to supply enough milk when you're breastfeeding.  
Add fresh ginger, turmeric or cinnamon for added taste and a boost for your immune system. 
Try this tea: Lemon and ginger
6. Prep
A little planning goes a long way! Batch cook, and freeze individual portions to ensure you always have healthy options to hand. From soup to lasagne, set aside a couple of hours a week to get your weekly meals sorted.
Then stock up on healthy snacks for when you're out and about. Try vegetable sticks and hummus, a small bag of nuts and seeds, oatcakes or even a hard-boiled egg.
And finally, write shopping lists and meal plans, so you save time and buy everything you need in one go. This will also reduce the number of take-aways or ready meals, which can be tempting when you're tired.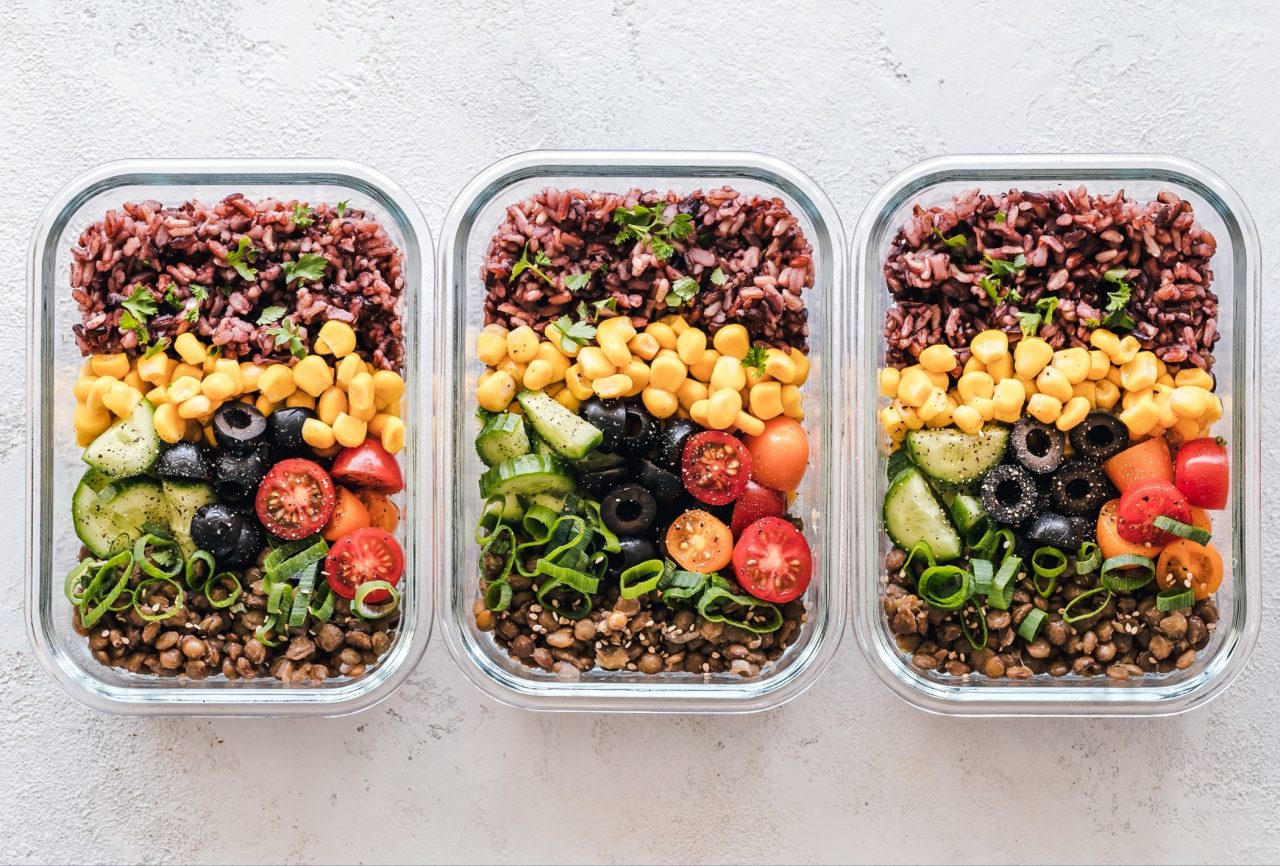 Try these snacks: Pea hummus and chickpea hummus
Remember, food should be a pleasure and not a stress. Just keep it simple and don't beat yourself up if you don't get in the daily recommended nutrients. Do what you can and most importantly, enjoy this wonderful new experience.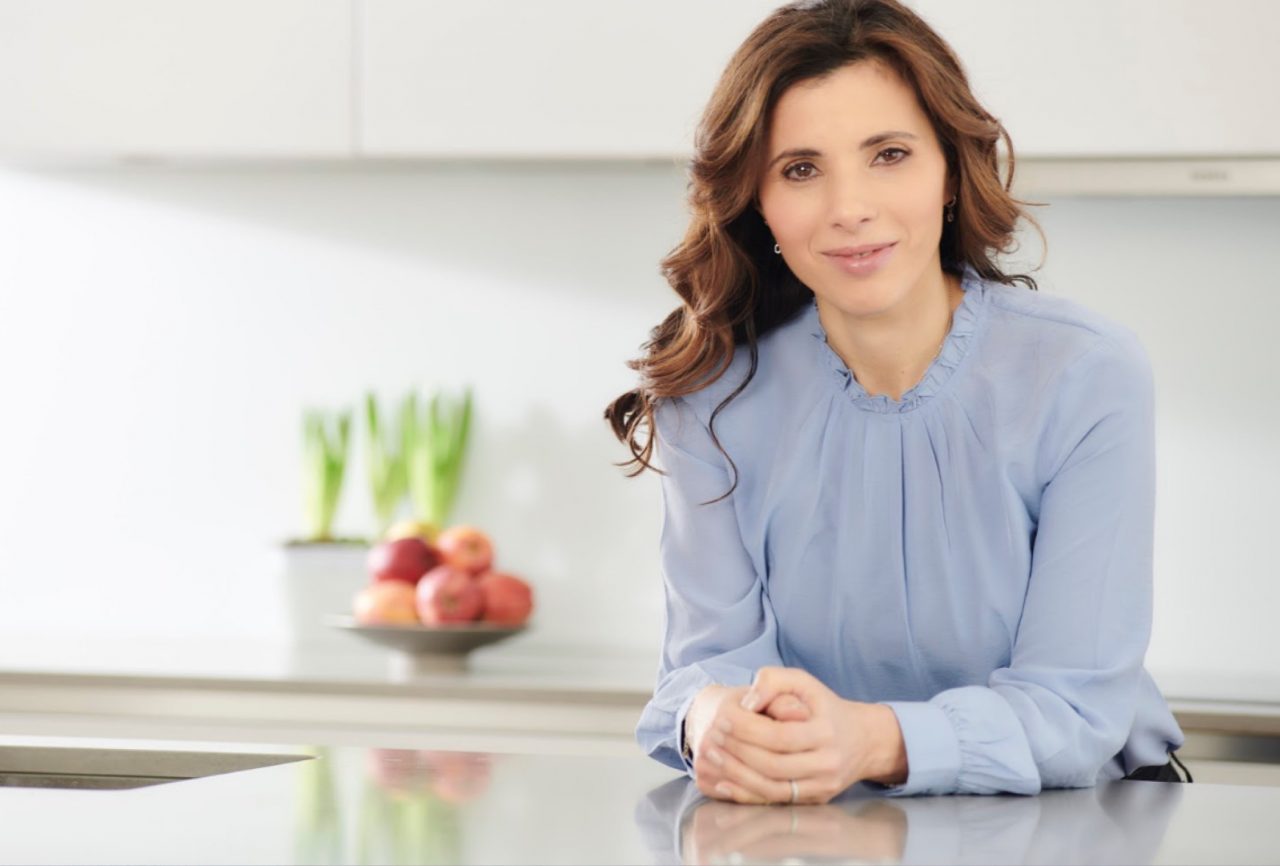 *Debbie Myers-Anderson (Dip CNM mBANT BA (Hons)) is a registered Nutritional Therapist, holistic practitioner and mother based in North West London. Debbie specialises in women's hormonal health and combines targeted nutritional therapy with holistic treatments such as reflexology and holistic massage, to give clients as much support as possible and help balance their hormones, health and energy in a natural way.
New mum? Join our postnatal experts in Fiit Mum — the UK's only 4-stage postnatal training plan.
Share article