It's officially here. Outlast Pro 3. The killer beast. Our toughest training plan. 
We caught up with the mastermind behind it all, Gede Foster.
GEDE, WHAT'S THE OLP3 TOP LINE?
OLP is based on block periodisation. And this is the 3rd block. Each of them takes 4 weeks. And they get harder and more intense throughout. This helps you stay focused and train at your peak for longer.
OLP1 builds endurance and cardio. OLP2 adds speed and power. And OLP3 is a serious escalation.
4 weeks. 28 classes. 9 trainers. That's a lot of energy coming at you.
Brand new movements. Better benchmark tests. Loads more variety. Weekly dumbbell shreds – because everybody loves them. Technical breakdowns. 9 trainers. Serious gains. It's all in OLP3. 
OKAY. WOW. AND THE BIG GOAL?

To challenge your body and mind – 100%. 
There's a deep dive into movement mastery. And it gets more and more complex as you go on.
The intensity and frequency is insane. You'll reach a whole new level of cardio, strength and function. You'll build superhuman stamina – and of course – feel that trademark Fiit euphoria. 
AND WHO'S HOSTING THESE SADIST SESSIONS?
The trainer line up is a total win. Me, Waz, Luke, Adrienne, Corinne, Gus, Sean, Courtney and Richie. 
We all come at you with different energies in every block. Gus – grenades. Richie – mobility. The 'calm beast,' Corinne. And then…there's what we can only describe as raw survival with Luke.

Different trainers mean you're always guessing. Always stimulated. Always learning. And that keeps you coming back. 
AND THE BENCHMARK TESTS?
Tests show your gains. They prove you're improving. And they're something to aim for and get motivated by. 
You begin each block with a benchmark test. It's a fitness test and it's used to track your progress, set PBs – and beat PBs. And Sean has really levelled up the benchmark test for OLP3. 
It works best if you have a Fiit Tracker, so your reps will be tracked. But, if not – keep count, make a note of it and come back to it. 
Word of advice: focus on speed and technique. Go all out. And send your hate mail to Sean. 
ANYTHING TO LOOK OUT FOR?
The dumbbell cluster makes a devilish appearance as the hero move. A lot, actually. Especially with Luke. And I won't spoil all the fun, but I used the word 'devilish' quite deliberately. 
We also look at squat depth and deeper hip openers. We learn how to recruit more muscle fibres with better form. And better form means more strength and more power when we add load and impact.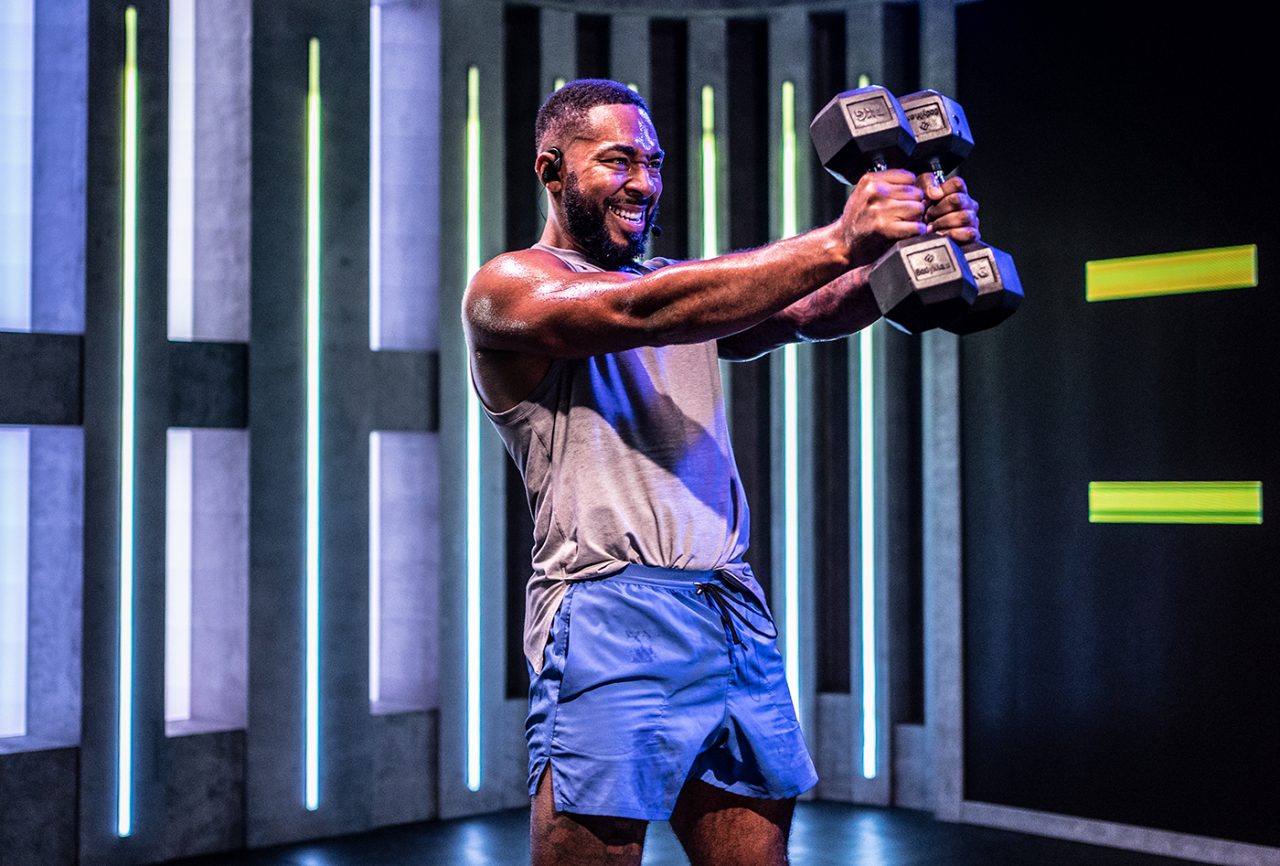 READY FOR THE NEXT LEVEL?
Forget comfort zones. This is a commitment to growth. Choose to be better than yesterday.
Head to the app. Start Oulast Pro. And complete the thrillogy.
PS: You COULD do these out of order. Just like you COULD wear socks over shoes. But…logic tells us otherwise.

Share article