This November, we're joining forces with The Gym Group to raise awareness and funds for leading men's health charity, Movember. If you loved the Summer Burn and want to keep going strong at home (plus do some good along the way) here's how to get involved — with or without a lip warmer.
The 'why'
We were pretty shocked to discover that on average, men die six years earlier than women, largely due to illnesses including prostate and testicular cancer. They're also four times more likely than women to take their own lives.
That's where Movember comes in.
They're on a mission to reduce the number of male deaths by 25% within the next ten years. How? They've funded more than 1,250 men's health projects to date, including groundbreaking medical research and efforts to transform the way health services reach and support men. Check them out.
The good news? You can help! Join our Six for Movember challenge, become a Mo Bro or Mo Sister and get sweaty with your favourite Fiit trainers in November.
The 'how'
Challenges have landed in-app! So it's easier than ever to get involved. Just log in, join the challenge, track your progress, share sweaty selfies and earn a challenge badge (plus our unwavering respect) once you're done.
The rules:
1. Take any six classes
3. Share your Movember selfie and tag six friends
If you're a member of The Gym Group, you can also run, ride or row 6km in the gym, donate to Movember and tag six friends to get involved.
It's that easy! Plus if you're new to Fiit, you'll get the first 30 days free (no credit card needed) — so the only pennies you spend go straight to this very worthy cause.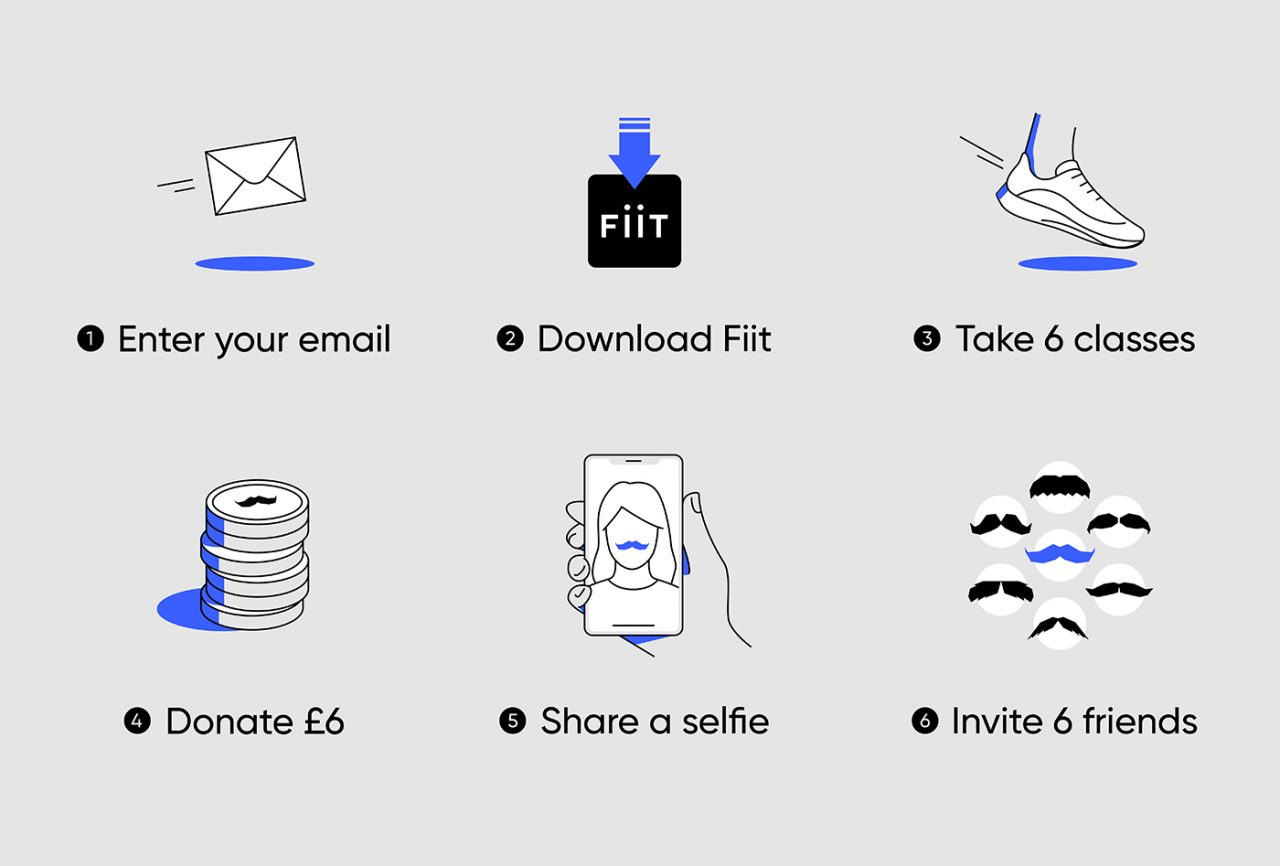 What's your big six?
The options are endless. If you're feeling bold, try six of our sweatiest HIIT workouts (and survive our infamous cardio queens). If you're looking for zen, flow through your favourite yoga series or wind down with one of our Rebalance gurus.
If you're short on time, you could do six 10-minute zingers that leave you feeling good, fast. Or if you need an accountability buddy, schedule six group classes with friends or train with our community in Fiit Club. Anything goes.
If you really want to go the extra mile — don't stop there. Do the challenge more than once, get more friends involved, spread the word (and become a true Fiit legend).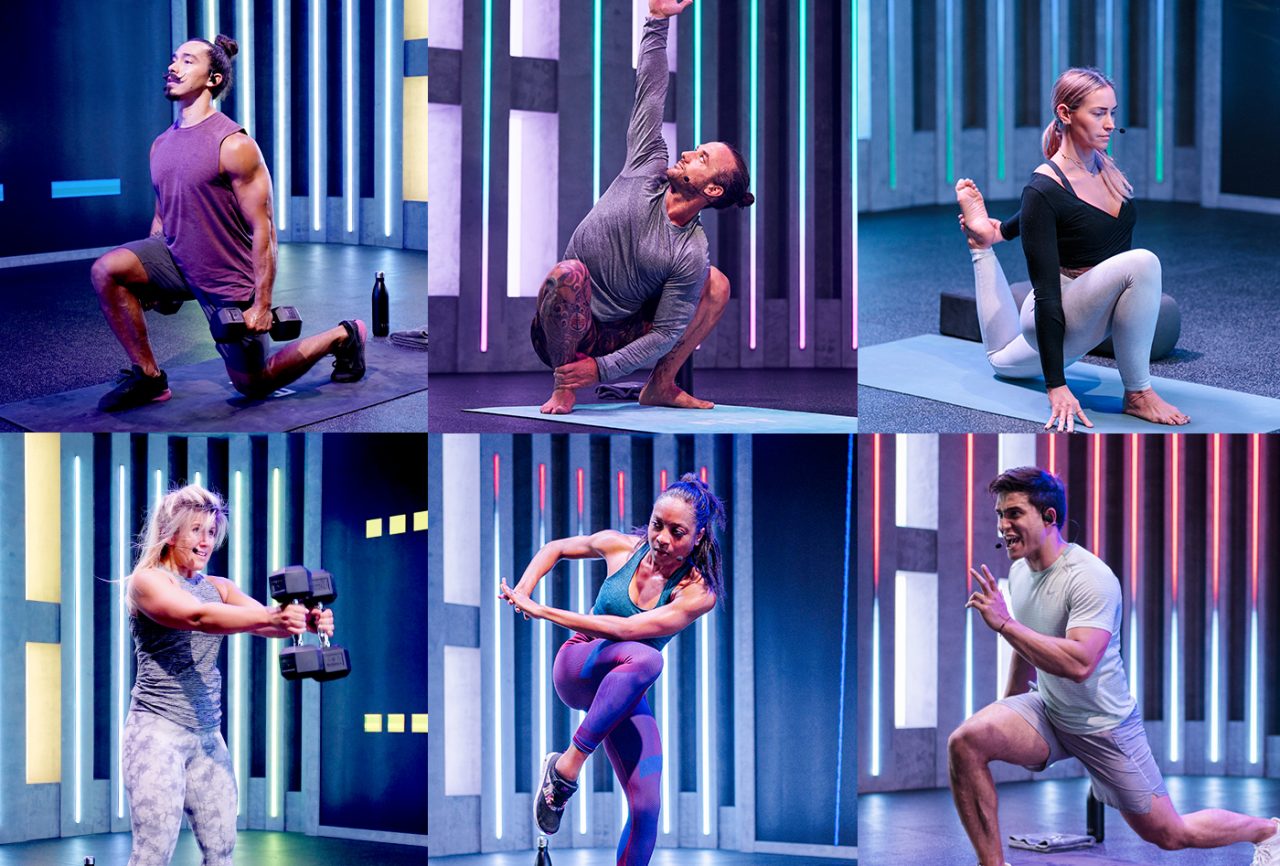 Whatever you do, don't do it alone. Join the Fiit Challengers to nail Six for Movember together and do more of what feels good.
Together, maybe with some heavy(ish) weights in hand, we might just turn 2020 around for good.
Remember, it's totally free to join the challenge. No credit card details neeed. Sign up here.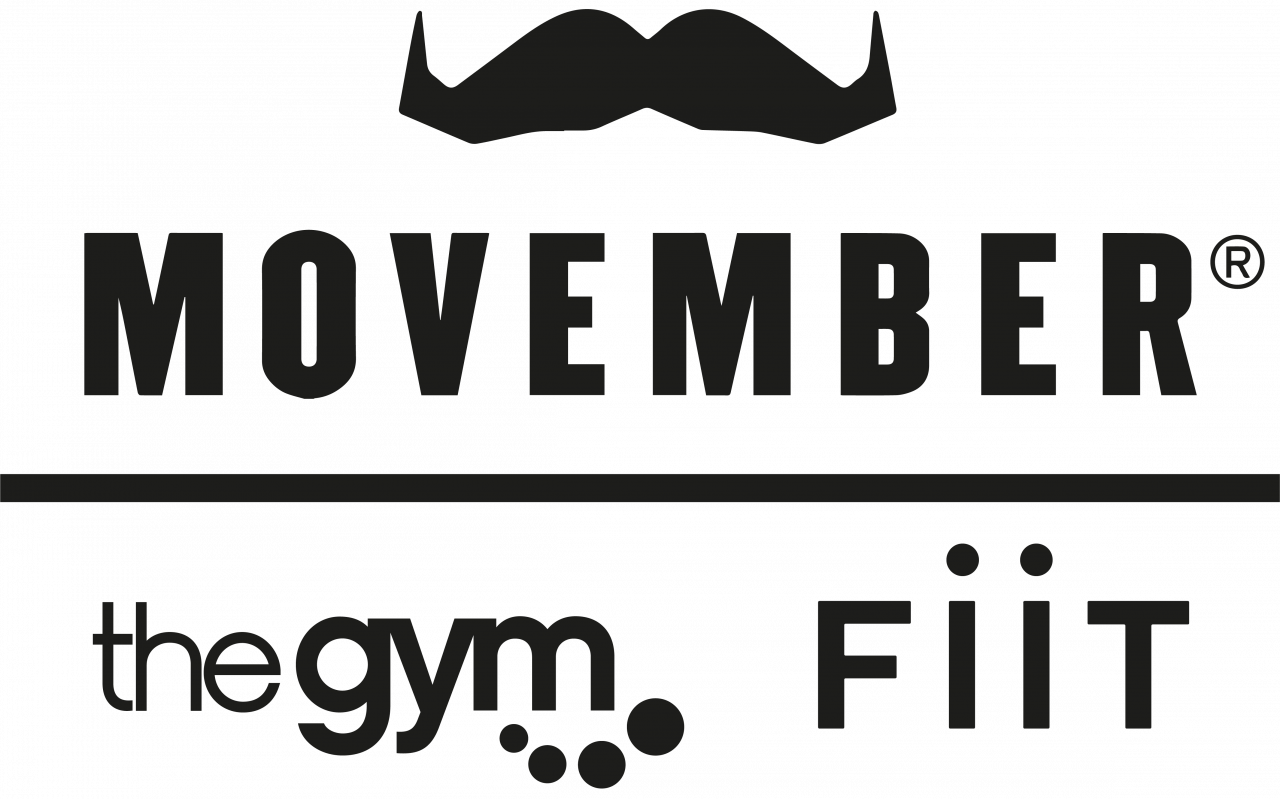 Share article