With Fiit, you train for life. You jump, pulse, flow, breathe and sweat with our fitness experts. To get active, strengthen your muscles, boost your metabolism and calm your mind.
With the new decade just around the corner, now is the time to redefine your limits and take on exciting new challenges. Now is the time to put your health and fitness at the forefront, so you can handle anything life throws at you.
Lucky for you, we're launching two new epic training plans to help you live your fittest life. 
Start with Sweat & Reset 
Created in partnership with Women's Health, Sweat & Reset is the ultimate 10 week training plan for anyone looking to build muscle, burn fat and recover right — whatever your fitness level.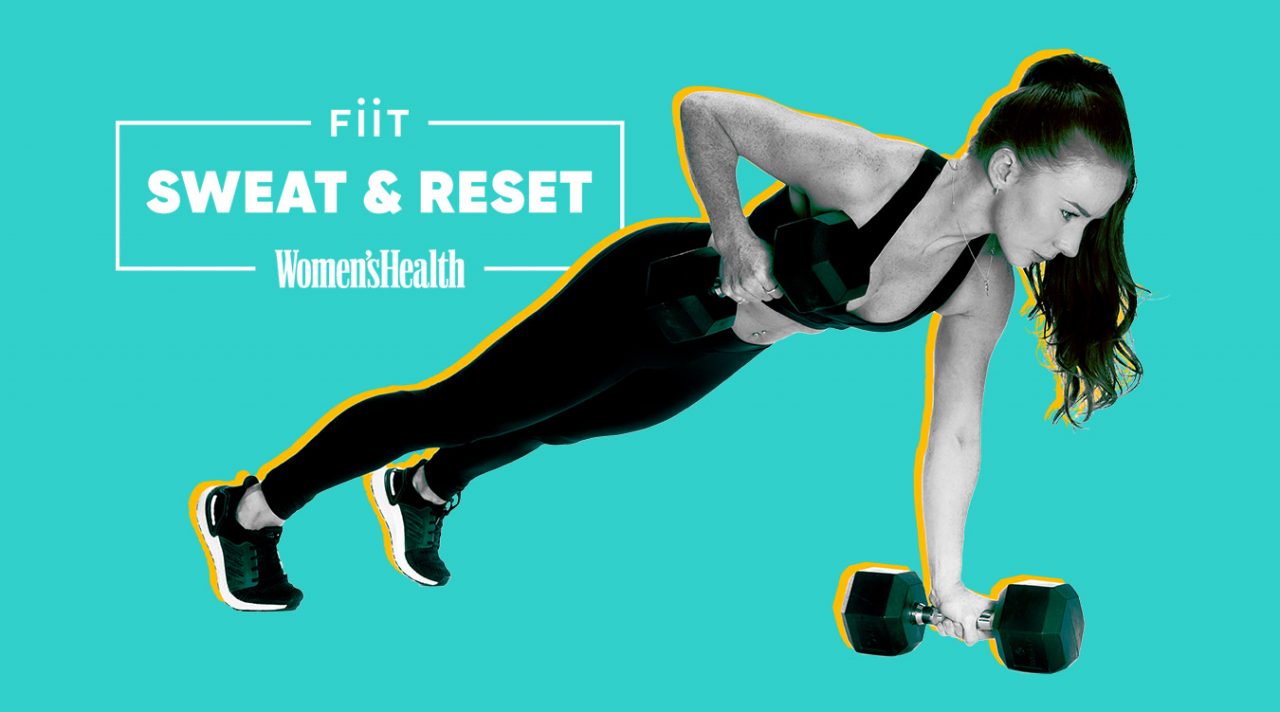 Each week, you'll take on brand new cardio and strength workouts led by Adrienne, Gede, Charlotte, Kim, Jamie, Sean, Laura and Lawrence, then stretch and unwind with Richie and Cat in restorative yoga and mobility flows.
To ensure you don't overtrain or hit a workout plateau, you'll take on three big training peaks during your ten week journey. Starting with shorter 25 minute classes and longer rest periods, then gradually cranking up the dial with longer workouts that introduce weights and fewer rests in between circuits. This also includes two 'back off' weeks where you try low impact classes to help you recover and reduce your risk of injury.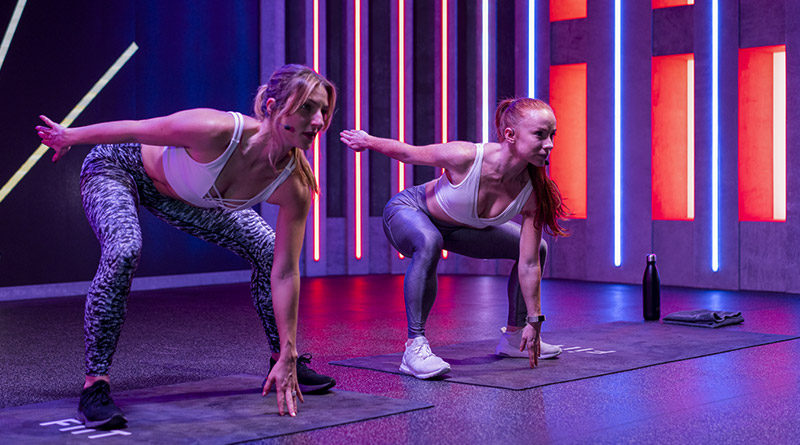 As with Fiit Club, you'll have two trainers in every class. One who demonstrates beginner and intermediate moves, another who shows the more advanced options. You can stick to one or switch between them as you get stronger and fitter.
Ready to power up? Sweat & Reset is included with Premium. Not a member? Join Fiit today, so you're ready to go by the 30th December, when our Head of Fitness, Gede Foster, will lead the first team through Sweat & Reset. Don't worry if you're not able to jump on board before the New Year. There will be weekly start dates going forward, so you have the option to train as part of a larger group (if you haven't roped your friends into Fiit yet, now's the time). 
If you're still weighing up your options, download the Fiit app for free between the 26th-30th, to get a taste of everything to come on Sweat & Reset. With three, 10 minute classes, you'll get a chance to meet our trainers and experience our Strength, Cardio and Rebalance studios. For free. Like what you see? Go Premium before the 31st January to get your first month free on the full plan and make 2020 the year you build balanced fitness habits, and make them stick.
Dare to Build
If you're serious about building muscle and getting strong in 2020, then Build is the training plan for you. 
This five-week muscle-burning beast has been designed by our strength studio legend, Sean Kazab, to give you everything you need to increase functional strength and sculpt muscle. Whether you're training at home or in the gym, all you need is a kettlebell and a pair of medium dumbbells.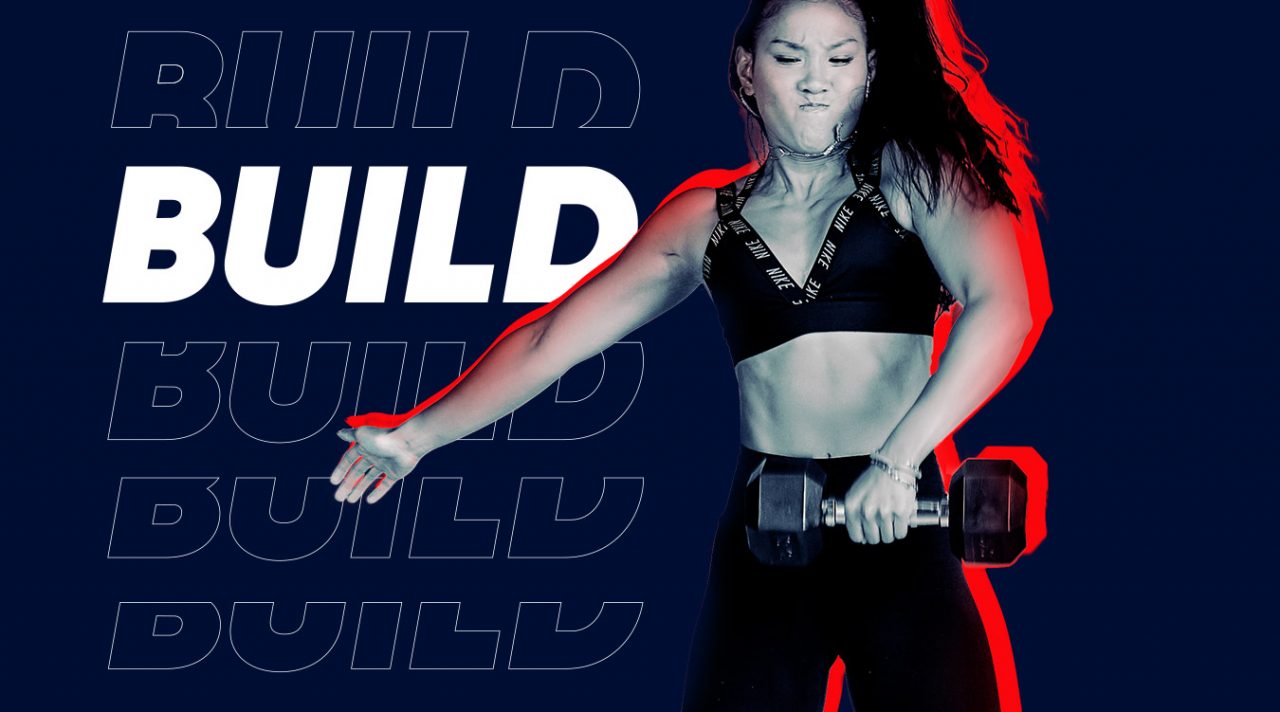 So what can you expect? This plan is not for the faint-hearted. We'll give you four classes a week that'll push your limits, so you can power through some of our most intense strength workouts in the app — including Blaze, Pace, Strength 360 and 25 x 25. By increasing load, you'll feel the burn and satisfaction of doing more, as you target your core, upper and lower body. 
The untracked phases in workouts allow you to master moves and perfect your form, then you can ramp up and smash your PBs in the tracked phases. Sean has also incorporated one Rebalance class a week to allow some active recovery and to stretch out tight muscles.
There are beginner, intermediate and advanced versions of Build, so wherever you're at in your fitness journey, you can join Sean, Laura, Alex, Lawrence, Adrienne, Kim, Gede, Courtney, Cat and Richie. Challenge yourself, test your strength and coordination, and level up.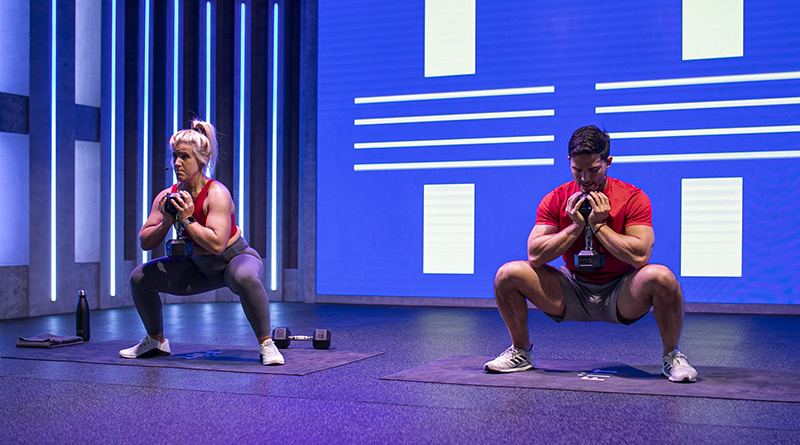 Grab your weights
For both plans, you'll need equipment. For both, you'll also need to find a weight that works for you. Something you can comfortably press overhead for 10 reps. For women, that could be anything from 4-12kg dumbbells and 6-16kg kettlebells. For men, aim for a pair of dumbbells between 6-16kg and a kettlebell between 8-20kg.  Read more about our recommended weights, here.
Whatever your goal, our plans will help you get there faster. But don't take it from us, check out what our members have to say about our other training plans. Then get started with our free 14 day trial.
Share article