In the last 100 years, Pilates has taken the world by storm.
With over 12 million followers, including the likes of Beyonce, Emma Stone, Cristiano Ronaldo and David Beckham, it's perfect for anyone looking to work on their core, posture, balance and breath.
As yoga's modern counterpart, Pilates focuses on improving mental, emotional and spiritual wellbeing while building top to toe strength and stability. Through slow and controlled movement it helps you develop long, lean muscles without the bulk.
Who doesn't want a bit of that?
A very, very brief history
Pilates — or Contrology, as it was originally called — was developed in the 1920s by German fitness instructor, gymnast and circus performer, Joseph Pilates.
Diagnosed with asthma, rickets and rheumatic fever in his youth, Joseph developed a keen interest in physical therapy as a way to treat pain and discomfort. After being interned in a German camp during World War I, he rehabilitated other detainees suffering from painful diseases and injuries.
Using bed springs and beer keg rings as exercise equipment for his patients, this is where Reformer Pilates was born.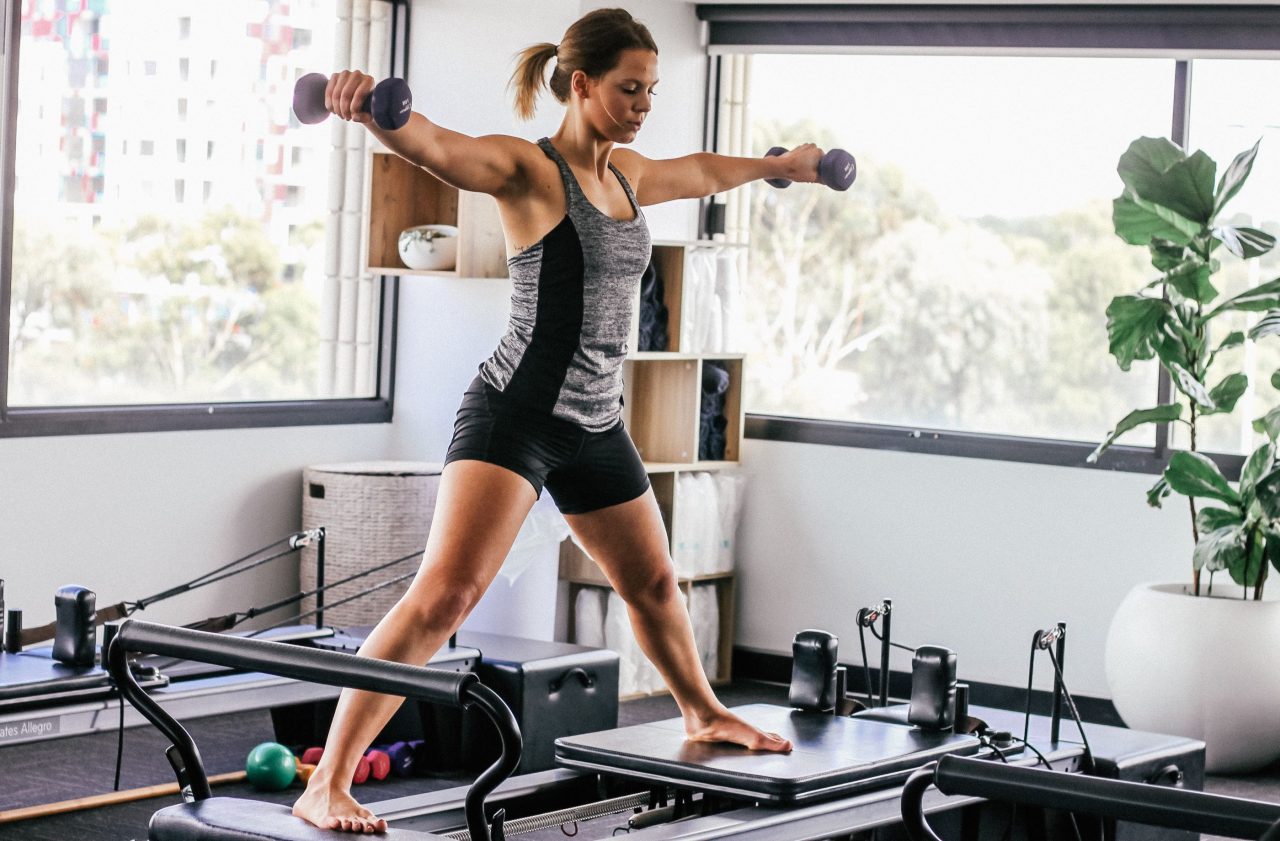 He went on to incorporate principles from yoga, tai chi and gymnastics to fully develop and teach The Pilates Method in New York, alongside his wife, Clara.
Who is Pilates for?
1. Athletes, dancers, runners and cyclists
Pilates works muscles you don't engage in other practices. By targeting the core, pelvis and shoulder girdle, as well as placing emphasis on the breath and correct spinal alignment, Pilates helps athletes hit the ball further, run faster and jump higher — without the risk of injury.
And that's why many professional sports organisations (including the NFL, NBA and MLB) encourage their players to include it in their training.
"Pilates has greatly increased my core strength and my overall flexibility. I'm more agile than I was before and that's a big deal in my line of work. It has definitely become a crucial part of my training program." — Chris Simms, former NFL Player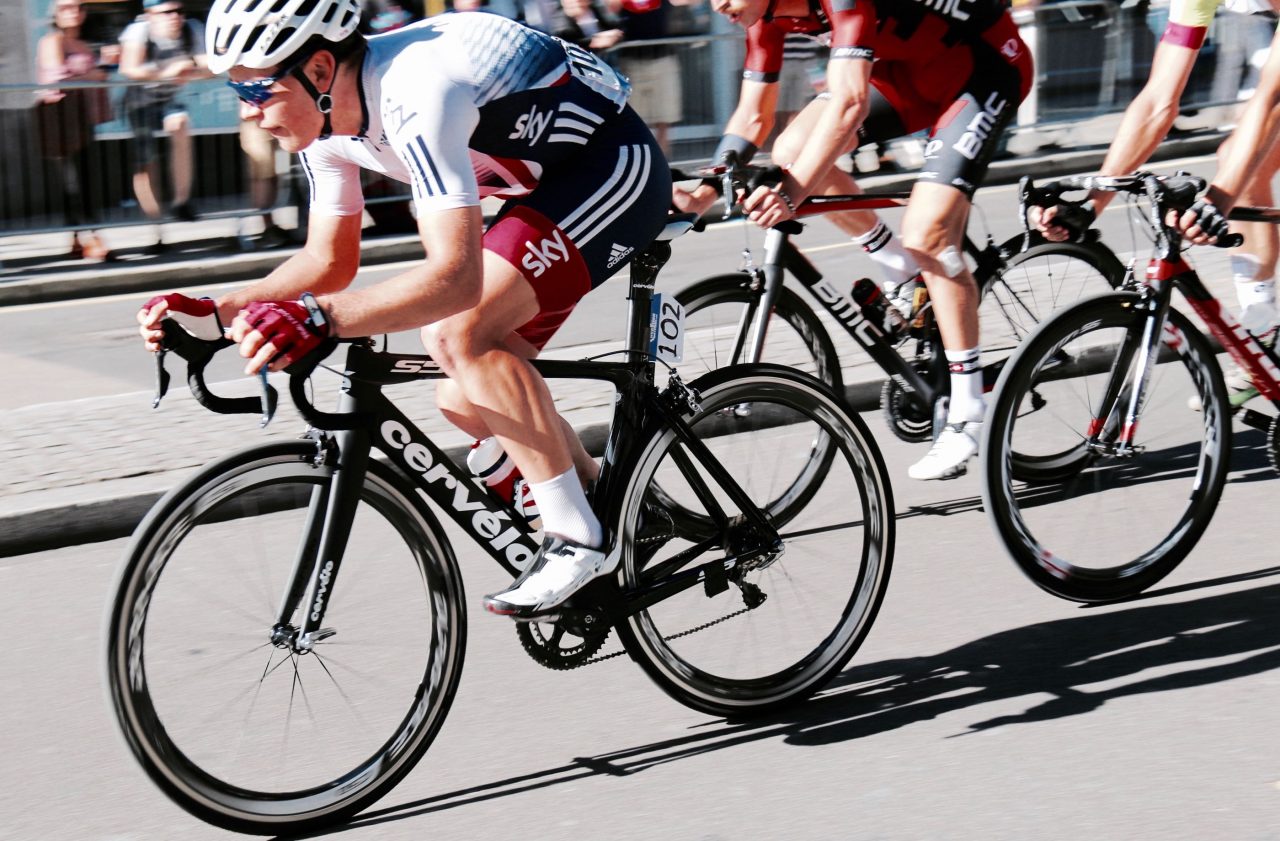 2. Musicians
Often found carrying heavy instruments to and fro, as well as playing in awkward positions and using repetitive motions, it's not surprising that 76% of musicians in a study reported they suffer from arm, neck and shoulder injuries.
By focusing on centring the body and maintaining good posture, Pilates has proved itself a reliable form of physical therapy for musicians while simultaneously enhancing overall fitness levels.
3. Pregnant women and new mums
One of the greatest benefits of Pilates is that it improves spinal alignment and strengthens the pelvic floor. While we would always advise mothers to seek the advice of a GP, it's worth looking into pre and post natal Pilates classes (coming soon to Fiit) as they help tighten weakened muscles.
4. Anyone who suffers from back pain
"A man is only as young as his spinal column." — Joseph Pilates
A 2014 study determined that by tightening core muscles and improving posture and alignment, Pilates is an incredibly effective form of treatment for back pain, sports injuries and spinal conditions.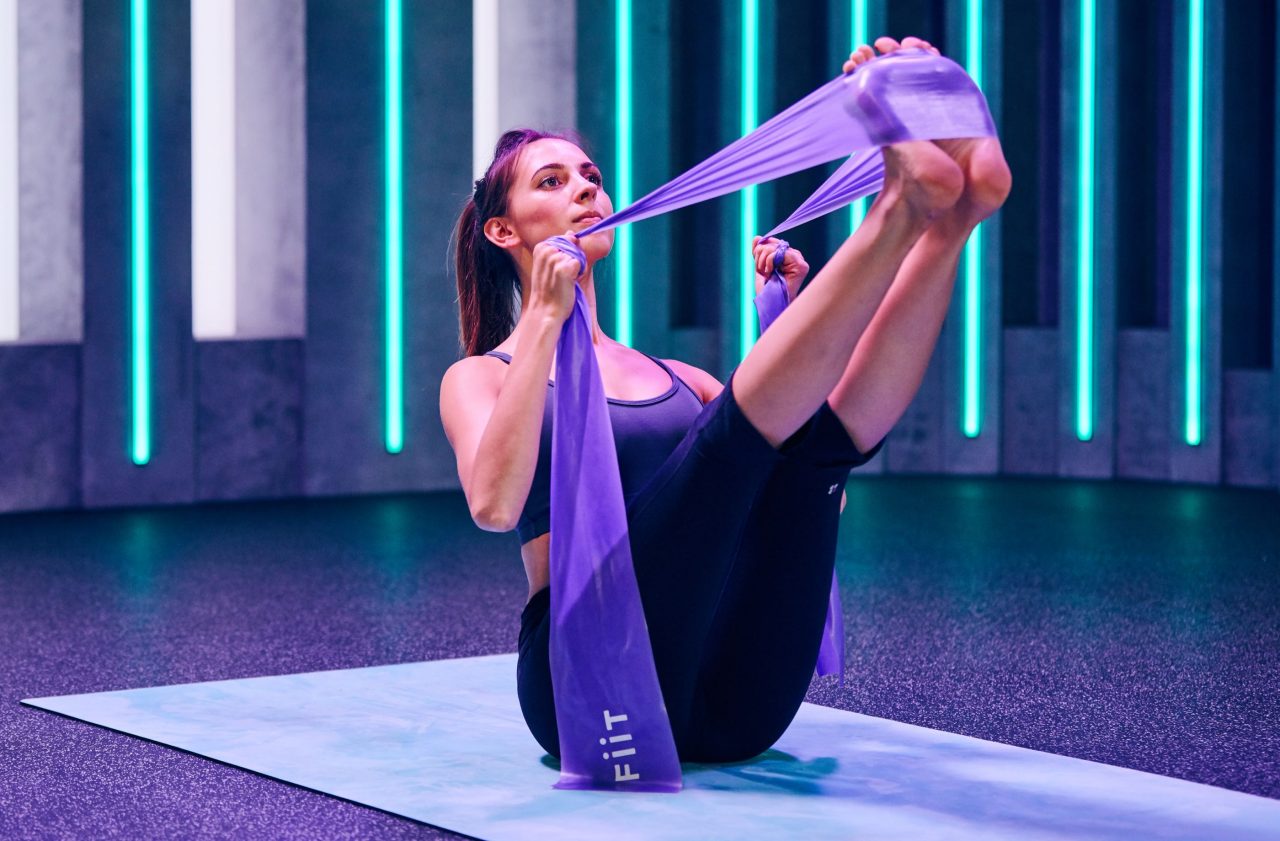 In fact, it's the only form of physical therapy that helped sports fan and mother,  Vicky Joseph — whose five year search for back pain cures came to an end after discovering Pilates. 
5. Everyone
"A few well designed movements, properly performed in a balanced sequence are worth hours of doing sloppy exercise or forced contortion" — Joseph Pilates
Unlike other forms of exercise, Pilates is a low impact activity that anyone can practise. Whether you're old, young, an experienced gym goer or a fitness newbie, it will work your joints, strengthen your core, mobilise your spine and improve your balance. And that's exactly what you need in order to nail crucial bodyweight exercises (think lunges, planks and glute bridges) in other HIIT or strength workouts.
If that weren't enough, we also know that Pilates can help you sleep and feel better. It's all about the body and mind connection.
The Pilates Body
Thanks to our resident Pilates pro, Lottie Murphy, you can now follow a 4 week training plan, aimed at anyone who wants to strengthen their core, improve posture and increase energy levels.  
You'll take 2-3 classes a week to master the Pilates principles (breath, concentration, centring, control, precision and flow), find any imbalances in your body and correct them.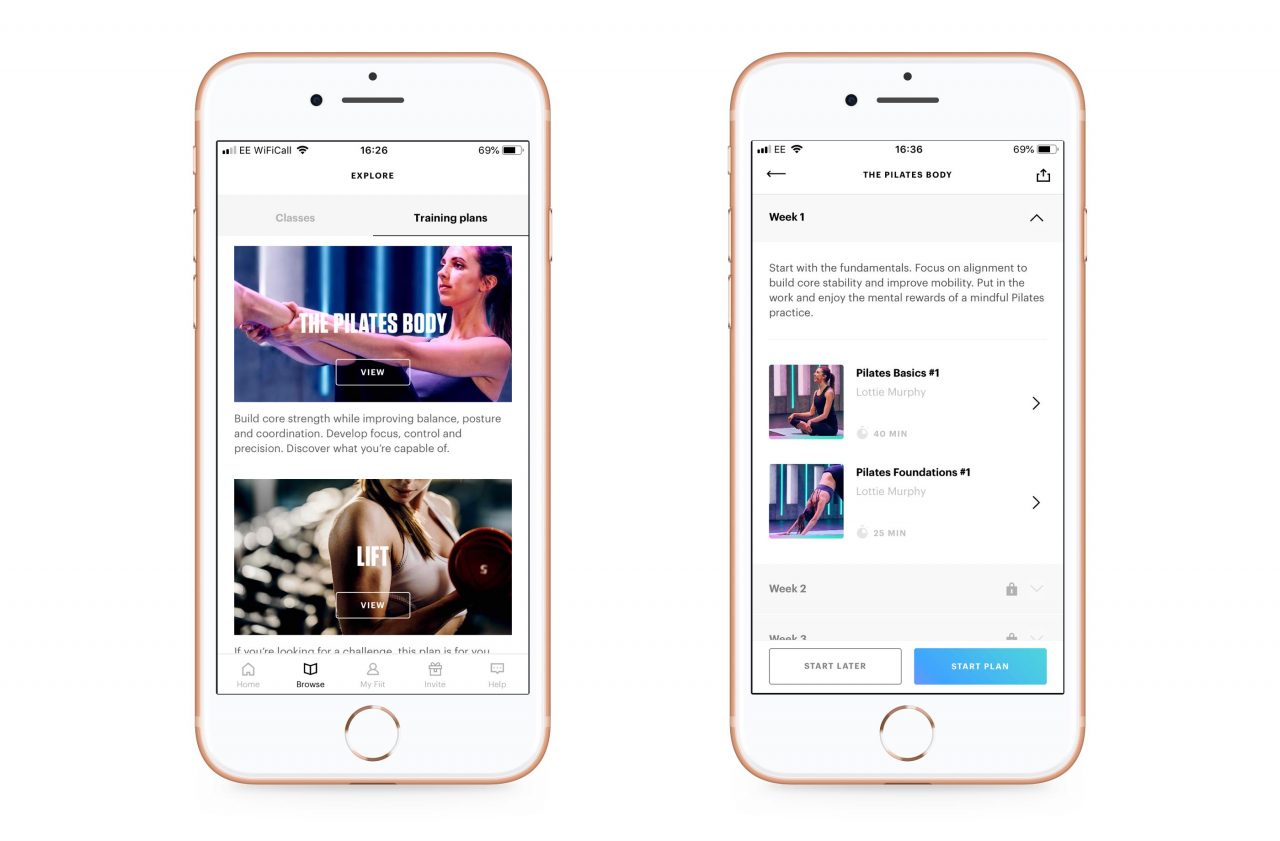 "To really understand Pilates, you must connect your mind and body, and practice the fundamentals. With this new way of moving, your balance, posture and coordination will improve, and you'll notice yourself getting stronger. But remember Pilates isn't just about how you look, it's about how you feel. Slow down, listen and connect." — Lottie Murphy
*Want to get summer ready with Lottie? Find out more about The Pilates Body.
Share article