PT, fitness entrepreneur and London Marathon-man, Wassim (Waz) Ashayer, is the latest trainer to join Fiit.
We're super-charged to have his great energy on board, and we asked him a few questions before his launch on the app.
Let's do it.
Welcome, Waz, what can we expect from you at Fiit?
Hi, great to be here. Fat burning classes, strength, abs and glutes, combat, dumbbells, kettlebells and Fiit Club, anything that isn't namaste. I've filmed a high-energy set of 10, 25 and 40-minute classes for you all to enjoy.
So, higher energy?
For sure. I love the blend of cardio and strength. I train every day with weights and I worship my dumbbells. But when it's combined with a dose of cardio, now that's an unparalleled euphoria. And that's exactly how I want people to feel after taking a class.
Nice, do you have a mantra?
It's about structure, so I say 'consistency wins'. Being in shape is an ongoing mindset. We all have to turn up and look after ourselves. People can sacrifice what's important sometimes, but our health is a number one priority.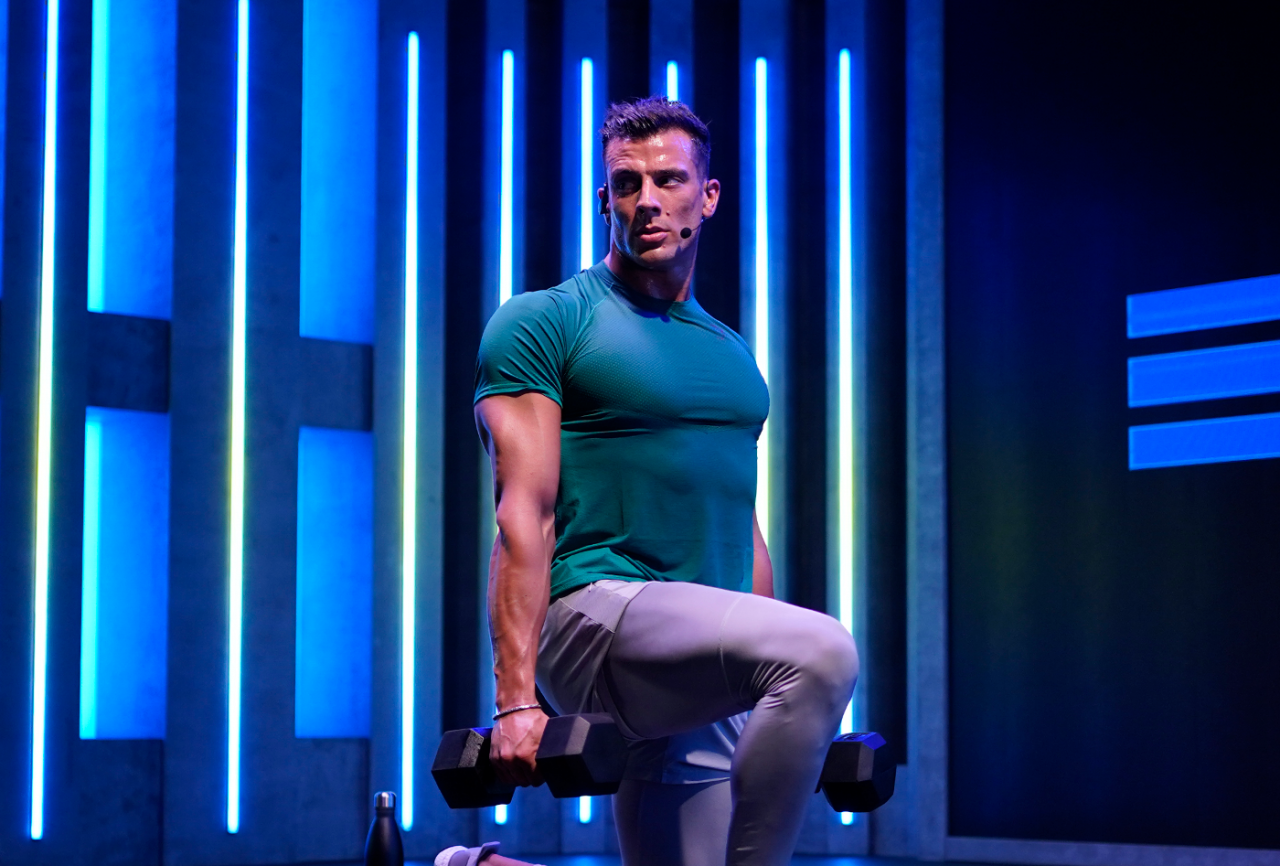 What are you like as a trainer then?
A wise woman once told me, 'People don't care so much about you as a trainer, people care about how you make them feel.' And it's true. I like to motivate by being larger than life, super energetic, and real. If I'm in pain, I show it, and I give you 100%.
Anyone that's hit my class will know that I electrify, I have fun, I'm playful, I have a contagious energy, and I bring people together.
How do you like home workouts?
We're social by nature, so it's great to have someone in the room with you. And Fiit really finds that sweet balance between community and connectivity. If you can have that from the comfort of your home, and it's affordable, then I'm all-in.
More reasons to Fiit?
The lighting, production, and user-friendliness of Fiit is awesome. The social aspect, variety and convenience are all important, but the biggest pro is the lineup of trainers. Luke Baden, Gede Foster, Gus Vaz Tostes, Courtney Fearon, for me, they're the Real Madrid of great motivators. With these guys, you'd be hard-pushed not to be pushed.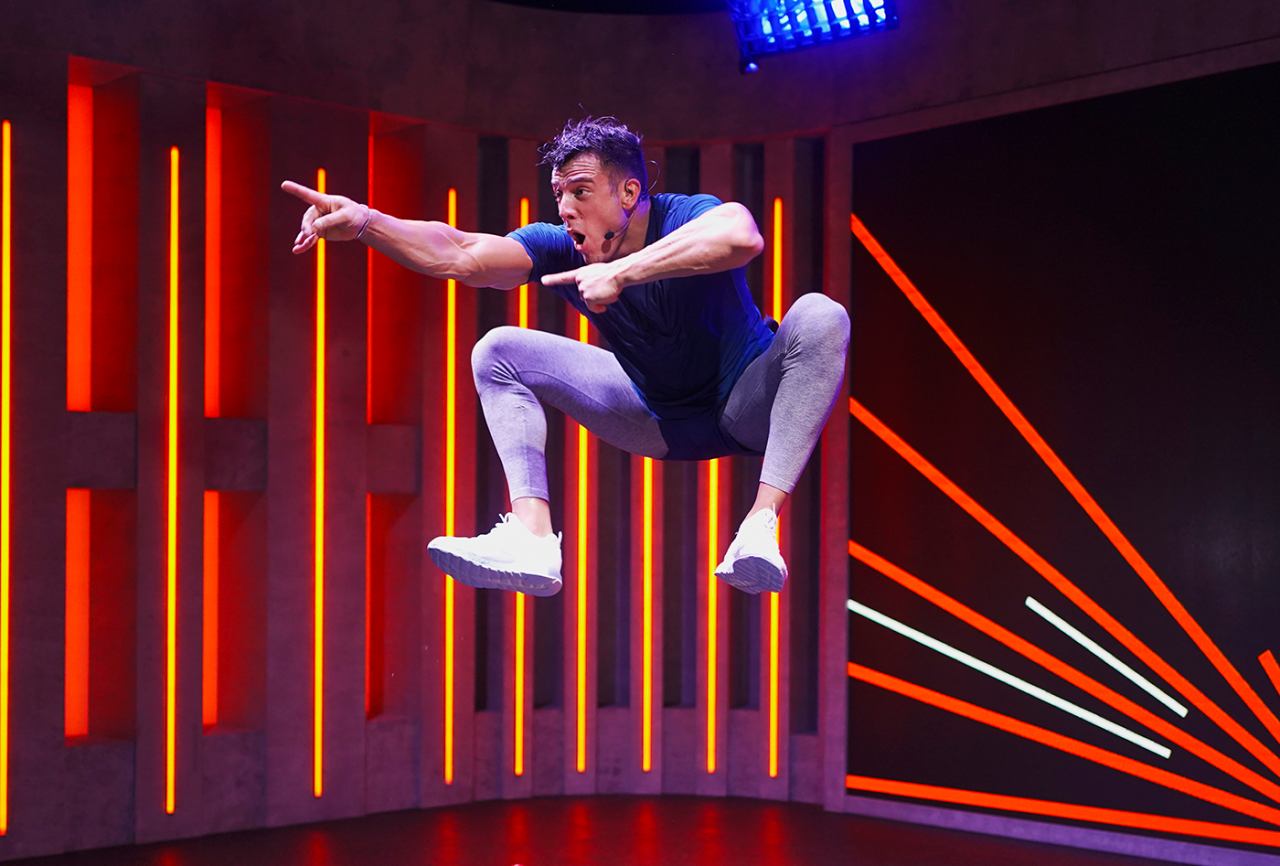 Do you track your stats?
I use my Myzone MZ3. Understanding your heart-rate and your target zone is the way forward. When you connect and get into the rhyme and reason of your stats, you go to a whole new level.
What's your background in fitness?
I'm the Group Fitness Manager for a US company with 106 clubs globally. They have studios in London, and I look after them too. I also train models for an agency, and I run memorable fitness experiences through Raise LDN.
Who's your hero?
Heroes are everywhere, it's just whether you have the ability to see them. Special people come into your life, and if you're fortunate to really look, you'll see them. And we're all in a level-up process. There are a lot of people that want to help, so don't be afraid to open up.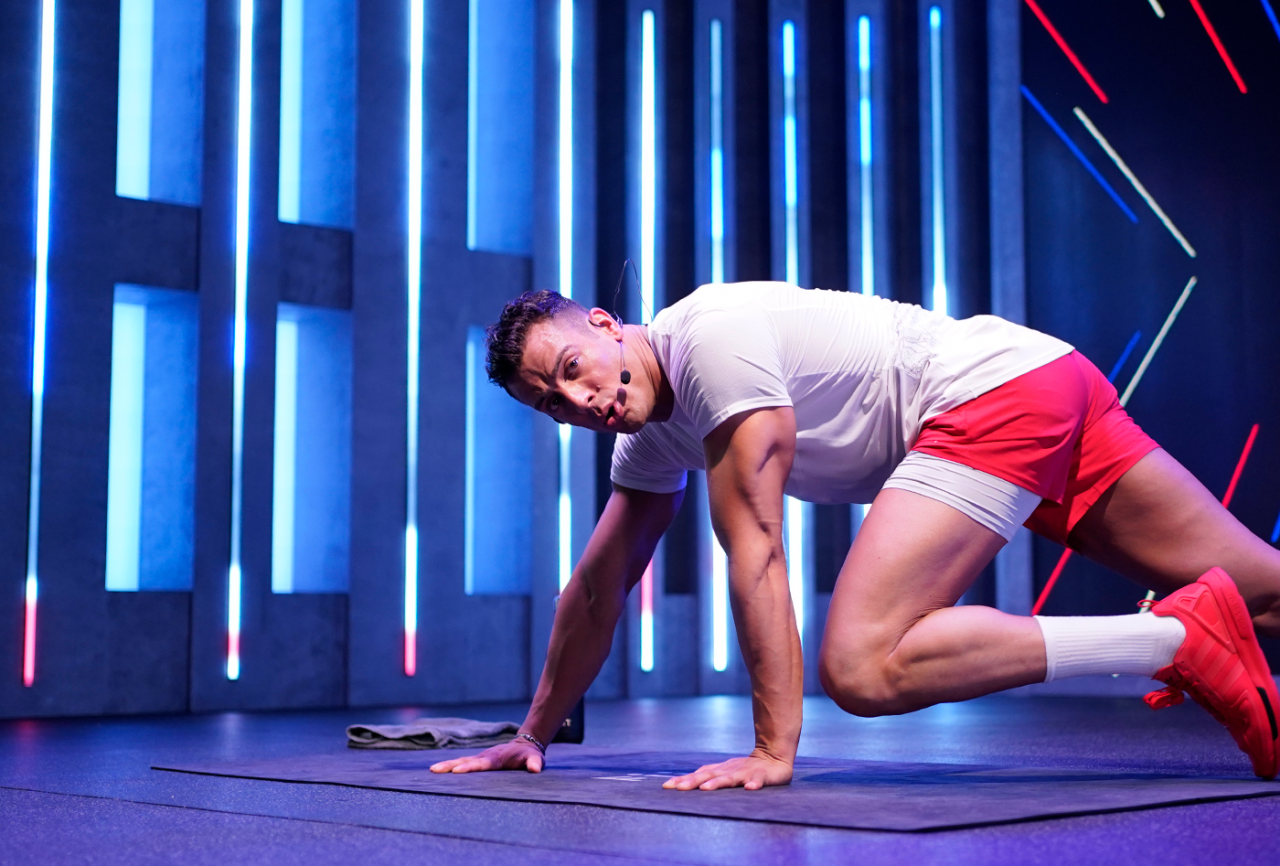 And a word on your playlists?
If the beat's alright, you'll dance all night. I'm into hip hop artists like Stormzy, Giggs and Skepta, so you can expect some grime and grit with my workouts. Music and fitness go hand-in-hand, and if you combine great music with great instruction, we're all on a good path.
* * * * *
Want to train with Waz today? Start your 14 day free trial now and get ready to work.

Share article