Welcome to week 2! 
You've had a week to get to grips with classes and a new healthy eating routine. Now we want to get stuck into some of the key things to help with weight loss. This week we're focusing on fibre and why it's so important for weight loss.
In 2015, the daily recommended intake for fibre went from 18g to 30g — and let's be honest, not many of us eat that much! But we can show you how. 
So what is fibre?
Fibre is essentially a type of carbohydrate that can't be digested or absorbed. There are two type of fibre:
1. Soluble fibre — this can be dissolved and slows down digestion time, meaning you'll feel fuller for longer
2. Insoluble fibre — this aids digestion and movement through your bowels
You're probably wondering, what's this got to do with weight loss?
Firstly, soluble fibre helps keep you fuller for longer. Imagine a thick jelly like material in your gut. This takes much longer to clear than more simple carbohydrates (think high sugar foods). It also helps to slow down sugar release into your blood meaning you won't experience that post sugar slump, so helps to control cravings. Basically you eat less when you're eating more fibrous foods.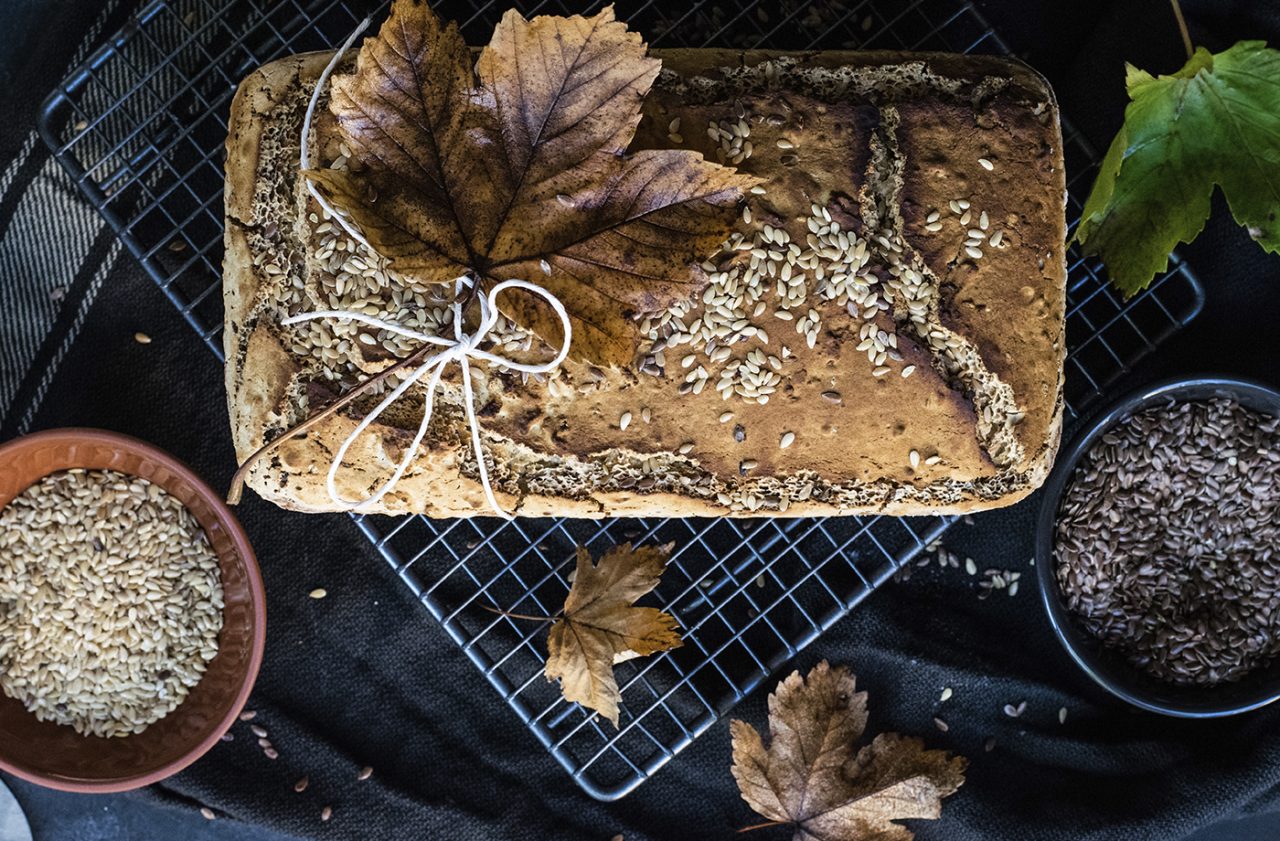 Because fibre is low in calories (it contains 4kcal per gram), we know that eating a high fibre diet is linked with reduced rates of obesity.
You probably know how important fibre is for gut health. There are many studies that show a healthy gut is linked to a healthy weight. It's the pre-biotic fibres (these are little fibres that feed the bacteria in the gut). A healthy gut tends to have less inflammation and will leave you feeling more satisfied after eating. 
Simple fibre-boosting tips
Eat your 5-a-day — hopefully after last week you're on your way to hitting this target. Swap white carbs for the whole grain ones e.g. oats, brown rice, wholewheat pasta, rye bread, quinoa and buckwheat. And finally, add chickpeas, lentils and beans to your soups, stews and casseroles.
1-day meal plan 
Breakfast: porridge, 1 tbsp ground flaxseeds and berries
Lunch: wholemeal chicken wrap with vegetables
Dinner: Layered aubergine and lentil bake 
Snack: 2 handfuls of mixed seeds and an apple
Just a final note, if you don't eat much fibre at the moment, gently increase your intake.
More next week! 
Share article