Welcome to week 6 — you're almost at the finish line!
We want you to complete your plan knowing a bit more about macronutrients. Nowadays, everyone has an opinion about which macros split is best for weight loss. Some say low carb/ high fat, some say high carb/ low fat and some say high protein. 
You should know that there isn't a one size fits all. It's important to consider how your diet is affecting your body and always choose what is right for you.
So, what are macronutrients and why are they important? There are 4 macros:
1.  Water
Water plays a crucial role in our wellbeing. It supports fluid regulation, hormonal health, body temperature regulation, digestion, joint health and the movement of substances around the body. The list is endless.
It also aids weight loss. Dehydration is often misinterpreted as hunger which can lead to overeating. Aim to drink 2L of water per day or 2.5L — 3L on days you're doing classes. 
2. Carbohydrates
Despite being the body's primary source of fuel, carbs have got a bad rep. We want to champion carbs — the right kind of carbs in adequately sized portions. Good sources are found in starchy fruits, vegetables and whole grains such as brown bread, brown rice and brown pasta.  
Try the this Butternut Chilli recipe to pack in those vegetables.
Simple carbohydrates, the unhealthiest sources, are the ones you shouldn't be gorging on. These are found in cakes, biscuits, sweets, ice cream, and have next to no nutritional value. They break down and release into your bloodstream quickly, so can leave you wanting more.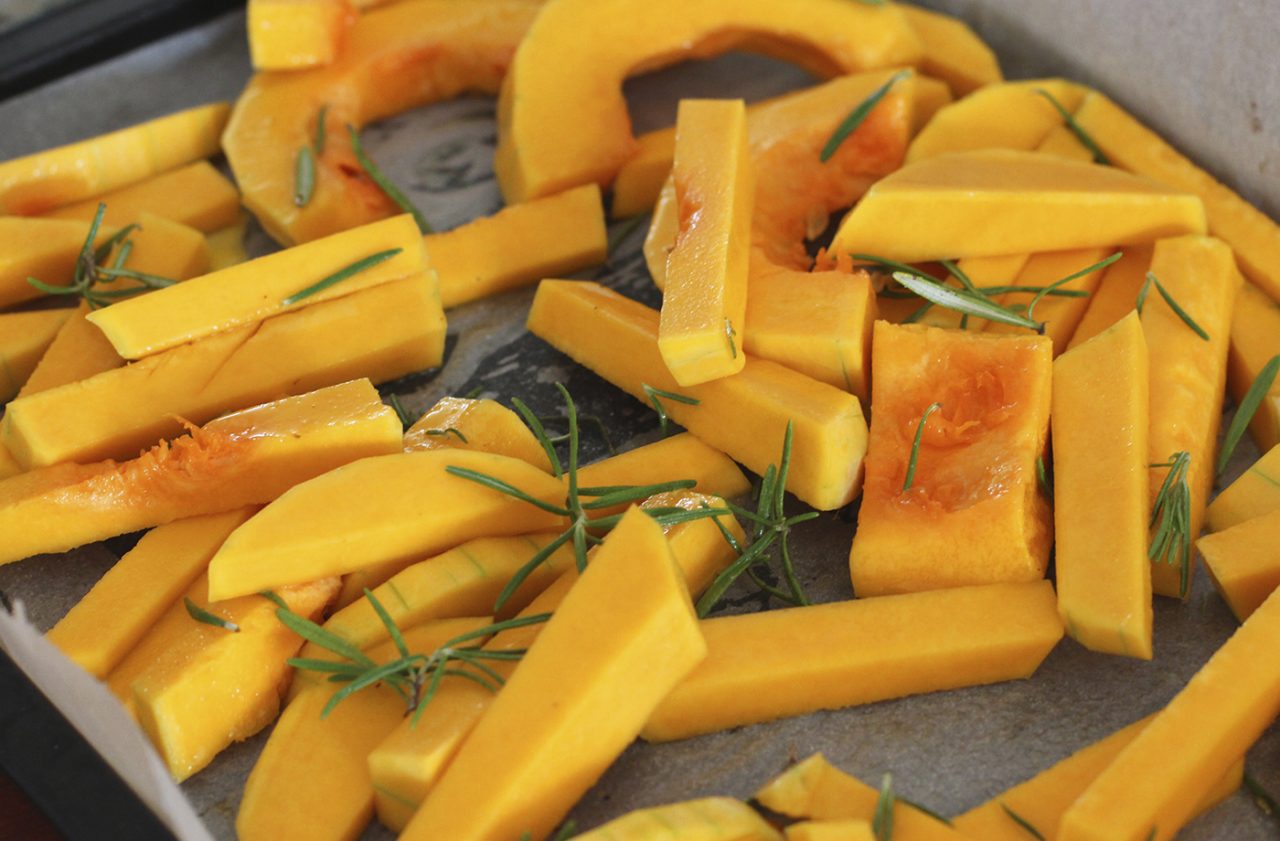 3. Proteins
Proteins are vital for muscle growth, development and repair, as well as the formation of tissues, skin, hair and nails. They also produce certain chemicals in the body, including enzymes and hormones.
Protein requires more energy to break down and process than carbs and fats do, meaning you stay fuller for longer.
The daily recommended intake is 0.8-1g per kg of body weight. So if you weigh 70kgs, you'll need around 56-70g protein per day — possibly more if you're exercising regularly. In that case, we recommend around 1.2-1.5g of protein per kg of body weight.
Try eating unrefined whole foods. Fresh meat and eggs, nuts, beans, legumes and high quality dairy are all really good sources of protein.
4. Fats
There's a lot of confusion around fats, so we want to make things simple.
Unsaturated fats are essential. They help us absorb vitamins A,D,E and K. They're also key for hormone production, gut health, skin health and maintaining energy levels.
Saturated fats are a mixed bag, but please note that they're not all bad. They affect our cholesterol levels, which play a key role in structuring our cell membranes. Saturated fats are also vital to hormone production and bile production, which helps to break down food. As with most things, it's all about moderation.
Try avocados, nuts, nut and seed butters, oily fish, coconut and high-quality dairy. Limit them to around 60-70g per day and ensure that no more than 20-30g comes from unsaturated fats.
 *   *   *   *   *   *   *   *
Congratulations on making it to week 6. Remember to share your experience and achievements in the Facebook group!
Share article