Congratulations — you're at the half way mark!
The term 'weight loss' often conjures up images of lettuce leaves and rabbit sized portions. But if you're the type of person who finds satisfaction in a full plate of food then this post is for you. 
It can be challenging to maintain a healthy diet when you feel restricted in your food choices or like you have to eat less. So this week we're sharing tasty meal ideas that will leave you feeling satiated.
We must emphasise that while calories play a role when it comes to shedding pounds — it's the quality of calories that are important. Try avoiding low calorie versions of your favourite processed foods, as they're often loaded with sugar and artificial additives.
Vegetables are among the lowest, energy dense foods, are high in fibre and are also packed with water. Beans, chickpeas and lentils are also great ways to fill your plate as they're brimming with fibre. Don't go too hard too quickly on these foods though, as it can be a shock to the gut!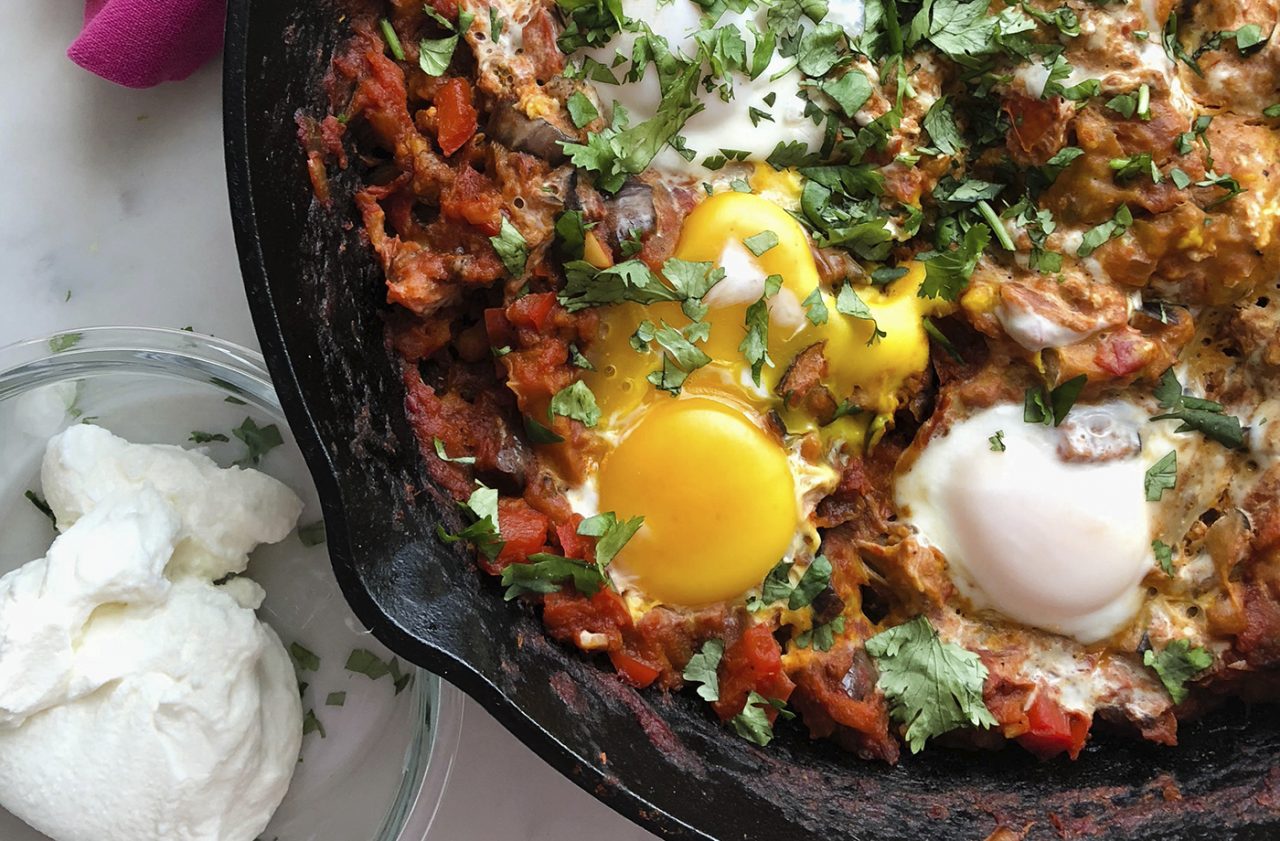 So how do you put together a high volume, healthy meal? Start with a base of non-starchy vegetables — such as spinach, kale, broccoli, cucumber, lettuce, courgettes, tomatoes, cauliflower, peppers etc. Add in a fist size of starchy veg — sweet potatoes, butternut squash, parsnips, turnips or aubergines, or a fist size of brown rice, wholemeal pasta, quinoa, buckwheat, lentils, beans or chickpeas. Next add your protein. Aim for a palm size of lean meat or fish and a teaspoon of healthy fats.
1-day meal plan to keep you full
Breakfast — 1 bowl of oats, bulked with grated courgette or you could also use carrots, topped with berries (don't judge it until you've tried it!)
Start by making your porridge as usual using 30-40g of oats and grate 1/2 a courgette into the oats. Cook as per usual.  
Lunch — We like this Chicken satay salad. You can always bulk this out with extra lettuce, cucumbers, or pomegranate seeds. Extra peppers are great too.
Afternoon snack — Fruit medley or roasted peas
Dinner — Try  baked eggs or this Pisto Con Huevos recipe. This is the perfect recipe to bulk with some extra chickpeas, peas, spinach or lentils.
So there you have it — you really can eat more (of the right foods) and still shed the pounds.
More next week!
Share article