Whether it's for health, animal welfare or environmental reasons, If you're going plant-based this January, it's important you do it right.
Like any diet, veganism will only make you healthy if you're balancing your meals and eating the rainbow. That means getting plenty of fruit and vegetables onto your plate, choosing foods that are high in fibre and calcium, and of course, finding healthy sources of protein that you can add to every meal (think beans, lentils, chickpeas, tofu and more).
If you're looking to fuel up with healthy grub, before or after a workout, here are three delicious meals we love to make for breakfast, lunch and dinner.
Cocoa berry and banana smoothie
No time for a sit-down breakfast? No problem. Start your day right with this simple recipe that takes mere minutes to make and is super easy to grab on the go.
Ingredients (Serves 2)
1 frozen banana

Handful of frozen berries 

250-300ml oat or almond milk

1 tsp almond butter

1 tsp vegan cocoa powder (we love Green & Black's)

1 tbsp vegan protein powder (optional)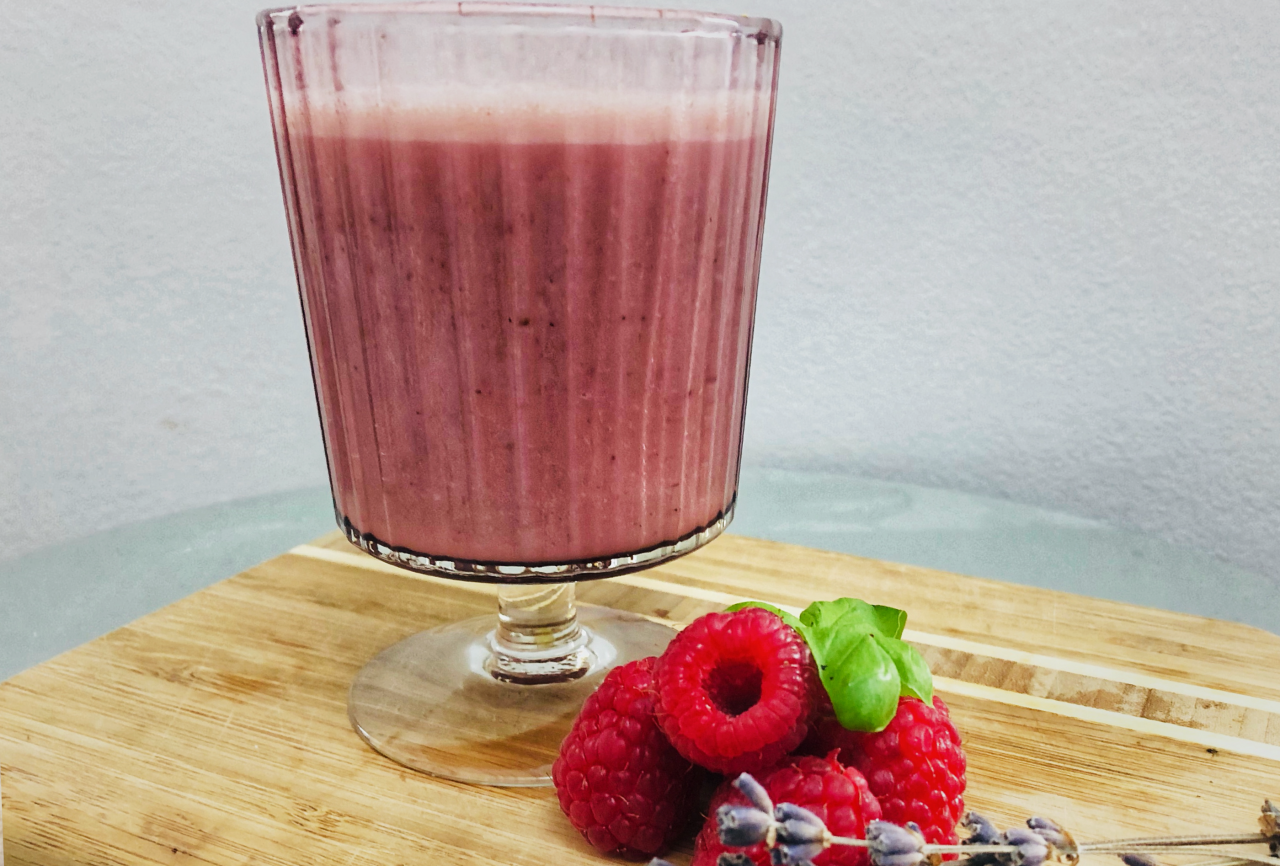 Method (Prep time: 5 minutes)
1. Add all ingredients to a blender.
2. Mix well until you have a completely smooth texture.
3. Bottoms up!
Vegan rainbow fajitas
Who doesn't love fajitas? They're easy to make, fun to eat and the perfect way to load up on your veggies. If you're not a fan of meat substitutes, simply replace them with meaty vegetables — like cauliflower, broccoli or aubergine. Either way, you'd be hard-pressed to find a more delicious lunch.
Ingredients (Serves 2)
For the fajitas
1 brown onion

Chilli powder, paprika, cumin, oregano, garlic powder, sea salt and pepper (or a pre-made seasoning mix)

 3 mixed peppers 

300g mushrooms

½ can of refried or black beans

Vivera plant-chicken

or

oven-baked cauliflower florets

Handful of salad leaves

1 tsp

Oatly Creamy Oat Fraiche

(optional)

4-6 vegan tortilla wraps
For the guac
1 avocado

½  lemon

Olive oil 

Salt and pepper

Dash of Tabasco (optional)
For the salsa
2 tomatoes

1 garlic clove

1 tsp white wine vinegar

½ lime 

Handful of fresh coriander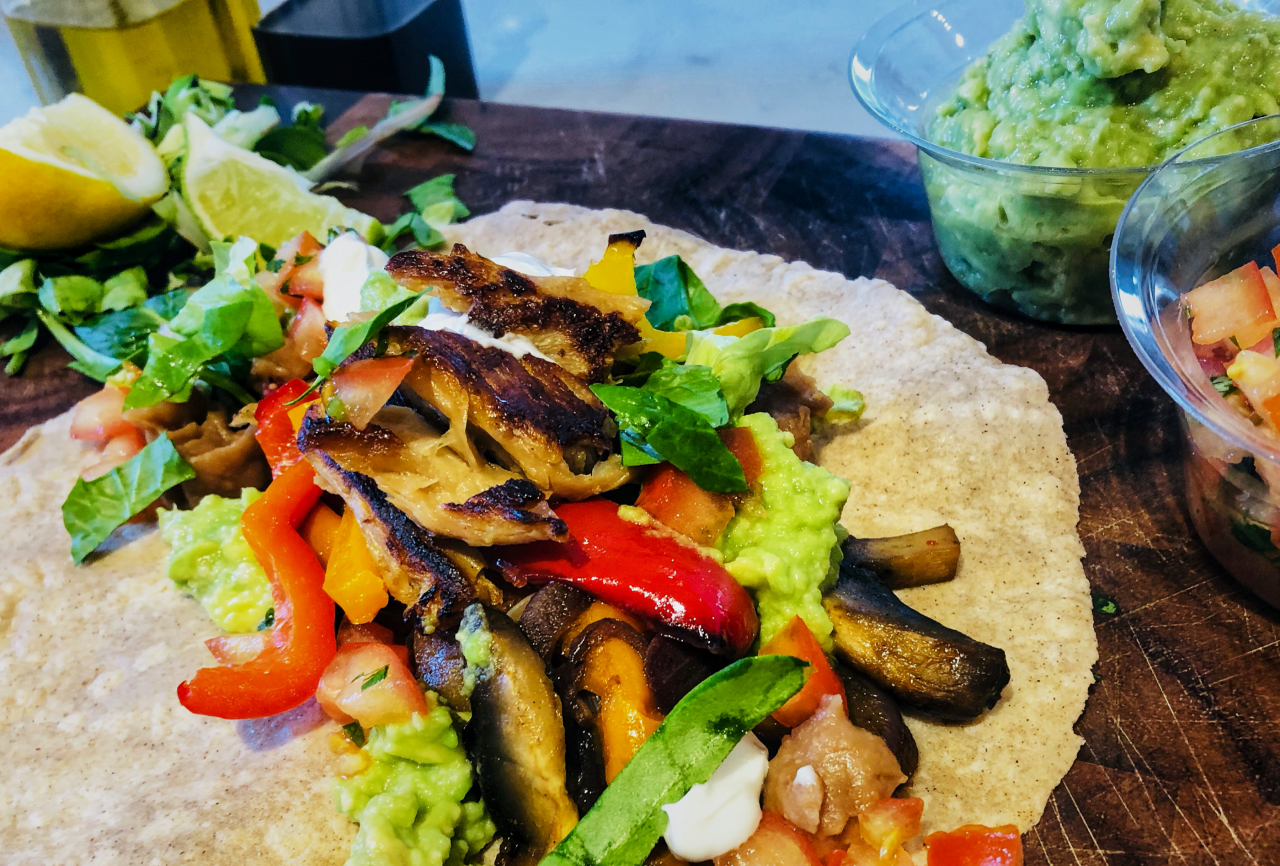 Method (Prep time: 25 minutes. Cooking time: 15 minutes)
1. Add a tablespoon of olive oil and the sliced onion to a hot pan. Once softened, throw in the sliced peppers.
2. Chop or slice the mushrooms and add to the pan. 
3. Season with a pinch of chilli powder, paprika, cumin, oregano, garlic powder, sea salt and pepper (or pre-made seasoning), cook for a further 5 minutes and set aside.
4. Fry plant-chicken in the same pan (add a dash more oil if it sticks) and leave to brown on each side for a couple of minutes. Once brown and crispy, set aside.
5. Heat the beans in a saucepan and season lightly with salt and pepper.
6. For the salsa, finely chop the tomatoes, garlic and coriander. Then mix well in a bowl with vinegar and lime juice.
7. For the guacamole, mash your avocado well with a fork, add a drizzle of olive oil and the juice of half a lemon, then season with salt and pepper (and tabasco if you like). 
8. Heat the tortilla wraps in a pan or the microwave for 30-40 seconds. Lay on a plate and top with salad leaves, seasoned vegetables, plant-chicken, beans, tomato salsa, guac and a small spoonful of Oatly Creme Fraiche. 
9. Enjoy!
Aubergine, mushroom and veggie mince bolognese
Just like beef bolognese, but better — this dish is packed with flavour and contains zero gristle or saturated fats. You can serve it with brown rice or pasta (for that extra portion of fibre) or on it's own with some grilled pitta bread.
Ingredients (Serves 4)
1 red onion

2 cloves garlic

1 aubergine

100g mushrooms

1 packet of plant mince (we recommend

Vivera

) 

1 tbsp tomato paste

1 vegetable stock pot or cube

800g tinned tomatoes (equivalent of 2 cans)

Handful of fresh basil 

1 tsp

Oatly Creamy Oat Fraiche

(optional)

Brown rice, pasta or pitta bread 

Olive oil, salt and pepper 
Top tip: serve with a side of steamed broccoli to get more greens onto your plate!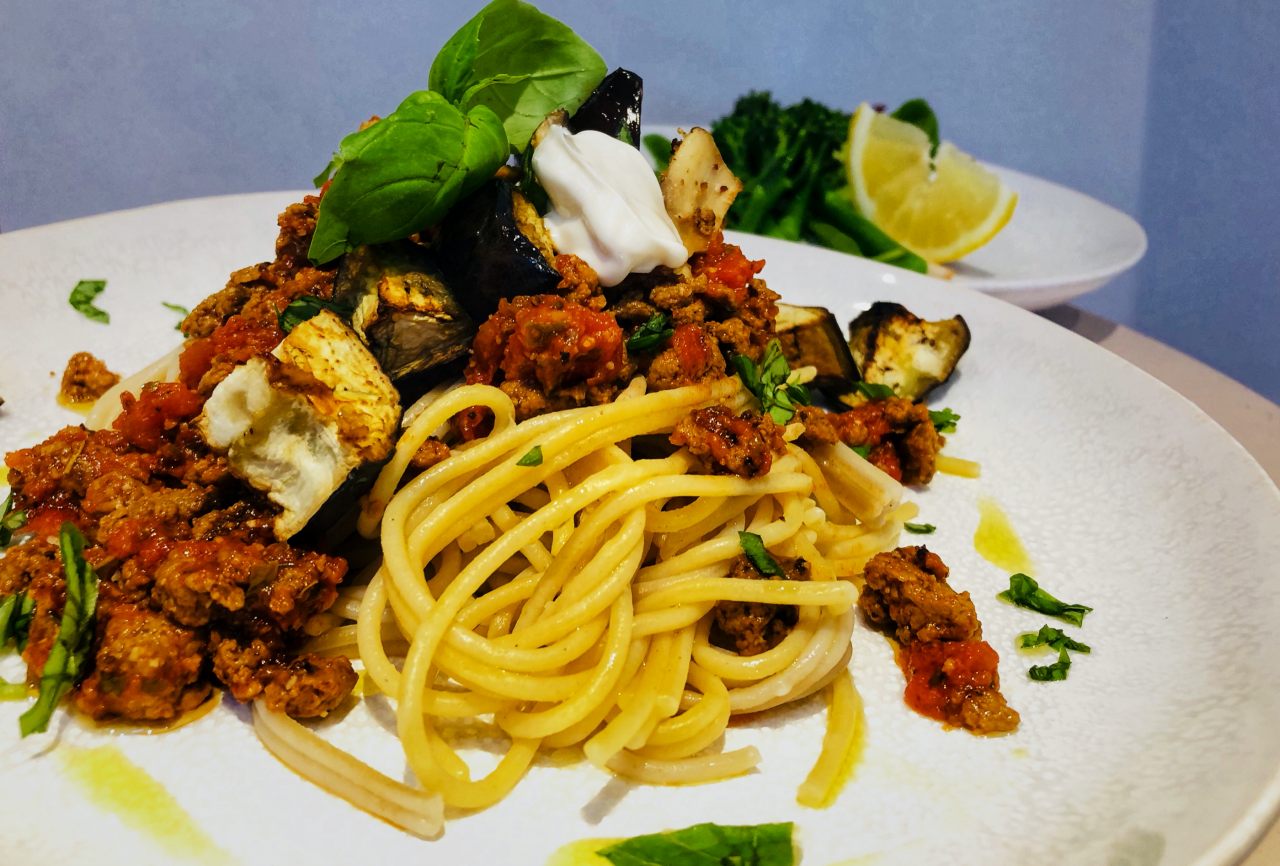 Method (Prep time: 25 mins. Cooking time: 15 minutes)
1. Preheat the oven to 190°C.
2. Dice the aubergine into 3cm squares (no need to peel). Add to a foil-lined baking tray and drizzle with olive oil. Season with salt and pepper and roast in the oven for 20-25 minutes, or until it's browned and softened.
3. Slice the onion and sweat it off in a pan with a tablespoon of olive oil. Once it becomes translucent, add the chopped garlic and cook for a further minute. 
4. Wash and roughly chop the mushrooms, then add to the pan along with the plant mince. Cook for 5 minutes.
5. Add the tomato paste and cook off for a further minute. Then add the chopped, tinned tomatoes and season with salt and pepper. Bring to the boil, then add the vegetable pot for extra flavour. Stir well and leave to simmer for 15 minutes.
6. In the meantime, cook your rice or pasta in salty, boiling water. Chop the basil but set a few leaves aside for the garnish. 
7. Once the 15 minutes have passed, stir in the Oatly Creamy Oat Fraiche and chopped basil to the bolognese. Then serve in bowls with your chosen carb, and top with a basil leaf. (Got any leftovers? Great. This dish tastes even better the next day).
*Want more? Check out Susie's vegan grilled aubergine tabbouleh.
Share article