"It's funny, but you never really think much about breathing. Until it's all you ever think about."
Of all the species, only one can master the breath. Only one can use it to control mood, enhance energy levels and improve athletic performance.
The benefits of Breathwork have been advocated for centuries. Yogis have learned to use it (pranayama) to fuel and connect the body and mind. Athletes use it to improve sport performance (by up to 15%). Psychologists use it to calm and retrain the nervous system. And midwives advocate it as a form of pain relief during childbirth.
There's a million and one ways in which your breath can help you cope with stress, pain, physical endurance and even depression. It's a biological superpower that promotes wellbeing and keeps us ticking.
But the problem remains — many of us still don't know how to use it.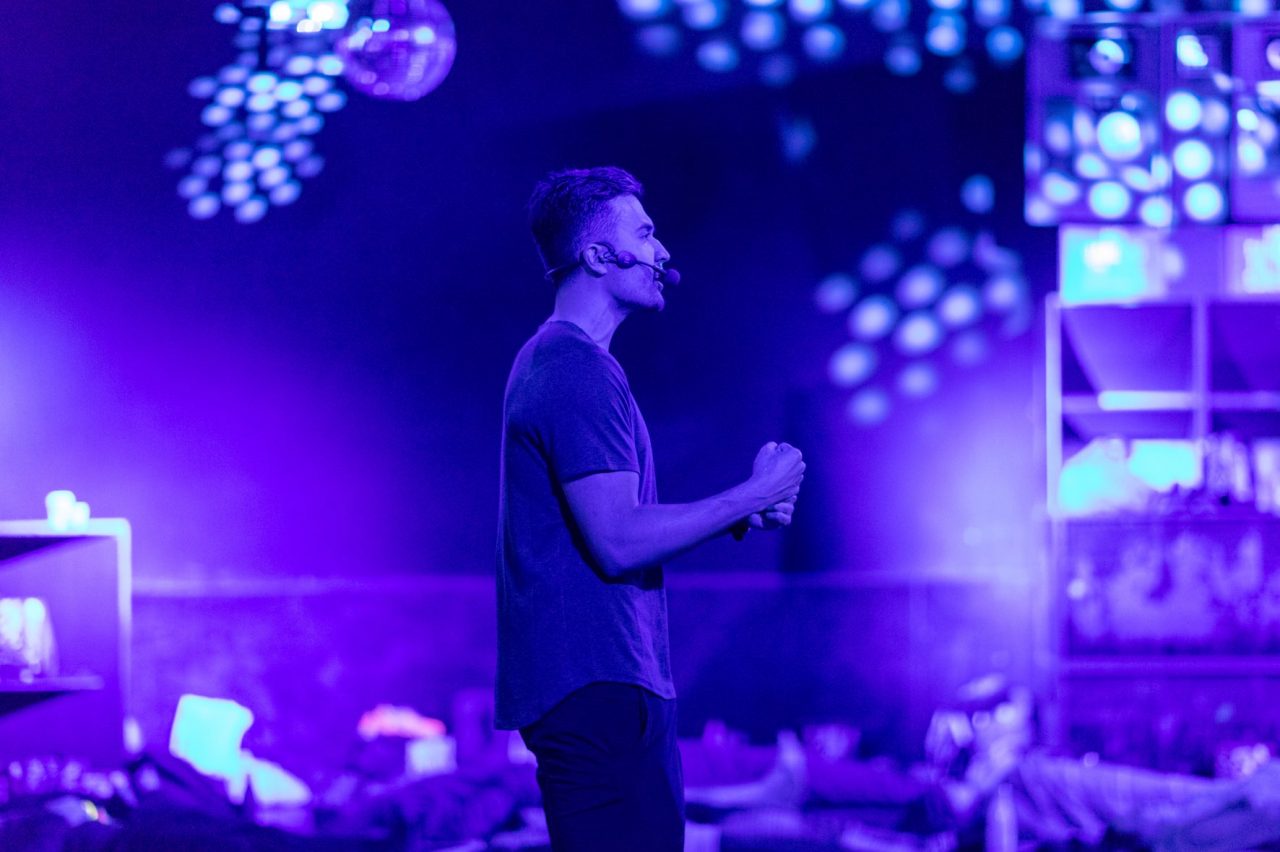 The Power of Breath
You may be familiar with 'Ice Man' Wim Hof and his Breathwork method. Followed by the likes of Oprah Winfrey, Jim Carrey, Harrison Ford and Orlando Bloom, Hof has been raising awareness of the power of the breath for years.
Following the results of various clinical trials, there's proof to suggest that his findings are accurate. That we should all be paying more attention to our breath. 
In What Happened, Hilary Clinton claims that yogic breathing helped her deal with losing the presidential election. If Breathwork can help you get over that, it must be the real deal.
Breathe
Thanks to world-renowned breath guru Richie Bostock, aka @thebreathguy, you can now learn the ins and outs of Breathwork straight from your living room (or bed).
How? With a six week training plan designed to increase energy levels, improve your training capacity and manage stress. 
Week by week, Richie explores the mechanics of Breathwork and introduces different training methods — starting with the fundamentals and going all the way through to optimal breathing techniques. He'll also show you how to apply movement to your breath (so roll out of bed for that bit.)
Breathe will help you switch on and switch off. It will help you sleep better. It will retrain your nervous system so you can manage stressful situations with ease. And it will change your breathing mechanics so you'll breathe more efficiently long after the class is done.
Most importantly, it will make you feel the feels in a way you've never felt before.
In one of the most widely used medical texts of all time, Medical Physiology, Dr Arthur C Guyton concludes that:
"All chronic pain, suffering, and disease are caused by a lack of oxygen at the cell level. Proper breathing nourishes the cells of the body with oxygen and optimises the functioning of the body on all levels."
Let's get you some of that.
*Claim your free 14 day trial on Fiit to start your Breathwork journey today. 
Share article