"Being a mum helps me help new mums, because I totally get what it's like to try and recover, rehabilitate and return to exercise after birth. I understand the barriers mums are up against…time and sheer exhaustion being the main two. And I love being able to help by giving them exercises and top tips for every day mum life."
Chelsea-based pelvic health physiotherapist and (almost) mum of two, Clare Bourne has spent the last ten years helping women recover after giving birth. A passionate advocate for proper postnatal care, she's on a mission to empower her patients through medical knowledge, answers to difficult questions and ways they can safely return to exercise.
She now brings her expertise to Fiit Mum, with a 14-part series of educational videos you can watch alongside your yoga, Pilates, strength and low-impact cardio classes. 
Here's everything you need to know about our resident physio.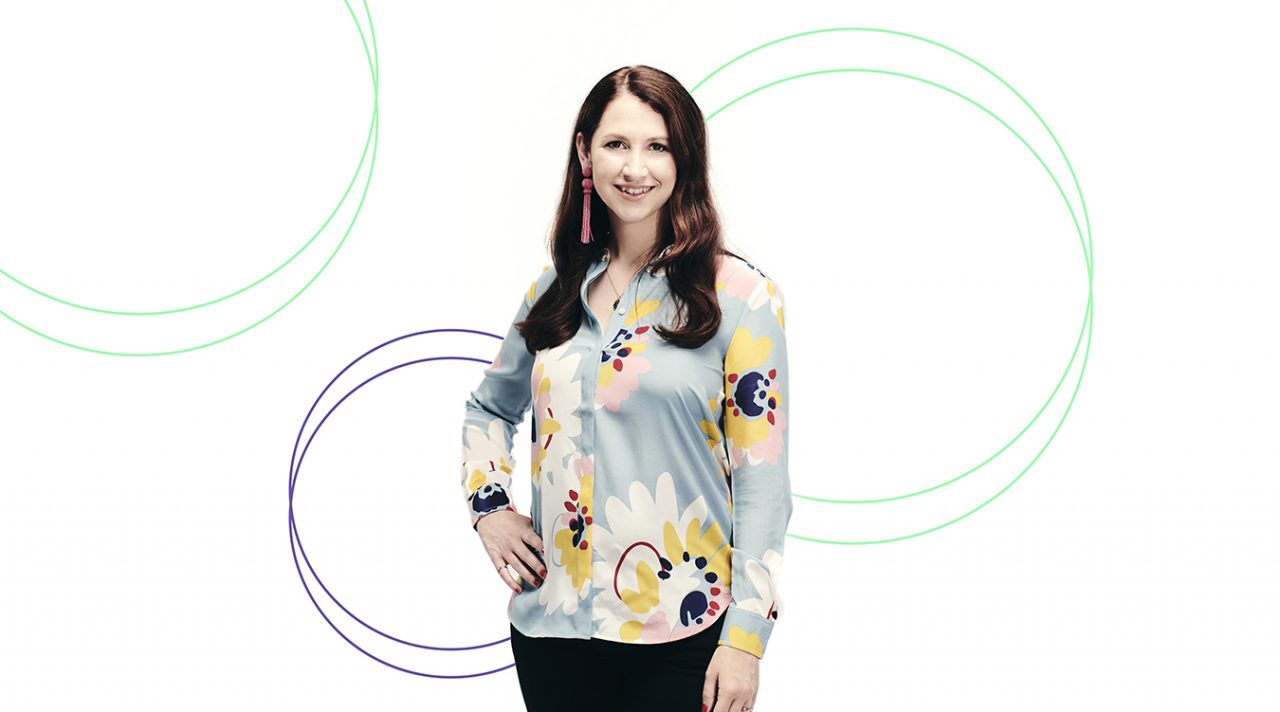 How did you become a pelvic floor physiotherapist?
I trained as a physio at the University of Birmingham, graduated 10 years ago and have essentially worked on and off in pelvic health ever since. I now specialise in pelvic floor rehabilitation and abdominal re-education. I look out for any aches and pains during and after pregnancy, and offer guidance and support so mums can see where their bodies are at and what they need to do next.
At the moment, that means two days in a clinic every week, alongside work with the brilliant teams at Mummy Tribe, Bumps — and now Fiit. I'm also mum to a two year old girl, with another baby due at the end of the year. So my weeks are a fab juggle of mum life and helping women, which I love.
Why get involved in Fiit Mum?
There are a number of topics that women find really difficult to talk about after giving birth. Through Fiit Mum, we're able to shine a light on those, provide sound medical advice and signpost women towards getting the right help. 
Whatever their birthing experience or whatever symptoms they might have, I hope the videos I've recorded will show mums that they're not alone. That many other women are going through the same thing and that there's a remedy to any aches or pains they might have. 
In your experience, are post-pregnancy symptoms often brushed off as 'normal'?
Lots of things are presented as 'normal' after having a baby.  But we want to highlight the fact that while symptoms can be common, it doesn't make them normal. They're treatable! There's plenty of research to support the value of physiotherapy after birth, but unfortunately it's not available to everyone on the NHS and it should be. 
The six week GP check can be a magic sign off point for some, but many women still won't feel ready to get back into exercise then. They won't fully understand how their body is recovering and what steps they can take to speed up the process. 
With Fiit Mum, we're aiming to bring a little bit of that help and knowledge to your living room.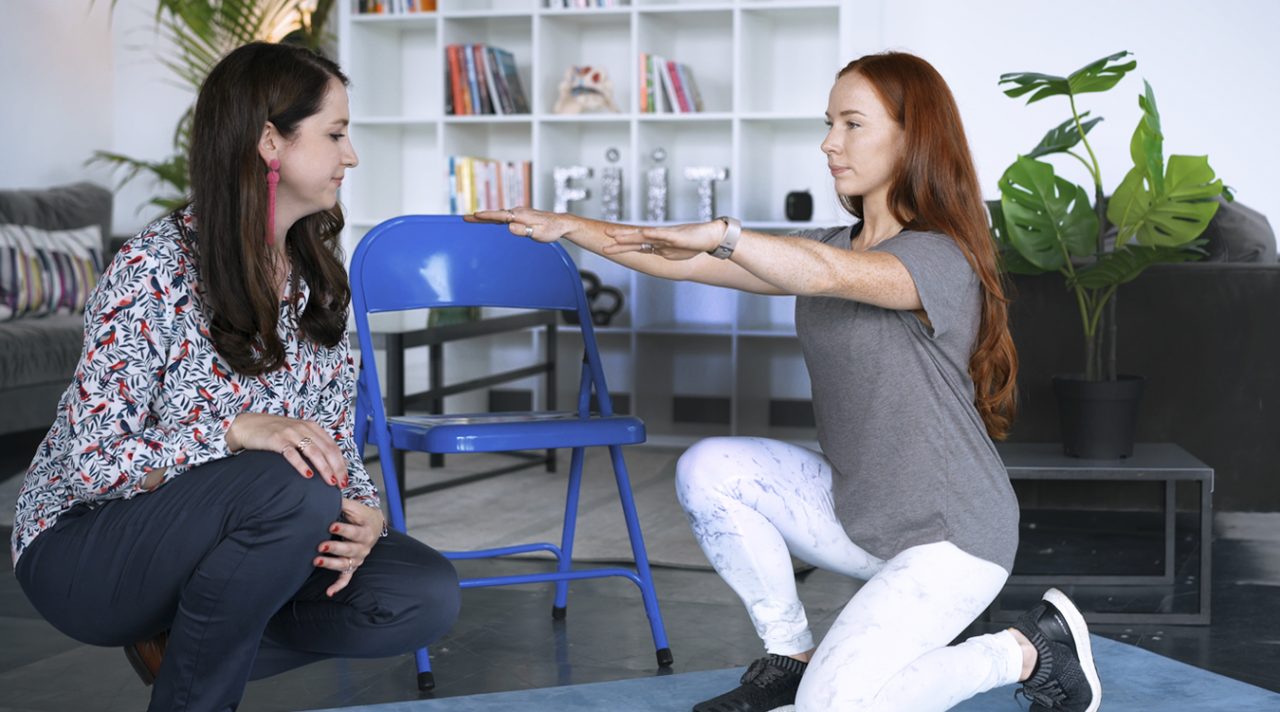 What difficult topics do you address in your videos?
Everything from postnatal sex, incontinence, prolapse and diastasis recti to scar massage, pelvic floor and postural exercises. They're the most commonly asked questions I get from mums who come to see me. 
Let's talk pelvic floor. What do mums need to know? 
Well, there are some changes in the vagina that no amount of pelvic floor exercises can change, but there's always hope. If you've never had your pelvic floor assessed, you might not know the right technique (most women haven't been taught) so you could learn certain exercises that help you heal and restore. I mean you could even be activating while you're standing! It doesn't have to be a hassle.
What about postnatal sex?
It's normal to feel a bit of pain. When you're breastfeeding, your estrogen levels are lower and your vagina will be dryer. So it might not feel very good. If you've had a cesarean, your scars might still hurt.
So just wait until you're ready and don't feel pressured because it won't help. It could be six weeks or six months. However long, don't let it become a big thing with your partner.
If sex continues to feel painful, see a pelvic health physio or talk to your GP. Some women may have excess scar tissue that goes unnoticed and it can be very painful, so it needs to be tended to. If you're just tight, you can also do perineal massage to stretch and heal.
What about mental health post-pregnancy?
Motherhood can be a really lonely time, so I'm really excited about giving women access to our online Facebook community while they go through the plan. I'm going to join the group in the new year, after I give birth. I want to practise what I preach so I'm going to do the plan too and cheer everyone on!
When should mums get back into exercise?
Well, everyone is different, but the first few weeks are all about resting up. You can walk and go in the garden, but otherwise just rest. Give yourself all the self-love you need, especially if you've had a difficult birth. Just listen to your body. If you feel any pain or swelling after moving, you've done too much, too soon.
Saying that, if you're informed and you've done low-impact exercise before, gentle core or glute work and walks are brilliant. So from the six week mark, you could try low impact classes if you're ready. 
In terms of running, I generally say wait until the six month mark. You need to play the long game. Yes, you probably could run at six weeks postpartum, but you could also leak. You could develop back pain or worse. Play the long game and you'll be back to doing what you love again, safely.
What's your most valuable advice for new mums?
Trust your instincts. In regard to both parenting and your body. If you feel like something isn't right, you're probably right. Ask for help until someone gives you the answers. 
And please don't suffer in silence. No question is silly and I can honestly guarantee you are not the only woman feeling whatever you're feeling. Let's all start talking about the taboo topics, shine a light and get the help we need and deserve.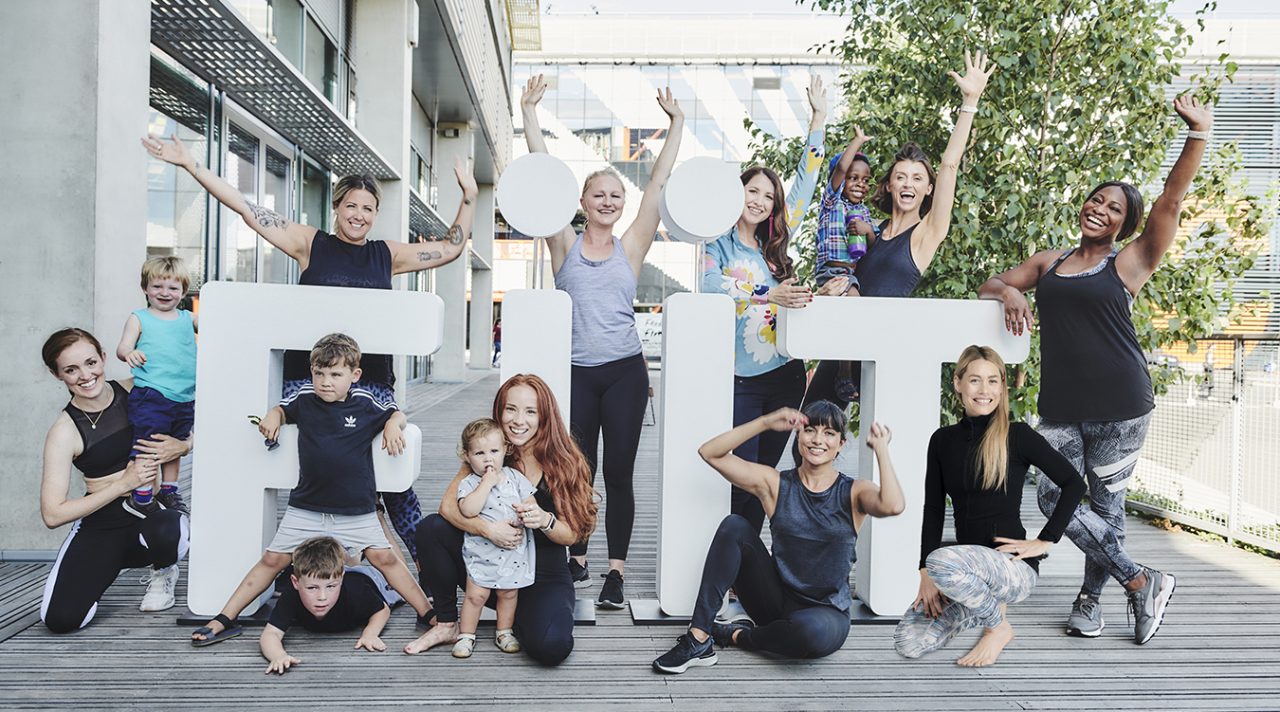 If you've had a baby (or know someone who has), find out more about Fiit Mum, our 24-week postnatal training plan to access weekly yoga, Pilates, strength and cardio classes — plus Clare's expert medical advice. 
Want to get started? Tap the link below to claim your free 14 day trial.
Share article