Let's start by addressing the elephant in the room. This series is about chakras. 
Yep. Chakras. 
If you're not familiar with them, they're your body's seven main energy centres. And through yoga, you can tap into them. But if that sounds a bit out there — think of it as moving through meditation.
So, if you're a bit unsure about chakras or, like us, the more you say 'chakras', the weirder it sounds, then don't worry, because you're in safe hands with Ida May.
Fresh from a dip in the English Channel (in winter!?!) we caught up with the dancer, actor, trainer, movement director, international yoga instructor and quintuple threat, about her new eight class yoga series, dropping in the Rebalance Studio, December 7th.
DEMYSTIFYING CHAKRAS
This series isn't designed to lead to some spiritual awakening or turn you into some deeply introspective being. 
Ida says: For the person who doesn't know anything about chakras, this series is centred around opening the body up and feeling something. 

WHAT'S THE FLOW?
These classes are free-flowing vinyasas, with different concepts in mind (psst, these are your chakras). Ida will also encourage you to open up parts you didn't know were closed, but you'll be damn happy she told you about. 
There are 7x25min classes that look at connection, creativity, confidence, compassion, communication, clarity and your charge. Plus, a 40min journey through all seven chakras.  
You'll build full-body strength and flexibility. And through powerful mantras and affirmations, you'll establish a clear link with how you move and how you feel. 
This is the power of yoga and breathwork. And it's fun! But to get the best out of this series, people need to leave their expectations behind. They need to give it their full focus and attention – without analysis. 
GET COMFORTABLE BEING UNCOMFORTABLE 
For many of us, there's a whole new level to yoga we haven't experienced. This is it. And just like Ida's early morning glacial swims, you'll be encouraged to step outside your comfort zone and discover the calm in the chaos. 
There will be things that make you uncomfortable. But the only way to get past it is to truly surrender to the practice – you must be willing to go outside of your safety zone. 
I can't go into the sea fighting the cold. I can't storm in there screaming, 'I'm f@#king doing this!' But, if I surrender to the ocean, I'm calming the part of my mind that's telling me, 'don't go there.'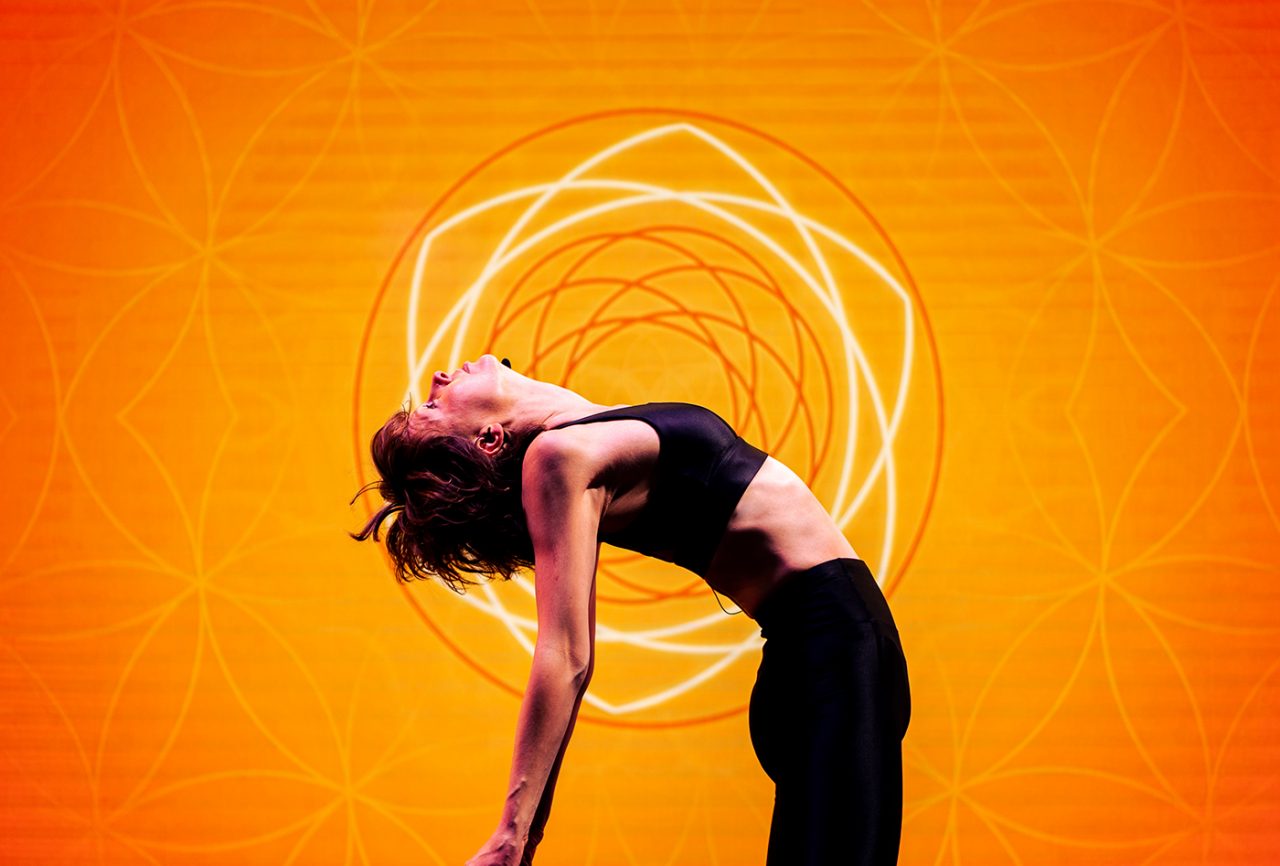 THE BIGGER, BIGGER PICTURE
Whatever your stance on chakras, a lot of what Ida's sharing translates to life. Because, ultimately, the more we move and the more awareness and control we have – the better we feel. 
But when it really comes down to it, we think Ida best summed it up herself. 
Don't take yourself too seriously. Go, play and have fun. 
Ida's Chakra Series launches on December 7th. Not got the app? Start your 14 day free trial today!

Share article