Most runners define themselves as either sprinters or long distance runners. Either naturally fast or with the innate stamina to go for miles.
But speed and stamina can be developed through training. And what seems difficult today will feel easier after a few months (possibly weeks) of consistent workouts. Whether you're new to running or looking to up your game, check out the pros and cons to sprinting and long distance running. Then try both out for yourself.
Sprinting
A sprint is a short-distance, high-speed run. And it's where olympic sprinter Usain Bolt excels. Having run 100 metres in 9.58 seconds and 200 metres in 19.19, Bolt hit his best record yet through sheer power of movement. 
Of course, you don't have to match Bolt's lightning speed — sprinting can be as simple as running sets at full speed for 10-30 second bursts and walking in between. You might recognise this as high-intensity interval training (HIIT) which sports scientists have found to be incredibly effective for building muscle and shredding fat. A peer-reviewed study published on PLOS One showed that a six-week sprint training program is a great way to increase our muscles' ability to use oxygen. Which in turn helps our muscles produce more energy and store less fat. 
Best solution? Get your HIIT on in Fiit Club or take on a cardio-based training plan (30 Day Plan, Total Burn, Abs & Glutes, Resistance or 14 days of Cardio).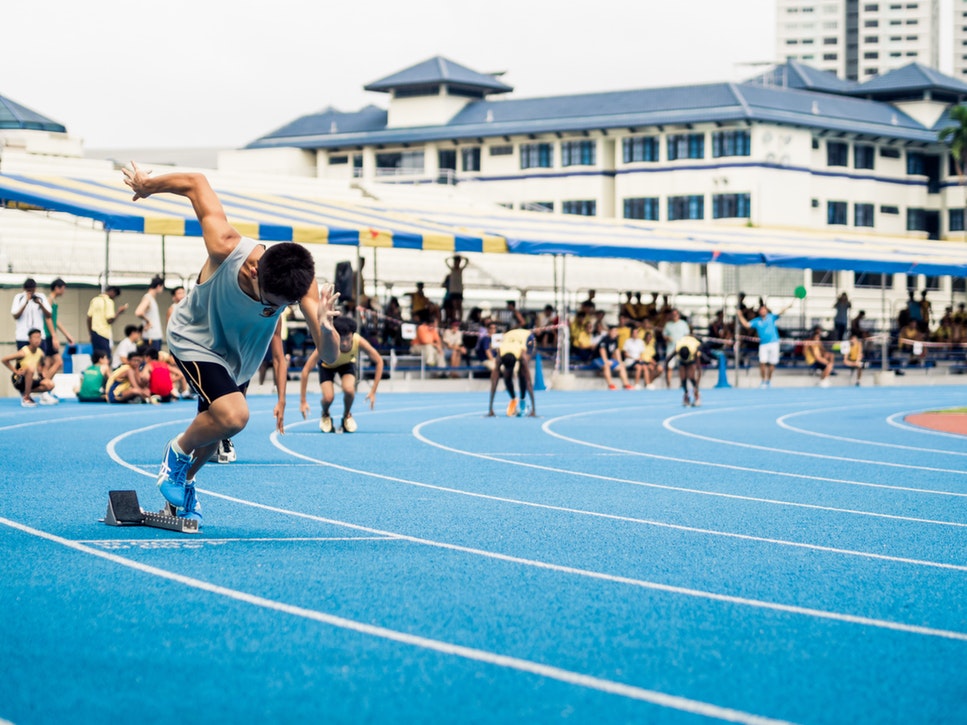 If your goal is to develop lean muscle faster, sprinting is more effective than long distance running. But you should complement your runs with some resistance training to build upper body strength. A stronger core will give you more stability and help your legs generate more power, while stronger arms and shoulders will propel you forward. That's why most international sprinters hit the weights as much as the running track. 
Distance running
To qualify as long distance, you need to be hitting the 3000+ metres mark, so aim high. It's tough but the benefits are substantial. By increasing your cardiovascular endurance and strengthening your respiratory systems, you adapt to the increased workload as the heart starts to pump more blood around the body, while lung volume increases and helps you take in more oxygen.
Of course, if you're taking in more oxygen over a prolonged period of time, you want to make sure that the air you're breathing in is clean. As three-time London Marathon winner and clean air activist, Paula Radcliffe, argues "we take in ten times as much air when we run than when doing something else…and air pollution poses a threat to our health." 
So if you plan to run for years to come, train outside the city whenever possible.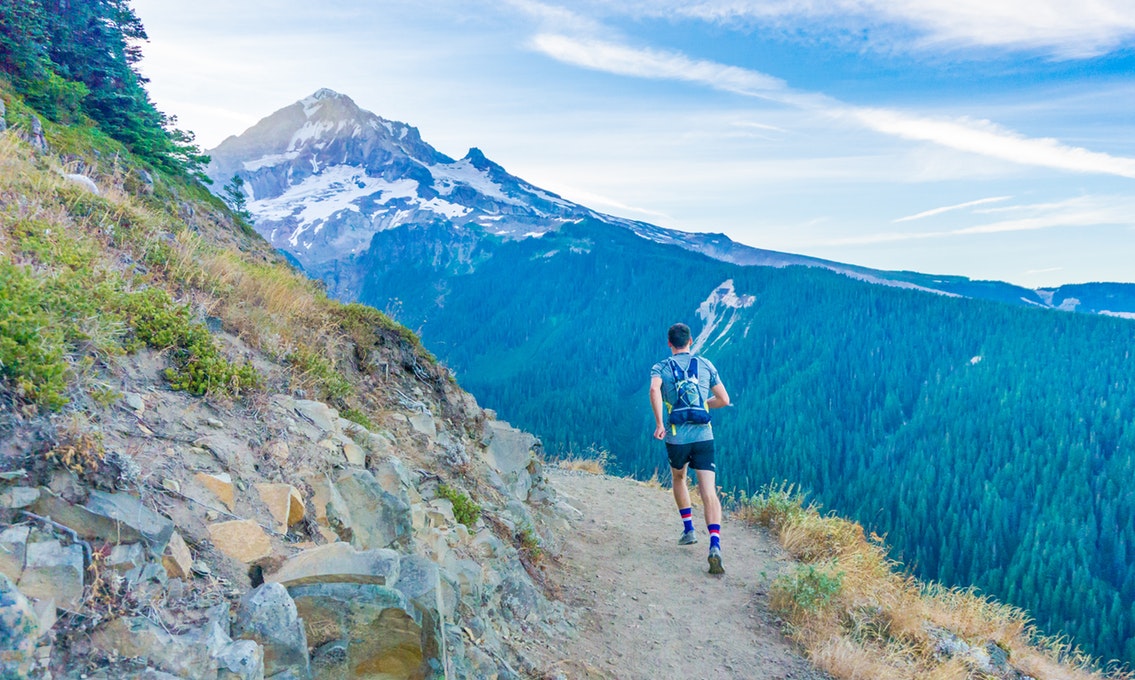 What's the verdict?
Sprint training and distance running both have their unique benefits and limitations. For overall health and wellness, it's recommended you do a combination of both — as many athletes not restricted by their sport have done so, and very successfully. Case in point: Formula One driver Lewis Hamilton combines long-distance running with short sprints, along with weight training. Being a Formula One driver doesn't stop him from cross training, which he believes is crucial for his fitness and mental game. Several university studies cited by The Guardian agree with this, and emphasise that running for at least half an hour improves the brain's ability to process information. While interval training improves attention span as well as multitasking and problem-solving skills.
Hopefully, this guide will help you choose between short or long distance running. To improve your game further, check out Fiit's guide on How to be a better runner. 
Share article