With swelling demand for our fresh approach to fitness, we're buzzing to reveal that Fiit is coming to America. With an epic new team of star-spangled trainers and 40 new classes, we now have more to offer than ever before. Oh, and did we mention 40 new classes?
Here's all you need to know.
That's right, our glistening engine room of modern fitness is live, and kicking in the US of A. And we handpicked a red hot roster of new trainers. American Ninja Warriors. Celebrity PTs. World-class yogis. Pilates masters. Cardio Kings and Queens. Honestly, we went all out. 
These prodigies will get your floorboards jumping, carpet sweaty and the Mojo out the cupboard. 
So, who exactly ARE these new trainers? Here's the who, the how, and the why. And you know what? They're going to blow your freaking mind.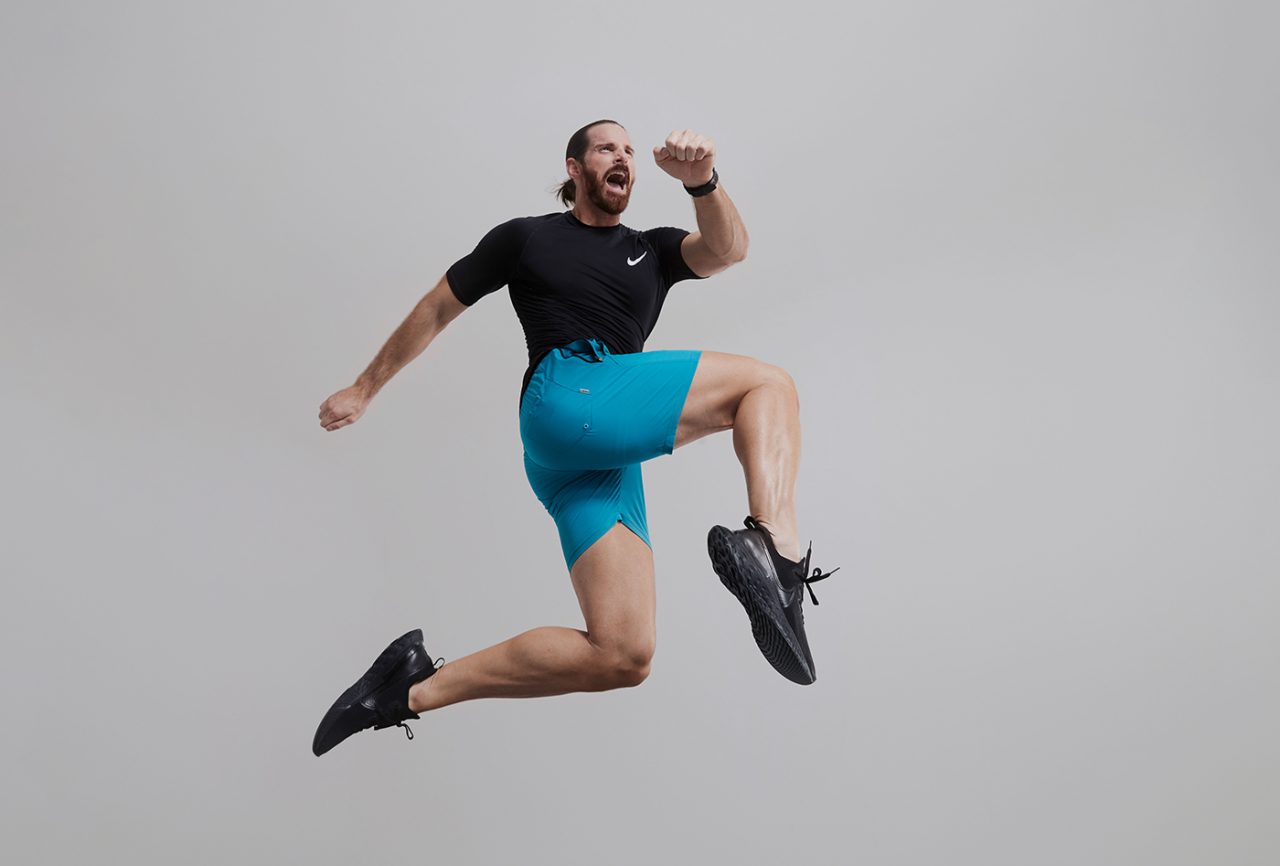 PETE PISANI
As you scan the horizon for a new kind of trainer, your eyes land on the man-mountain that is… Pistol Pete. Oh, baby. This Hercules look-a-like has washboards running for the Hollywood Hills. And 2 mins into his class you'll find out why we made him our US Head of Fitness. 
He's the big gun who was born on the Naval base they filmed Top Gun. And he wants to maximize your efficiency on the mat. Smashing together strength-based moves with high-intensity cardio, he'll push you to your limits.
It's time to lock and load with Pistol Pete.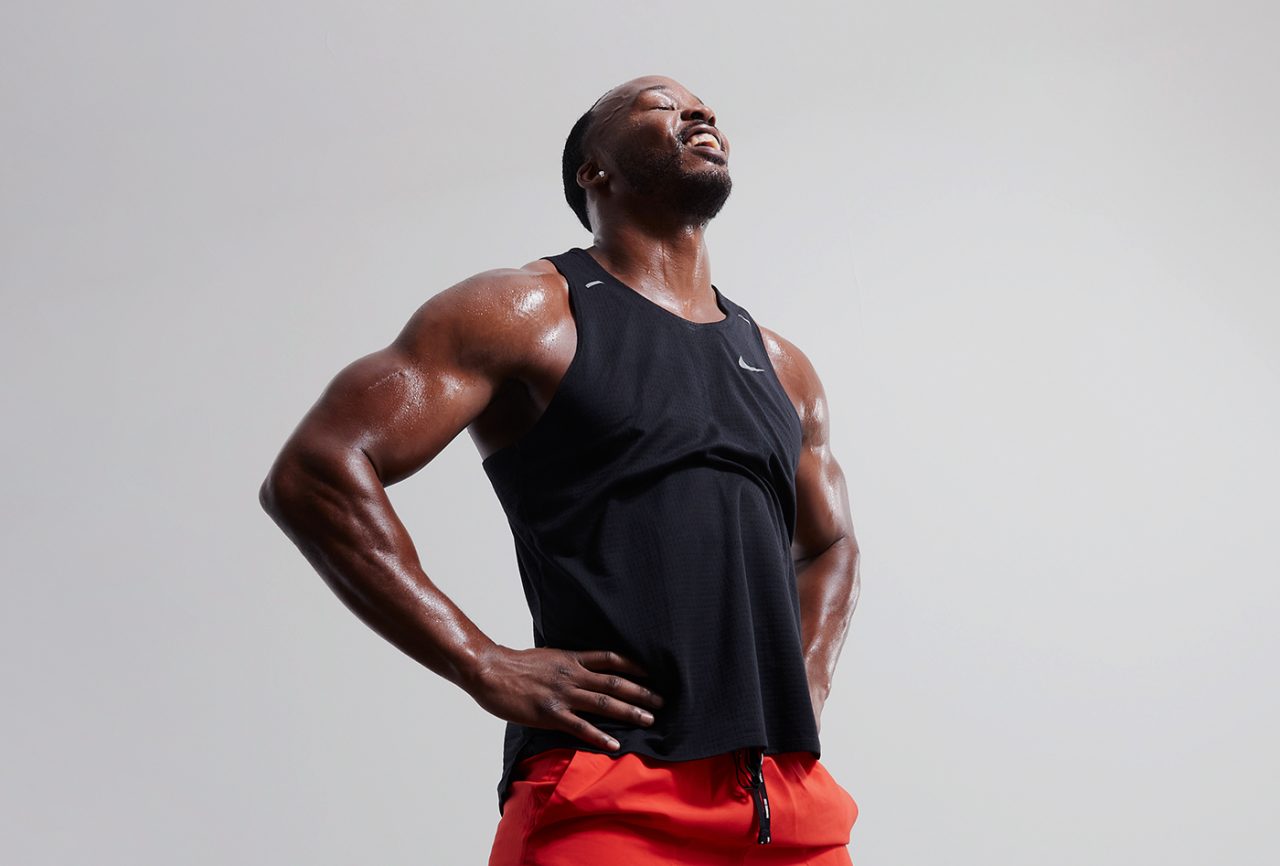 MICHAEL MYERS
WARNING: Whatever we write about Michael won't do his energy justice. You need to see, feel, move, hear, and sweat it to believe it.
We're beyond hyped to welcome LA legend, former football player, and your new motivational PT – Michael Myers – to Fiit. Consider him your coach. With his crazy athletic approach that fires on every cylinder, you'll feel like you're coming off the pitch. Ready to reap results.
Yes, there will be shouting – but Mike will leave you buzzing. And his motivational approach will whip your confidence into shape. 
Growing up a rambunctious kid who couldn't sit still, he threw himself into dirt bike riding, skateboarding, basketball, and football. He started weight lifting at 12. And wanted to work out so badly, he'd break into his school gym. He then nailed a full scholarship to play football at Colorado State University for the Rams.
Since then, he's coached the likes of Queen Latifa, Robin Thicke, and Alicia Keys on Hollywood Boulevard. Next up? You!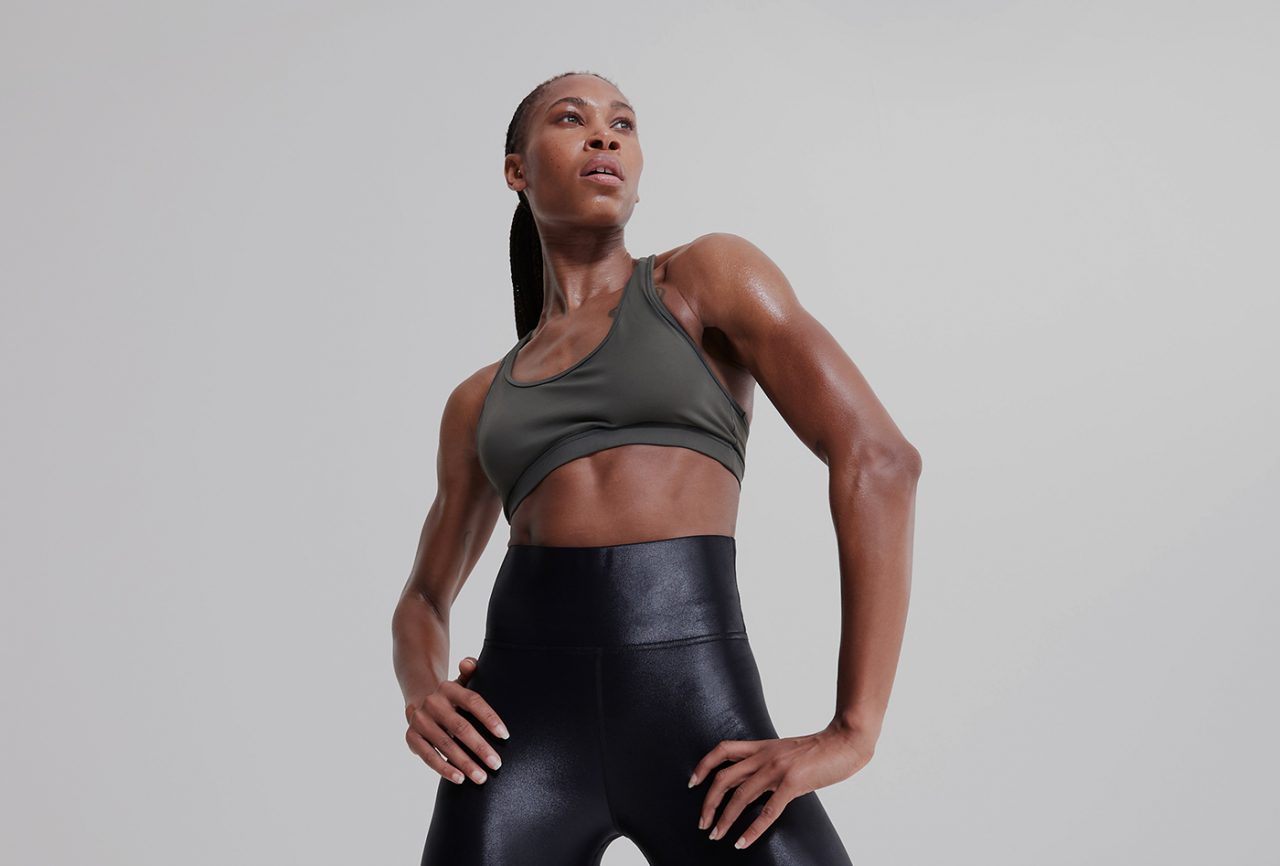 SARA DEBERRY
Your new Cardio Queen has landed. And she's pumped! 
A dancer in a former life (yes, we know, another one!) Sara's upbeat classes are all about form and style. She knows that once you have that muscle memory, you'll be set to move smoothly and flow with sleek control. And you know what? It'll leave you feeling stronger – in body and mind.
Jokes and dancing are part of Sara's secret sauce to keep you entertained and motivated. She keeps the tone light – but builds the foundations of what you're doing, so you always get it right. Lower body, upper body, or core-activating – she's a perfectionist. 
Whether it's Saturday night, or a lunchtime HIIT class to boost your working day, Sara will scoop you up and get you moving. And when exercise feels this good, you won't want it to end.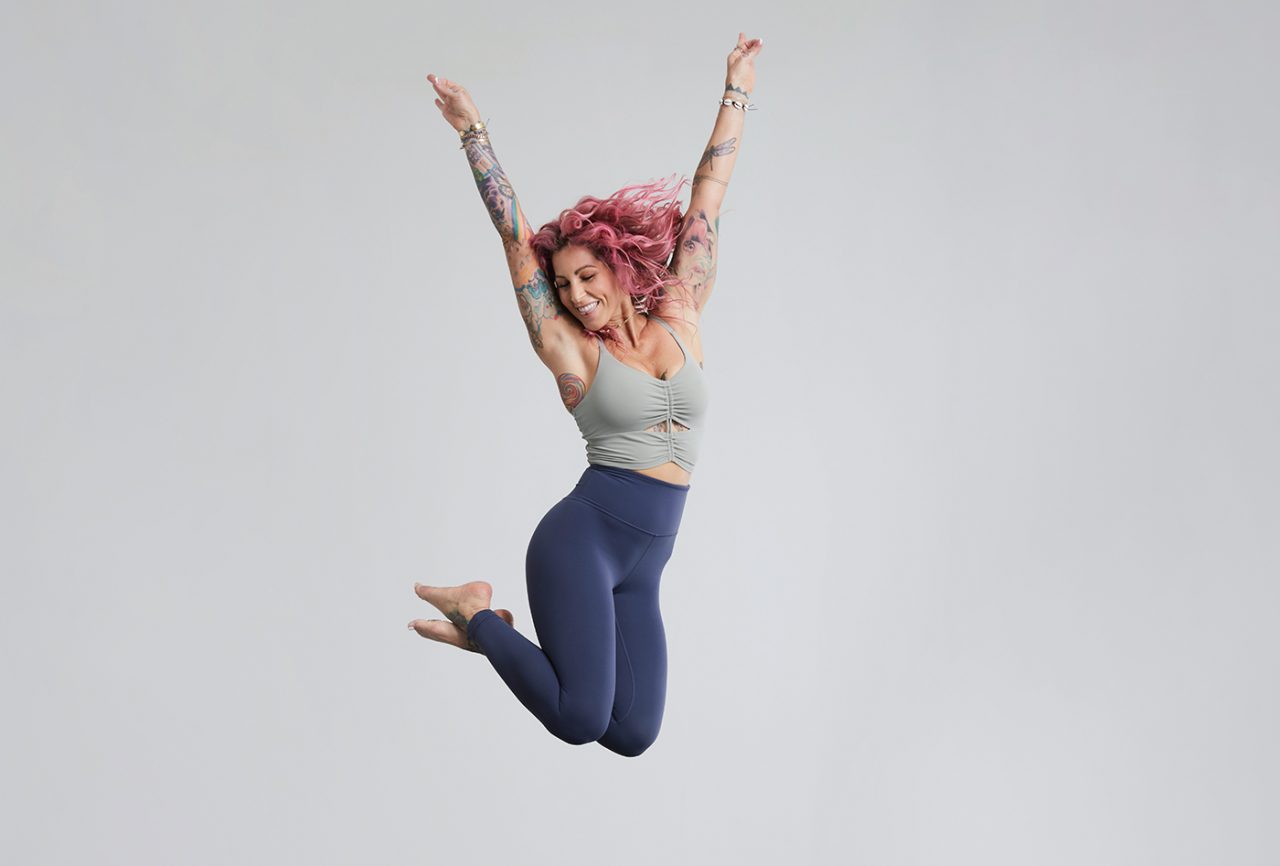 PIXIE ACIA
Charged with positive energy that'll boost your mood, our pink-haired yogi is here to illuminate your day. Without drowning you in granola, Pixie's classes are grounded in the eight limbs of yoga. She plants the seeds of understanding. So wherever you are on your yoga journey, your knowledge grows with you.
"Fitness is the drug of choice," says the Californian with a smile. "And life should be a ritual of healthy habits."
Having used exercise to help overcome depression, Pixie now runs Surf Sweat Serve adventure camps in Central America that combine surfing, HIIT, and yoga. Certified by the CFSC and AFA – she was also the first PT at the wildly popular Soul Cycle in Los Angeles – and was one of the first on Fiit's radar. So yeah, her CV is pretty good.
Oblige the inspirational charm within the ethereal magic. Be vulnerable. Nurture your ability. Overcome your barriers – physical and psychological. If you want the Pixie dust, you've come to the right place.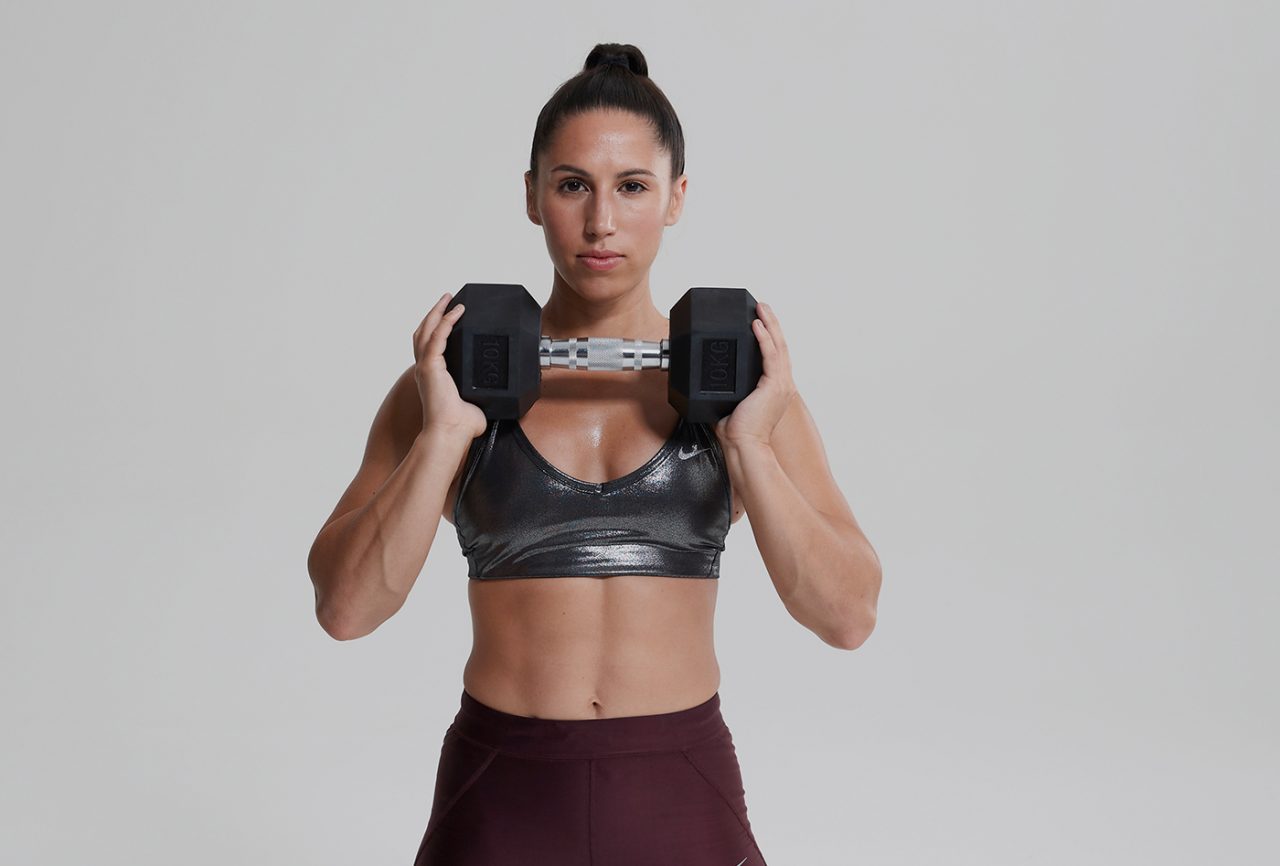 ANGELA GARGANO
Gymnast. Biochemist. Three-time American Ninja Warrior. Miss Fitness America. Oxygen cover model. Professional pull up artist. Enough said. 
Angela has a get-up-and-go attitude that won't fail to inspire you. After tearing her ACL live on TV, she's no stranger to adversity. 
After battling a year of recovery, the New Jersey icon returned to American screens still wearing a leg brace. Tearing it off dramatically, she launched into the Ninja Warrior course to rapturous applause. Proving that she is a force to be reckoned with.
Her classes aren't about getting you beach body ready. They're about making you stronger and feeling better. "Getting toned happens naturally," says the former Biochemist, "I'll make you feel stronger than you think you are."
Whatever level you're at. She's a bad-ass and her classes are seriously tough. But the thing about Angela is you'll still want to be friends with her afterward.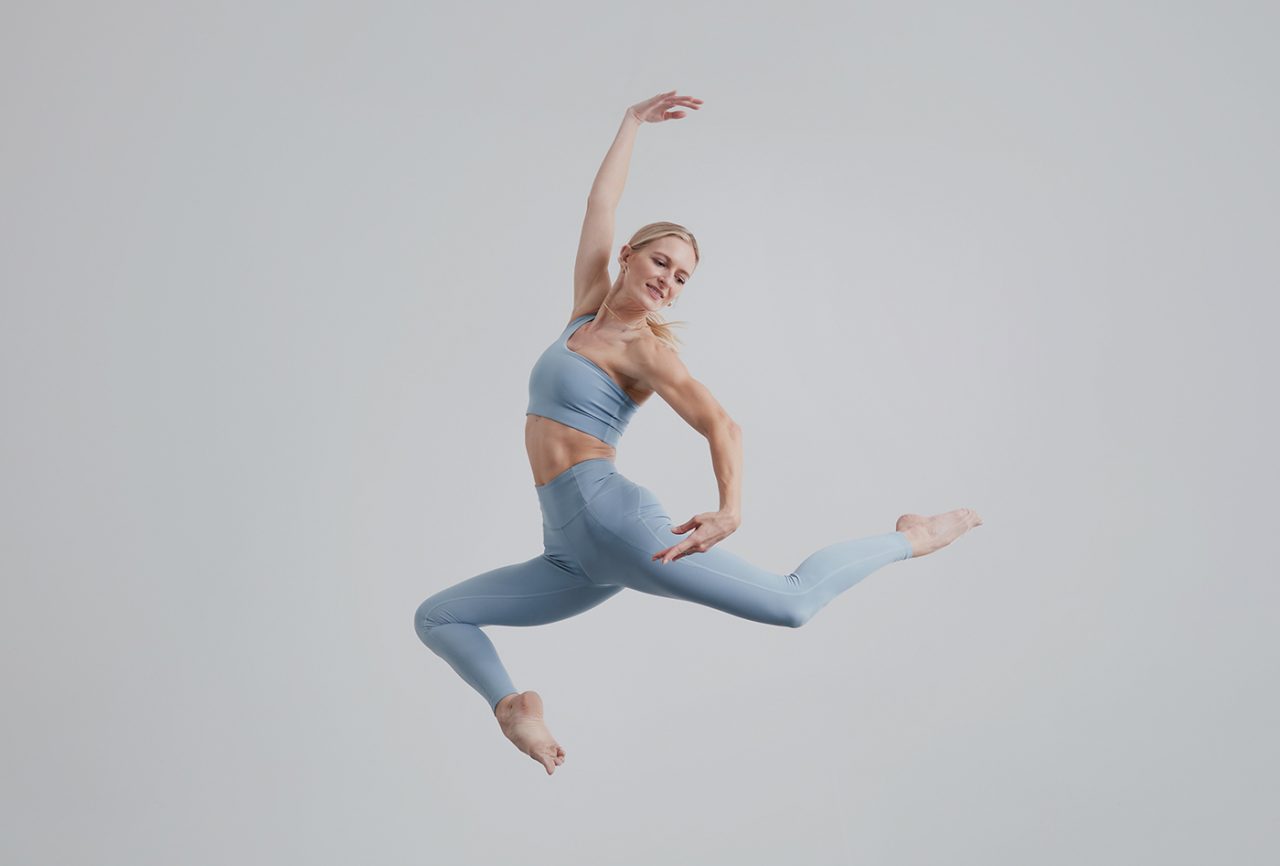 SOREL CARRADINE
While contorting your body into positions of head-scratching magnificence, you'll wonder, "How the Fiit did I get here?" Sorel. That's how.
Our serene pilates master places a huge emphasis on creativity and choreography. While bringing lightness and Californian sunshine to every class.
Growing up in a laid-back Colorado ski town, Sorel spent most of her childhood skiing, horse riding, or ballet dancing. Meaning she knows a thing or two about living your life and eating pasta. And drinking wine. And enjoying yourself. Because let's be honest – that's what ski towns are all about.
Sorel's classes go deep on muscle control, core strength, and flexibility. But she creates such a natural flow that it leaves you feeling unreal. 
So, take a deep breath. Get honest with yourself. Strengthen. Lengthen. And enjoy your life.
40 NEW CLASSES 
HIIT. Functional fitness. Strength. Yoga. Pilates. Beginner. Intermediate. Advanced. 10 mins. 25 mins. 40 mins. 3 hours. Kidding! Just making sure you were still paying attention… But could you actually imagine a 3 hour class!? That'd be too far. 
Whoever you are. Whatever you're into. Our new US prodigies have a class for you.
It's time to Get Fiit.

Share article