You've hit week 5! 
To optimise your training and help you recover from workouts more quickly, it's important that you fuel your body with micronutrients!
1. Calcium
We often think of teeth and bones when it comes to calcium but it also serves to help your muscles contract. High quality dairy such as yoghurts, cheese and milk will naturally be rich in calcium but for those leading a dairy-free lifestyle, try to eat green, leafy veg, nuts and fortified vegan milks.
Remember to eat these alongside a good source of Vitamin D (see last week's blog) — as it will help the body to absorb calcium.
2. Biotin (Vitamin B7)
This nutrient is essential for converting your macros (carbs, proteins and fats) into glucose. And it's precisely glucose which will help to fuel you during classes. Luckily, biotin is found in many sources so you won't have to look far to find it. From dairy, nuts, cereals, egg yolks, sardines and soya products.
3. Iron
Iron helps transport oxygen around the body. When your muscles are active, they'll require more oxygen than usual. If you're on a plant-based diet make sure you're eating plenty of green leafy veg, nuts, seeds, beans, quinoa and oats. Combine those with sources of Vitamin C, such as fruits and vegetables to maximise impact. Animal sources include red meat and fish.
4. Selenium
This micronutrient helps to remove free radicals — aka the unwanted chemical compounds that we touched on in week 1— which naturally occur as a result of exercise. You'll find selenium in Brazil nuts, oysters, garlic, liver and fish.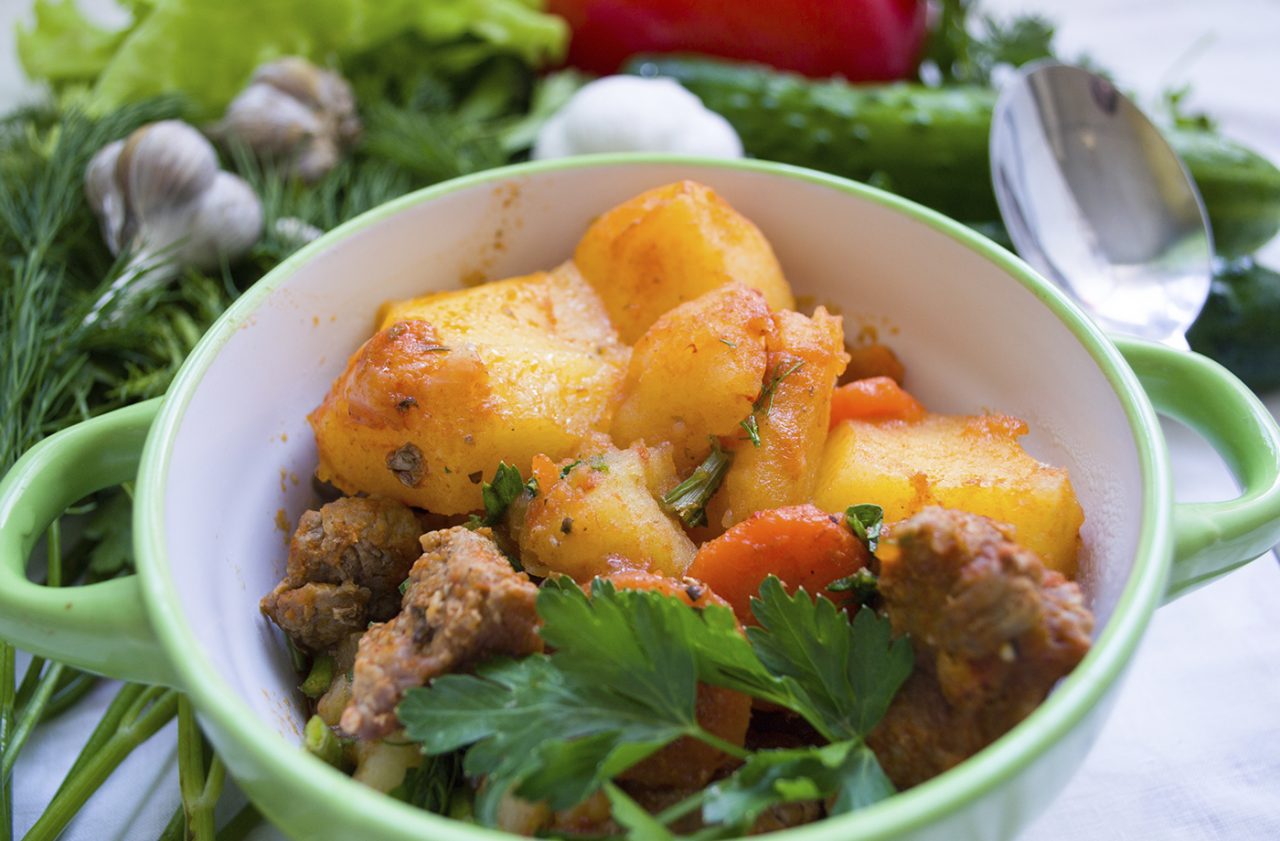 MEAL PLAN
Breakfast: Smoothie: handful of oats, 2 tbsp Greek yoghurt, 1/2 a banana, 1 tsp cinnamon, 1 tbsp peanut butter topped up with milk or dairy free alternative.
Mid-morning snack: Small handful of Brazil nuts
Lunch: Spinach and Halloumi salad – we recommend adding some lentils to this too!
Afternoon snack: A thin spread of hummus on oat cakes.
Dinner: Easy Lamb Hotpot – perfect for a quick work-night dinner.
Enjoy and keep up  the hard work! See you next week.
Share article