If you work out regularly — even a couple of times a week — it's important to incorporate stretching and mobility classes into your training. Working on your flexibility can relieve tightness in muscles, helping you to perform better and even prevent future injury. 
But sometimes, there are post-workout niggles that even a good stretch can't reach. And when you need some extra TLC, you can hit those hotspots (sore hamstrings, quads, lower back and neck anyone?) with some simple ingredients that will keep you in top form (and smelling like a spa).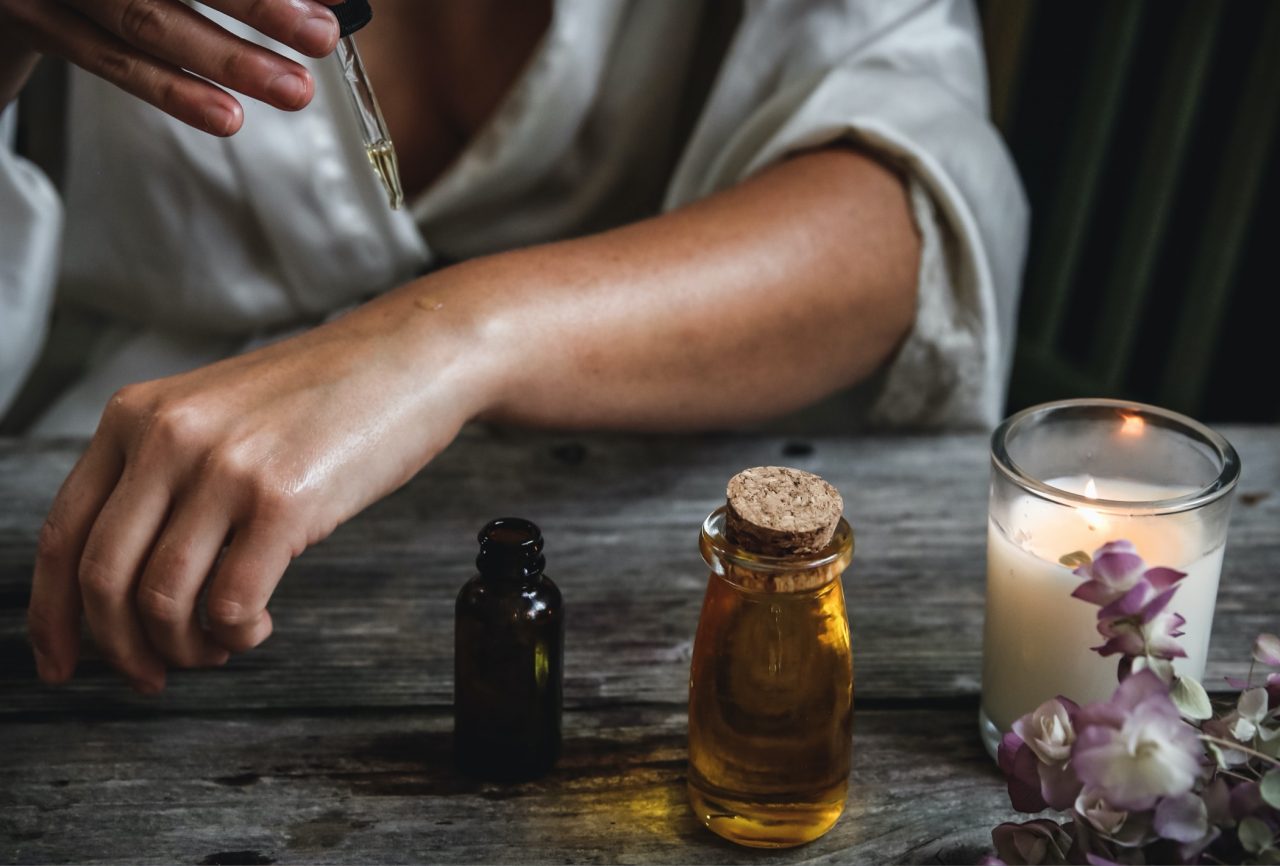 Epsom salt 
Feeling the effects of a tough class? Add a cup full of Epsom salts to a hot bath and soak for at least 20 minutes. Epsom salts are a chemical compound of magnesium sulfate, and you can find them in the personal products aisle of most supermarkets and health food stores. Magnesium helps to relax muscle fibres and relieve cramps, and is also believed to aid elimination of toxins from the body and improve nerve function. This makes it a perfect relaxing and detoxifying addition to your bath. Simple and effective. 
No bath? You can use Epsom salts as a body scrub. You won't have the calming effects of soaking in the tub, but you'll feel the invigorating benefits on your circulation — which will bring oxygen and nutrients to those areas feeling fatigued.
Essential oils
They don't just smell good. Essential oils are concentrated plant extracts, usually created through a process of distillation, that can have a potent effect on the body and mind. Add a few drops to your Epsom salts before you add them to your bath or use them as a body scrub, or just add the oil directly to your bath. Never apply them neat on your skin without diluting. A little goes a long way. 
Lavender
With its name rooted in the French word "laver" meaning to wash, Lavender has antibacterial properties — ideal after a sweaty workout! It also has a relaxing effect on the nervous system — so if you're feeling uptight, Lavender will help to ease tension and leave you feeling calm. Ideally used before bedtime to promote a restful sleep. 
Rosemary
If you don't have Rosemary essential oil, a few fresh sprigs added to the bath will also do the trick. Rosemary is a circulation stimulant, and when used in a massage oil can improve local blood flow and relieve pain. It is also believed to be anti-inflammatory, so massaging gently in and around your joints can help ease any aches. 
Black Pepper 
More commonly known as a table condiment, this uplifting oil also stimulates the circulation and warms the body. If your muscles are feeling tight and tired, Black Pepper essential oil has an energising effect that revives tired limbs. Note, it's not recommended to use Black Pepper before bedtime but it's great if you need some extra mental stamina. 
Frankincense
If you really want to wind down and chill out, Frankincense is your oil. Research has proven its natural anti-inflammatory properties and it's even used with rheumatoid arthritis patients reduce pain and stiffness. A fave with the ancient Egyptians for ritual meditation, just add a few drops to a room diffuser to bring some extra zen to a yoga or breathwork class.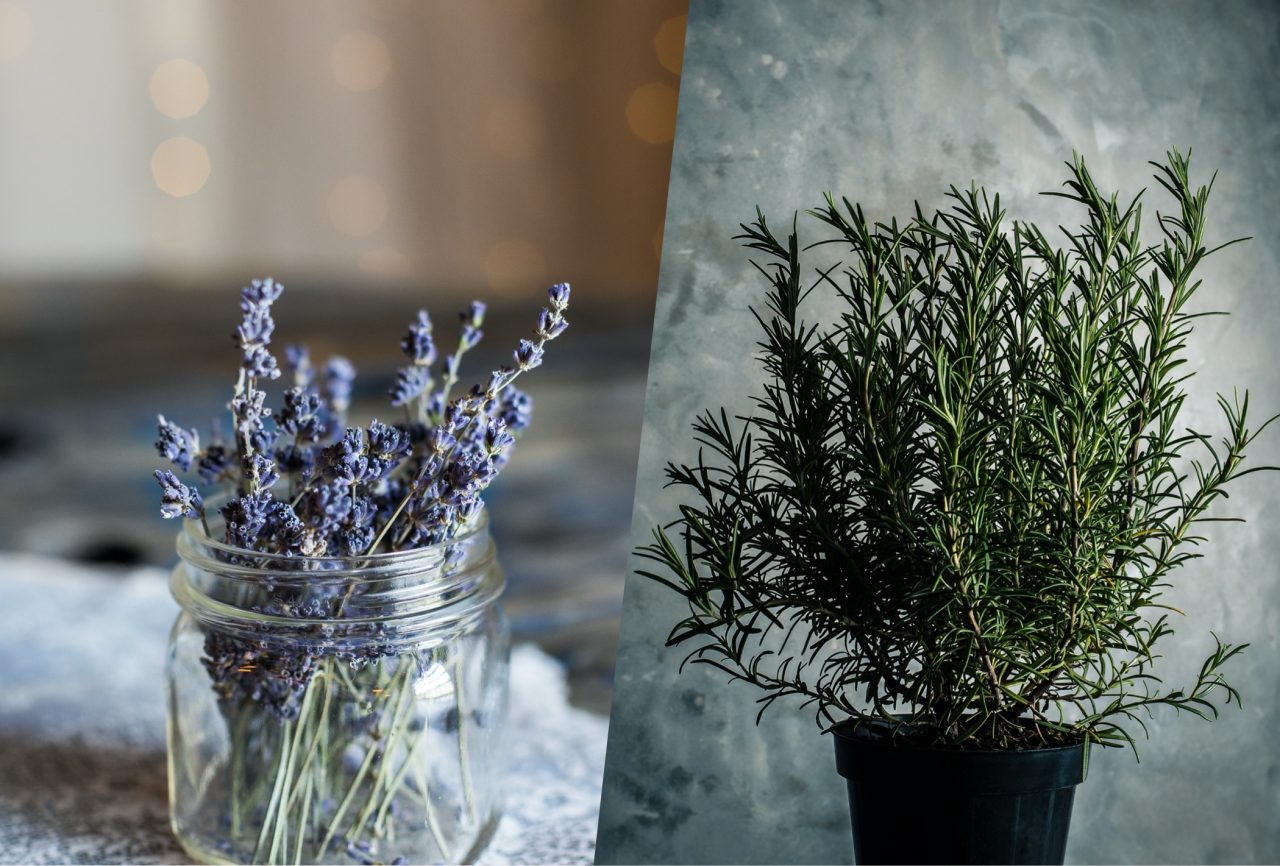 How to make a simple muscle rub
Measure 30ml of a base (non-scented) oil e.g. sweet almond, grapeseed or jojoba oil

Add 15 drops of your favourite essential oils (we recommend blending 2 or 3 of the above)

Store your blend in a 30ml bottle
Massage the oil blend into your feet and legs (onto clean skin) after a workout. You can add a splash to your bath or if you don't have a bath, a washing up tub makes an excellent foot bath! 
Use within 3 months. 
Remember, if you're experiencing ongoing muscular pain or discomfort, it's always best to consult your doctor.
See how good you can feel — just head to our Rebalance studio for hundreds of classes including yoga, mobility flows, breathwork and Pilates. Your first 14 days are absolutely free!
Share article