Welcome to week 2 of your plan!
We hope you're settled into a routine and that you've been eating plenty of oily fish and plant sources of omega-3. This week we're focusing on hydration and why it's so important for flexibility.
Being hydrated helps to regulate your body temperature and improves flow of oxygen around the body, which helps your muscles work better. It also enables more fluidity between the joints and helps you to push your range of motion a little further.
Easy ways to stay hydrated 
1. Carry a reusable water bottle
Aside from being more environmentally friendly, carrying a bottle will encourage you to sip regularly throughout the day. You'll stay more hydrated if you sip regularly than if you drink a whole glass at set points throughout the day.
2. Eat your fruits and veggies
Fruits and veggies are naturally high in water making them a great way to ensure you stay hydrated. Veggies like cucumbers, tomatoes, spinach, courgettes and celery are particularly hydrating. Make sure you're eating other things too though as these veggies are not very energy dense and so won't sustain you for too long.  
3. Swap your coffee
Because coffee is a diuretic (makes you wee), it can contribute to dehydration. Many people drink coffee after coffee not realising they're dehydrated. So if you are a caffeine queen or king, try swapping a couple of cups a day for herbal teas (not green tea – this is still caffeinated!) and make sure you're drinking water along side this too. Aim for 2L a day.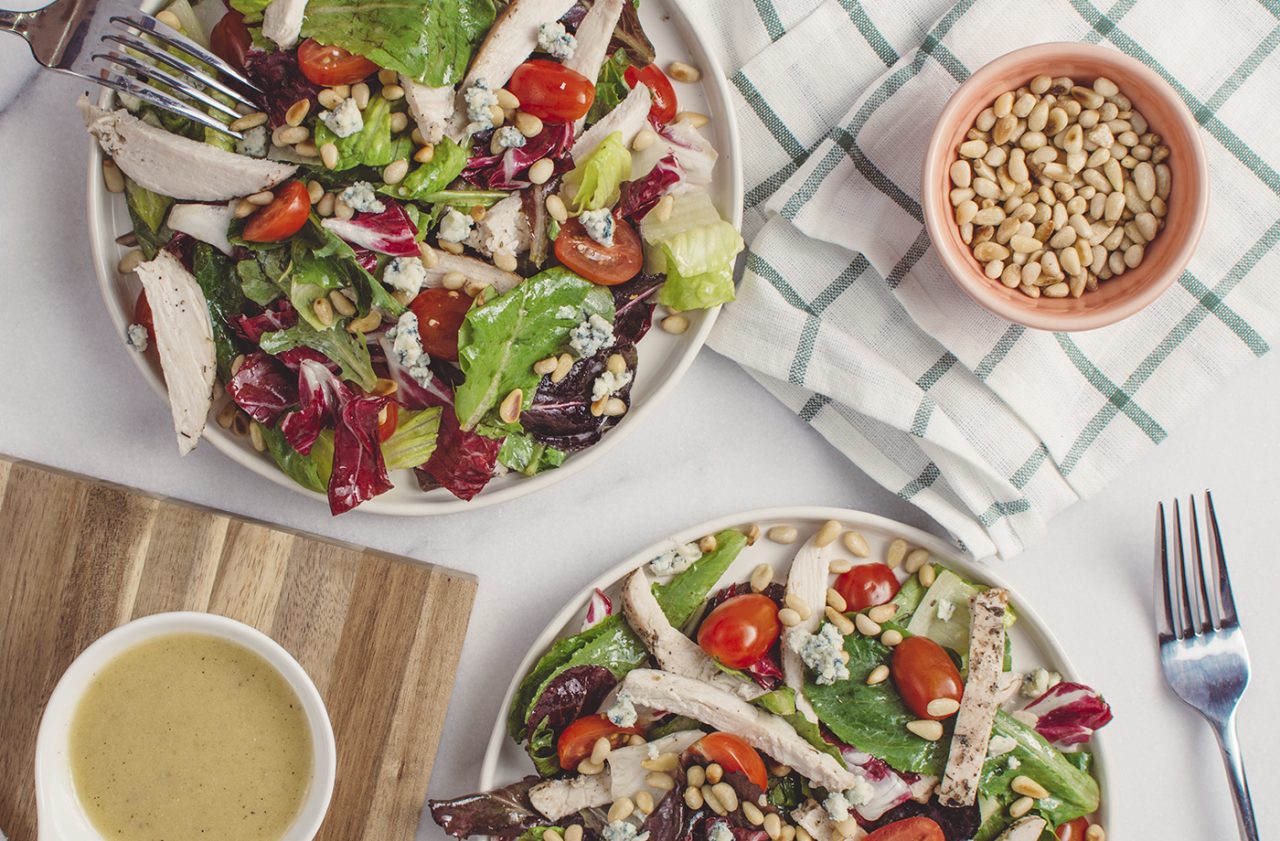 Fiit's Green Smoothie Guide
A great way to start the day or make a batch to take to work.
Start with the liquid — around 1 cup (~250ml)
We suggest milk (or dairy-free alternative), water, green tea, coconut water (this is great for hydration and some added sweetness) or juice (although this will increase the sugar content).
Add greens — Go for leafy greens such as spinach or kale or green leafy herbs such as mint or coriander.
Pick a few fruit and veg — Frozen berries, banana, pear, kiwi, peach, avocado, cucumber or courgettes.
Healthy fats — These help to slow down the release of the sugars, keep you fuller for longer and help to absorb vitamins A,D,E and K found in some of the other ingredients. Go for a tbsp of nut butter, hemp seeds, Greek yoghurt, 1/4 avocado or chia seeds.
Add ice, whizz it up and enjoy!
This week try and hydrate with 2L of water a day. Keep us posted and feel free to share your hydrating recipe ideas in the Facebook group. Please note that drinking too much water isn't a good idea, so stick to around 2L with a little more on the days you take classes.
Share article