You loved our new classes in February. So this month, we're bringing you more.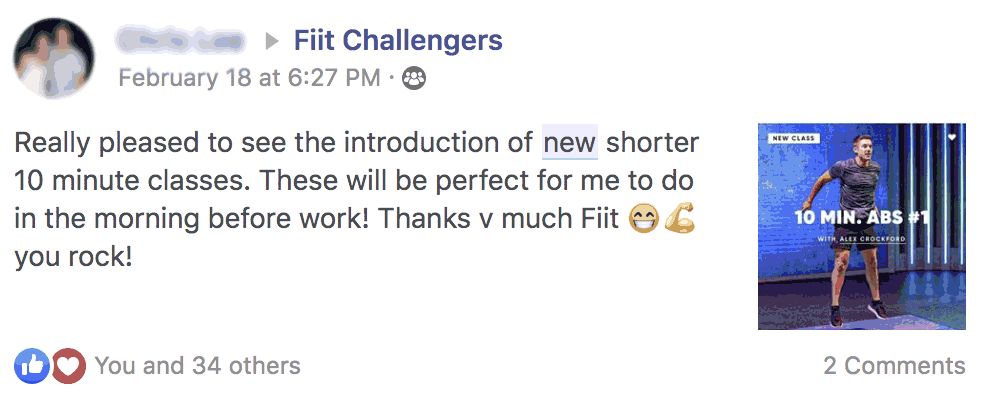 More cardio, more strength, more yoga, more Pilates. Brand new equipment tutorials. And Fearne Cotton's Feel Good training plan — exclusive to Fiit.
WHAT TO EXPECT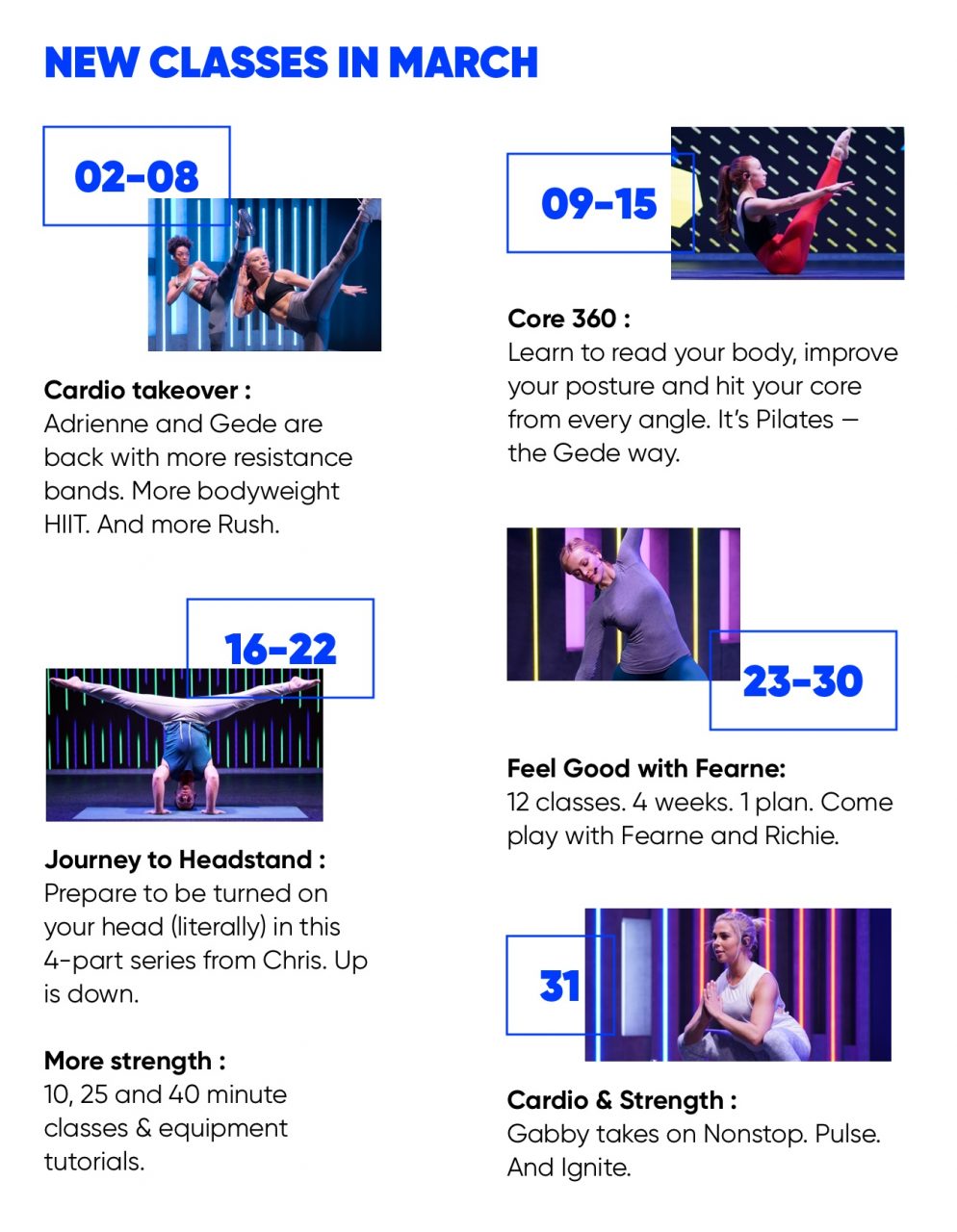 Cardio takeovers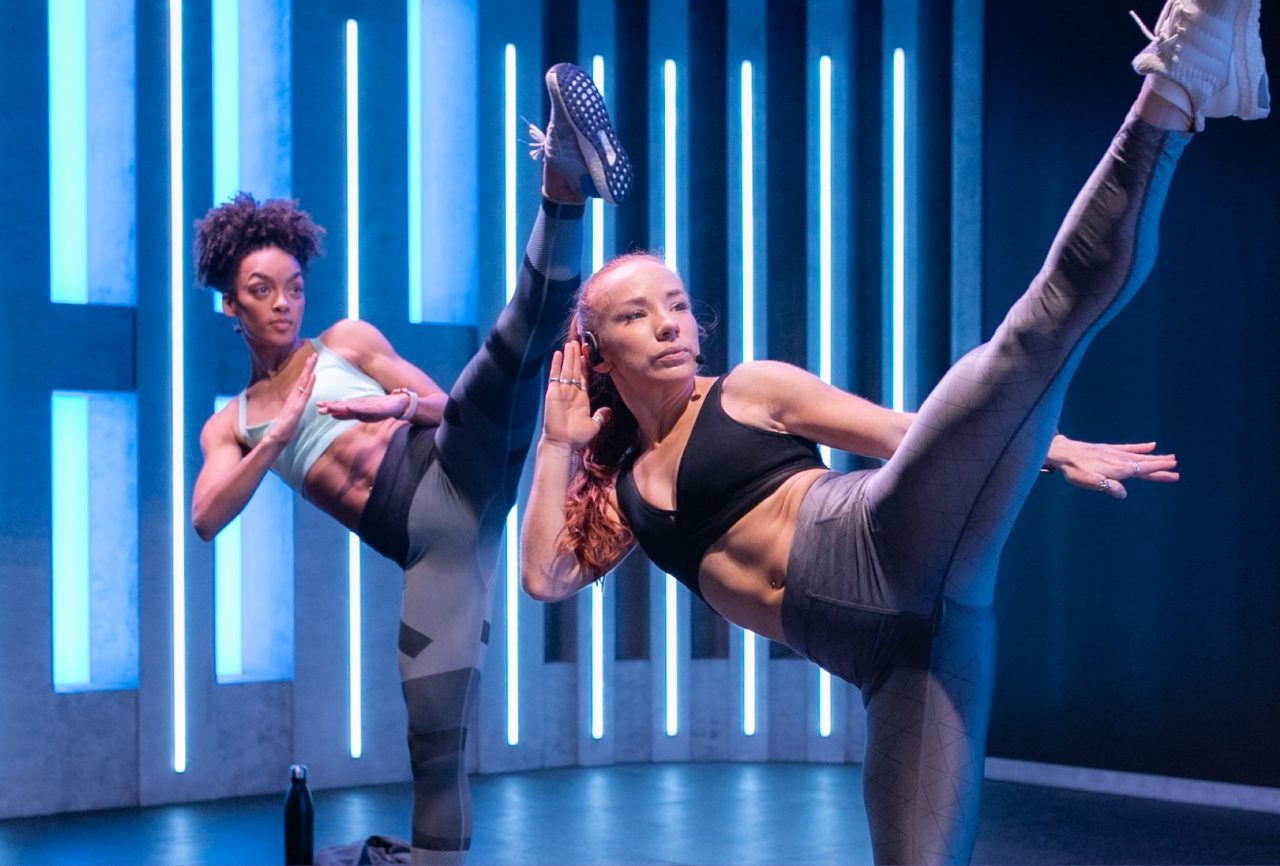 Adrienne, Gede and Gabby are bringing the pulse-raisers in Nonstop, Pulse, Ignite and Rush. Test your endurance and stamina. Burn a shed load of calories. And score Fiit Points like there's no tomorrow. 
We're also releasing new resistance band classes, so you can tone and sculpt yourself from head to toe as you increase your aerobic capacity.
Strength builders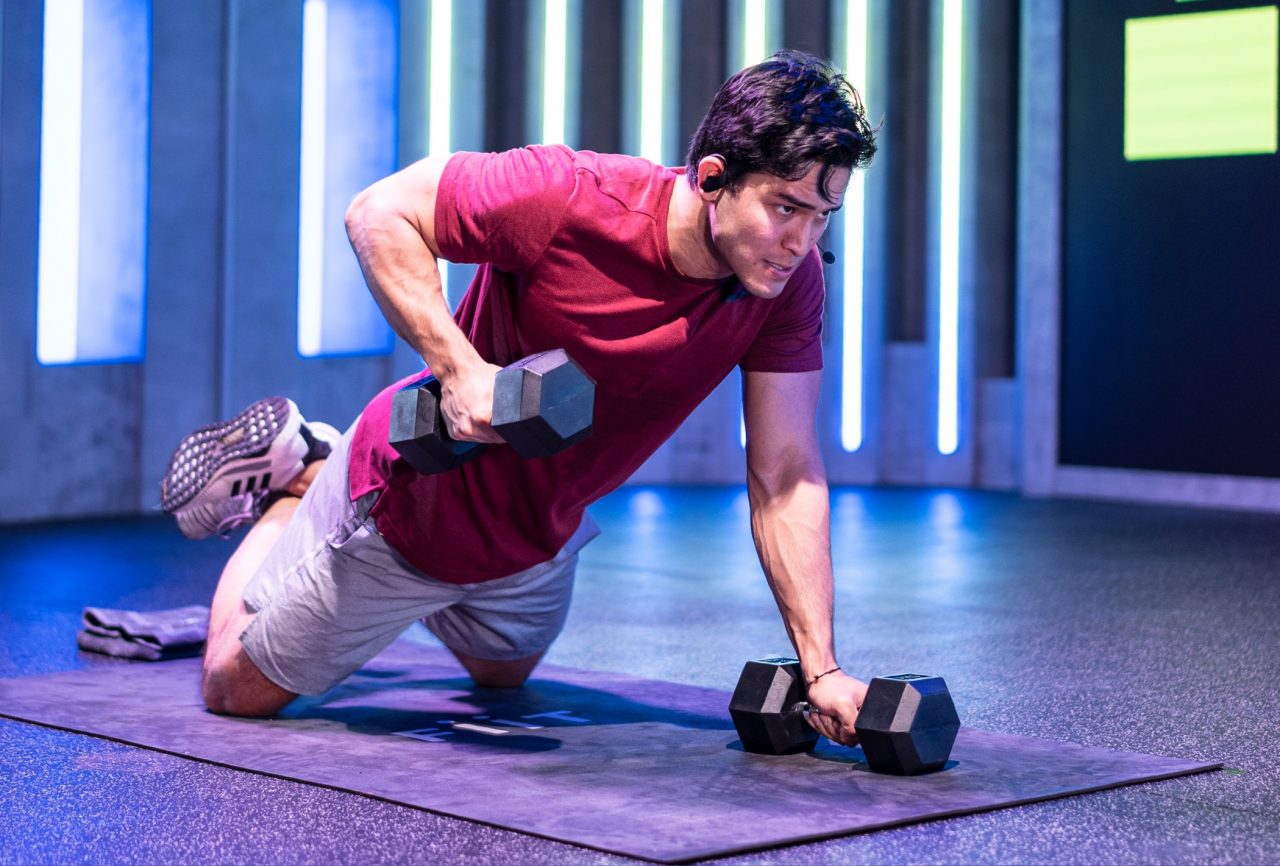 Sean is bringing you more 25 and 40 minute classes designed to build muscle, strengthen your core and improve your stability. To make sure your form is on point as you start loading weight, we're also releasing five equipment tutorials to help you nail your:
Squats

Kettlebell swings

Romanian deadlifts

Overhead presses
Find them useful? Let us know and we'll make more.
Core 360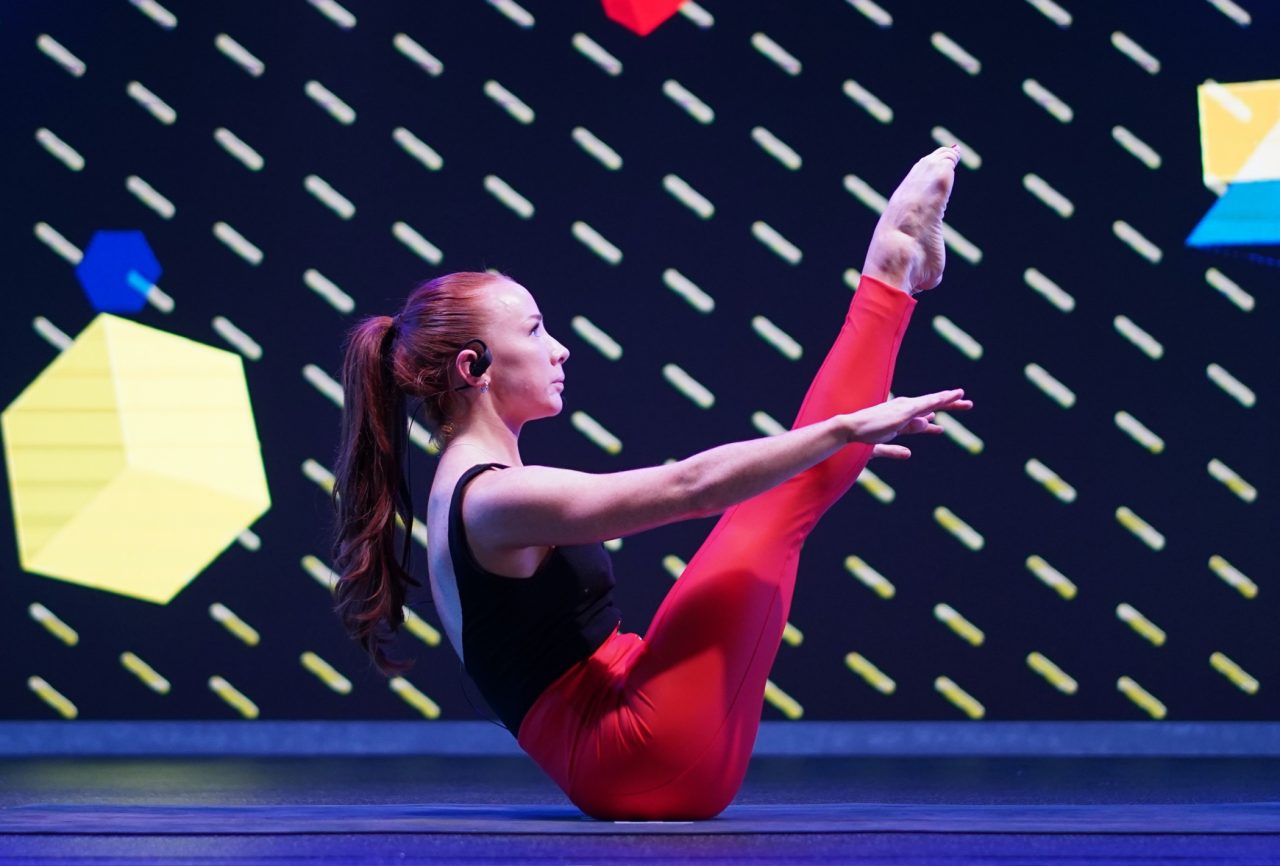 Most of us associate core work with crunches or sit ups. This 6-part Pilates series offers much more. Gede will teach you how to scan your body to improve your posture and mobility, so you counter the effects of a 'desk-life'. For the more advanced, challenge yourself to Core 360 Pro — and experience Pilates, the Gede way. 
Journey to Headstand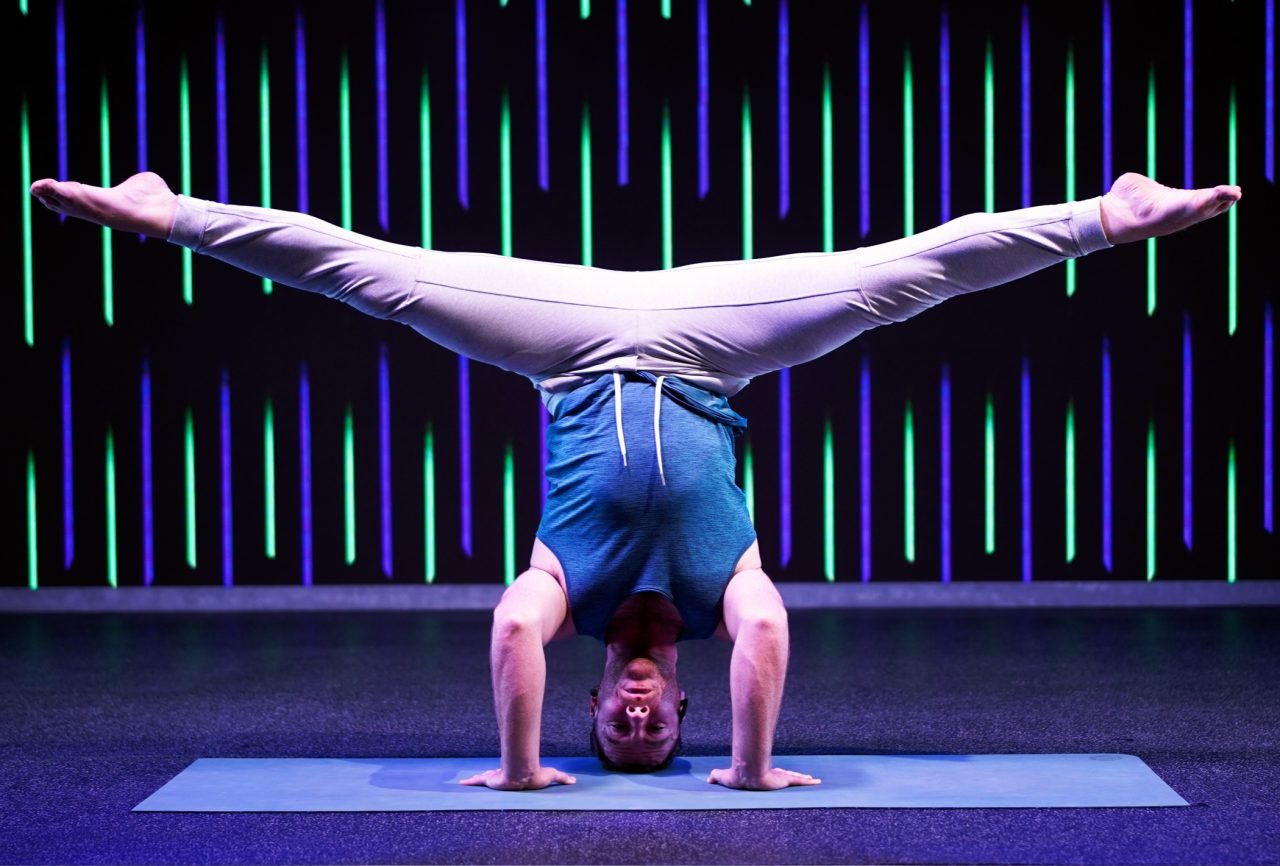 If you liked The Elements, you'll love this. Chris' brand new 4-part series will turn you on your head, so you can nail a headstand (and join our zen-master on cloud nine). So make space, roll out your mat and dare to go upside down. Chris is with you every step of the way.
Feel Good with Fearne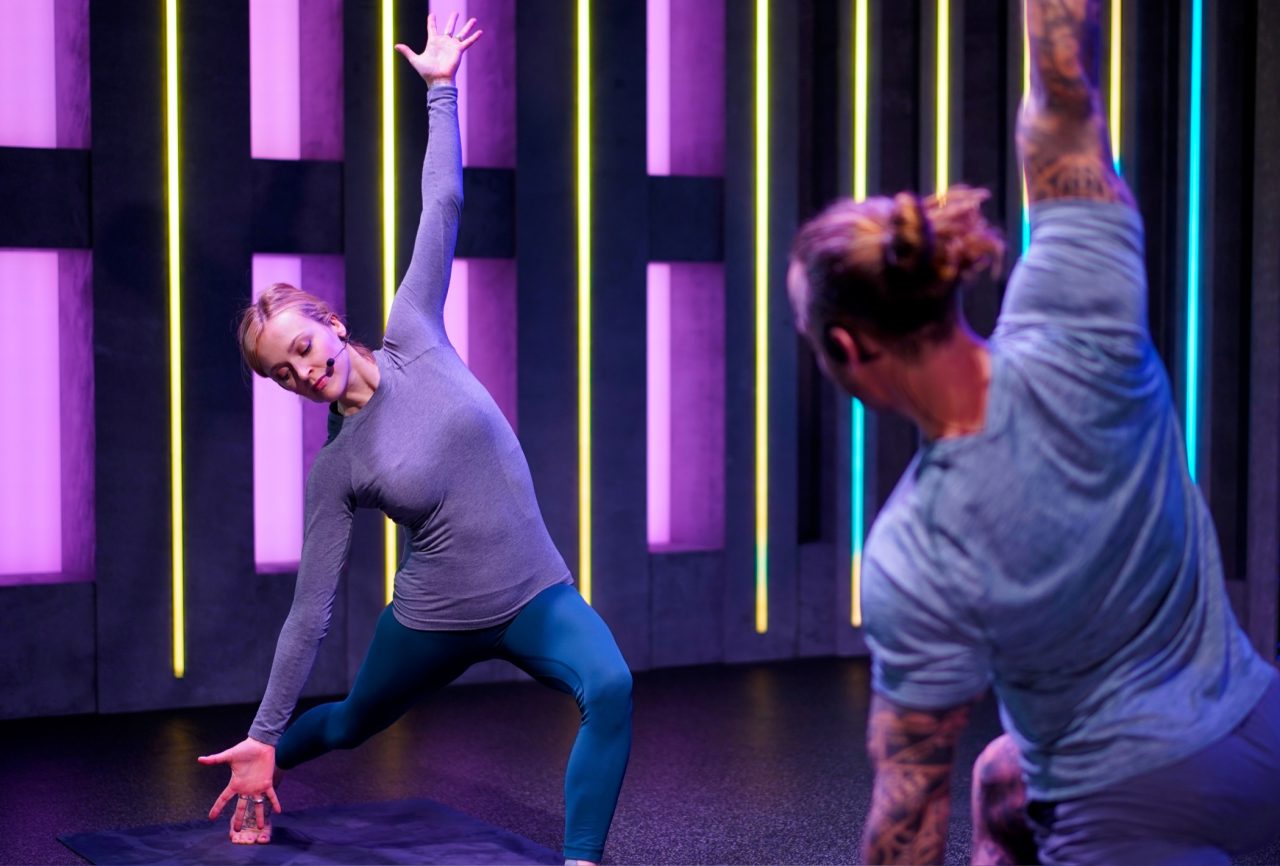 Ever wondered what Fearne's yoga routine looks like? From the 23rd March, you can get exclusive access through Fiit. 
Bringing you an all levels, 4 week training plan, Fearne and Richie's Feel Good flows are all about bringing playtime and self-care onto your mat. So you can practise the foundations of yoga and find time to feel good, every single week. 
Learn to calm the mind, manage stress, treat sore muscles and build a better relationship with your mind and body. We can't wait for you to try it out.
Sound good? Browse by 'Newest' or 'Trainer' in app at the start of each week to find our latest releases. As always, let us know how you get on.

Share article